With less than two weeks remaining until the start of the League of Legends World Championship, Riot Games officially selected, at random, the teams competing in each of the four groups in the Group Stage, as well as the two groups competing in the Play-In Stage.
The Play-In Stage will consist of ten teams, split into two groups of five. After a round-robin, the first place team from each group will advance to the Group Stage in the Main Event, while the second, third and fourth place teams from each group will compete in the Knock-Out stage. In the Knockout Stage, the third and fourth place teams will compete in a best-of-five series, with the winner going on to face the second place team from the opposing group. The winners of those two matches will advance to the Main Event. The Play-In groups are as follows:
Group A
INTZ (CBLOL)
Legacy Esports (OPL)
MAD Lions (LEC)
Papara SuperMassive (TCL)
Team Liquid (LCS)
Group B
LGD Gaming (LPL)
PSG Talon (PCS)
Rainbow7 (LLA)
Unicorns Of Love (CIS)
V3 Esports (LJL)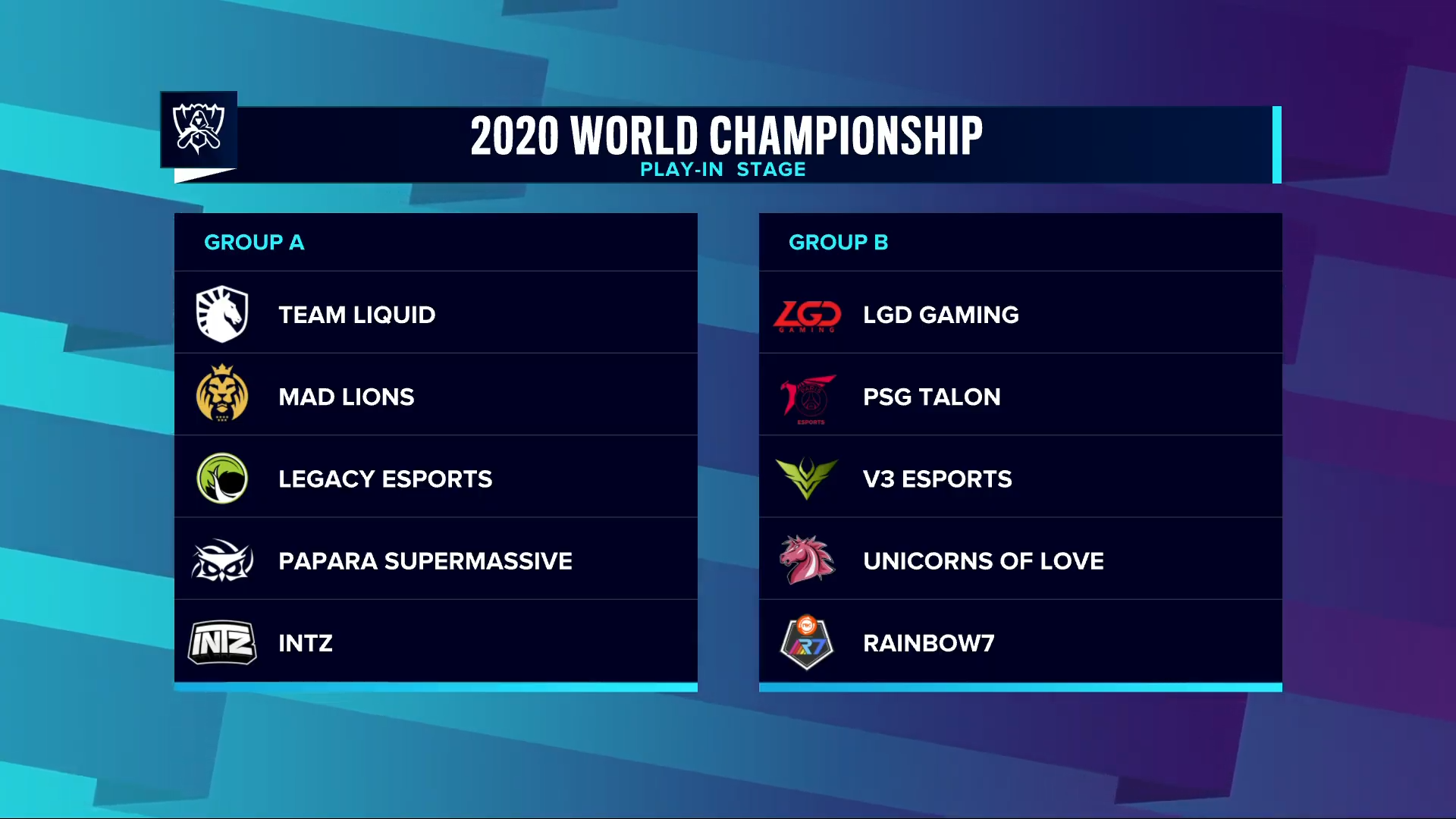 LGD Gaming, Team Liquid, MAD Lions and Unicorns of Love are among the favorites to make it to the Group Stage, although many expect the two groups to be competitive, with Legacy Esports, Papara SuperMassive and PSG Talon all giving the favorites a run for their money.
Riot also unveiled the groups for the Group Stage in the Main Event. With four groups, each with four teams competing, the event will feature a total of 16 teams, four of which will come from the Play-In Stage. The Group Stage will consist of a double round-robin, with the top two teams in each group moving on to the Knockout Stage, where an eventual champion will be crowned. The Group Stage groups are as follows:
Group A
G2 Esports (LEC)
Machi Esports (PCS)
Suning (LPL)
TBD
Group B
DAMWON Gaming (LCK)
JD Gaming (LPL)
Rogue (LEC)
TBD
Group C
Fnatic (LEC)
Gen.G (LCK)
Team SoloMid (LCS)
TBD
Group D
DRX (LCK)
FlyQuest (LCS)
Top Esports (LPL)
TBD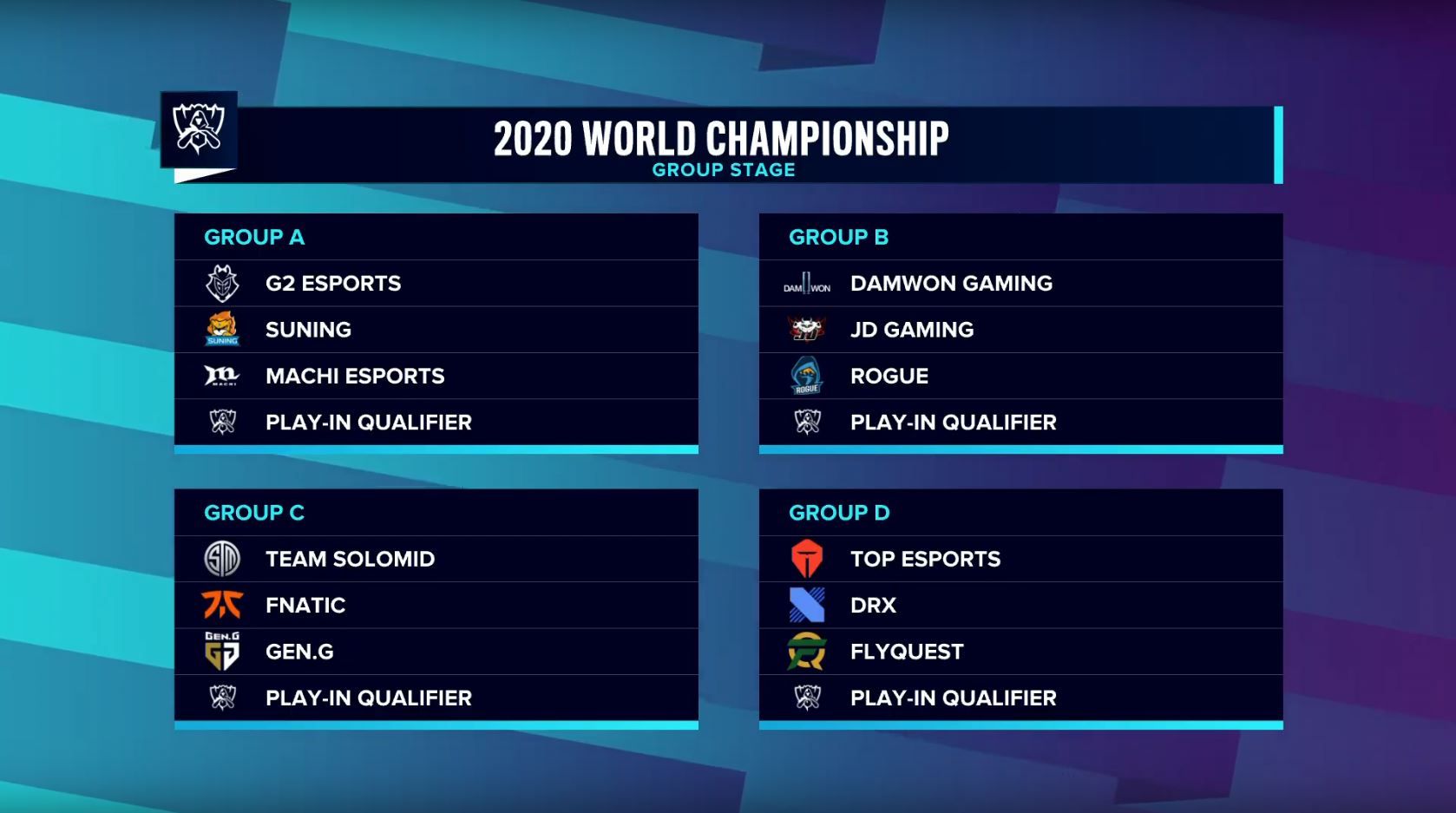 Right away, Groups B and D jump out as the most competitive, with both groups featuring a top-two team from China and top-two team from Korea. After such a bumpy year in League of Legends Esports, Worlds 2020 is set to finally begin with the Play-In Stage on September 25, the Group Stage on October 3, and a champion will be crowned on October 31.
Source: Read Full Article