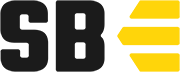 This article is brought to you by StatBanana, the best Dota 2 strategy tool.
Tier five neutral items in Dota 2 are overpowered by design. They serve as extremely useful tools that are only available late into the game to break up stalemates. A bug with the Mirror Shield, however, might have made a game impossible to lose.
The Mirror Shield in its current iteration blocks most single-target spells towards its bearer, also reflecting the spell back at its target. It has a cooldown of eight seconds when equipped on a hero.
Much to a KUKU_OverFlown's chagrin, however, the player discovered a bug in the game that makes it so that illusions, while unable to reflect spells, do not have a cooldown on the item and consistently blocks targetted spells.
Source: Read Full Article