Team Liquid breezed past Golden Guardians in the second round of the League of Legends Championship Series Playoffs. With the win, Team Liquid joins FlyQuest as the second team in North America to qualify for Worlds.
As the first seed in the LCS, Team Liquid came into the series as favorites to defeat Golden Guardians, who finished the regular season in fifth place. However, many were skeptical of Team Liquid's chances after Golden Guardians upset Team SoloMid last week in the first round of the playoffs.
It was more or less a stomp for Team Liquid, who won the series 3-0 in an all-around team effort. Team Liquid came into the series with the same game plan and play style they've fielded all season, since making changes to their coaching staff. The team played a very passive and reserved style, waiting for Golden Guardians to make mistakes before jumping in to punish them.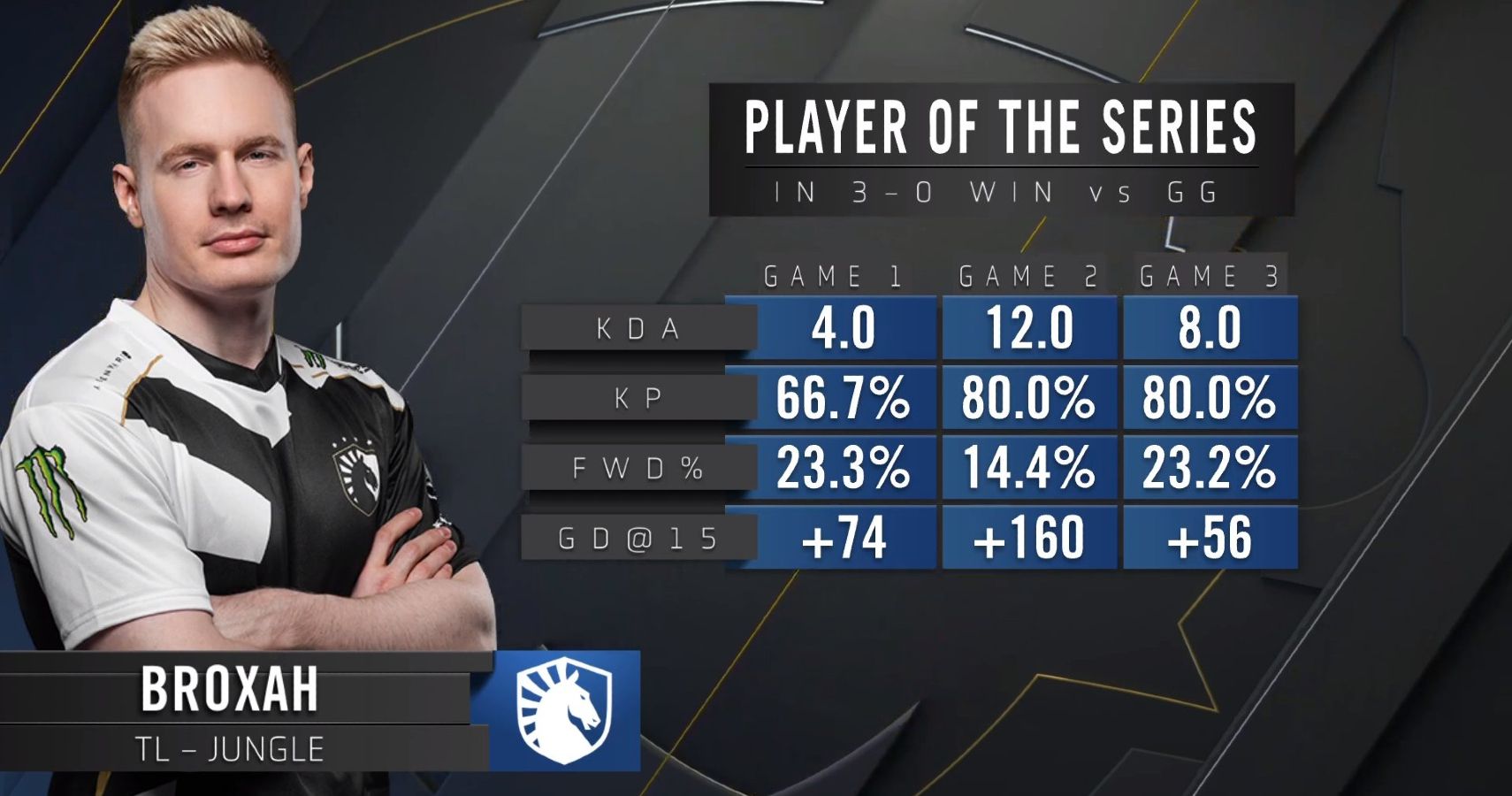 Jungler Mads "Broxah" Brock-Pedersen was awarded Player of the Series. Broxah played Lee Sin all three games, and capped off the series with an impressive game three, coordinating beautifully with mid laner Nicolaj "Jensen" Jensen. While on LeBlanc, Jensen was able to maintain tremendous amounts of kill pressure, thanks to Broxah playing through him and constantly protecting him.
For Golden Guardians, the three losses hurt. They were able to jump out to early leads, especially in games two and three, but were unable to capitalize on their advantages into anything meaningful. In game two, Top laner Kevin "Hauntzer" Yarnell dominated the early game while playing the first every Lillia top in the LCS. However, Golden Guardians were unable to utilize his advantages, and Hauntzer ended up falling off. Overall, Team Liquid were able to transition through the games' stages much cleaner than Golden Guardians were.
The LCS Playoffs continue on Saturday with the revenge match of Team SoloMid vs. Golden Guardians. Team Liquid will play FlyQuest to make it into the finals, on Sunday August 30.
Source: Read Full Article