2020 is drawing to a close, and five of the Final Fantasy titles that Microsoft said are coming to Xbox Game Pass have yet to appear on the service.
Microsoft has had trouble courting the Japanese market with the Xbox in the past, but it made huge in-roads at the end of 2019, by forming an alliance with Square Enix. It was announced at X019 that a number of Final Fantasy and Kingdom Hearts games would be coming to Game Pass in the future. Game Pass has become the best way to experience JRPGs on Xbox systems, as it has almost all of the Kingdom Hearts games, several remastered Final Fantasy titles, and Dragon Quest XI S: Echoes of an Elusive Age – Definitive Edition.
Related: Ace Attorney Trilogy Could Come To Xbox Game Pass In Near Future
The X019 event featured a roadmap that showed upcoming titles for Game Pass. The roadmap can be seen on the official Xbox website. The roadmap features several Final Fantasy games that made their way to Game Pass, like the remastered versions of Final Fantasy VII and Final Fantasy VIII, but there are five games promised for 2020 that are still missing from the service.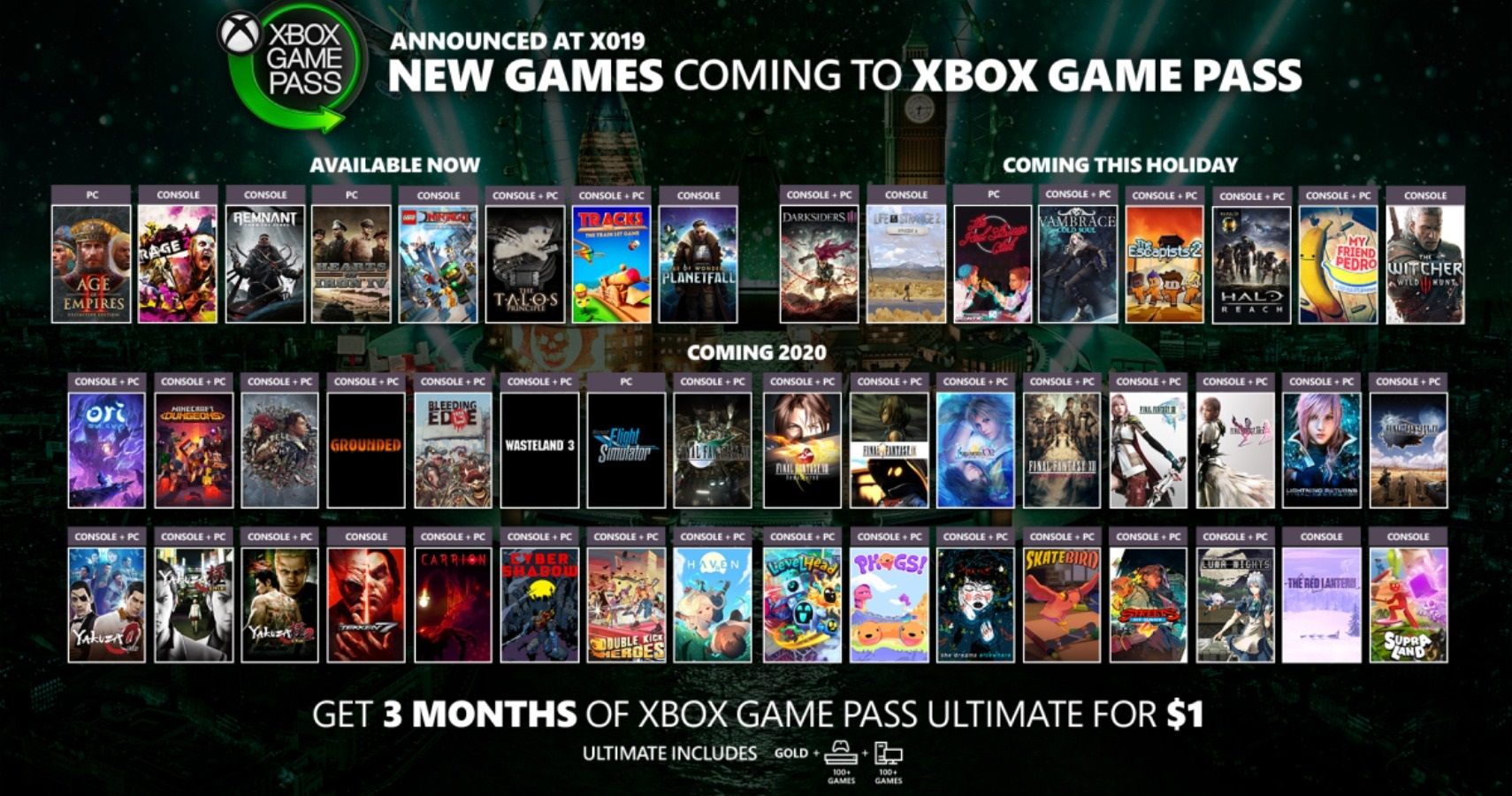 The five games are Final Fantasy X/X-2 HD Remaster, Final Fantasy XII: The Zodiac Age, Final Fantasy XIII, Final Fantasy XIII-2, and Lightning Returns: Final Fantasy XIII. All of these games were meant to be released on Game Pass for consoles and PC in 2020, but they haven't been mentioned since the initial announcement. 2020 is drawing to a close, and we still don't have a date for when these classic Final Fantasy games are coming to Game Pass.
Microsoft has promised that big things are in store for Game Pass this holiday season and it's possible that the Final Fantasy games will be part of an end of year blowout for the service. We'll know for sure soon, as 2020 is almost up, and Microsoft or Square Enix will have to announce a release date or a delay soon.
Next: Microsoft CEO Says They're Committed to Xbox and "Very Much Focused On Gaming"
Source: Xbox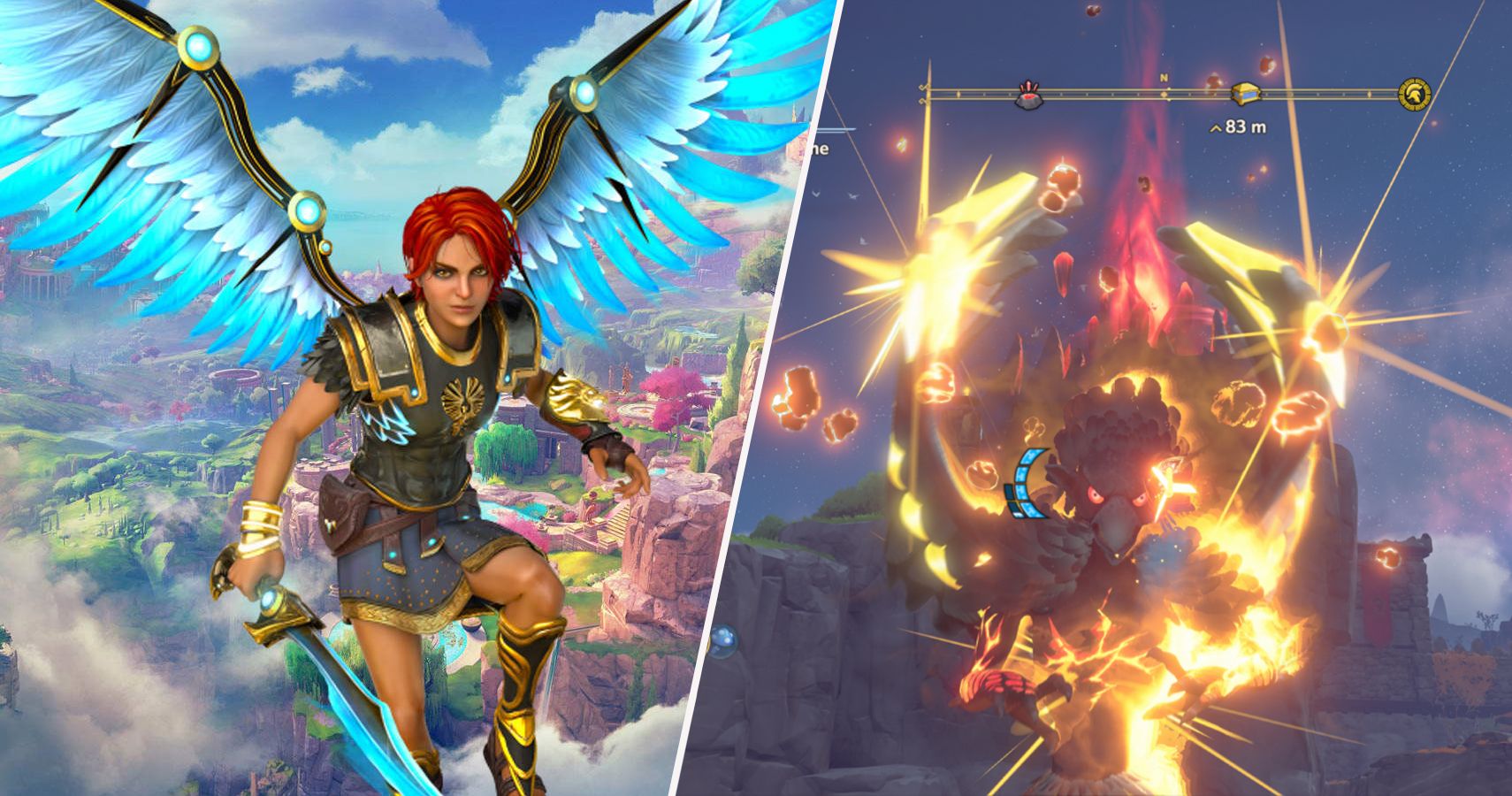 Game News
Final Fantasy
Xbox Game Pass
Scott has been writing for The Gamer since it launched in 2017 and also regularly contributes to Screen Rant. He has previously written gaming articles for websites like Cracked, Dorkly, Topless Robot, and TopTenz. He has been gaming since the days of the ZX Spectrum, when it used to take 40 minutes to load a game from a tape cassette player to a black and white TV set.
Scott thinks Chrono Trigger is the best video game of all time, followed closely by Final Fantasy Tactics and Baldur's Gate 2. He pretends that sorcerer is his favorite Dungeons & Dragons class in public but he secretly loves bards.
Source: Read Full Article