We haven't yet seen the last of the Ghostrunner. After announcing that 505 Games had acquired the IP rights for the cyberpunk action FPS just yesterday, the publisher has shared a brand new roadmap of DLC that will be hitting the game this year. The first update, available today, will be introducing a photo mode alongside the new cosmetic DLC and what is called "Kill Run" mode. Amazon Luna subscribers will also be able to stream the game to compatible devices.
What's most interesting about this roadmap is that the promised next-gen ports of Ghostrunner for PS5 and Xbox Series X have now been delayed until Fall 2021 after previously being slated for early 2021. They'll accompany the final of three DLC packs, with a second update planned for the summer. Neither update has anything specific listed apart from "New Game Mode" and "Ultimate DLC."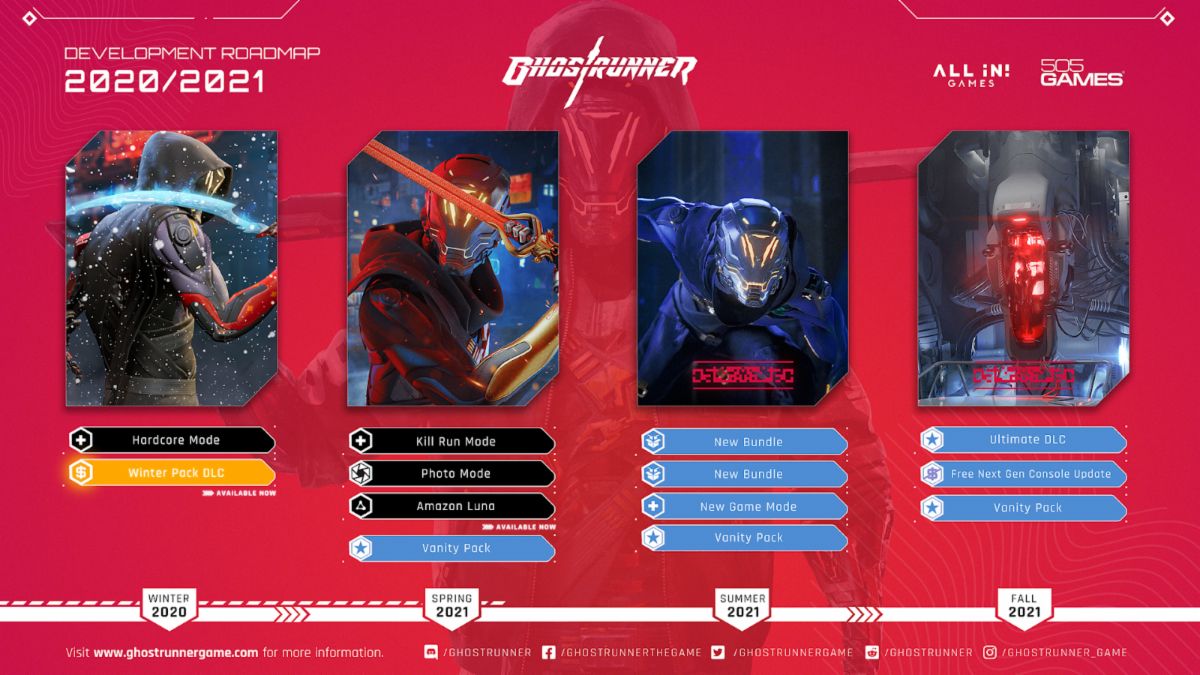 It's nice to see that 505 Games considers Ghostrunner a valuable property, but I'm not exactly sure how I feel about this roadmap. The game was content complete on launch and not really lacking in extra modes. It's great to see some modifications to the core gameplay, but I'd really like to see an actual expansion versus permutations to the core game.
At the very least, Ghostrunner is going to stick around for quite some time, so we'll likely get a sequel in the future. It's too early to think what that might entail, but Ghostrunner was definitely one of the highlights of 2020. Jumping back into it is hardly a problem.
Source: Read Full Article