Quick Links
How To Create Your Character
How To Get New Clothes And Gear
A common question regarding Ace Angler: Fishing Spirits is whether the series is related to Animal Crossing. This comparison likely comes from the appearance of the game's characters, which have a similar cartoonish look to them. However, Namco's fishing title is an entirely different entity.
Still, you'll find that creating your character in Ace Angler is as uncomplicated as its juxtaposed peer. The game's character customization uses simple details to bring out oodles of personality. Plus, with so many clothing and gear options, you'll quickly find the wardrobe that matches your style! So, are you ready to bring your virtual fishing prodigy to life? We'll show you how!
How To Create Your Character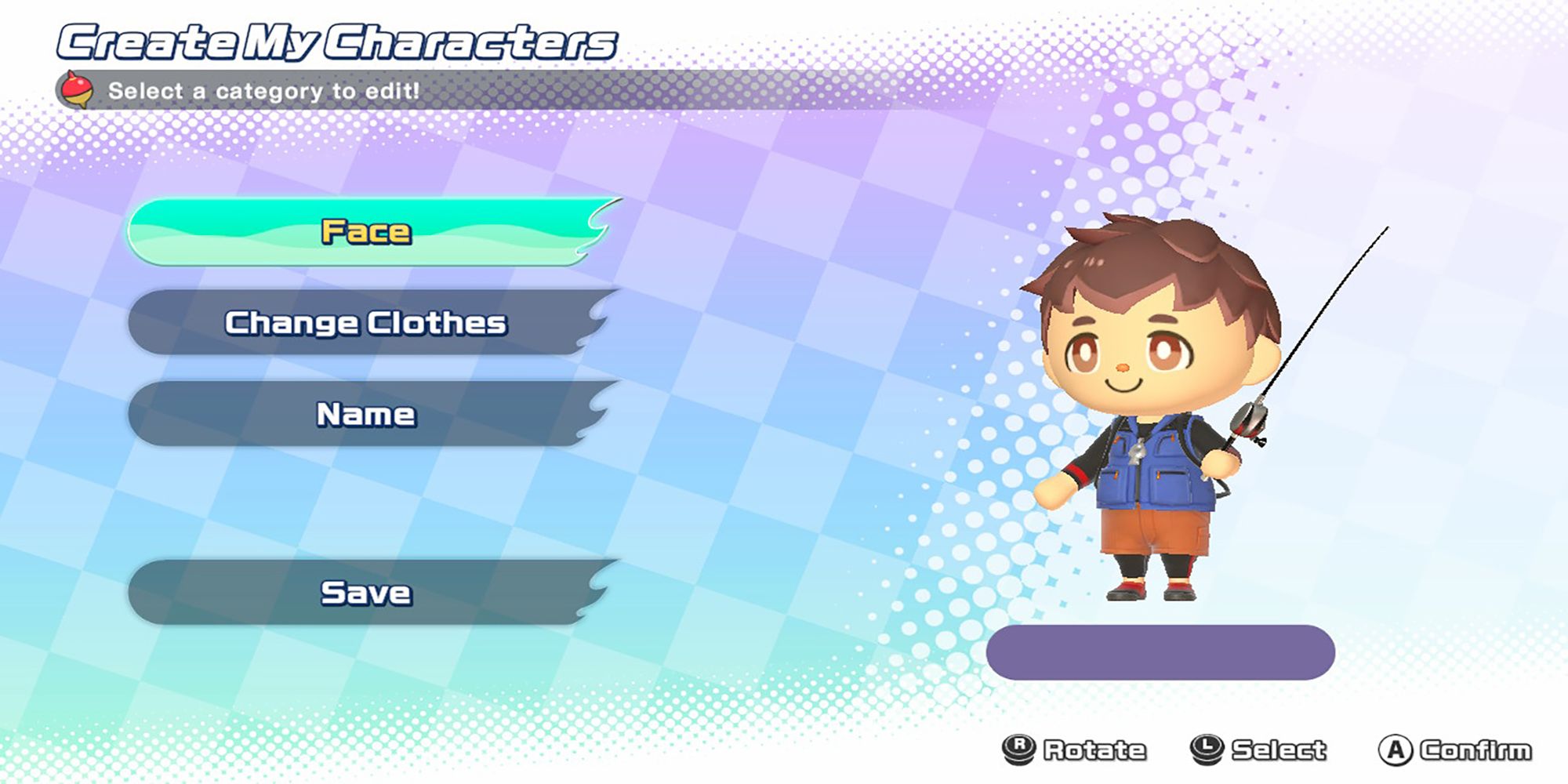 Creating your Ace Angler avatar, aptly called your "My Character," is a straightforward process. It's one of the first tasks the game assigns you when beginning its introductory tutorial. Here's a breakdown of the "My Character" menu so you can get the most out of your character creation experience.
Face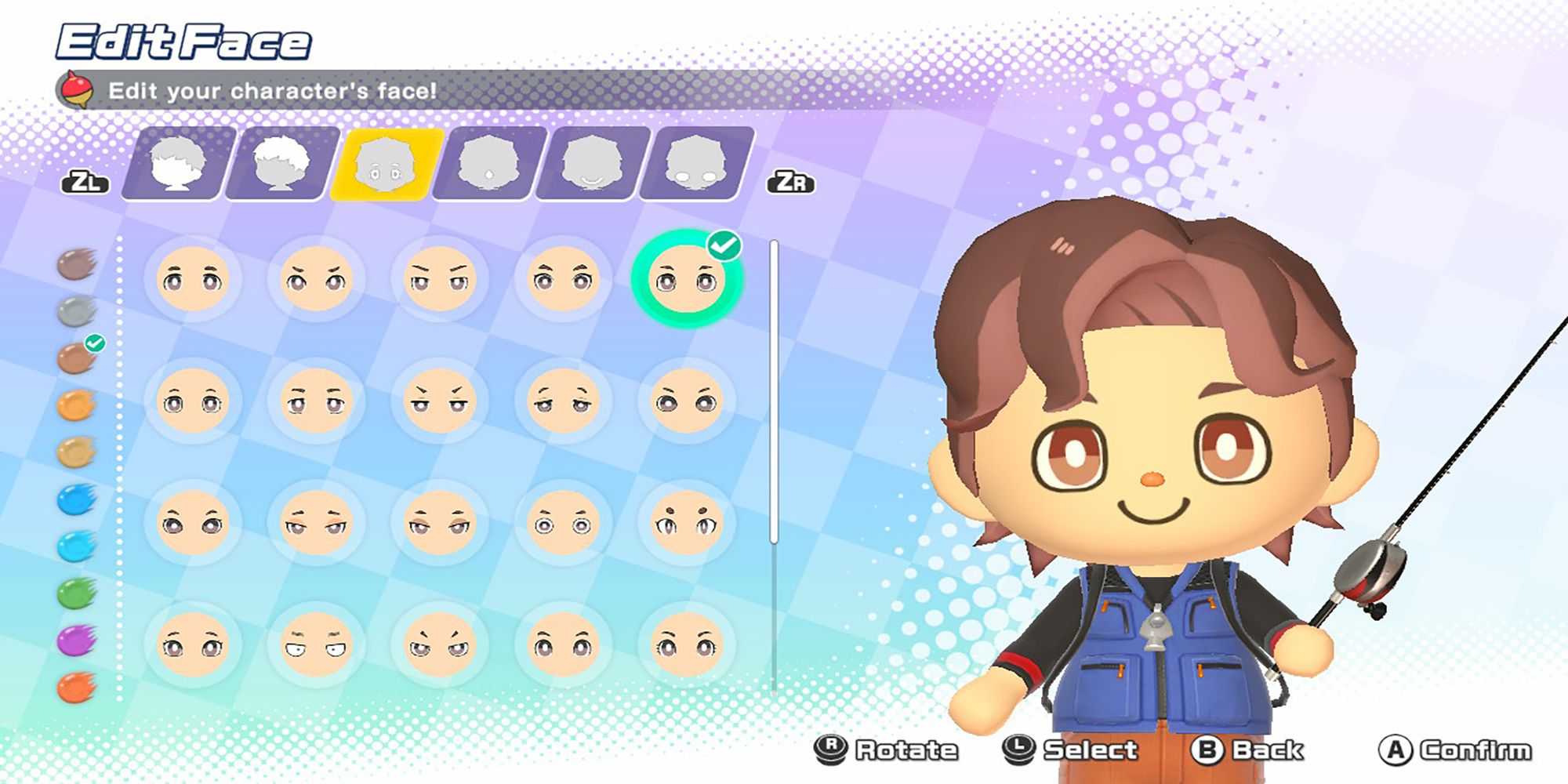 "My Characters" do not have many adjustable physical traits. Instead, similar to Animal Crossing, your character's facial features are their identifying qualities. You can adjust the following facial characteristics:
Skin Tone: Skin tone also applies to the rest of your character's body.
Hair: You can wear plenty of hairstyles from Ace Angler's salon. After deciding on a hairdo, you can change your hair color via the palette on the left.
Eyes: The eye menu is similar to the hair menu. First, pick the eye shape you desire. Then, choose an eye color from the lefthand palette.
Nose: You can choose one of three nose shapes: a circle, a rounded triangle, and an angular triangle.
Mouth: There are four resting mouth shapes: a smile, a neutral lip, a pointed smile, and a pointed frown.
Cheeks: Lastly, you can adorn your cheeks with makeup or a natural rosiness. Or, you can skip cheeks altogether.
Clothes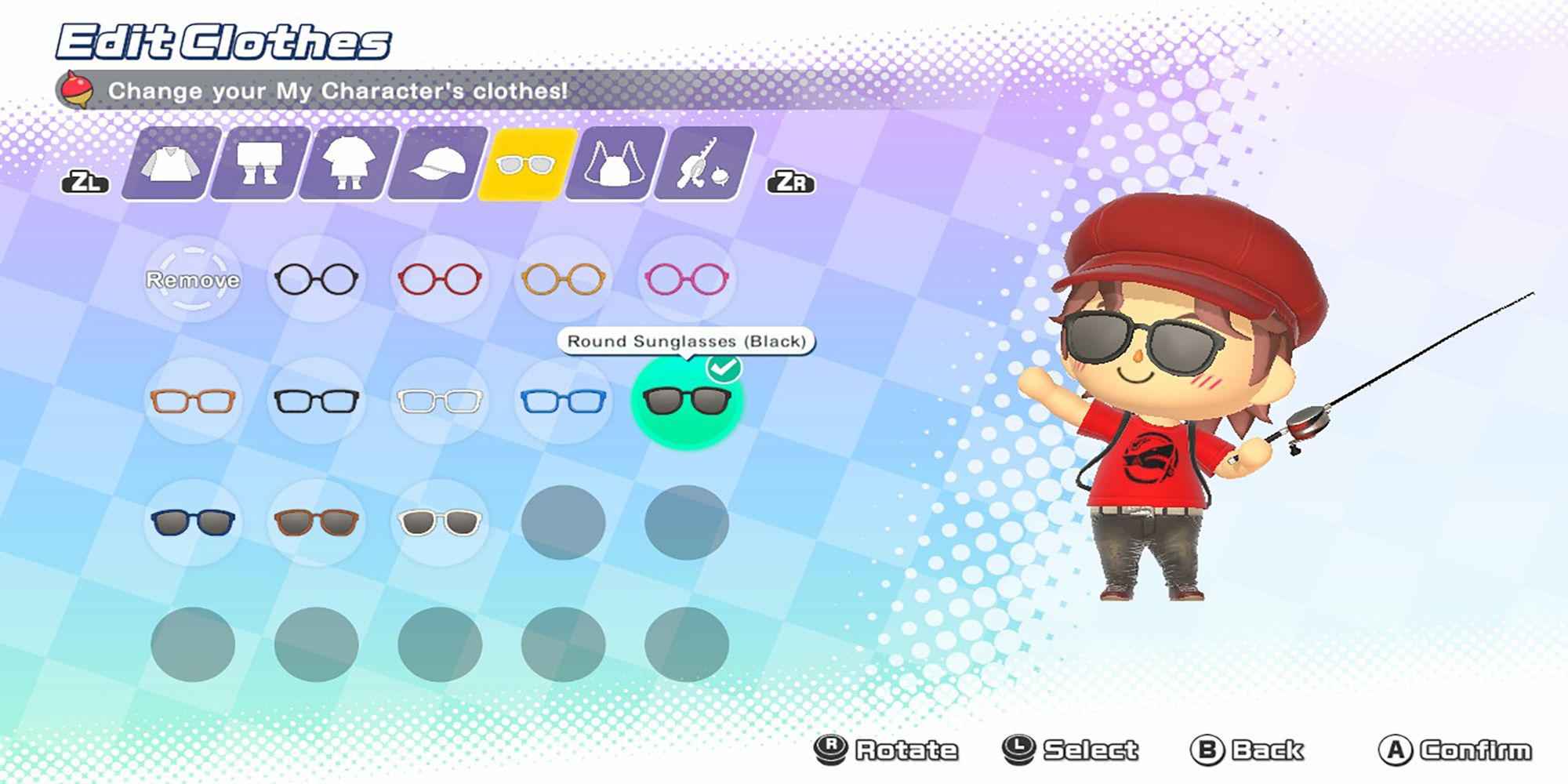 There are plenty of outfits you can create in Ace Angler! Some of these choices are the typical fisherman fare. However, you can also dress your character in casual clothes, like t-shirts and jeans, or formal business suits! Check out these garments below.
Tops: Tops include shirts, jackets, vests, blouses, and more.
Bottoms: You'll find all sorts of bottom pieces, each with matching shoes. There are chinos, jeans, shorts, sweatpants, skirts, and seasonal wear.
Full-Body Outfits: Ace Angler offers complete outfit sets. Some of these outfits are traditional fisher gear, such as waders and oilskins. However, you'll also find business suits, overalls, onesies, aprons, and other quirky costumes.
Head Gear: You'll find hats, caps, beanies, helmets, and other noggin-wear in this section.
Eye Gear: Glasses and sunglasses are all here.
Bags: Every fisherman needs a place to store their tools! Here you'll find backpacks and oxygen tanks.
Rods: Choose one of Ace Angler's many fishing rods to carry with you around Marine Medal Mania. This option is purely cosmetic and does not affect gameplay.
Name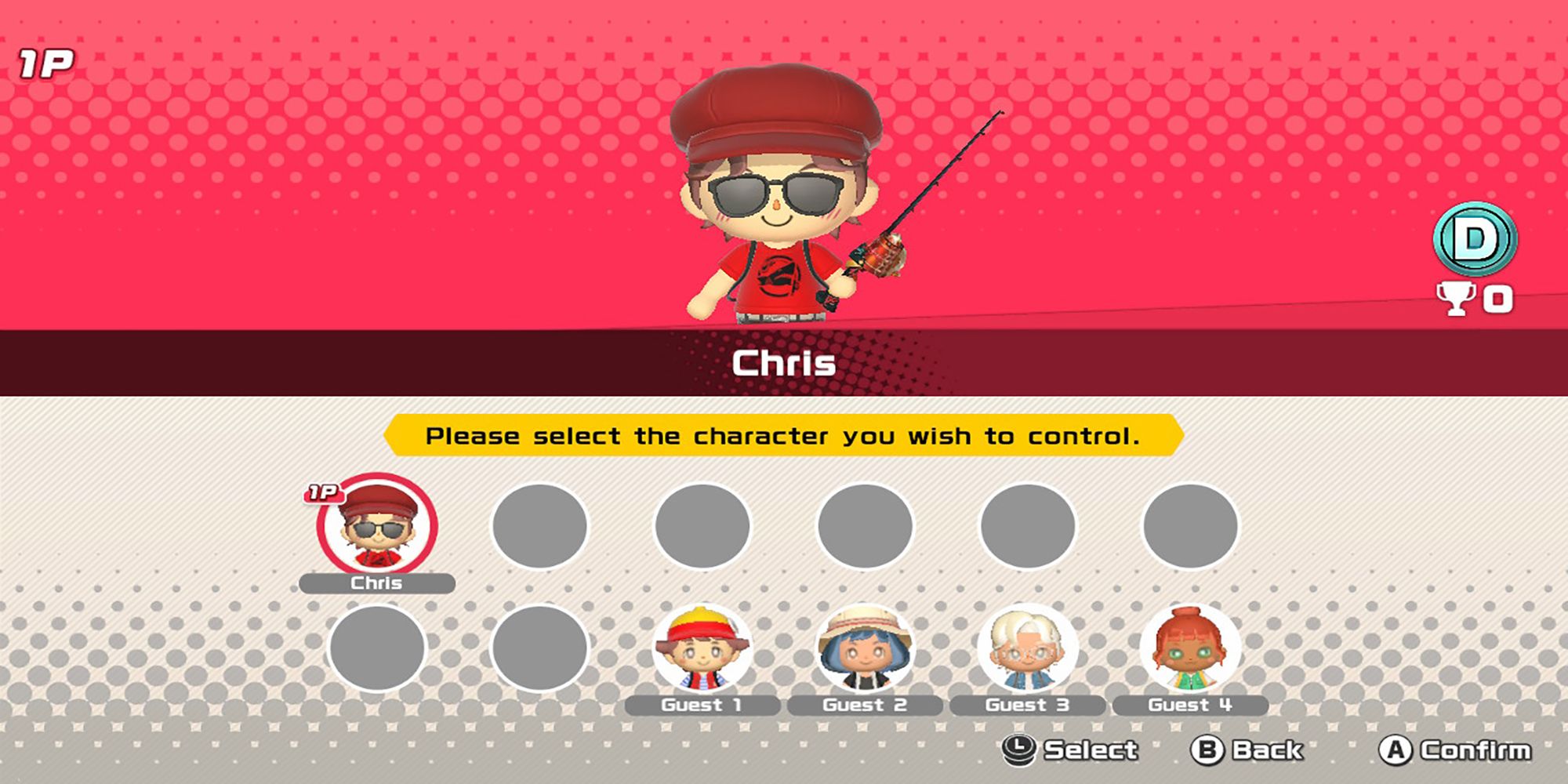 Once you realize your ideal creation, you'll have to give them a name. Type your character's name into the Switch keyboard. Names have an eight-character limit.
Suppose you're playing a game of Ace Angler with friends or wish to forego character creation altogether. Then, you can choose one of the four premade Guest Characters in the Character Select menu.
How To Customize Your Character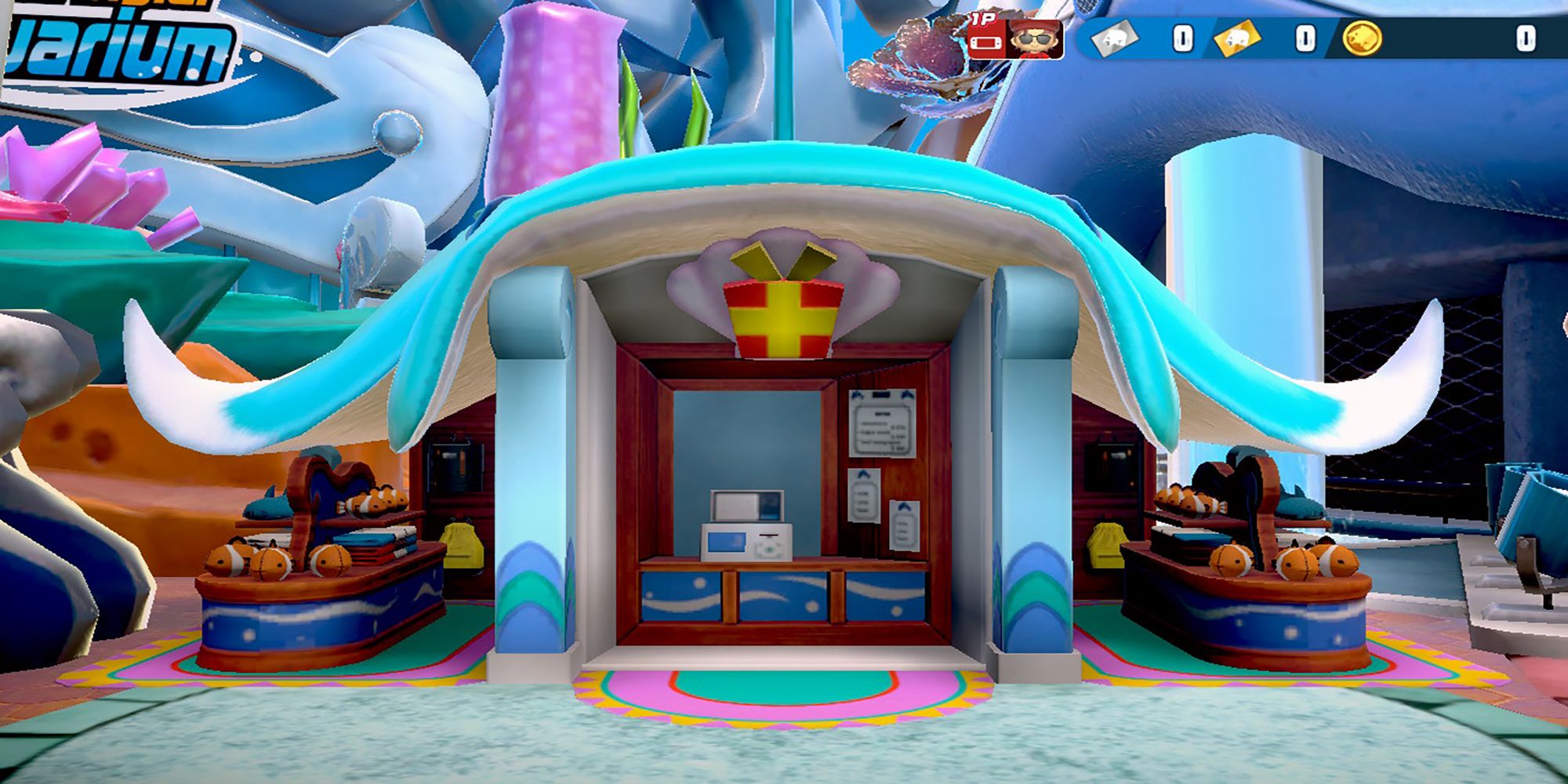 You can customize your new character through the "My Character Customization Menu," which you can access by entering "My Character Center" in Marine Medal Mania or by choosing the "Create/Edit/Delete My Characters" options on the title screen. The Character Customization menu is identical to what you'll see when creating your character.
How To Delete Your Character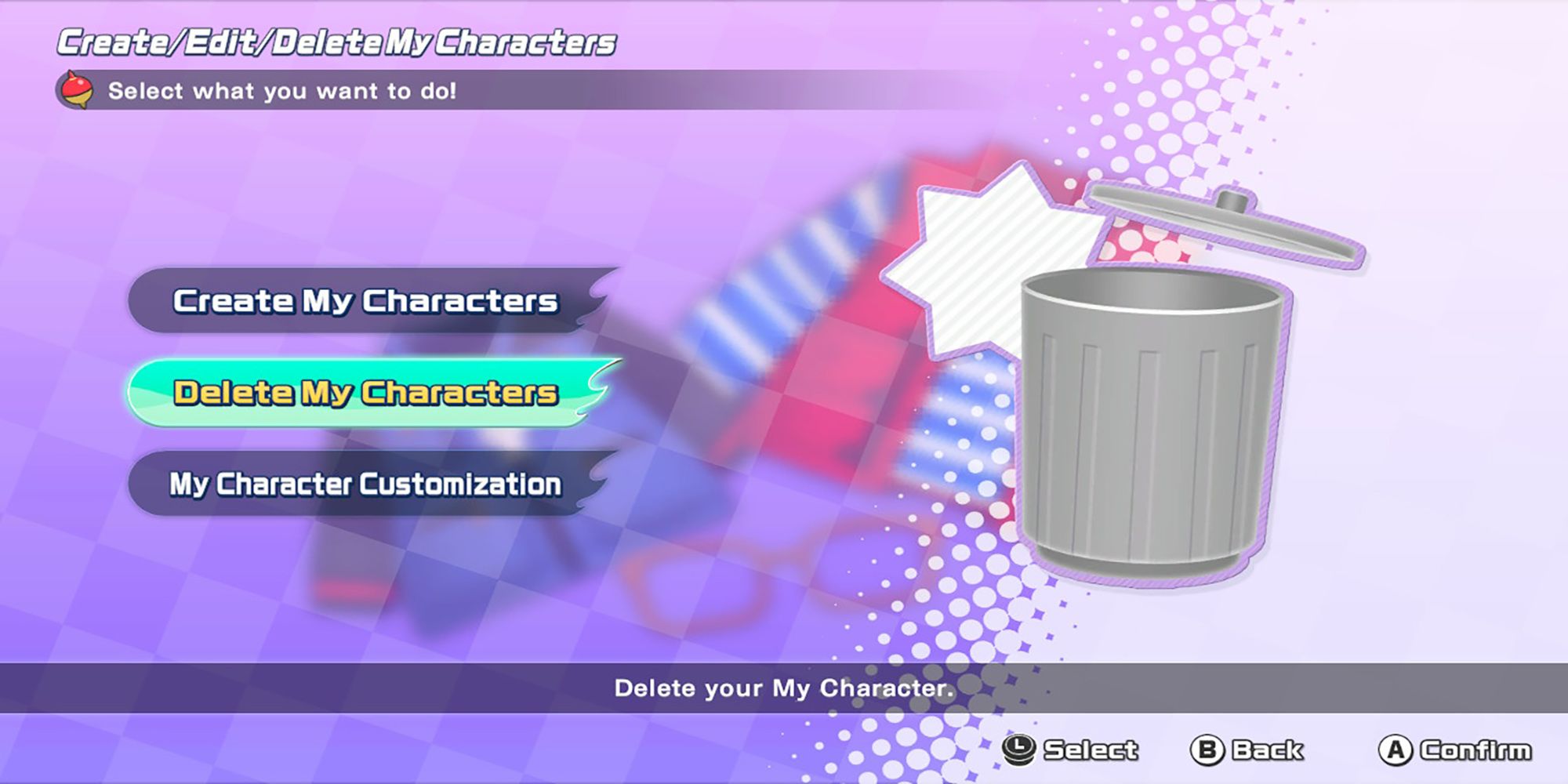 Suppose you wish to delete a character. First, enter the "Create/Edit/Delete My Characters" menu from the title screen. Then, choose "Delete My Characters." The game will direct you to the Character Select screen to choose which character you wish to delete. Note: you cannot delete the four Guest Characters.
How To Get New Clothes And Gear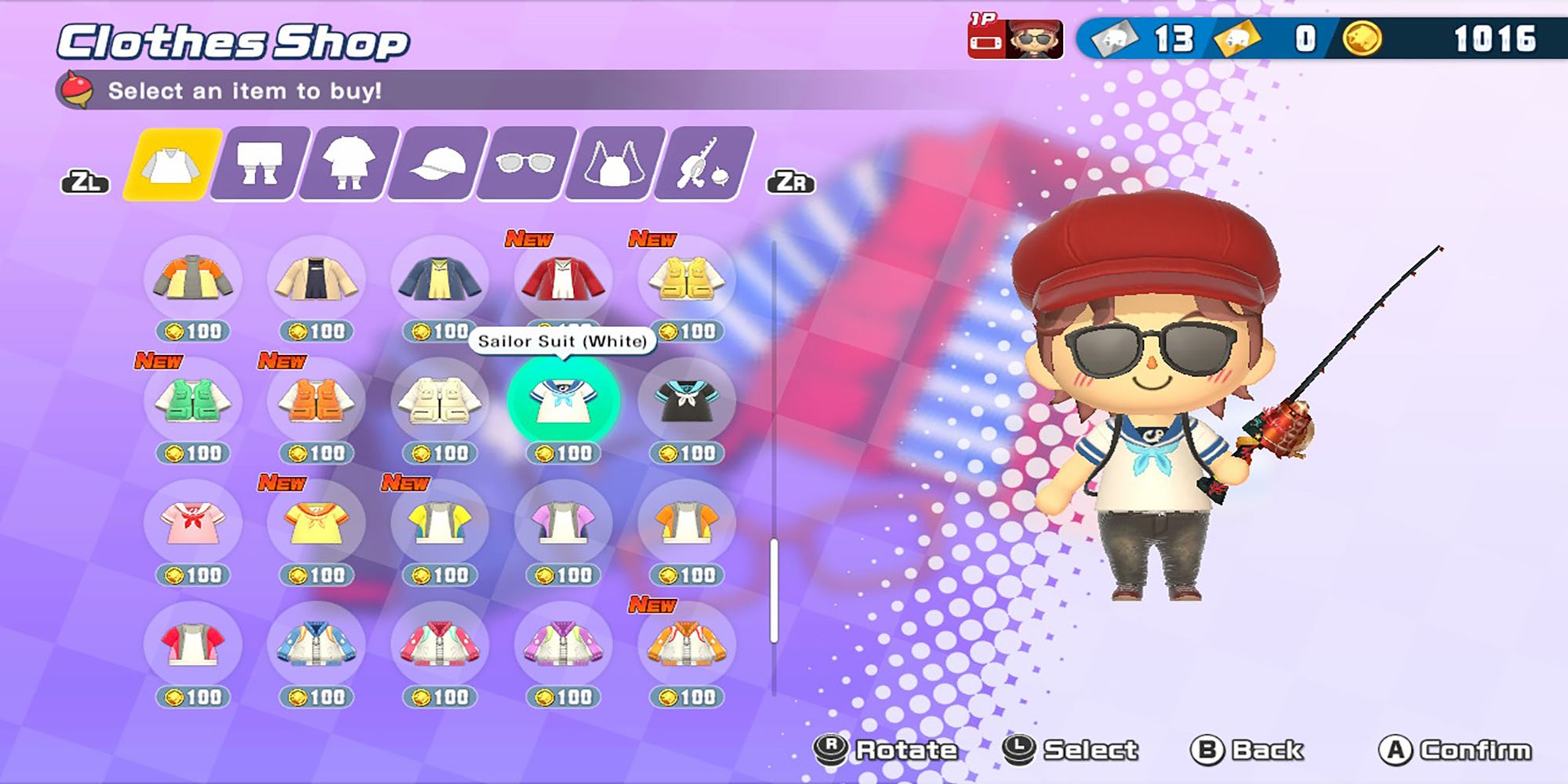 Making an angling avatar is part of the fun. However, buying new gear heightens the experience! There are plenty of unlockable goodies to wear in Ace Angler, making every trip to the Clothes Store feel like a makeover montage from your favorite movie. So, how can you stock your closets with bold new fishy fashion?
Unlocking New Clothes And Gear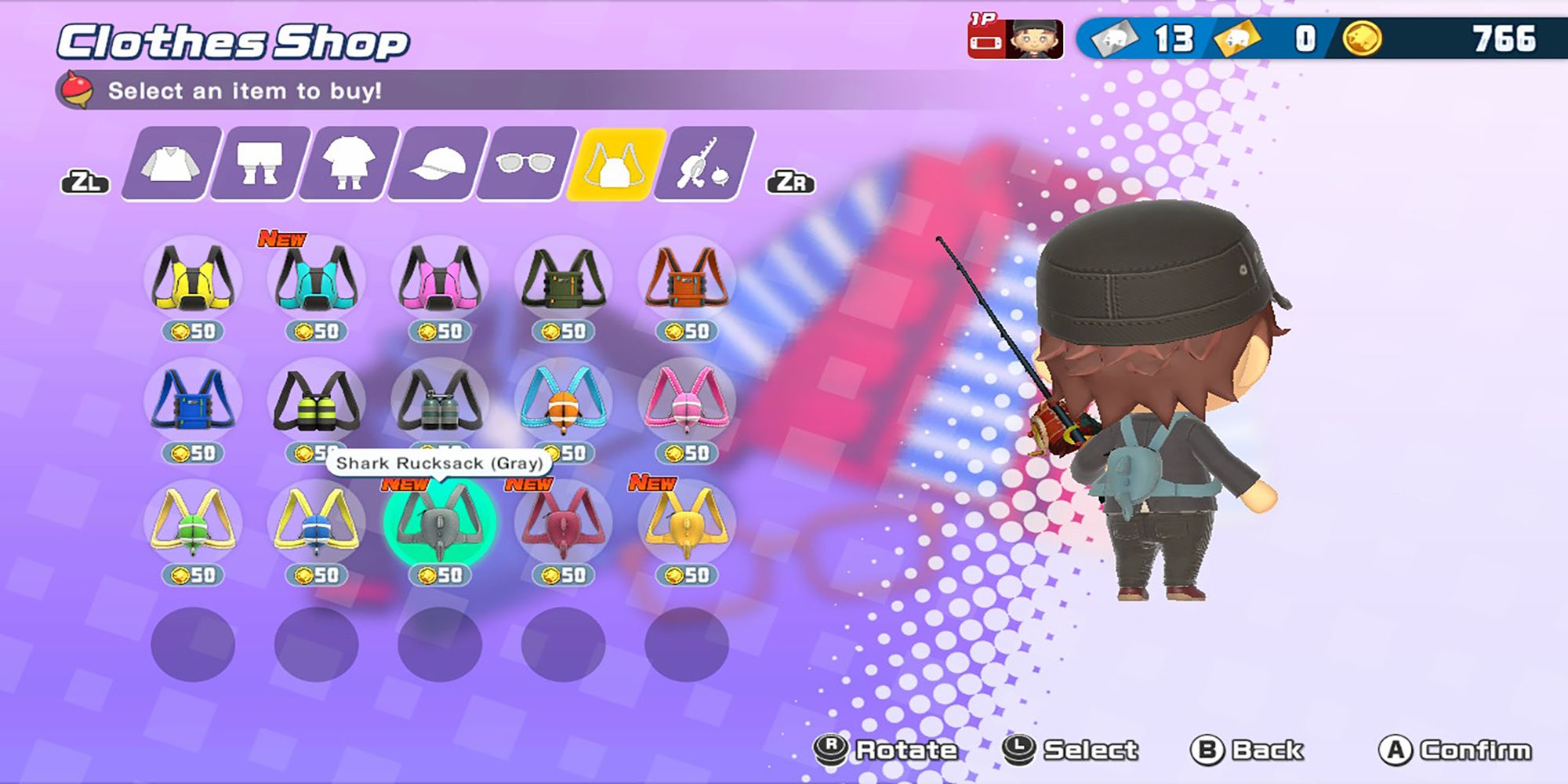 To get new clothes and gear in Ace Angler, you must play a lot of Ace Angler. Modes like Legend Of The Poisoned Seas and Ace Angler + regularly reward new items as you progress through them. For instance, upgrading your Ace Angler + machine with new levels often unlocks clothes and accessories related to the stage. Furthermore, you'll unlock a new rod design whenever you beat the gold challenge in a LOTPS boss battle.
Buying Clothes And Gear In The Clothes Shop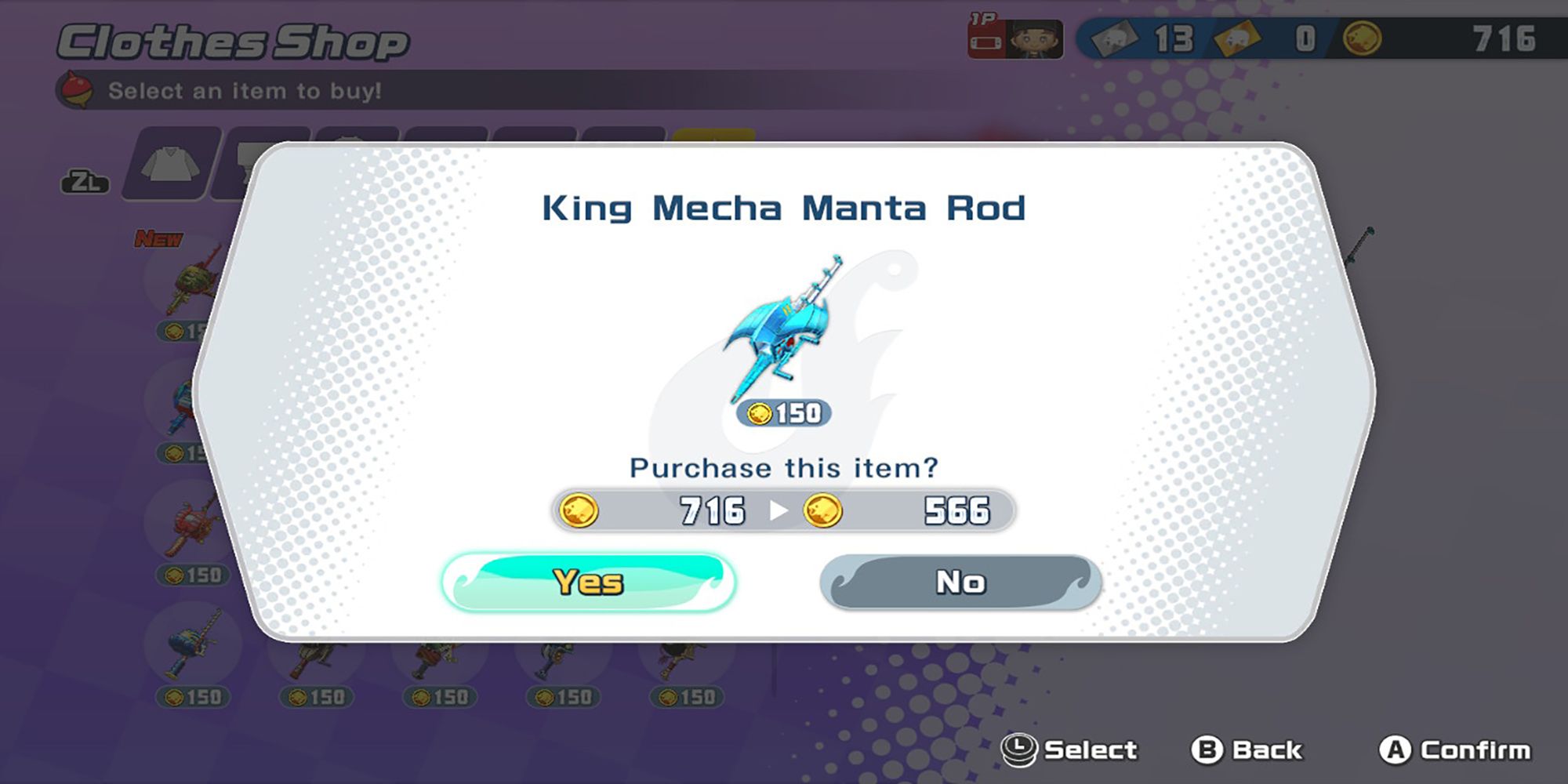 Once you unlock new clothes and gear, you must buy them from the Clothes Shop to wear them. You'll find the Clothes Shop in My Character Center, an attraction stationed between the Lucky Roulette and the Online Ultimate Angler Competition.
The shop layout is identical to the clothes menu in the character creation mode. First, use the ZL and ZR buttons to switch between clothing categories. Then, spend medals to buy the pieces that catch your fancy (prices are under each item). After purchasing an item, you can choose to equip it immediately or save it for later.
Source: Read Full Article