Do you remember the episode 'Be Right Back' from the second season of Black Mirror? It stars Domhnall Gleeson as 'Ash' and Hayley Atwell as 'Martha'. They're a couple until tragedy strikes and Ash is killed in a car crash. Overcome with grief Martha decides to use an AI service that uses all of Ash's past online communications and social media profiles to become an audible chatbot that does an extremely convincing mimic of the real-life Ash to the point that Martha feels like she's chatting to her old boyfriend.
It's Black Mirror so things aren't rosy for long, of course. While it's a science fiction show, in real life Amazon is now proposing something that sounds similar to the AI service in the television episode. At Amazon's recent Re: Mars conference senior VP Rohit Prasad pitched a new voice assistant feature (via Engadget).
The new capability will be able to mimic voices, but Amazon specifically sold the Alexa feature as a way to keep the voices of deceased relatives alive. In a demo, a video played showing Alexa reading to a child in the voice of his recently passed away grandmother. Prasad emphasised Amazon was trying to make AI more personal.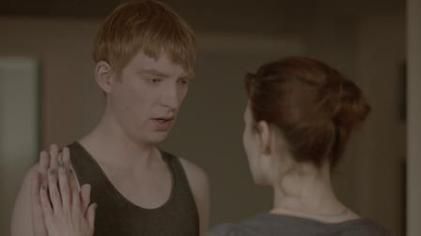 "While AI can't eliminate that pain of loss, it can definitely make the memories last", he said. An Amazon spokesperson told Engadget the AI can create a voiceprint of the individual after being trained on audio of the person that's only a minute long.
However, voice replication, or so-called deep fake audio, has worried security experts. A major scam that involved voice mimic software was a 2020 incident in the United Arab Emirates where a bank manager was tricked into transferring $35 million since they heard the voice of a company director that was in fact entirely artificial. These scams are, for now, quite uncommon, and the general software available isn't on the same level as Amazon's proposed feature.
It'll still be some time before we hear an artificial voice as fluent as the one depicted in the Black Mirror episode, and certainly a long while before we see the android that the voice eventually embodies in 'Be Right Back'.
Source: Read Full Article