With so much of the world staying indoors to limit the spread of Covid-19, major life events are being cancelled and postponed, but virtual gatherings in Animal Crossing: New Horizons are quickly becoming the best way to stay together while we stay apart.
The game has only been available for a week now, but players are using their Islands in creative ways. One couple who was forced to cancel their wedding were thrown a surprise party in-game by their friends, which Reddit user u/ashmush described, "This made me so happy, I don't even have the words to describe how much it meant to me."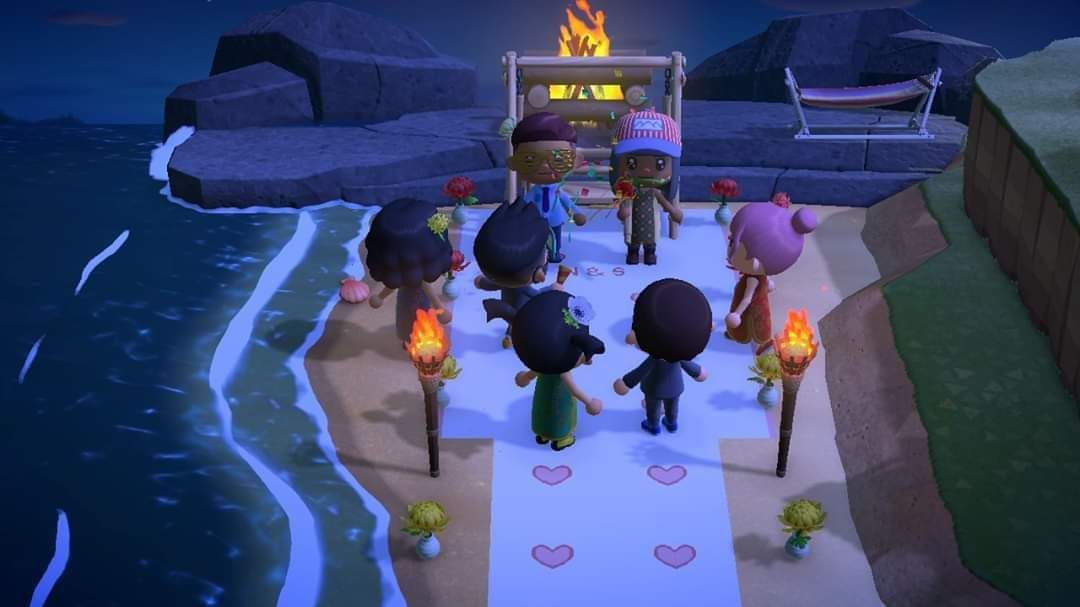 Others are using the game to host virtual birthday parties since getting together is obviously out of the question, as seen below with nine-year-old Sophia.
While the news has mainly been of virtual gatherings in Animal Crossing, people have been leveraging the power of video games for years to gather large groups of friends for all sorts of events. World of Warcraft is a perfect example of a social hub where players have met for weddings, as seen below, and even for funerals.
The most well-known funeral in World of Warcraft would have to be the one held by the horde for Serenity, a player who passed away of a stroke. The event is infamous for being crashed by an Alliance group who never apologized for their actions and given the inherent nature of PvP servers in MMORPGs, likely have nothing to apologize for.
To hear that players are flocking to Animal Crossing for social gatherings is therefore interesting, but not unexpected. Players are playing video games now more than ever in their isolation to stave off boredom. This is particularly evident as video game developers report record-breaking numbers of concurrent users, again attributable to being forced to stay home.
Steam, Rocket League, CS:GO, and several other games have reported these numbers, and Call of Duty: Warzone has topped over 30 million downloads since releasing on March 10. While virtual parties and weddings are happening in Animal Crossing, video games in general are seeing a big jump in users for now, and likely this is to remain until life returns to some form of normality and self isolation comes to an end.
Source: Read Full Article