South Korean artist Squash Clay uses YouTube and social media platforms to exhibit his lifelike Pokémon sculptures. The impressive creator features a healthy index of Pokémon characters on his channel, as well as various tutorials for followers who are feeling crafty.
Squash Clay started uploading in 2016, sculpting characters from Digimon, Clash Royale, Overwatch, League of Legends, as well as other Anime characters. His main go-to for cool creatures to replicate is the world of Pokémon; a franchise that features nearly 1,000 pocket monsters. The Pokémon roster is expected to hit the 1,000 mark after the release of the Pokémon Sword and Shield DLC The Crown Tundra, sometime in the fall.
Related: What Pokémon's Crown Tundra Needs To Add To Justify $30
Ranging from smaller scaled figures – including the three Pokémon starters Bulbasaur, Squirtle and Charmander – to larger builds, Squash Clay is not afraid to take on the behemoths of the legendary realm. Sculpting larger pieces like Dialga, Palkia and Giratina boasts the artist's skill in handling delicate shapes, and assembling them with care. Covering every detail and blending the precise color of each creature make these creations so satisfying to observe.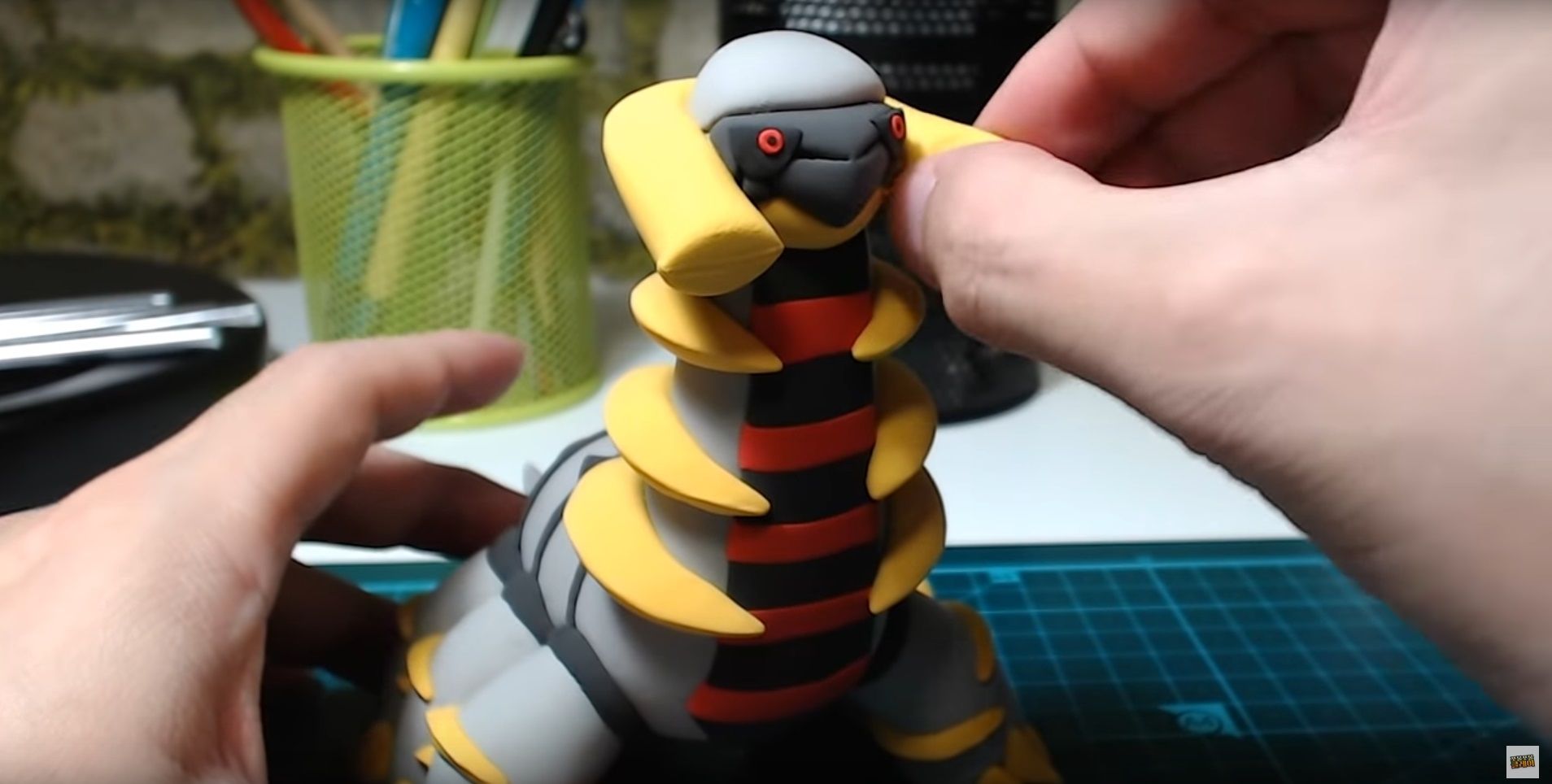 Squash Clay's video edits are polished, in the sense that he knows what techniques to showcase, and what parts of the process would make his videos drag. The short videos highlight the artist's precision and attention to detail, that make every sculpt incredibly realistic. His edits also emphasize the malleable material that he uses to build his creations, attaching larger pieces with super glue for extra sturdiness.
Donerland's Honey Clay is an air drying clay that is moisturized by honey, with bold colors and great elasticity. The versatile material allows artisans to mold shapes and attach every part with ease, resulting in a high-quality finish. The clay from Donerland is a Korean product, however other brands of air drying clay can be found outside of Korea for a budget-friendly price.
With almost 10,000 subscribers on YouTube, Squash Clay is at the top of his game when it comes to vibrant sculpting. It's unknown whether the artist sells his finished sculpts, or if he prefers to collect 'em all for his own fulfillment. Either way, his impressive and slightly hypnotic videos are something to look forward to popping up in your news feed.
Source: Read Full Article