Yes, there's still a pandemic forcing everyone to work from home, cancel their in-person conventions, and also making people order everything online since they can't pick it up in-stores unless it's absolutely essential.
It sucks. And it's a historic event that deserves to be noted in a game about history. So Assassin's Creed Vahalla did exactly that. Mild spoilers ahead.
Hidden in one of the many letters you can read about present-day Assassin's Creed heroine Layla Hassan is a reference to the COVID-19 pandemic. In it she writes, "I don't have Covid, no. And I'm well isolated. It's just three of us, traveling together, staying out of sight."
Could this be our first triple-A game to acknowledge the COVID-19 pandemic? Maybe. GamesRadar notes that both Tony Hawk's Pro Skater 1+2 and Watch Dogs: Legion also have their own coronavirus references, so I guess it depends on what you consider to be a triple-A game.
Just in case you were wondering, Assassin's Creed Valhalla is pretty good. Our own Cian Maher called it an "excellent games in terms of both individual merit and adherence to a beloved and longstanding series" in his review, adding that he thinks it's the "best in the series" for using the best parts of all previous Assassin's Creed games.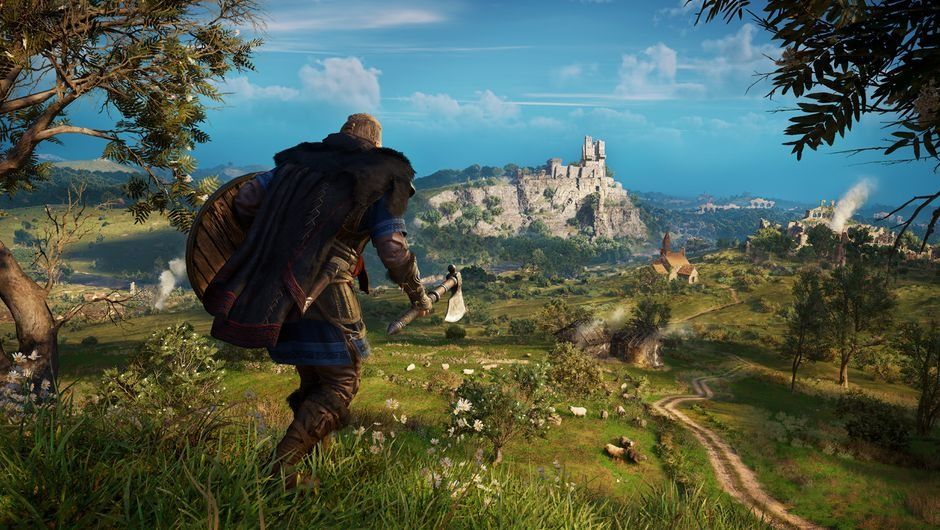 Cian also has a handy tips and tricks guide if you're one of the early adopters of AC Valhalla on PC. The rest of you will likely want to give the game a try on next-gen consoles, which are arriving this week.
Sony has told everyone to stay home and order their PS5 online, but GameStop was having none of that. They've decided to offer a Black Friday sale with in-store purchases available for both the PS5 and Xbox Series X, provided you're willing to risk your health to get one.
Source: Read Full Article