There's not a lot of things that producer Jon Landau and I have in common, but one thing I know is that we're both obsessed with Alita: Battle Angel. Landau has been making the media rounds promoting Avatar: The Way of Water over the last week, and in interview after interview, from Collider to Deadline, the producer keeps bringing up 2019's major box office flop Alita: Battle Angel.
It's no surprise, Landau and James Cameron produced Alita together after more than a decade of trying to get the project off the ground. Cameron wrote the screenplay in the early 2000s before production on Avatar began. He intended to direct it himself, but when push came to shove, he decided to go all-in Avatar. Years later, they signed Robert Rodriguez on to direct and, despite poor box office returns, they managed to make a damn fine movie.
Alita wasn't a hit, but there's still demand for a sequel, especially considering its cliffhanger ending. The Alita fanbase (#AlitaArmy) is a small but dedicated group that has been championing a sequel for years. While the film earned more than $400 million worldwide – a significant amount for most other films – financial analysts believe it was still $53 million short of breaking even. Big studio movies that fail to make a return typically don't get sequels – at least not until they become cult classics like Blade Runner – and Disney's acquisition of 20th Century Fox in 2019 seamed like another nail in the coffin for an Alita sequel.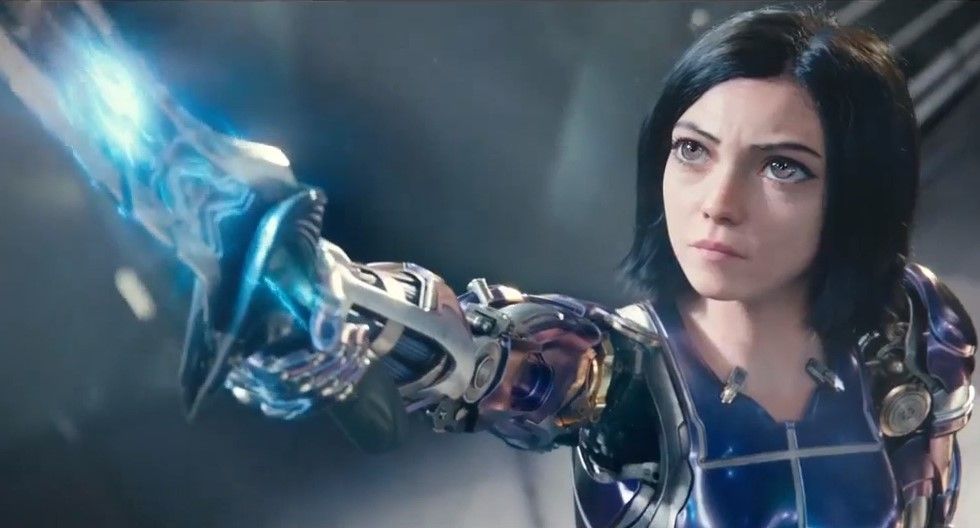 That might not be the case for long, thanks to Avatar: The Way of Water. In markets across the world, the Avatar sequel is projected to make a killing in its opening weekend. Some are projecting a $170 million opening just in the US, and over $500 million globally just in the first three days. Cameron recently joked to GQ that The Way of Water is the "worst business case in movie history" because it needs to be the third or fourth highest-grossing film in history just to break even. Today, as we prepare for the global release, $2 billion doesn't sound so farfetched.
It may be the case that Landau is bringing up Alita strategically. Journalists aren't the only ones wondering what's next for him and Cameron. Much of the Avatar sequels were shot back-to-back, and while there's still plenty of work that needs to be done on three, four, and five, they have a reliable production pipeline now. It's not going to be another 13 years before the next Avatar, and, sooner or later, they'll finish the story they want to tell and prepare for their next project. Landau is undoubtedly having those kinds of conversations behind closed doors, but it's clever of him to announce his intentions publicly too in order to stir up the fanbase and get people talking about Alita again.
All eyes are on Landau, Cameron, and Avatar this week, and if this movie makes as much money for Disney as everyone expects, these already powerful producers are going to have a tremendous amount of leverage. The Alita sequel once seemed like it was doomed, but now it seems practically inevitable.
Source: Read Full Article