Borderlands 3 just got a huge patch that includes a level cap increase to 57, allowing Vault Hunters to finally reach two capstone skills at once.
April is turning into a big month for Borderlands 3 fans. Not only did the game just get it's second DLC, Guns, Love, and Tentacles last week, but it also got a huge patch that provided a whole bunch of quality of life improvements as well as a key level cap increase.
As of March 26th, all Vault Hunters can now reach level 57, making it possible for them to hit two skill tree capstones at the same time. This opens up a ton of new build possibilities, and we're really expecting players to take advantage of this momentous change.
On top of the level cap increase, the patch also added three new Guardian Rank skills. On the Enforcer Tree, we have "C'mon and Slam," which allows you to slam from any height. In the Survivor Tree, you have "Too Angry To Die," which extends Fight For Your Life time whenever you damage an enemy. And finally, "Harmageddon" arrives for the Hunter Tree, providing additional damage against enemies that are afflicted with multiple status effects.
All this is great, but maybe you just want to jump into Guns, Love, and Tentacles right away with a new character? The new Add-On Game Menu option lets you start the DLC campaign with an auto-leveled character, letting you entirely skip the first part of the campaign to the level that the DLC first unlocks.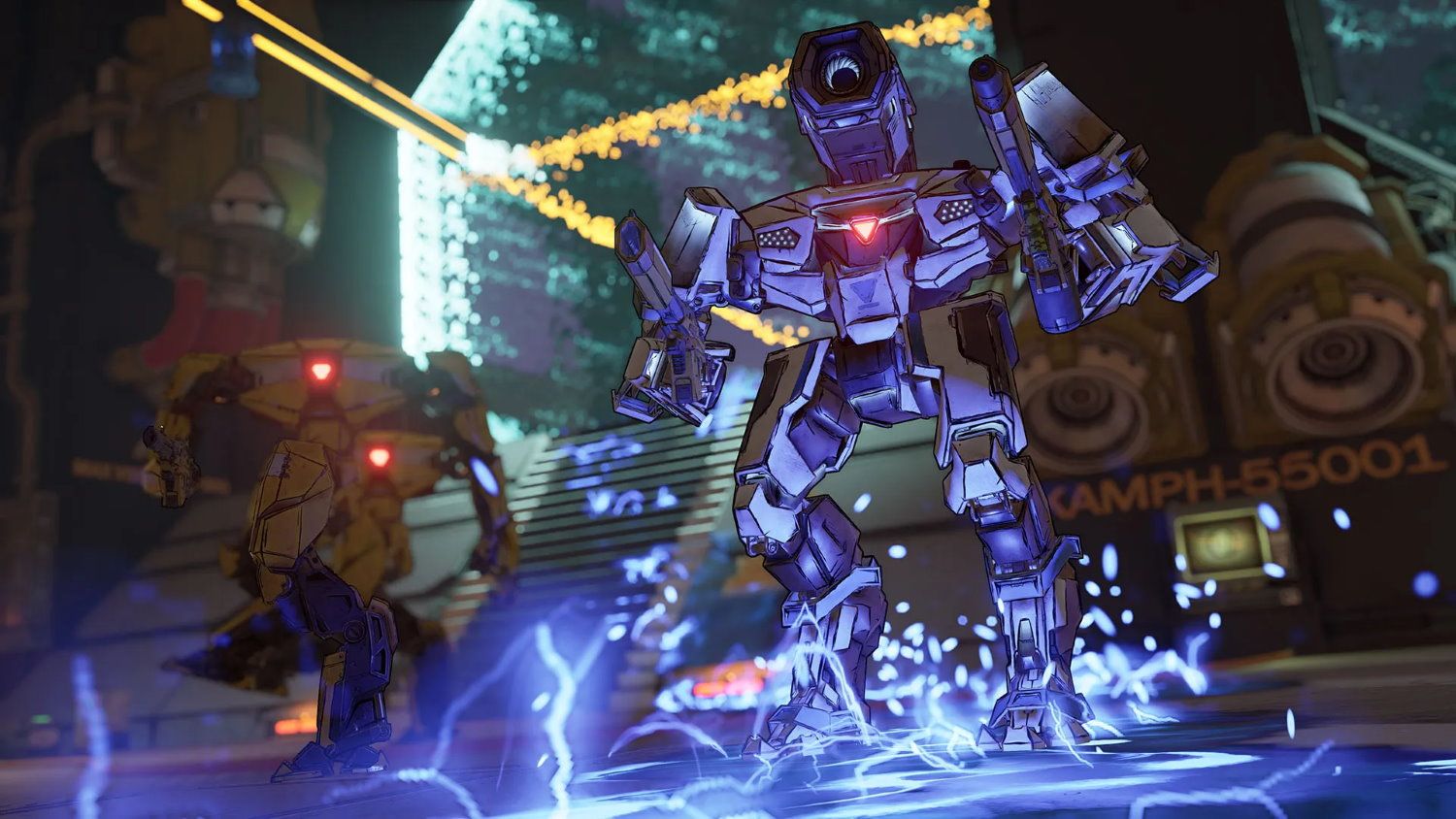 Bug fixes are also a big deal, with the latest patch fixing a whole bunch of crashes and a memory leak for split-screen play (not that we're doing a whole lot of that these days). There's also a big quality of life improvement when playing co-op in that gear will no longer drop below the level cap when both enemies and players are at the level cap.
For Twitch fans, there's a new Moxxtail Event going on that will let you convert Twitch Bits into in-game beverages to provide your favorite streamer a temporary buff (details on mixed drinks to be found here), as well as a Co-Op Loot Drop Event all April long. This will cause badass enemies to drop more loot when you're playing with a friend online.
Check out the full patch notes here.
Source: Read Full Article