It seems the Sonic the Hedgehog voice cast are leaving their roles one by one. Cindy Robinson, the voice actress behind Amy Rose, has confirmed that she will no longer be voicing the pretty in pink character.
Just like Roger Craig Smith, she made the announcement on Twitter in the form of a response to a fan on Tuesday night. When Twitter user Andres Lopez asked Robinson asked if she is still part of the Sonic voice cast based on the observation that everyone is leaving, she replied, "It's true. I'm loading out with my brilliant comrades."
When Lopez thanked her for being a part of the Sonic community and tweeted a picture of him with Robinson and Colleen O'Shaughnessey (the voice actress for Tails), she confirmed her departure even further by replying, "And thank you! It has been my honor."
Robinson is the second Sonic voice actor, if not the third, to vacate her role from Amy Rose just one week after Smith announced that he will no longer voice the titular blue hedgehog. O'Shaughnessey, meanwhile, announced that she won't be voicing Tails in the upcoming Netflix series Sonic Prime. Whether she will continue to voice Tails in the games is up in the air.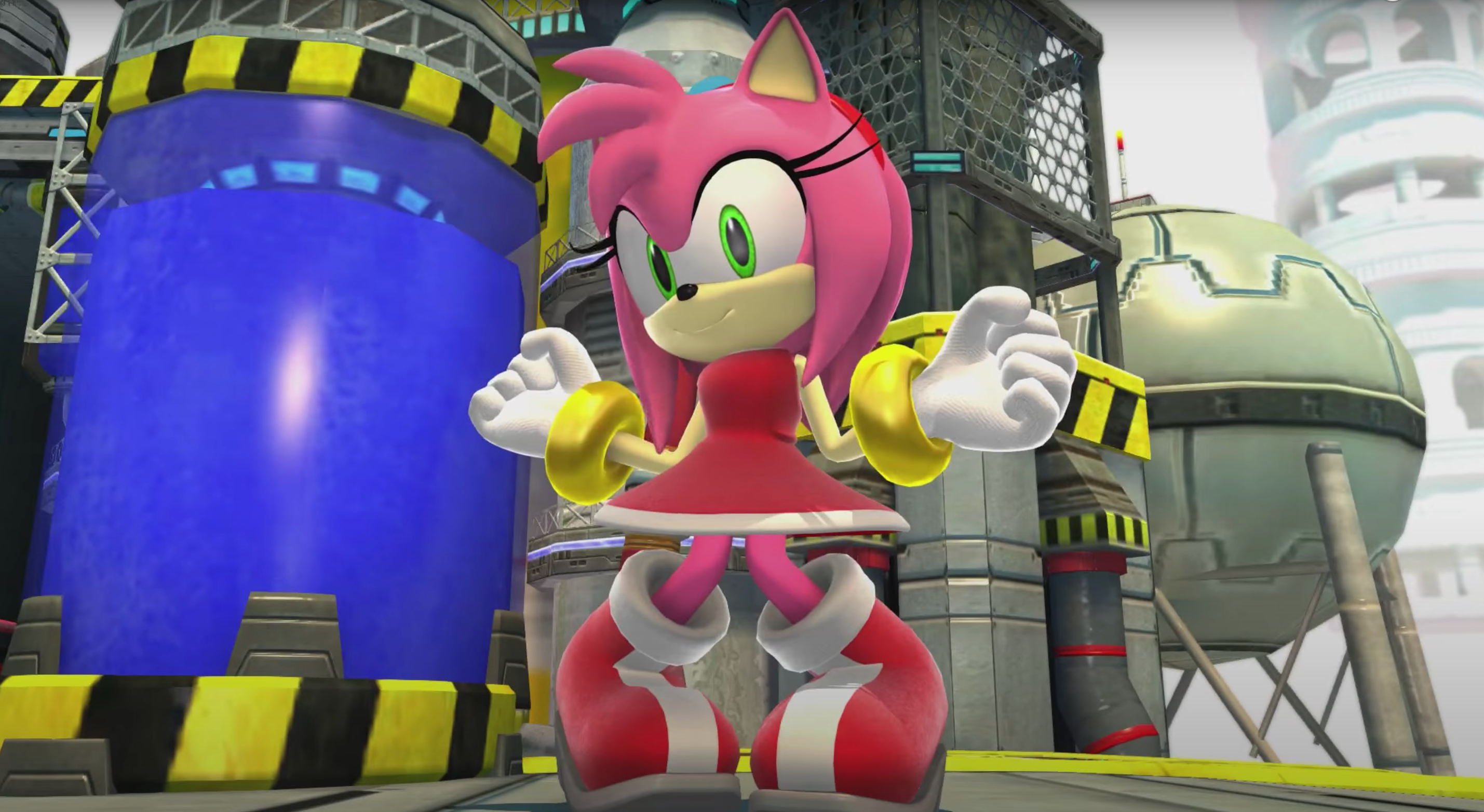 The major recasting of all the Sonic characters is becoming some kind of regular event that Sega holds every 10 years. The last time this happened, the lion's share of the 4Kids voice actors, who started voicing the Sonic characters in Sonic X and transferred their talents over to the games starting with Shadow the Hedgehog, was recast except for Mike Pollock, who took Deem Bristow's place as Dr. Eggman after he passed away in early 2005.
Now that everyone is apparently getting recast, fans are nervous about how all the Sonic characters will sound in the future games, considering that new voice actors sound completely different from their predecessors and get heat for it — at least in the first go. Whoever Sega decides to cast as Sonic, Amy and the rest of the gang, it won't be too long before we find out who they are and welcome them into the Sonic community with open arms.
Source: Read Full Article