Xbox Game Pass has a lot of games on it, especially since the Xbox 20th anniversary celebration, but it doesn't have every game. One notable exception is CD Projekt's contentious open-world sci-fi game, Cyberpunk 2077. And it doesn't look like that's going to change anytime soon.
During CD Projekt's third-quarter presentation, president Adam Kiciński was asked during a Q&A session if Cyberpunk would soon find itself on subscription services like Game Pass. The answer was pretty much a flat "no."
"We always consider any business opportunity, but this kind of subscription model is good at a certain moment of the lifecycle of the product, so not too early," Kiciński said (via VGC). "Witcher 3 was for some time in a subscription [Xbox Game Pass and PlayStation Now], but we have to weigh the benefit and cost each time, so we have to compare it to sales, so it's a decision based on data. It's way too early for Cyberpunk."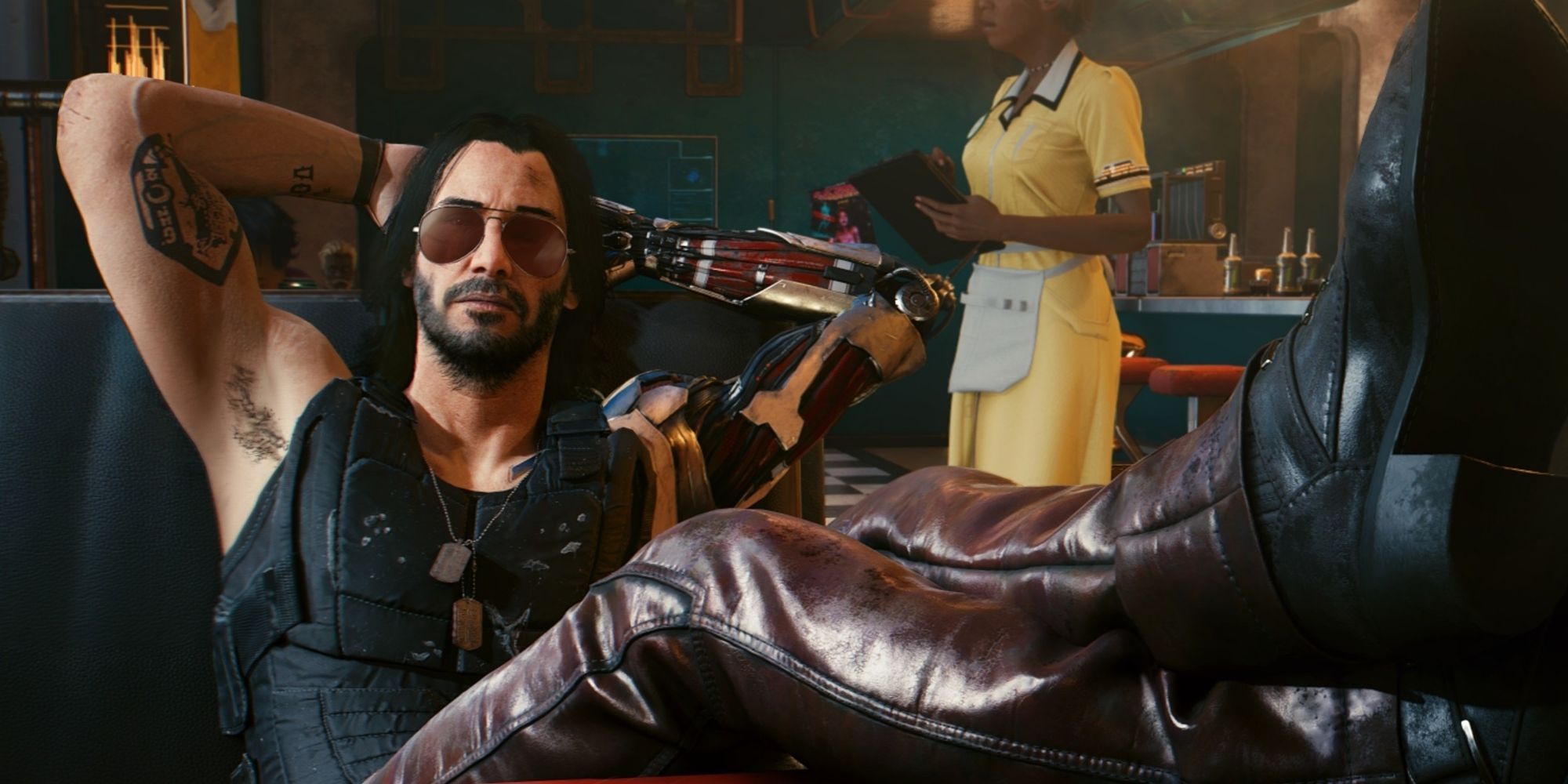 Cyberpunk wasn't a Game Pass launch title, so it makes sense for CD Projekt to want to make back as much of its development costs through traditional sales rather than whatever Xbox would provide for their subscription service. We don't know what exactly Xbox offers to have games on Game Pass, but it clearly isn't as much as having individuals pay money directly to CD Projekt even at a discount.
Speaking of discounts, Cyberpunk 2077 is still on sale for 50% off for the next 24 hours. A year's worth of patches has finally brought the game quality up so recent reviews are "very positive." Sales are even strong enough to get Cyberpunk into Steam's top-sellers list.
If you're less of a PC player but still want to experience Cyberpunk 2077 with all the graphical bells and whistles that PC players enjoy, you'll have to wait until early 2022 for the next-gen patch to bring full performance to Xbox Series X and PS5 owners. The good news is it'll be a free upgrade for everyone who purchased the game on last-gen.
Source: Read Full Article