We are just days away from Bungie's 30th Anniversary Event, a one-time "shotgun blast" of content that will arrive only in Destiny 2. Bungie has made it clear that this party will bring a whole bunch of loot to Destiny that showcases the past 30 years of Bungie games, but there has been one game that everyone is wondering about: Halo.
Bungie famously lost the intellectual property rights to the Halo universe after an acrimonious split with Microsoft many years ago. Time heals all wounds, as they say, and the Microsoft of today isn't what it was two decades ago. Still, Bungie hadn't even mentioned Halo as one of the games being celebrated with a new weapon or armor.
Today, however, Bungie released some new screenshots for the 30th Anniversary Event revealing what appear to be at least a few weapons we could call "Halo-inspired" if not directly taken from the Halo universe.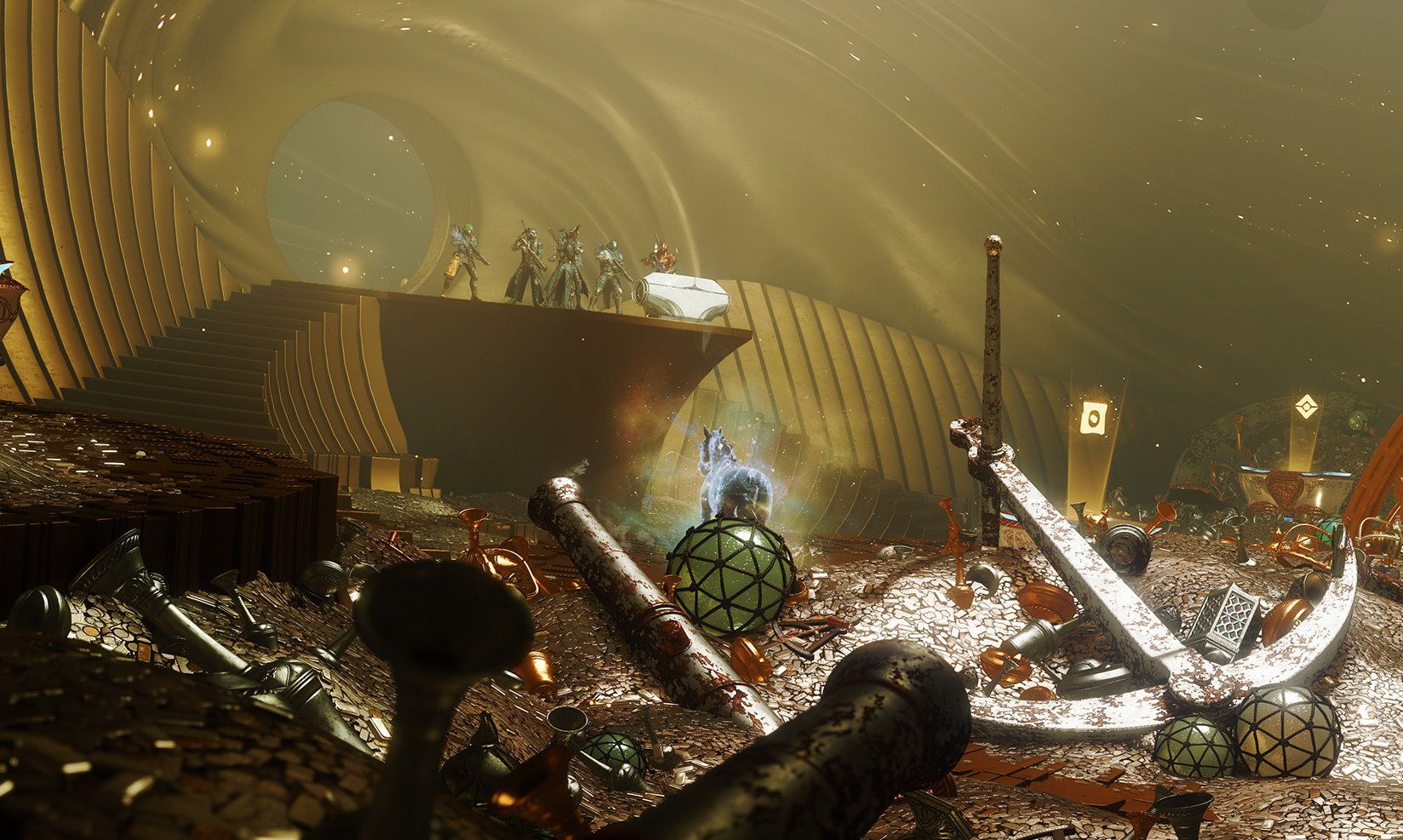 The first is on the back of the Warlock pictured in the second to last screenshot. The Pulse Rifle model used is the same as the Redrix's Broadsword, which looks quite similar to Halo's MA40 Battle Rifle and it even has similar colors to the default coating.
The second is on the back of the leading Titan. It appears to be a Trace Rifle of some sort, judging by the weapon's similarity to Destiny 2's other Trace Rifles, but the middle portion looks quite similar to Halo's Type-52 Special Applications Rifle, better known as the Focus Rifle. It's not an exact replica by any means, but you can see many of the same features present in both weapons courtesy of this side-by-side comparison (with thanks to Reddit user JavanNapoli).
There are a couple of other noteworthy things in the images. First is the presence of Xur, who appears to be beckoning the Guardians onward towards treasure, and the Star Horse, which we haven't seen since Season of the Drifter.
It seems the new Loot Cave dungeon is officially called "Grasp of Avarice" and it will feature the story of a human adventurer who "traded his humanity for treasure." You can expect the Gjallarhorn quest to also tie into this new dungeon somehow, although the specifics aren't yet clear.
Bungie's 30th Anniversary Event lands in Destiny 2 on December 7.
Source: Read Full Article