Super Smash Bros. Ultimate might contain characters from the Dragon Quest series, but it wasn't an easy task for Masahiro Sakurai and Square Enix to hash out the details, due to the difficulties in allowing Dragon Quest characters to appear in other companies' games.
It was announced during Nintendo's 2019 E3 conference that a character called Hero would be joining Super Smash Bros. Ultimate as paid DLC. Hero actually consists of four Dragon Quest characters with identical movesets, allowing the player  to choose between Edrick from Dragon Quest III: Seeds of Salvation, Solo from Dragon Quest IV: Chapters of the Chosen, Eight from Dragon Quest VIII: Journey of the Cursed King, and the Luminary from Dragon Quest XI: Echoes of an Elusive Age. The addition of a Dragon Quest character in Super Smash Bros. Ultimate had been leaked before the official announcement and it's believed that Square Enix only allowed the crossover to happen in order to promote the Dragon Quest series outside of Japan.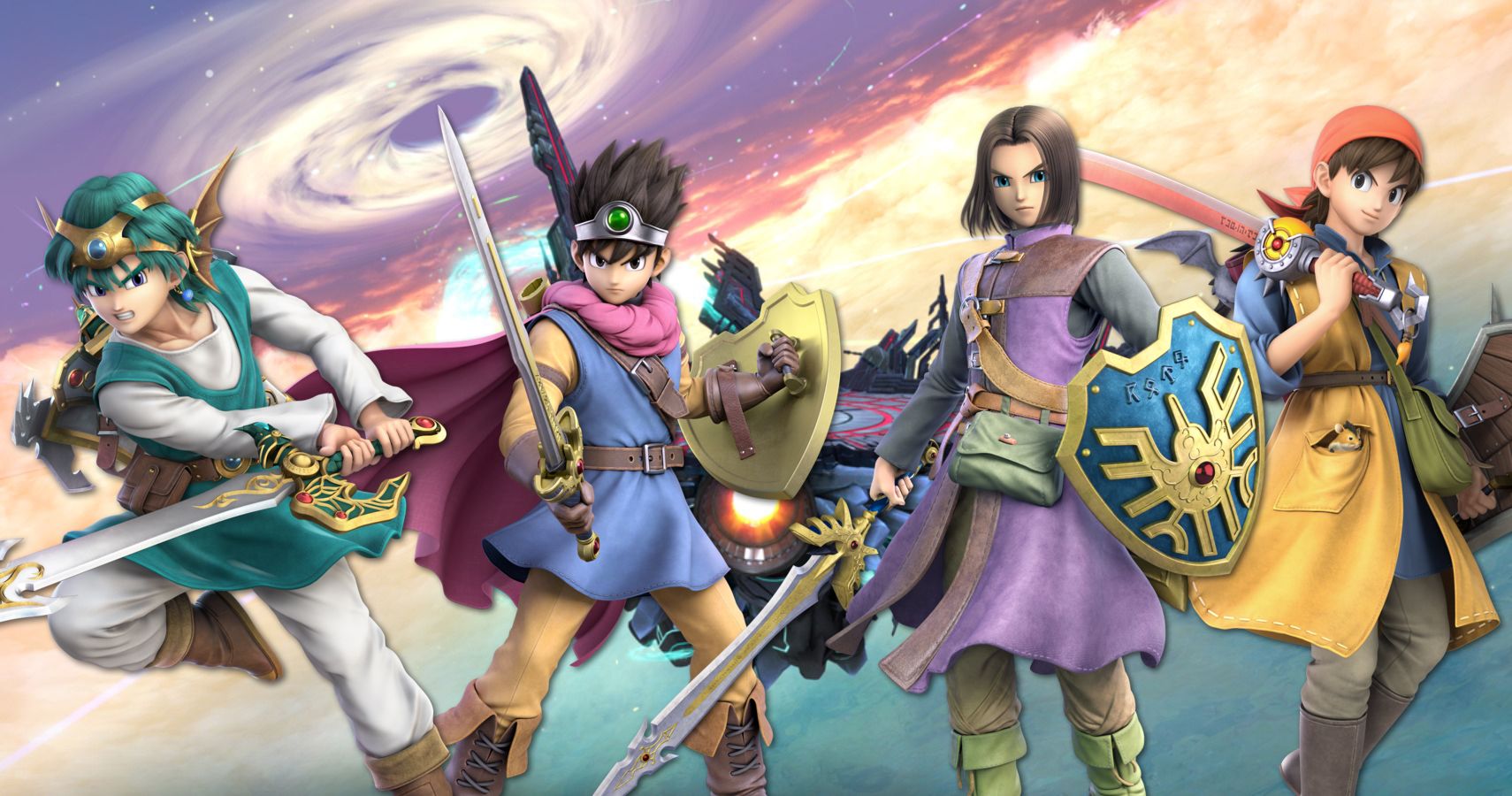 There has been a lot of speculation that Square Enix has been difficult to work with in the past in regards to the development of the Super Smash Bros. series. Sakurai mentioned how he almost wasn't able to bring back every character from the previous Super Smash Bros. games for Ultimate and it's believed that Square Enix was one of the companies that were causing problems, due to how the Final Fantasy VII stage only has two music tracks, compared to other franchises that have allowed the game to use lots of their music. It doesn't help that many of the most highly requested characters (like Geno and Sora) belong to Square Enix and the company knows the value of its properties in a crossover game.
International fans might not have been as interested in Hero coming to Super Smash Bros. Ultimate as the ones in Japan, but the Dragon Quest series has been cruelly ignored outside of its homeland and any kind of crossover promotion is welcome. It was wise of Square Enix to loosen its rules regarding the Dragon Quest franchise in order to turn Super Smash Bros. Ultimate into the biggest video game crossover of all time, while also promoting Dragon Quest XI S: Echoes of an Elusive Age – Definitive Edition. 
Source: Read Full Article