Typhoon Studios co-founder and Sr. Executive Producer at Stadia Games and Entertainment Reid Schneider would love to produce a Star Wars game.
Typhoon Studios released their first game, Journey to the Savage Planet, in January of last year. Next week, a new version of the game is coming exclusively to Stadia. Journey to the Savage Planet: Employee of the Month Edition includes both the original game and the expansion campaign, Hot Garbage DLC. The Stadia version will also include brand new, never-before-seen FMV messages from Kindred Aerospace CEO Martin Tweed as well as fresh new fake commercials created by "anti-mation" filmmaker Davy Force.
Related: Stadia Executive Producer Believes Small Teams Can Make More Unique, Focused Games
Ahead of the Stadia launch, Reid Schneider told TheGamer about what it was like developing Savage Planet, what his team learned from the experience, and what kind of projects they hope to do in the future. Given the recent news about upcoming games based on major film franchises like IO Interactive's James Bond and MachineGames' Indiana Jones, we asked Schneider if there are any film adaptations he'd be interested in developing with his team at Stadia Games and Entertainment:
"I've always been a huge fan of both Star Wars and Ghostbusters. It would be awesome to do something in those universes at some point. On the Typhoon side, we always love the idea of injecting humor and charm into the work we do. It feels like those franchises have opportunity for both."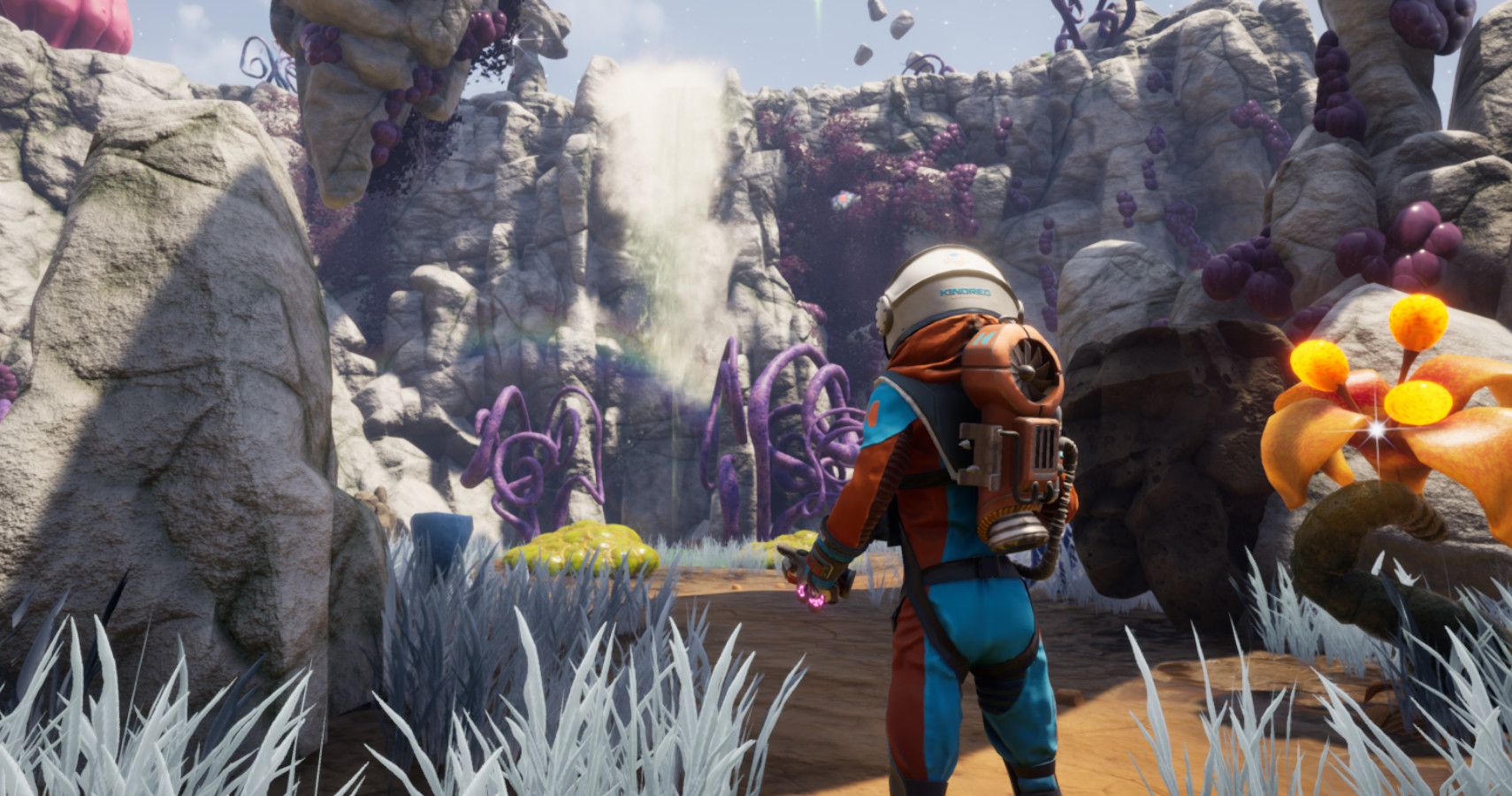 Schneider has a lot of experience in developing licensed games. He worked as a producer on half a dozen Batman games, including Batman: Arkham Origins and Arkham Knight. He was also the head of production on the 2015 Mad Max game. We asked him what it's like to make video games based on major IPs like Batman:
"Working on licensed games can be either an incredible experience or a downright difficult one. What it really comes down to is two-fold. 1) Does the licensor understand the gaming medium in that it's 100% different than a film or a traditional consumer product. 2) Is the dev team really passionate about the IP, and do they have experience in the genre. If both of those factors above are a resounding "YES" you can expect amazing results."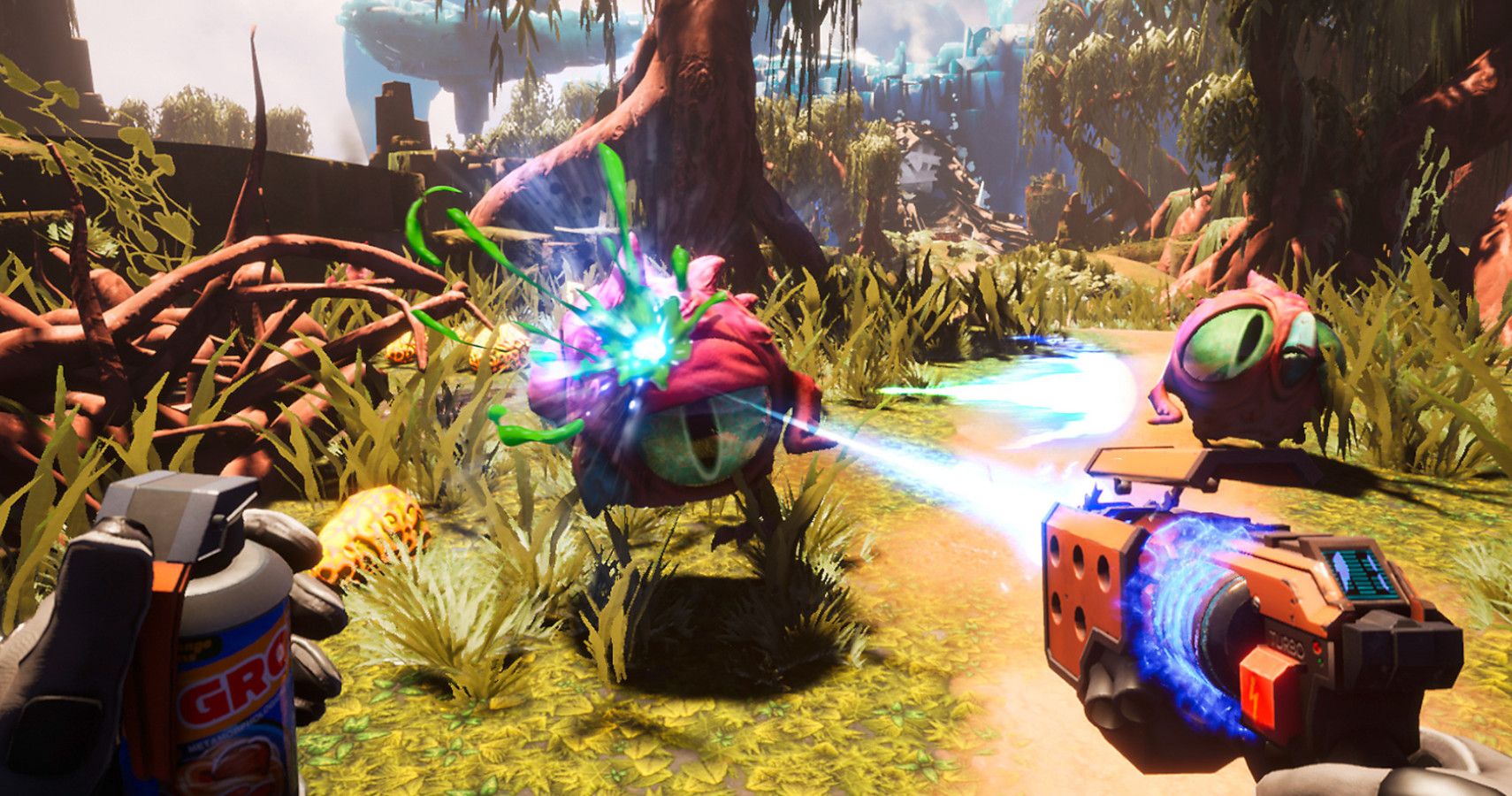 Looking at Journey to the Savage Planet, it's easy to see where the Typhoon Studios developers drew inspiration from both Star Wars and Ghostbusters. In 2019, Savage Planet's creative director told Variety that the visual style of the game is inspired in part by Ghostbusters. What's more, Savage Planet's adorable pufferbirds and bug-eyed maroons are exactly the kinds of Henson-esque space creatures you could imagine Luke Skywalker kicking out of his way at his secret refuge on Ahch-To. Given that EA's exclusivity deal with Disney has ended and new studios like Ubisoft Massive are now developing Star Wars games, perhaps Schneider's team could soon be making games about a galaxy far, far away.
Journey to the Savage Planet: Employee of the Month edition launches exclusively for Stadia on February 1. Stadia Pro subscribers can play the game for free. Click here to read our full interview with Reid Schneider
Next: Exclusive: Journey To The Savage Planet Sales Exceeded Expectations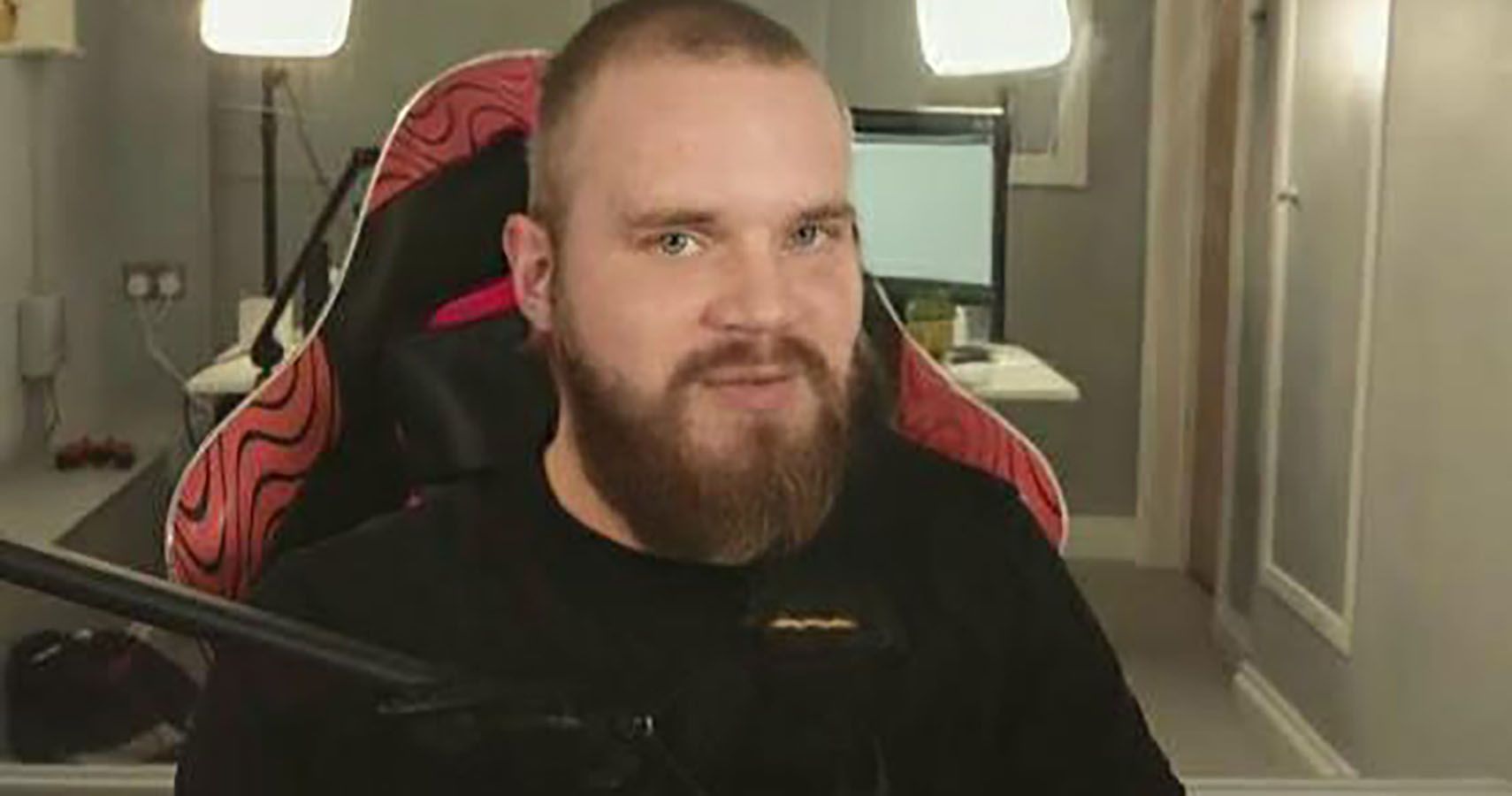 Game News
Stadia
Journey To The Savage Planet
Eric Switzer is the Livestream News Editor for TheGamer as well as the lead for VR and Tech. He has written about comics and film for Bloody Disgusting and VFXwire. He is a graduate of University of Missouri – Columbia and Vancouver Film School. Eric loves board games, fan conventions, new technology, and his sweet sweet kitties Bruce and Babs. Favorite games include Destiny 2, Kingdom Hearts, Super Metroid, and Prey…but mostly Prey. His favorite Pokémon is Umbreon.
Source: Read Full Article