Quick Links
'A Mad Masquerade' Seasonal Quest Walkthrough
'Be Our Guest' Seasonal Quest Walkthrough
How To Get The Eat Pumpkin Cookie Emote And Caged Wisp Furnishing
When things get spooky in the real world, you can bet they get suitably spooky in Final Fantasy 14 too. All Saints' Wake has returned and has brought with it a number of exciting exclusive items to unlock this year, including a new emote, furnishing, and the Wake Doctor gear.
The event will run from today until November 1, 2022 at 7:59 am PDT/14:59 GMT and cannot be completed after this time, so be sure to finish up all seasonal quests and grab those rewards before then. Here's everything you need to know about the event!
'A Mad Masquerade' Seasonal Quest Walkthrough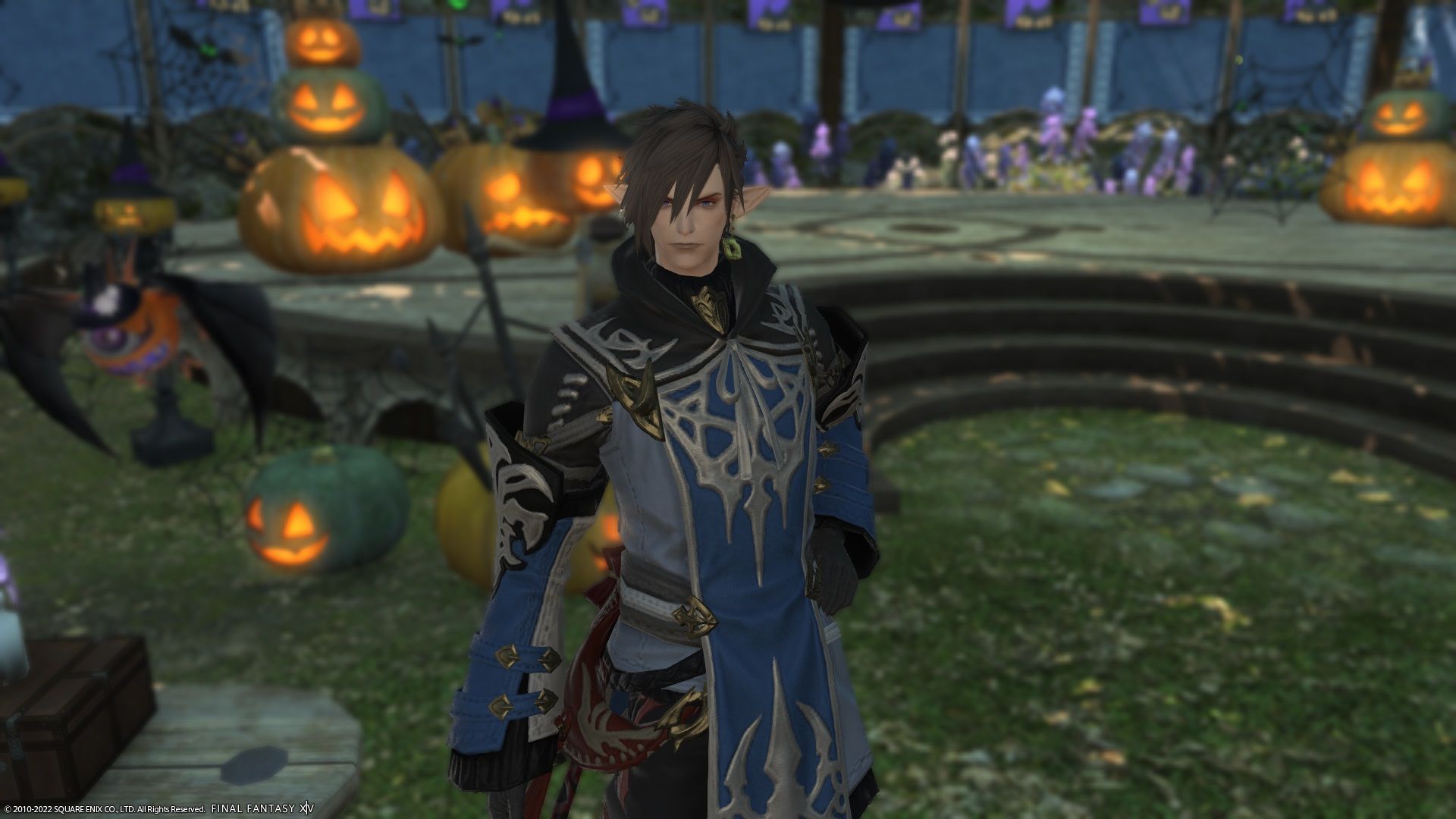 You can start the 'A Mad Masquerade' seasonal quest by speaking to the Adventurers' Guild Investigator in Old Gridania at (X:10.3, Y:9.1). You must be Level 15 or above to accept this quest.
Interact with the Mysterious Concoction at (X:10.4, Y:9.1) and then speak to the Adoring Child at (X:9.1, Y:7.8).
There are four different Mysterious Concoctions you can use, each one transforms you into something different.
Return to the Mysterious Concoction and interact with it again, then speak to the Stout-hearted Husband at (X:11.5, Y:9.1).
Go to (X:12.4, Y:8.9) and interact with the Destination marker. Next, speak to the Wake Doctor at (X:12.5, Y:8.8). After the cutscene, speak with them again.
Go to (X:10.8, Y:9.0) and speak with the Papa Gruff-esque Investigator. Choose your answers to convince him to eat the cookie.
Return to the Adventurers' Guild Investigator at (X:10.2, Y:9.2) to complete the quest and earn the Wake Doctor's Mask, Wake Doctor's White Coat, Wake Doctor's Rubber Gloves, Wake Doctor's Bottoms, and Wake Doctor's Shoes. You'll also unlock the 'Many Faces' achievement.
You can choose to repeat this seasonal quest if you wish to at the nearby NPC, though you will not get the rewards again.
'Be Our Guest' Seasonal Quest Walkthrough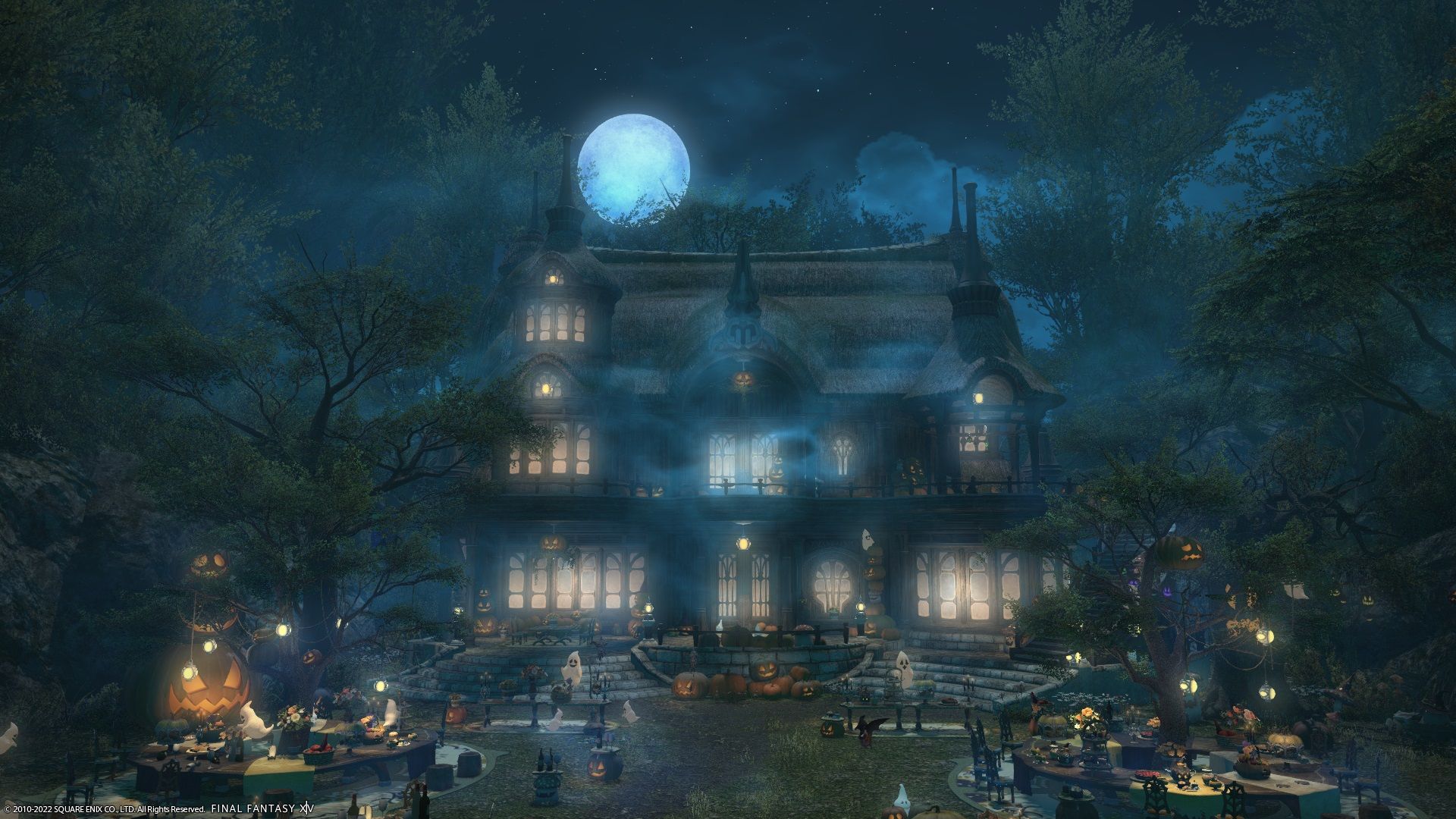 Once you've completed the first seasonal quest, 'Be Our Guest' will become available. You can start it by speaking with the Wake Doctor at (X:10.2, Y:9.2).
Afterward, speak to the Unusual Usher at (X:1-0.1, Y:9.2) to transport you to a spooky new area called Sneaky Hollow. Speak to the Pumpkin-headed Apparation at (X:6.2, Y:6.5) to complete this quest.
This area is a great place to hang out with your friends and get some gpose shots in. If you speak to the Imp NPCs, they will transform you into some of your favorite FF14 characters.
And that's not all! There's a whole other area to play around it and take screenshots, just speak to the Genial Guiser at (X:7.2, Y:7.0) to enter the Haunted Manor. You can speak to the Unusual Usher inside to exit back to Sneaky Hollow once done.
How To Get The Eat Pumpkin Cookie Emote And Caged Wisp Furnishing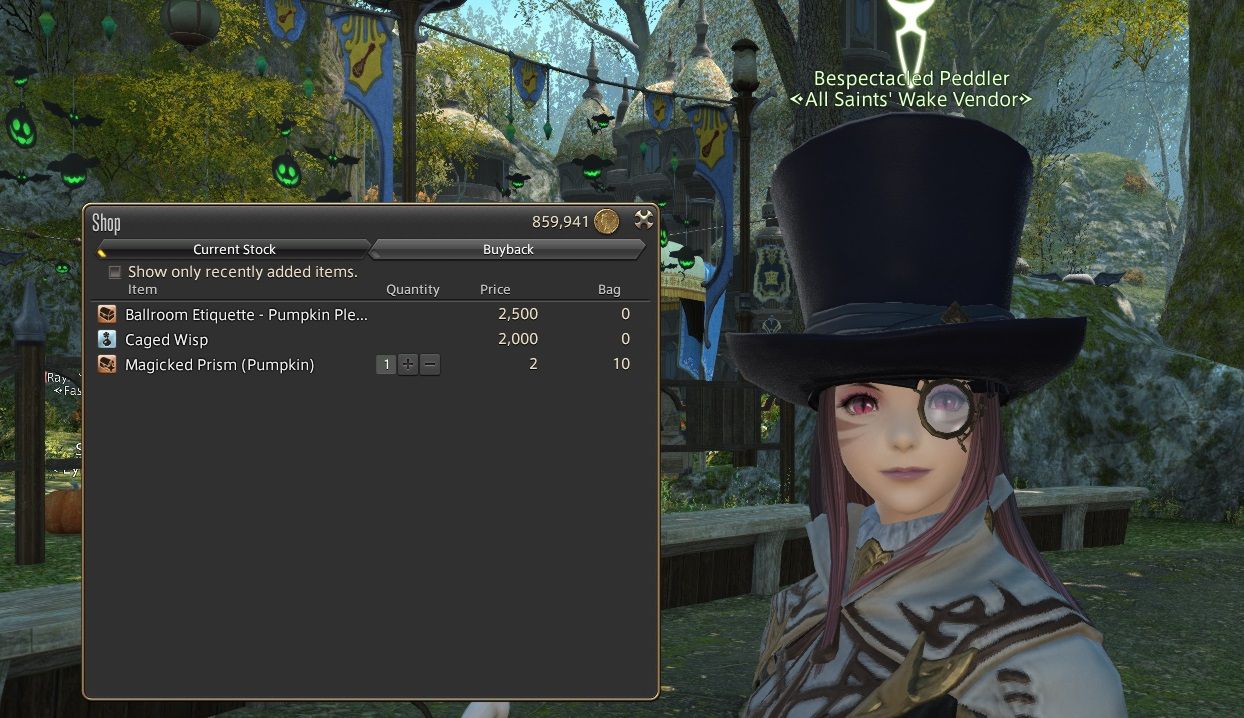 Speak to the Bespectacled Peddler at (X:10.2, Y:9.0) in Old Gridania to access the All Saints' Wake vendor store. Unlike some seasonal events, you don't have to complete the quests to access the store items.
| Item | Price |
| --- | --- |
| Ballroom Etiquette – Pumpkin Pleasures (Eat Pumpkin Emote) | 2,500 gil |
| Caged Wisp (Furnishing) | 2,000 gil |
| Magicked Prism (Pumpkin) (Consumable) | 1 gil |
Source: Read Full Article