It's that time of year when things are getting festive and people come together to celebrate the holidays. It's not just the real world either, as Warriors of Light all over Eorzea are making merry in Final Fantasy 14 too. I recently attended the Starlight Soirée at Gallery Figaro on Balmung to enjoy the fun of an after-hours party in the museum.
The dress code was formal attire for the evening, though regrettably, my NA alt character didn't have the budget to buy something fancy. Fortunately for me, a friend of mine gave me the Cinderella treatment and kitted me out in a gorgeous outfit for the occasion, which saved me from having to wear a Rainbow Bustle.
Gallery Figaro is a museum and curiosity cabinet that is part of the Eorzean Museum Network, and for this special event, the halls were decked with Starlight Celebration decorations to make the evening even merrier, including a gorgeous tree in the lobby.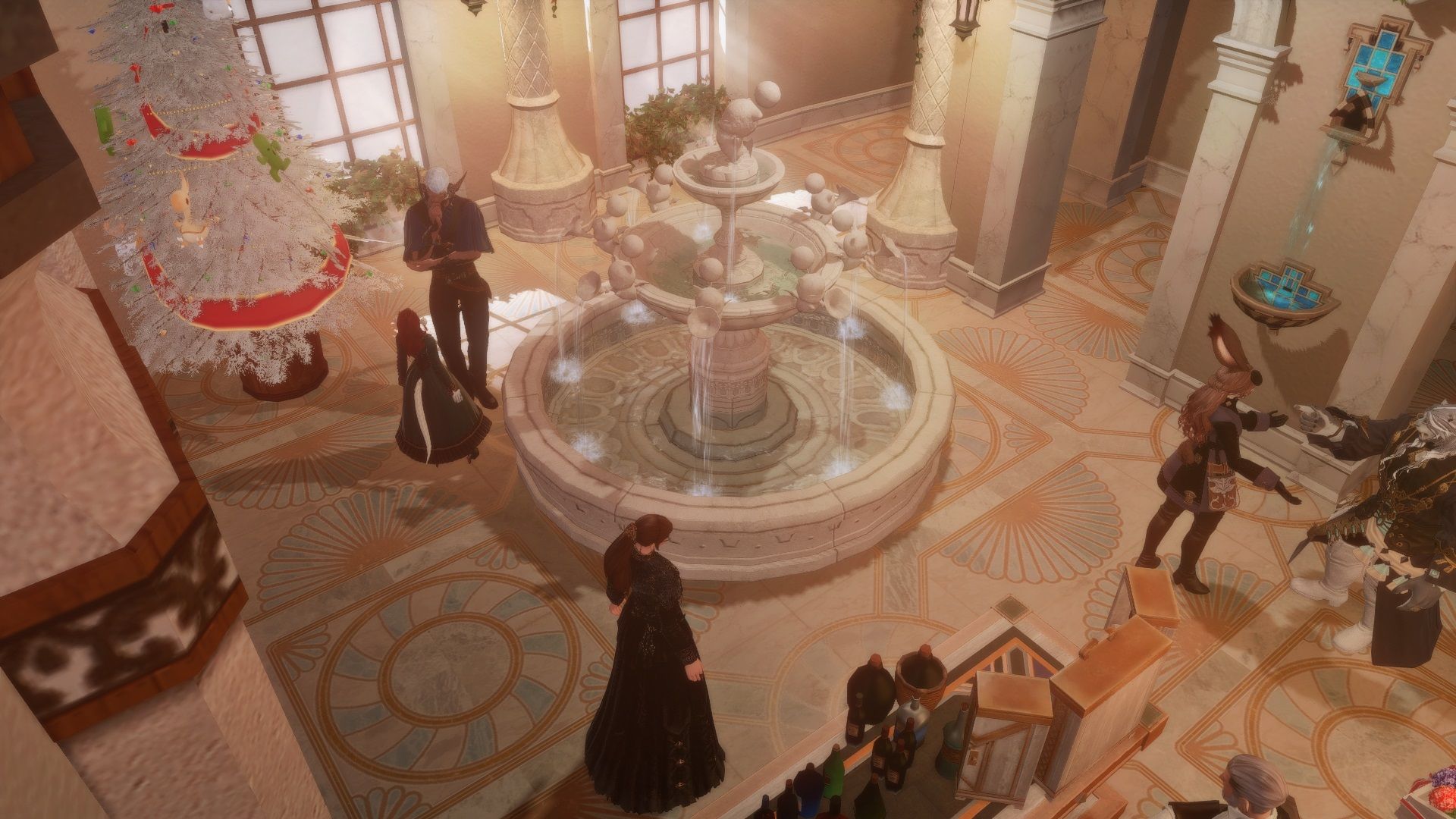 It was great to see such a huge turnout for the event and watch everyone all glammed up and having fun together. Food was laid out on tables, people gathered to chat or admire the art on display, and it truly felt like a bustling party that you'd experience in the real world.
This was my first visit to Gallery Figaro, so when I wasn't mingling with others at the soirée, I was checking out all that the venue had to offer. From the moment you step inside, it's all too easy to marvel at the stunningly designed lobby with its carved fountain and gift shop. Downstairs in the basement, where most of the party was happening, is a whole exhibit dedicated to Eorzean lore, with large stuffed monsters taking pride of place in the center of the room while other artifacts and art pieces line the walls.
There's more to enjoy in additional rooms, such as the beautiful Cafe Figaro where players can relax and order some afternoon tea amidst the trickling water and kush foliage of the conservatory scene. Of course, would it really be part of the Eorzean Museum Network without something fishy? There's an exhibit room called A History of our Waters, a little mini aquarium that features tanks, stuffed fish, and artwork of all things aquatic.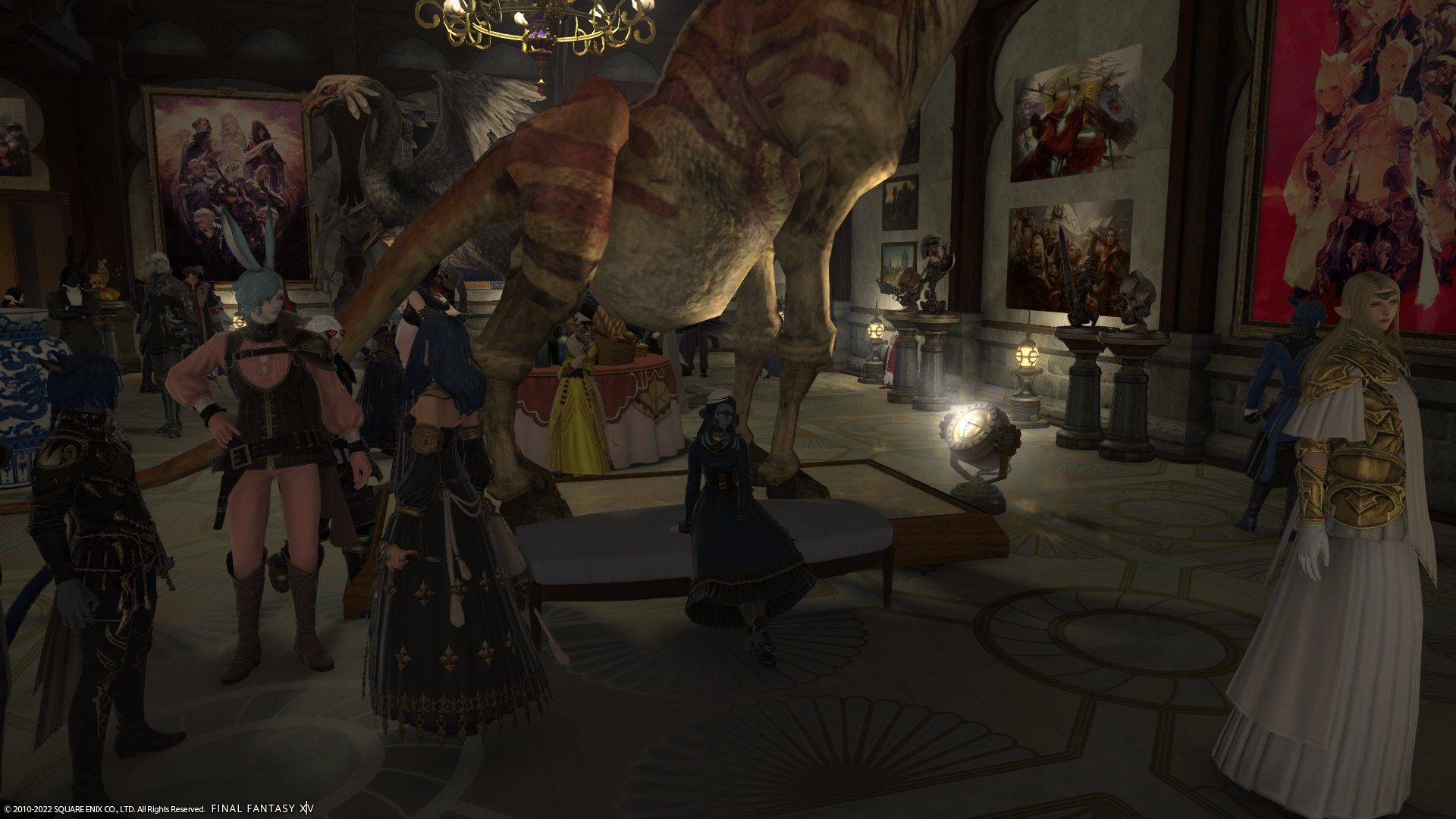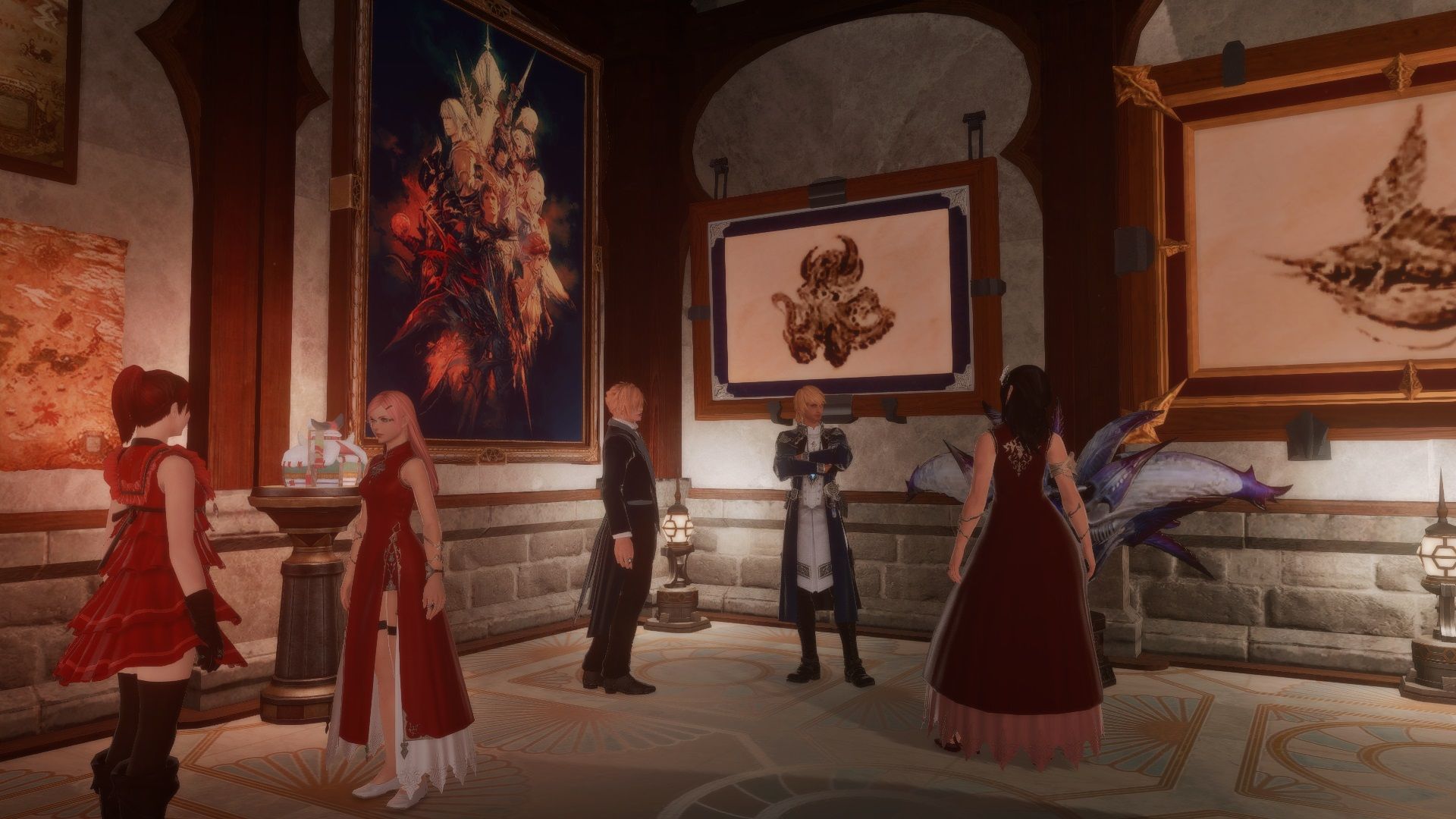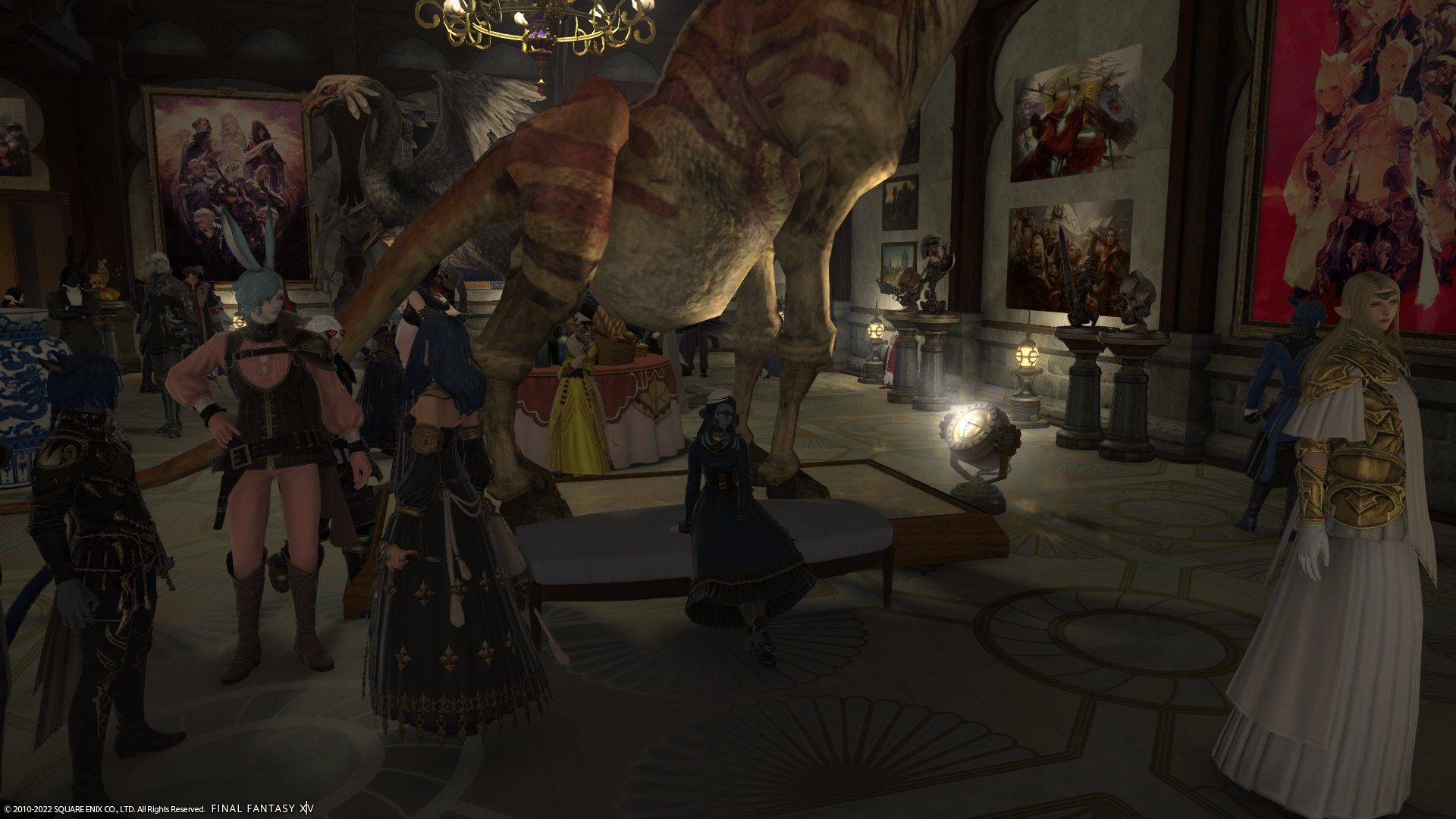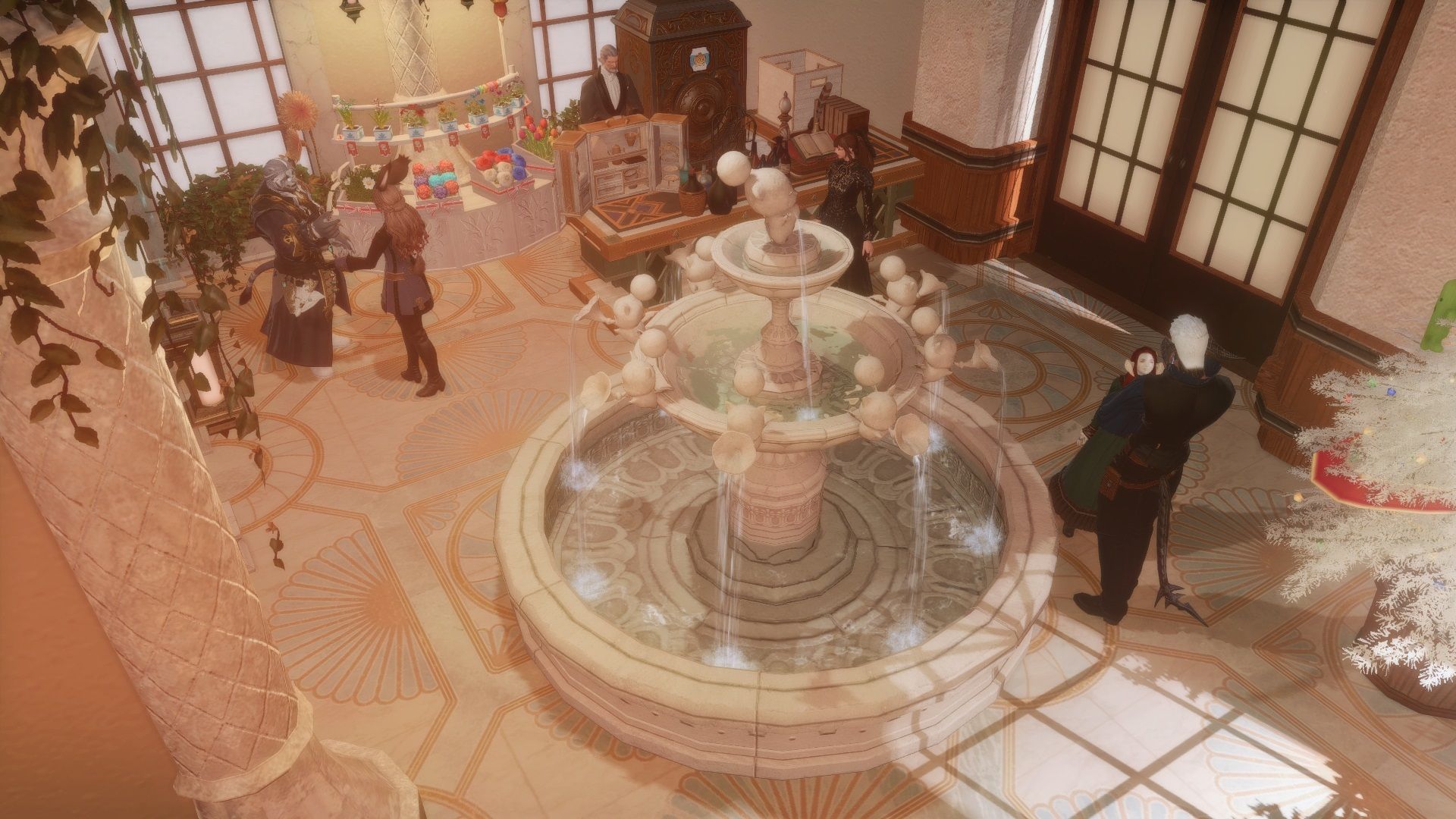 The Far Eastern Exhibition features curiosities, scenery, and furnishings to suit the theme, while the Portrait Gallery is lined with artwork of all your favourite characters. There's also a Conservation Lab with desks stacked high of papers for the gallery to sort through and new artifacts to sort. Last but not least, you can visit the fabled haunted toilets, if you dare.
If you want to visit Gallery Figaro, you can find it in Plot 31, Ward 1 in Empyreum, on Balmung, Crystal. The gallery updates its exhibits regularly, so make sure you visit often to check out the new items.
Screenshots by Ahro'zi.
Source: Read Full Article