Quick Links
Chapter 1 Awake At Last – Battle
Chapter 1 Awake At Last – Exploration Phase
Chapter 2 Queen Lumera – Battle
Chapter 2 Queen Lumera – Exploration Phase
Fire Emblem Engage is far from being an easy game. While it has a number of pretty player-friendly mechanics, it is a game that can be quite brutal on anything but the lowest difficulty setting. One mistake could lead to a dead unit, and if you are playing in the classic mode, that means they are dead permanently.
However, the first two chapters of the game exist to ease you into the system mechanics. So, while this is a game that can be quite challenging, there is only really one battle that could potentially give you any real problems here.
Prologue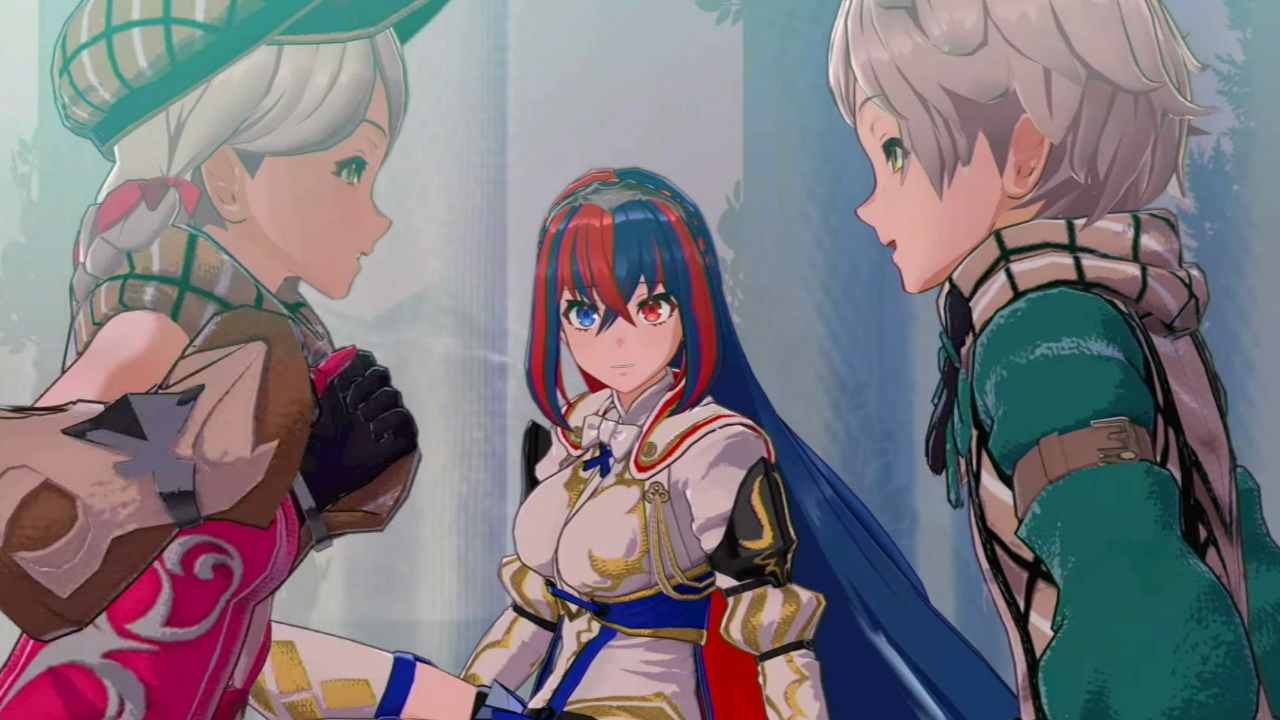 Fire Emblem Engage starts with a one-on-one dual with a mysterious demonic foe. This fight is impossible to lose and exists solely to set the storyline up, as well as introduce you to the Engage mechanic. After a brief cutscene you will be introduced to your first three party members: Vander, Clanne, and Framme. Vander is your rangy tank, Framme is your healer, and Clanne is your mage. However, for the first battle, you, will be pairing up with Vander exclusively…
Chapter 1 Awake At Last – Battle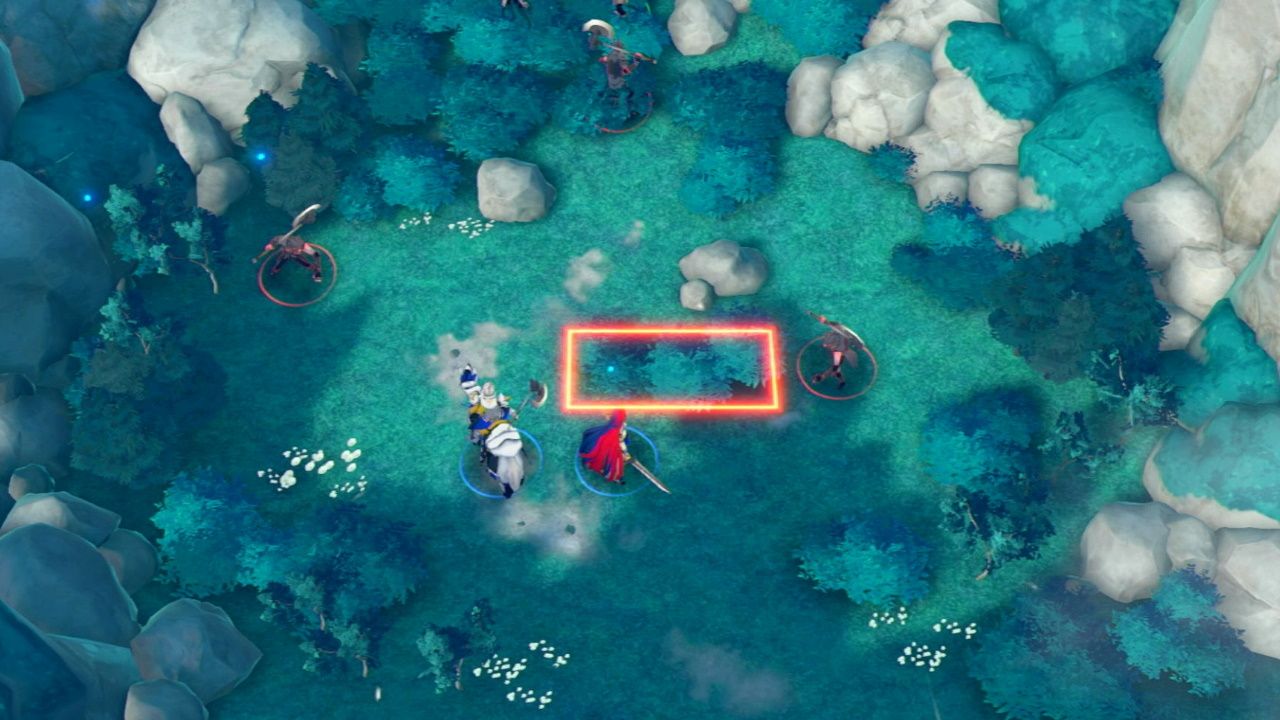 Enemies

3x Barbarians

3x Barbarians

Deployment

N/A

Guests

N/A

Victory Conditions

Defeat all enemies

Treasures

None

Difficulty

★☆☆☆☆☆☆☆☆☆ (1/10)
This fight is essentially just a tutorial, so we're going to keep this brief. You don't need to worry about weapon dynamics, as all of the enemies are axe-wielding berserkers; so, none of them are able to Break either Alear or Vander. Your only concern is the positioning of your units. Some bushes are conveniently placed around the battlefield to help you fight against the enemy troops. So, use the bushes as cover to give Alear an advantage, and then circle Vander over to attack their backs and finish them off.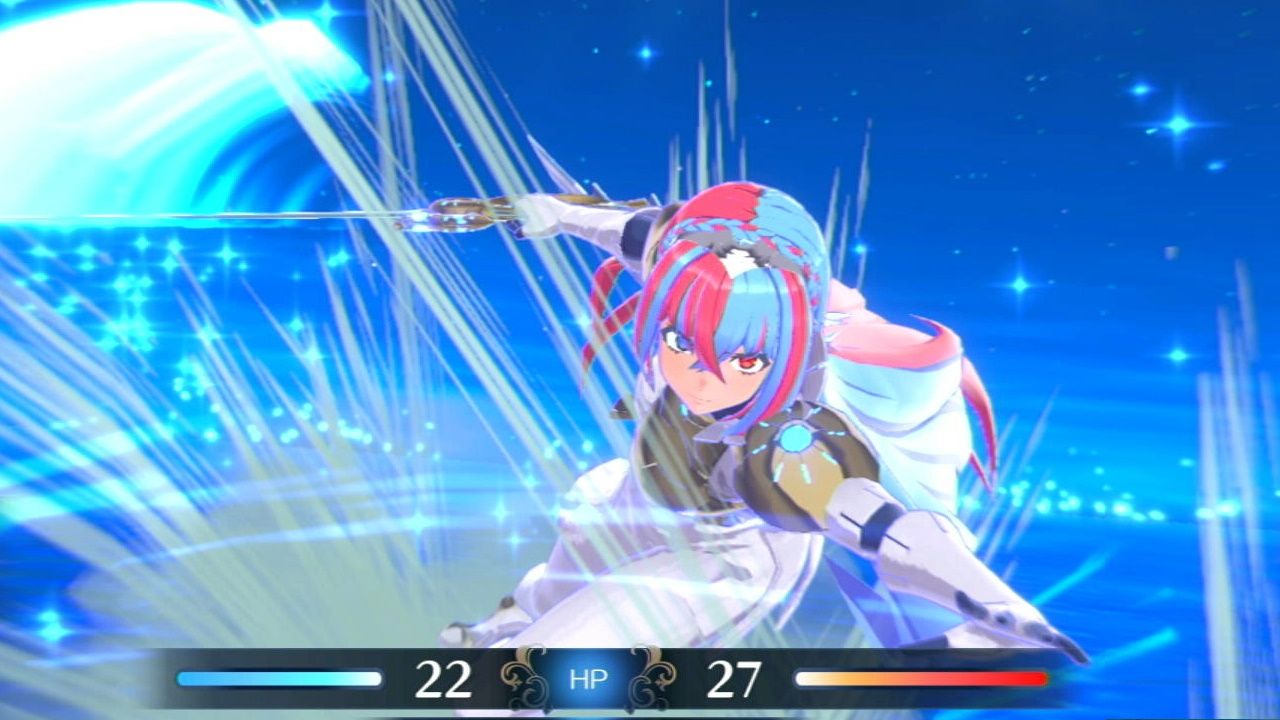 While you are systematically taking out troops, the other enemy soldiers will be attacking Clanne and Framme. Don't worry, they will be able to survive for multiple rounds. Once you are down to two troops, split up your squad and send Vander to help assist the twins. Once all the enemies are dead, Clanne and Framme will be able to escape, and you will be confronted by another set of three Berserkers. You will now be able to "Engage" and kill all three of them in short order (with a little support from Vander, of course). And that is all there is to this encounter. Easy peasy lemon squeezy!
Chapter 1 Awake At Last – Exploration Phase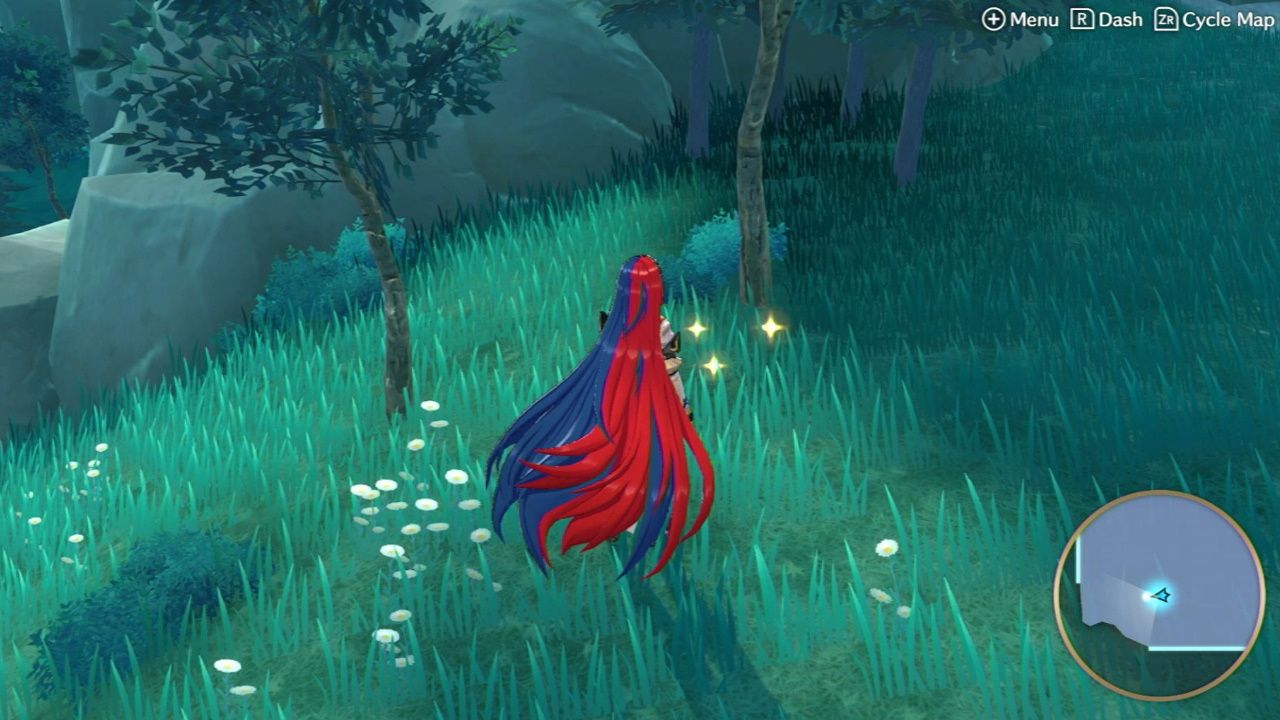 Now you will have the ability to talk to your teammates and scour the battlefield for goodies. In the bottom left corner of the map, you will find some nuts under a tree. Just look for the sparkles on the ground. And… that's it. Nuts is all you get. Talk to everyone and then interact with the glowy thing the center of the map to move on.
Every discoverable item will be shown on the map as a dull, yellow spot.
Chapter 2 Queen Lumera – Battle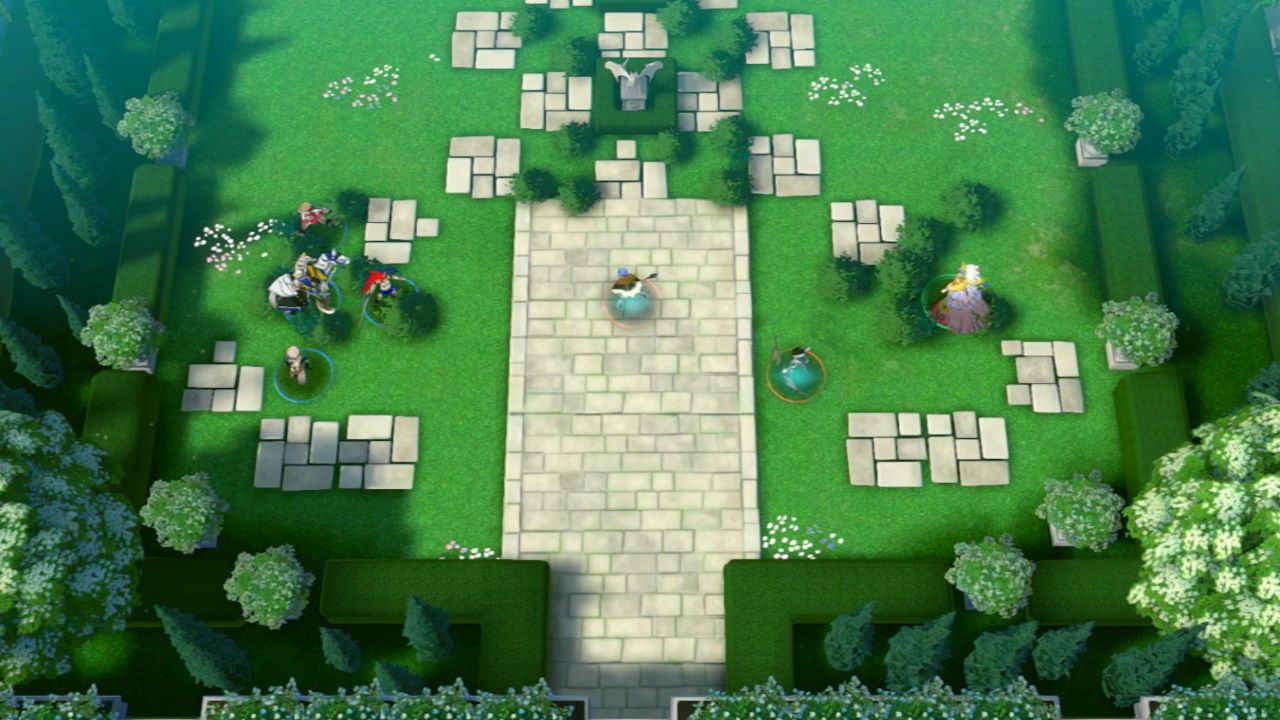 Enemies

1x Axe Fighter, 1x Archer, and 1x Lumera

1x Axe Fighter, 1x Archer, 1x Lance Fighter, 2x Cavaliers, and 1x Lumera (with Sigurd)

Deployment

N/A

Guests

N/A

Victory Conditions

Defeat Lumera

Treasures

None

Difficulty

★★☆☆☆☆☆☆☆☆ (2/10)
The first part of this battle gives you a huge advantage. You can tackle this encounter in, essentially, any order. Just smack the Axe Fighter with Alear to Break him. Then charge the archer with Vander. Now, use Clanne to kill one of the enemy troops (we had him kill the archer so that Framme could get a hit in on the axe-wielder). Next round, finish off the remaining soldier, and then swarm Lumera. This battle should be over in two rounds.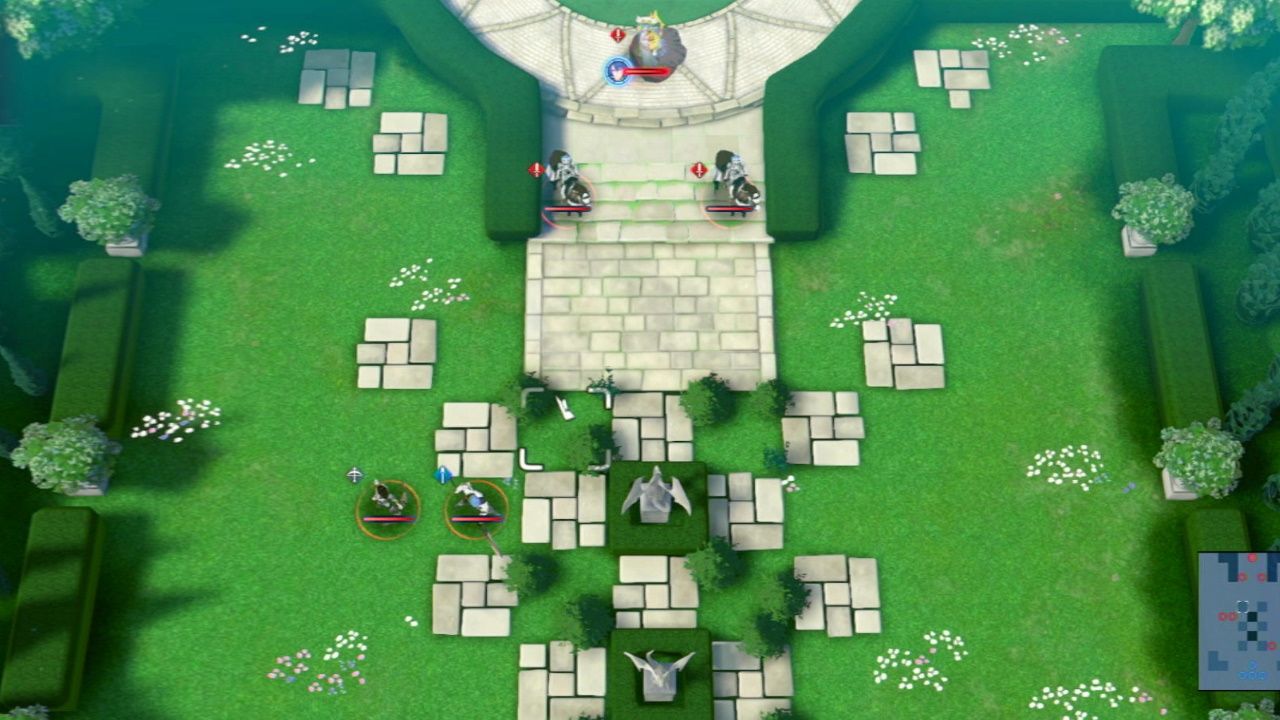 During the second phase of the battle you will, for the first time, be outnumbered. This is kinda-sorta your first real fight. Start by charging the Axe Fighter with Alear. Land on the Emblem Energy Pool and Break them with a regular attack. Finish the Axe Fighter off with Clanne. Now, send Vander up the left side with Framme. Make sure to pay close attention to Lumera's range, as she can move across a pretty ginormous section of the battlefield.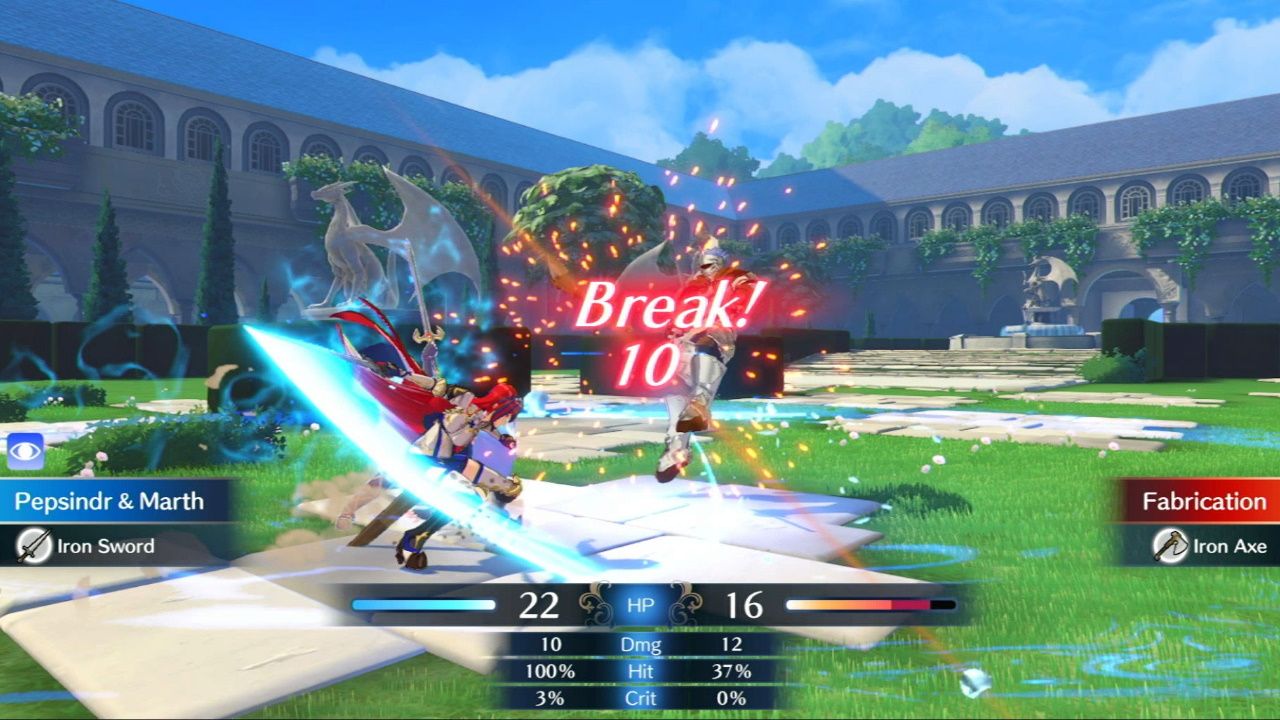 Now, once you have entered into the second round, Lumera will be on you. She will rush down the left side, gunning to meet Vander. Move all of your troops up to meet her, you won't be able to get you units close enough this round, so you should soften-up her troops. Vander should be able to reach the Archer and take them out with a single swipe.
All your units are equipped with Vulneraries. So, if you catch a stray critical, don't be afraid to use one. They aren't expensive to replace, and Framme can only heal one character at a time. Don't be stingy with your Vulneraries!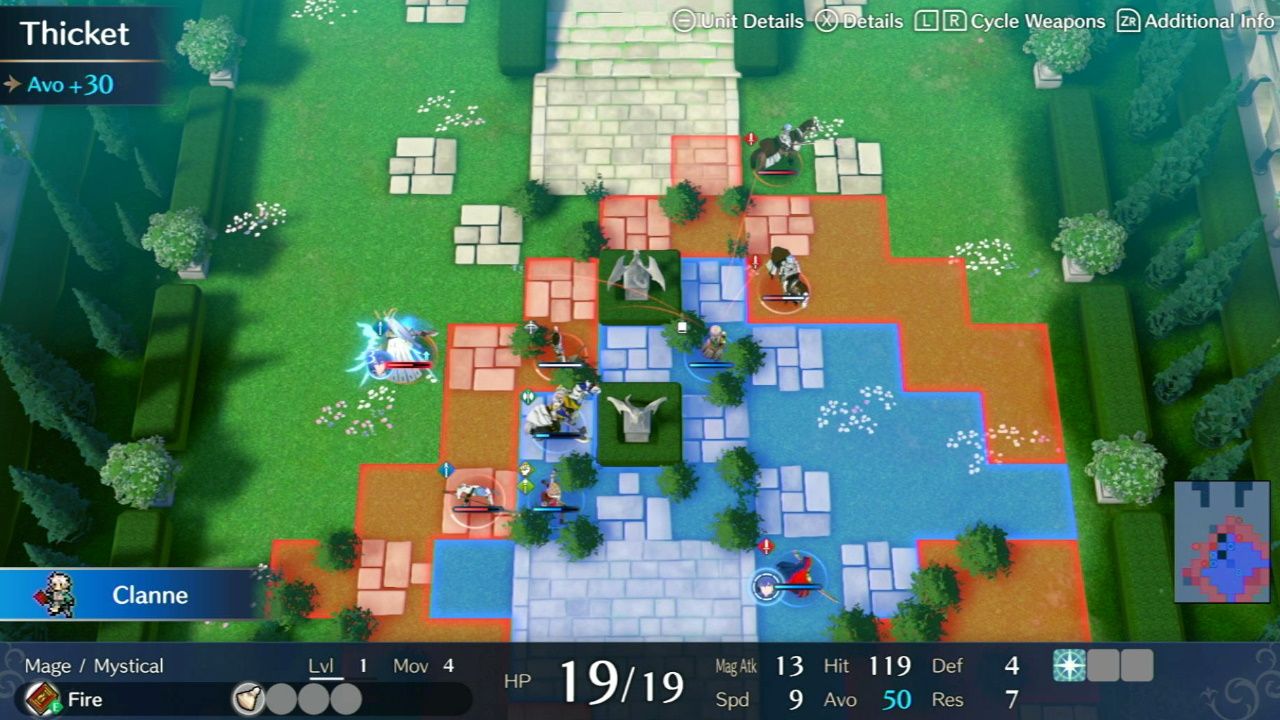 Try to heal everyone up (Clanne is the most vulnerable, so focus on keeping him healthy). Keep Clanne and Framme in the bushes that are positioned at the center of the stage. Use Alear's Engage ability to greatly enhance his evasiveness, and take out the spear-user on the left side. He is tougher than the twins, and when fused with Marth he is extremely hard to hit, so it isn't as important that they be in the bushes.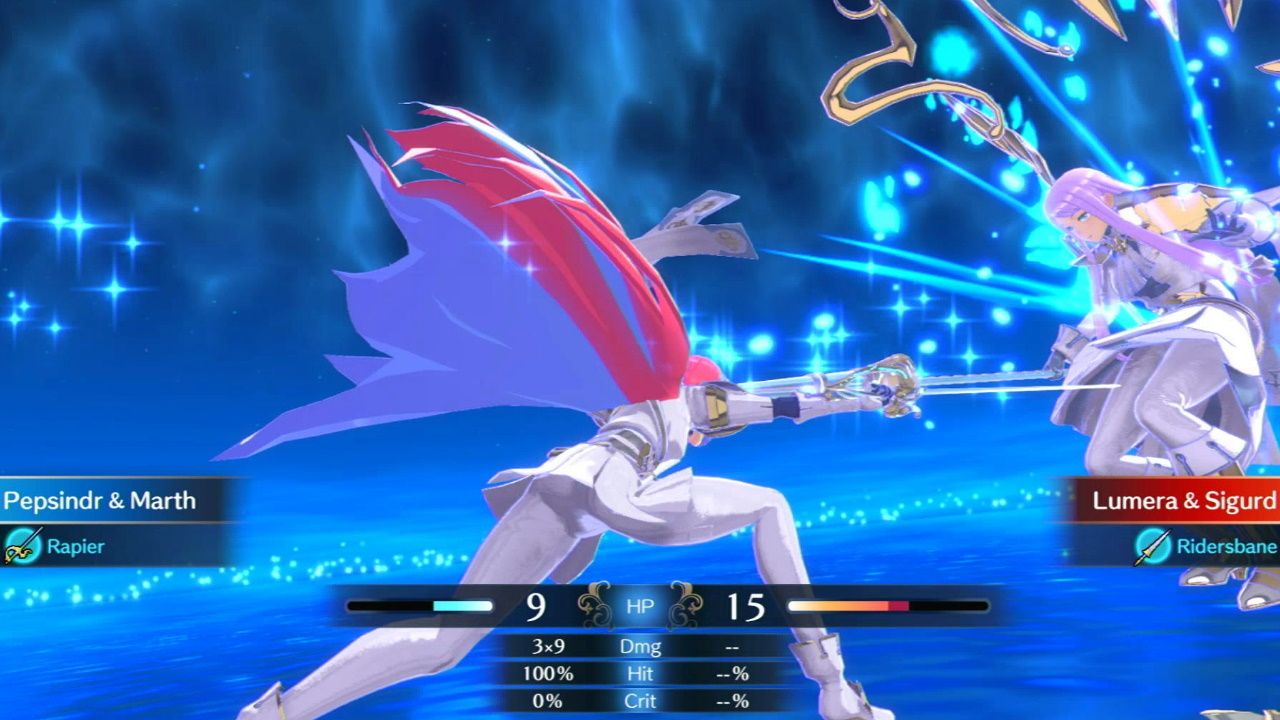 Now you should only have to deal with an attack or two from Lumera's remaining units, as well as Lumera herself. Lumera hits hard, but the rest will likely miss. Once it is your turn again, just hit Lumera with Vander, and use Alear's Lodestar Rush to kill her. If she survives the rush, Clanne will be able to finish her off.
Alternatively, if your troops are in good enough shape, you can spend this round taking out what remains of Lumera's squad and get a few extra experience points. Make sure to save before you try this, as you don't want to repeat this battle if things go south.
Chapter 2 Queen Lumera – Exploration Phase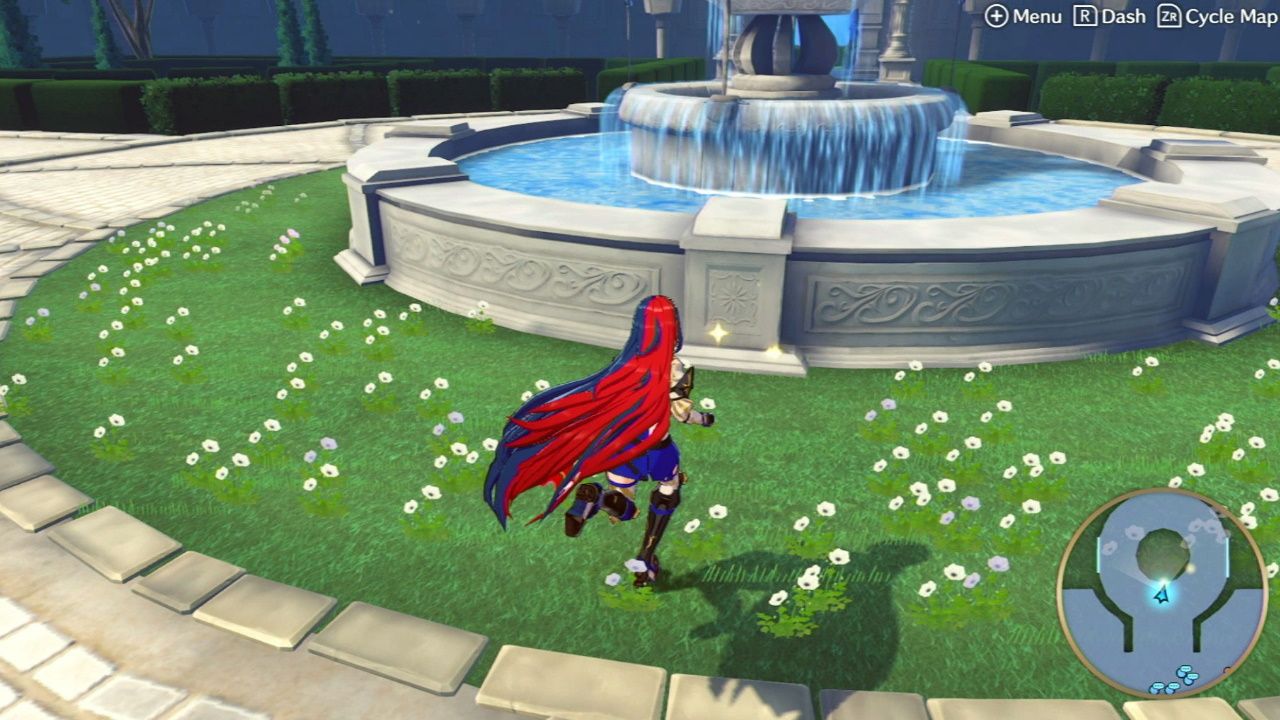 Once you have finished off Lumera, it is time to explore again. You will be rewarded with a new sword named Liberation. This is sword is pretty nifty, as it will help you build your Engage Meter. Now, go and collect the materials. You will find berries along the left side of the garden. Now, climb the stairs, and you will find more berries in front of the fountain, there are also 20 iron ingots on the right side of the fountain. Once you have all the materials, talk to everyone. Once you are done socializing, interact with the glowing pillar in the center of the stage in order to progress to the next chapter.
If you are curious about all the cats hanging around the garden, you will be able to adopt them a little later in the game. However, there is nothing you can do with them at this point in the game (except marvel at them).
Source: Read Full Article