Fortnite chapter four kicked off at the end of 2022, bringing a number of new crossovers along with it. Revealed during its launch trailer was a collaboration with The Witcher as a Fortnite version of Geralt of Rivia could be seen competing in the game's battle royale. However, it isn't until now that the iconic character has been officially available to unlock.
Fortnite's Geralt skin is now officially available, and the best news of all is you don't need V-Bucks to get your hands on it. It's also not as simple as progressing through the battle pass to unlock the skin as was the case with Doom Slayer. While you will need the battle pass to unlock Geralt, you will need to complete some specific new quests to get his outfit.
The first page of Geralt's battle pass quests is available to complete right now, while the second page will unlock in three weeks on February 28. If you don't necessarily want to look like Geralt in-game, but you would like some Witcher-themed items, other cosmetics like a pickaxe and a Witcher track to play in your Fortnite lobby can be unlocked through the School of Llama from now until March 11, 2023.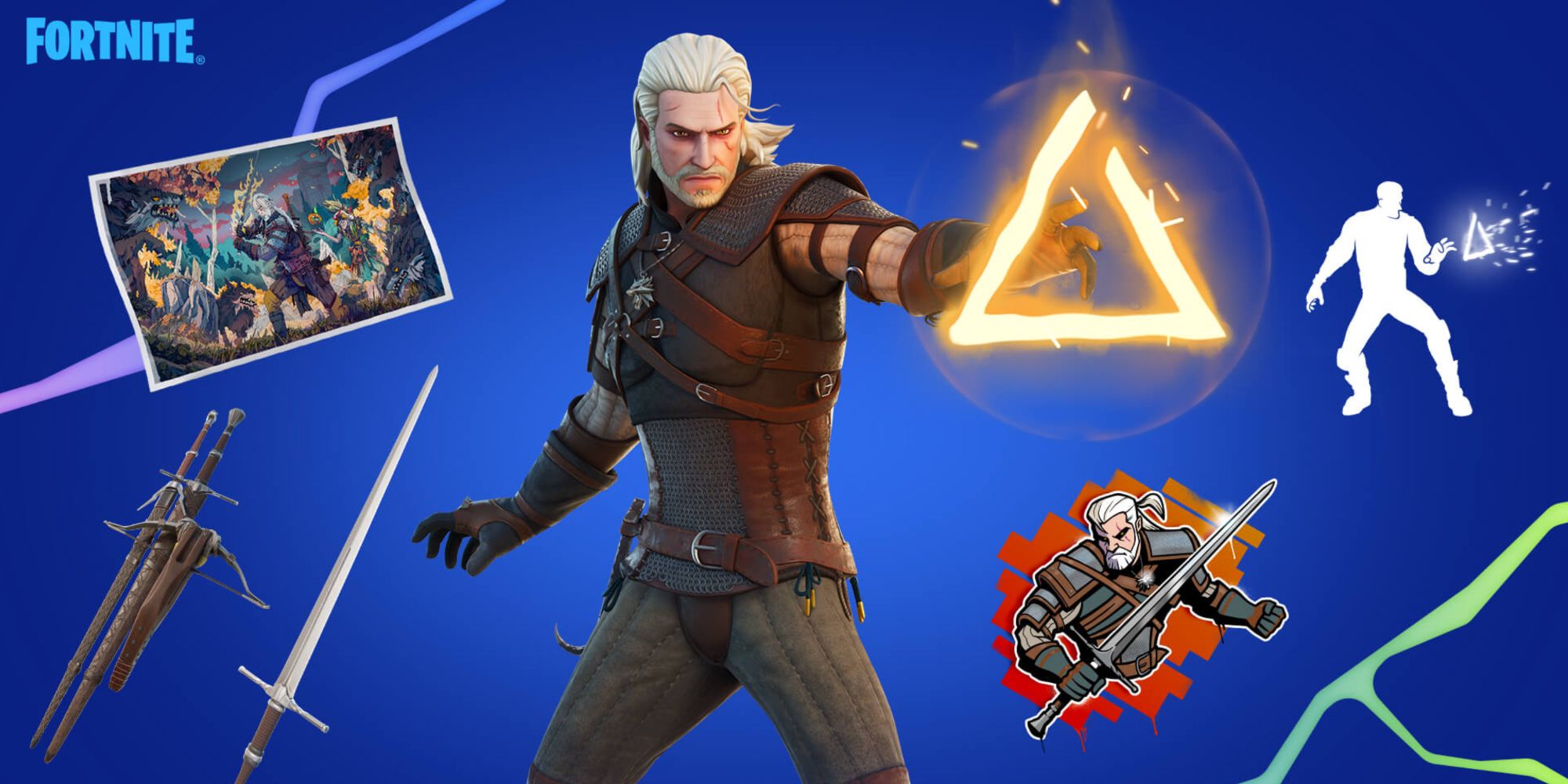 Fortnite's School of Llama is a pretty unique way to unlock items, and best of all, it doesn't require a battle pass purchase to use it. There will be four paths to follow which will be added over the course of the next few weeks. Each path will throw up different challenges to complete in-game and also send you to islands made using Fortnite Creative.
While Fortnite is never short of a crossover or three, they have been added to the game thick and fast lately. A second Dragon Ball collaboration landed last week, and an official Junji Ito Maniac map was added to Fortnite Creative a few days later. Talk of the BR game getting a first-person mode has also started to ramp up after dataminers discovered more evidence it is in the works.
Source: Read Full Article