Season 5 is coming to an end and XP coins are now more wanted than ever.
With this Fortnite season ending soon, players that haven't reached level 100 yet have started grinding for levels so they can get all their crossover skins. Thankfully, there are XP coins in the game to help out and provide a little boost.
Although it may seem like they're not worth it since they won't automatically level you up, they can be a really big help to those that have been struggling with doing so.
Here is where you can find all XP coins according to their rarity:
Uncommon XP Coins
Uncommon XP coins will award the player with 5,000XP. These are the most common coins. You will be able to find 4 of them this week, getting you a total of 20,000XP, this is actually more than a Legendary coin will give you.
Here is where you can find this week's green coins:
• In Sweaty Sands, on the beach, below the green lifeguard hut.
• On a hill, with two small trees and a pile of rocks, southeast of Holly Hedges.
• Behind the gas station, between Slurpy Swamp and Weeping Woods.
• On a hill with purple flowers, west of Retail Row.
Rare XP Coins
Rare XP coins give the player 6,500XP. There are 3 of these coins, giving players a total of 19,500XP. Here is where you can find this week's blue coins.
• In the water, on a small beach, West of Steamy Stacks.
• In the sea, near a small beach, southeast of Retail Row and northeast of Catty Corner.
• In the water, south of Slurpy Swamp, northwest of Flushed Building (previously Flush Factory).
Epic XP Coins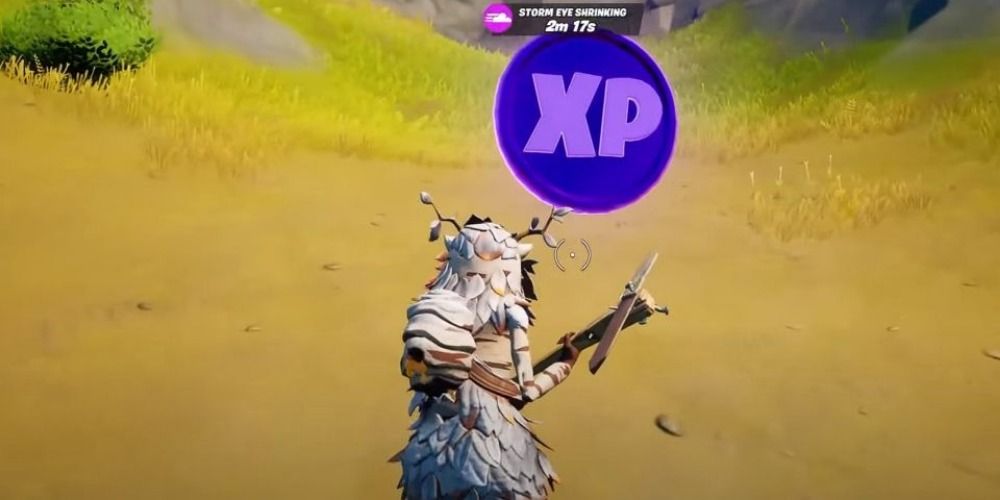 Collect these coins for a 10,300 total XP reward. There are two of these, they will award you with a total of 20,600 XP. However, don't forget to build around the coin before you touch it and it breaks into smaller coins. This way they won't scatter around and you won't waste time chasing while being out in the wild unprotected and easy to snipe.
Here is where you can find this week's purple coins.
• Down a hill, between two large trees, north of Pleasant Park.
• On the mountain, southwest of Dirty Docks, between a couple of medium-sized trees.
Legendary XP Coin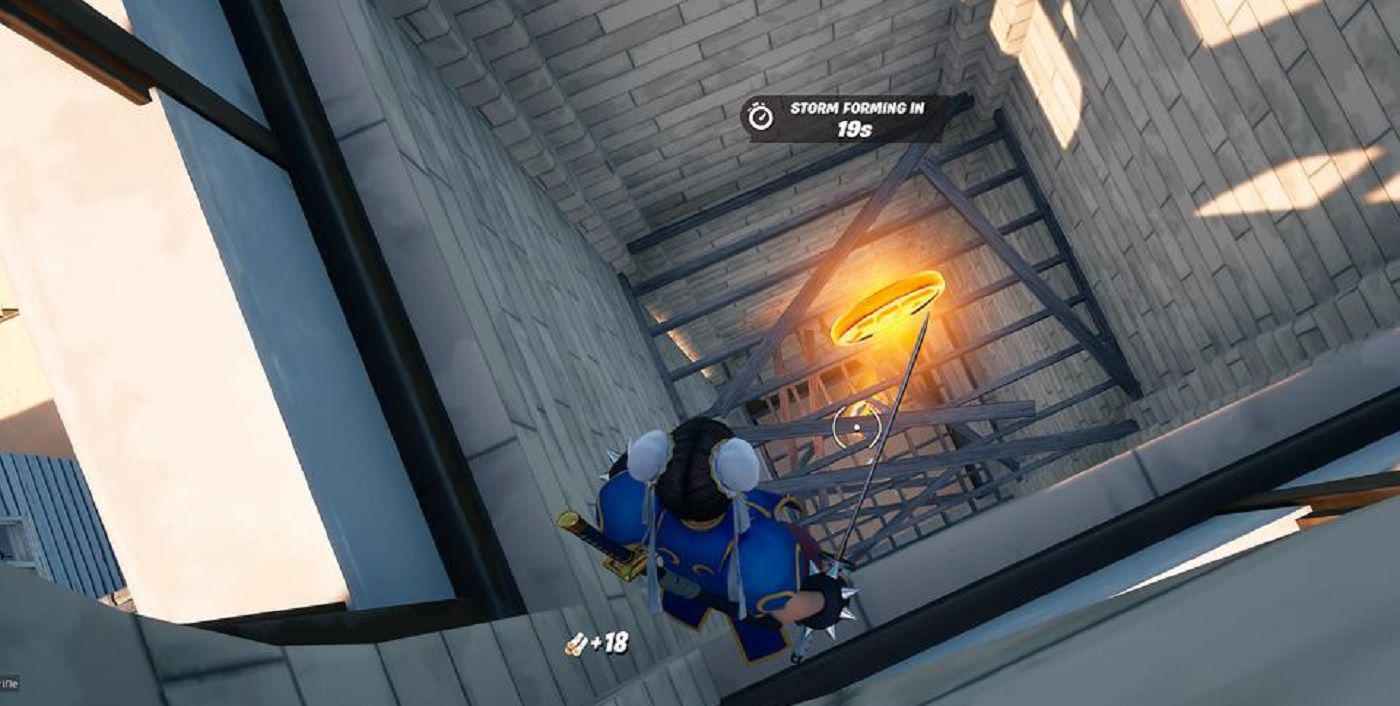 Make sure to pick up this week's Gold XP coin for 15,000 easy XP. Though these are the rarest type of coins, they will give you an easy and quick 15,000XP boost.
Here is where you can find it.
• In Salty Towers, in the clock tower.
To get this coin, it's easier to land on top of the clock tower, since it doesn't have a stairwell like Craggy Cliffs' clock tower.
Here is a picture that might help you if you're still having trouble finding all the coins. Try to make an optimal route so you can get them and be as efficient as possible while doing so. Perhaps, you can even complete some of the other weekly challenges along the way.
You can also make this easier by collecting them in a Team Rumble LTM game. This way if someone guns you down, you will just respawn and continue on.
NEXT: Fortnite: How To Earn V-Bucks Daily With Save The World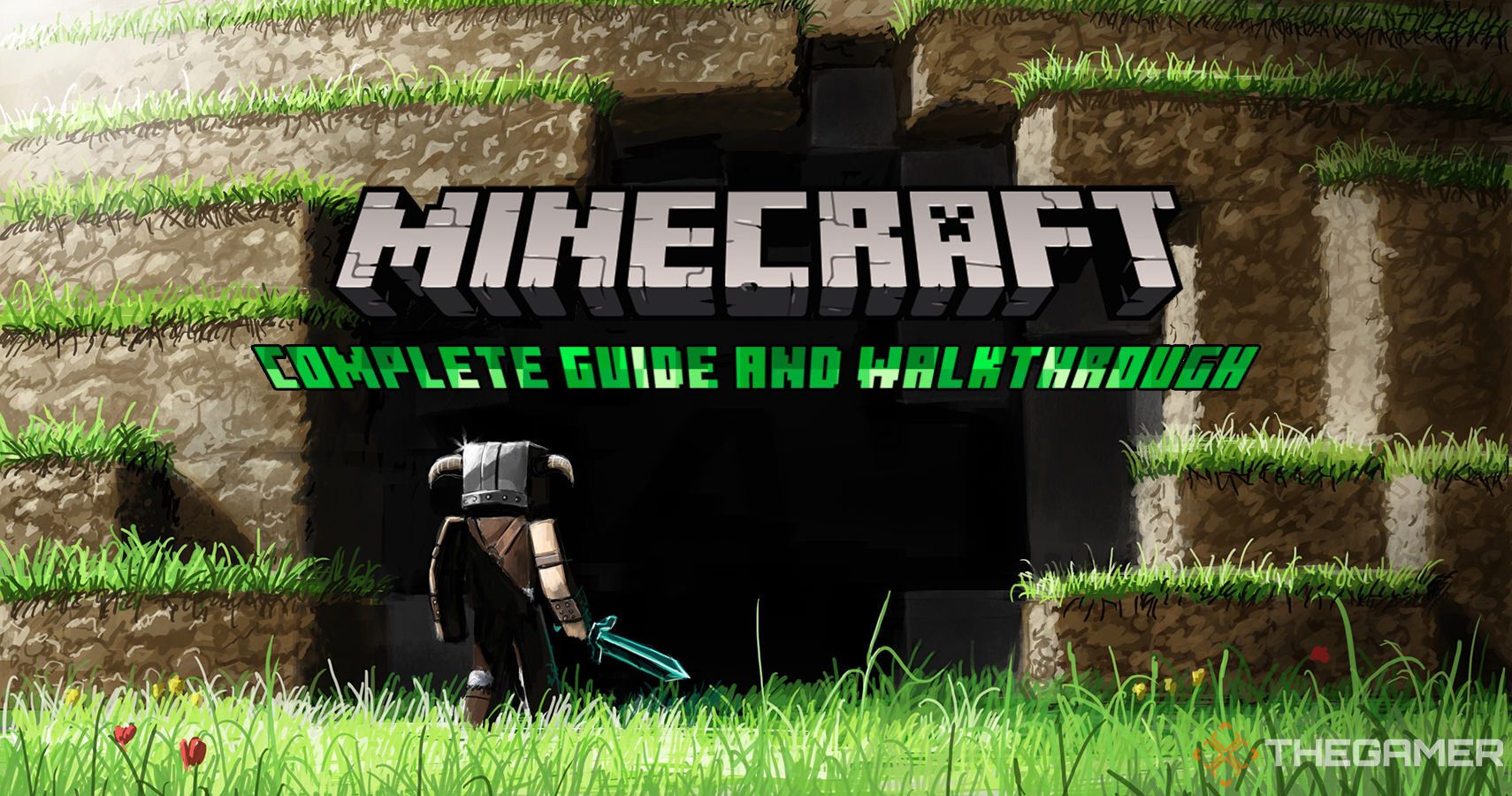 Ashely Claudino is a translator, writer, and above-all someone with a lot of love for video games. She has a Translation degree, which she obtained at the University of Lisbon in 2020. During her internship at the National Museum of Natural History and Science, she worked as a translator and editor. Now, Ashely translates indies for fun and writes about video games.
Source: Read Full Article