The catalyst class is essentially the magic users of the Genshin Impact world. Catalysts can attack from afar using element fueled normal attacks perfect for dealing with enemies without getting too close. Some of the most notable catalysts are Klee, Barbara, and Mona.  Each character in the class has a different way to attack or support.
Klee is a great DPS whereas Barbara is one of the few dedicated healers in the game. Luckily, Mihoyo has released several catalyst weapons that complement their various characters perfectly to help players make an effective team.
Best Catalysts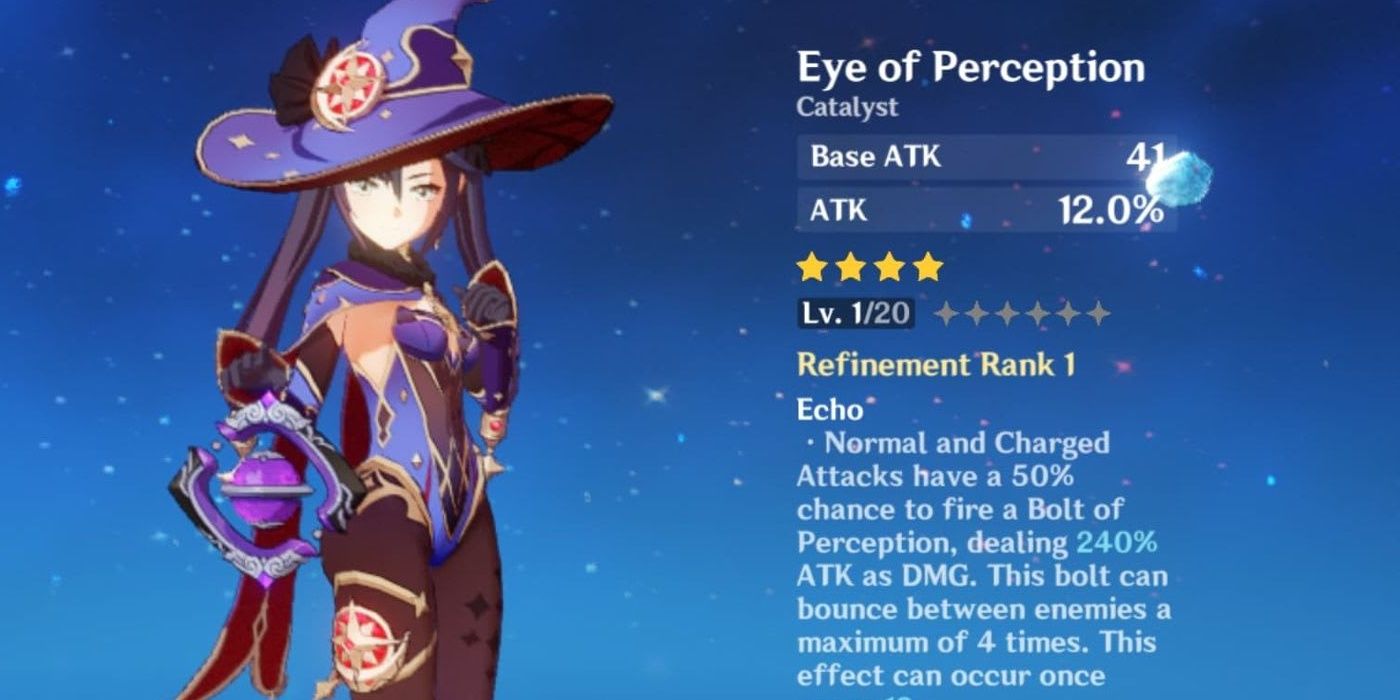 Favonius Codex
The Favonis Codex is a four-star gatcha pull perfect for elemental attacks.
Base Attack: 42
Secondary Effect: 10% Energy Recharge
The Windfall ability gives critical hits a 60 to 100% chance of generating extra elemental particles. This regenerates six energy and can only occur every twelve to six seconds.
Royal Grimoire
The Royal Grimoire can be purchased from Paimon's Bargains for 24 Masterless Starglitter.
Base Attack: 44
Secondary Effect: Attack Plus 6%
This Grimoire has the Focus ability which increase the characters crit chance between 8 to 16% each time they land a hit. This effect can stack up to five times and resets when the character lands a critical hit.
Sacrificial Fragments
Sacrificial Fragments is a gatcha pull that concentrates on elemental mastery.
Base Attack: 41
Secondary Effect: Elemental Mastery Plus 48
The catalyst has the Composed effect that gives the characters CD a 40 to 80% chance of resetting every 30 to 16 seconds.
The Widsith
This is a gatcha four-star made with Barbara in mind.
Base Attack: 42
Secondary Effect: Plus 12% Crit Damage
The weapon has the Debut ability which has the ability to play music for 10 second intervals. This can occur every thirty seconeds and increases attack by 100% during its reactive phase. During the Aria phase elemental damage increases between 48 to 98%. Finally, the Interlude phase increases elemental mastery between 240 to 480 mastery.
Wine and Song
Wine and Song is currently a catalyst that is waiting to be released in the game, but it's noted as being one of the best four-stars for Mona.
Base Attack: 42
Secondary Effect: 10% Energy Recharge
It's ability Wind in the Square only works with characters that are based in Mondstadt. These characters gain between 8 to 16% attack and get a 3 to 5% speed increase.
Related:
Eye of Perception
This is a highly sought after four-star gatcha item, that has an incredible attached skill.
Base Attack: 41
Secondary Effect: Attack Plus 12%
The Echo effect gives attacks a 50% chance of creating a bolt of perception that deals between 240 and 360% damage The bolt has the ability to jump back and fourth between enemies a total of four times, with a possibility of occurring every eight to four seconds.
Frostbearer
The Frostbearer is blueprint gifted by the Frostbearing Tree in Dragonspine when it reaches level ten, Afterwards, the player can forge as many as they wish given they have the proper materials.
Base Attack: 42
Secondary Effect: Attack Plus 9%
Like the other Dragonspine weapons, the catalyst has the Frost Burial effect. This gives the player a 60 t0 100% chance of spawning an icicle when attacking. The icicle will deal 80 to 100%  cryo AoE damage for normal opponents and 200 to 360% damage to opponents weak to cryo. This ability has a chance to trigger every ten seconds.
Memory of Dust
This is a newer five-star gatcha pull weapon that focuses on impowering shields.
Base Attack: 46
Secondary Effect: Attack Plus 10.6%
The Effect Golden Majesty will increase the strength of shields by 20 to 40%. In addition, landing an attack gives the character a 4 to 8% attack bonus for eight seconds and can stack up to five times.  This bonus can occur every .03 seconds and character currently using a shield will also receive a 100% attack buff.
Lost Prayer of the Sacred Wind
This five-star gatcha pull focuses in on helping to round at the user.
Base Attack: 46
Secondary Effect: Plus 7.2% Crit Rate
Boundless Blessing increases the characters movement speed by 10% while in battle. In addition, the character will gain between 8 to 16 bonus elemental damage every four seconds while in battle. This stacks four times and will only disappear when switching out your character or leaving battle.
Skyward Atlas
The Skyward Atlas is perfect five-star pull for those who want to build a DPS Catalyst up like Klee.
Base Attack: 48
Secondary Effect: Plus 7.2% Attack
Skyward Atlas has the Wandering Clouds effect that increases elemental damage by 12 to 24%.  In addition, normal attacks are granted a 50% chance of earing the "Favor of the Clouds." This means that nearby opponents will be automatically attacked for fifteen seconds and dealt between 160 to320% attack damage. This can occur every thirty seconds.
Next: Genshin Impact Adventure Rank Guide — How To Increase Adventure Rank Fast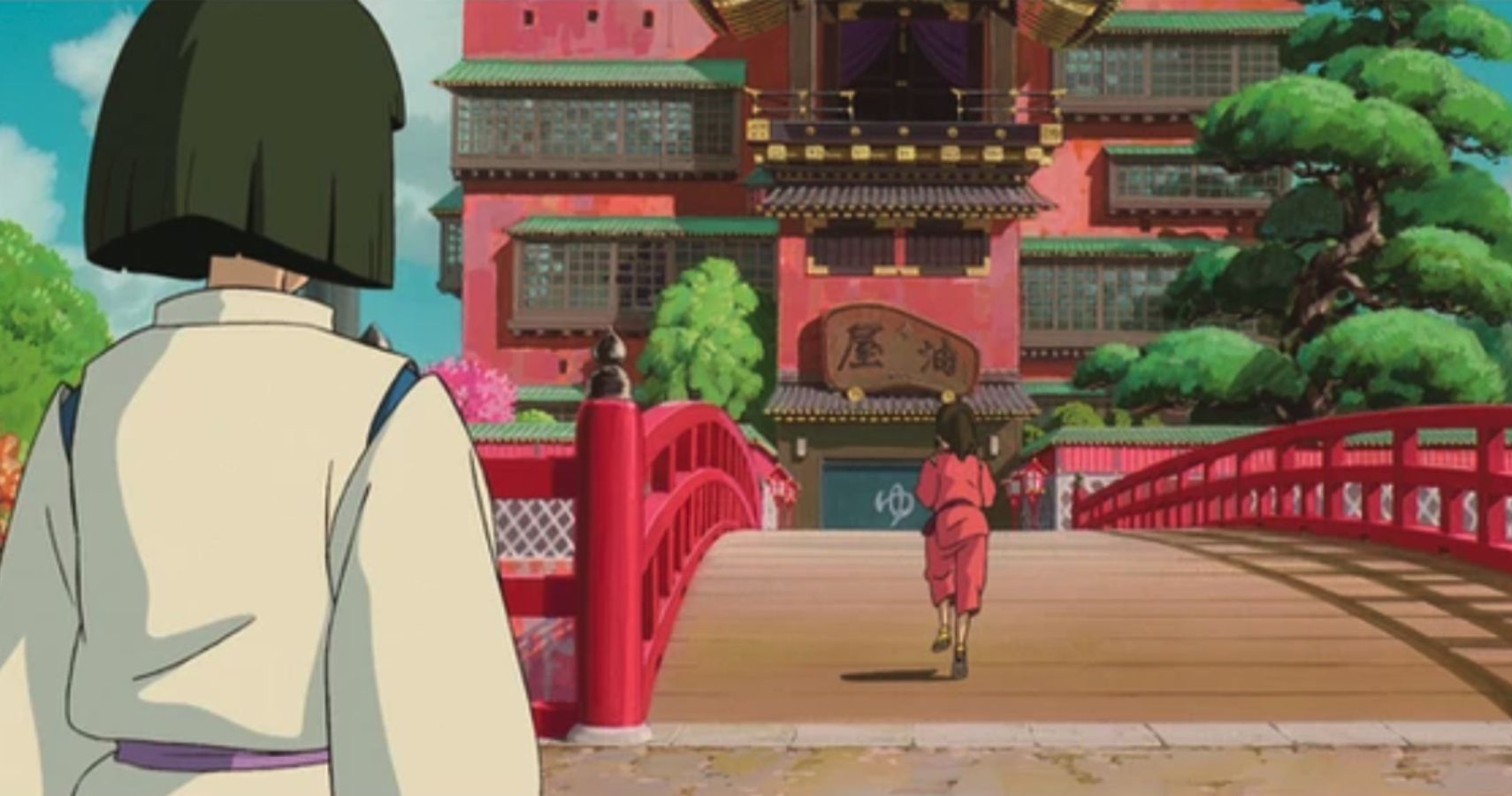 Jess has been writing for clients all around the world for years. From companies in Japan to being featured on The Kim Komando Show, Jess has prided herself in expressing her love for gaming. Her favorite console is the Nintendo 64 and she revels in replaying through Paper Mario and Megaman Legends. When not fighting Reaverbots she can be found gushing over the newest JRPGs or watching seasonal anime with her furless cat Noko.
Source: Read Full Article