Sword characters are supposedly going to be the main focus in the upcoming region of Inazuma. The Genshin Impact roster already has some great sword fighters to choose from such as the five-stars Jean and Keqing. Support character Xingqiu is also a sword user, along with the Traveler. Swords are a great alternative to the popular strategy of using claymore users as a team's DPS and sword users also attack much faster.
With the right sword, even a zero constellation Jean can be played like an SS tier character with ease. The right sword can also help a player strengthen their support to help their DPS hit even harder.
Top Ten Swords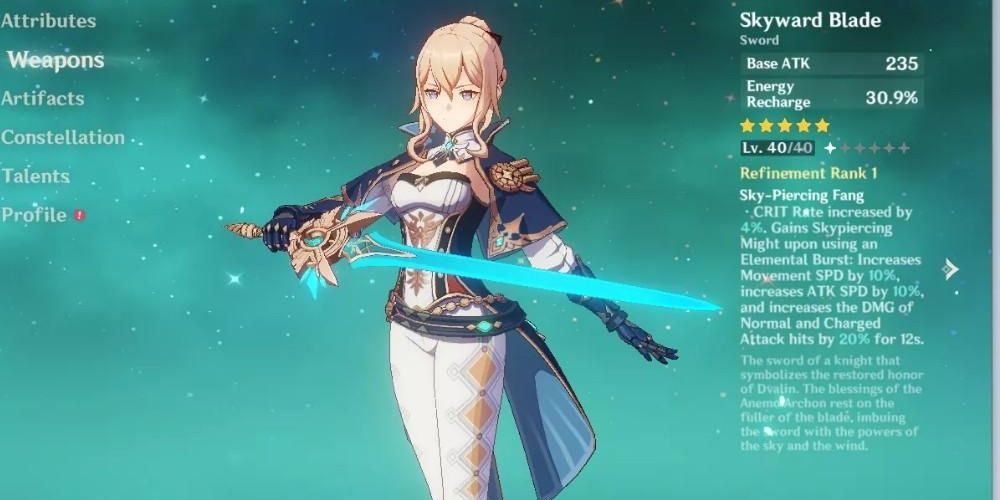 Blackcliff Longsword
The Blackcliff Longsword can be obtained through Paimon's Bargains for 24 Masterless Starglitter.
Base Attack: 44
Secondary Stat: Plus 8% Crit Damage
The sword has the Press The Advantage effect that increases the character's attacks by 12% for 30 seconds. This triggers after killing an enemy and can stack up to three times.
Festering Desire
Festering Desire is a four-star sword that was given away for free during the Dragonspine event that helped introduce Albedo and the region to the game.
Base Attack: 42
Secondary Stat: 10% Energy Recharge
The sword comes with the Undying Admiration effect that increases elemental damage between 16 to 32% making it perfect for characters like Xinqiu. The crit rate of elemental skills is also increased by 6 to 12%.
Sacrificial Sword
The Sacrificial Sword is a four-star weapon that can be obtained through gacha pulls.
Base Attack: 41
Secondary Stat: 13.3% Energy Recharge
The sword has the Composed ability which has between a 40 to 80% chance to reset the CD after using the character's elemental skill. This ability can only activate between every 16 to 30 seconds.
Favonius Sword
The Favonius Sword is another four-star gatch pull that is perfect for players interested in elemental recharge and crit damage.
Base Attack: 41
Secondary Stat: 13.3% Energy Recharge
Like most Favonius weapons, the sword has the Windfall effect. Critical hits have between a 60 to 80% chance of giving the character six energy and the ability may occur every six to twelve seconds.
Lion's Roar
Lion's Roar is a strategic sword that can be especially helpful in certain boss fights and in the Spiral Abyss.
Base Attack: 42
Secondary Stat: Plus 9% Attack
This sword has the unique ability Bane of Fire and Thunder. This ability makes attacks enemies weak against electro and pyro take an additional 20% damage.
The Black Sword
The Black Sword is an item obtainable by purchasing the battle pass and then reaching level 30.
Base Attack: 42
Secondary Stat: Plus 6% Crit Rate
The sword posses the Justice effect that deals an extra 20% damage per attack. It also can regenerate 60% of the character's attack when a crit happens as HP, making it perfect for those who don't wish to include a healer on their team. The healing is able to happen every five seconds as long as the character gets a critical hit in.
The Flute
The Flute is a unique weapon that will actually play music as the character battles and is a four-star pull.
Base Attack: 41
Secondary Stat: Plus 9% Attack
The Flute has the Chord ability which grants harmonics as the character fights. When five harmonics are collected the character can deal an additional 100% attack damage to opponents. Harmonics will last for thirty seconds each and the ability can only trigger every 0.5 seconds.
Summit Shaker
Summit Shaker is a newer five-star weapon that puts a heavy focus on using shields making it perfect for Bennett.
Base Attack: 46
Secondary Stat: Plus 10.8% Attack
Summit Shaker has the Golden Majesty ability like the rest of the weapons in the set.  Characters using shields will have the strength of the shield increased by 20 to 40%. Hitting an opponent will also grant the user an additional 4 to 8% attack for eight seconds and can stack up to five times this can occur every 0.3 seconds. Finally, when a shield is active the character will get a 100% attack bonus.
Aquila Favonia
Aquila Favonia is another five-star gatch that puts more of a focus on attack making it perfect for characters like Jean.
Base Attack: 46
Secondary Stat: 12% Energy Recharge
The sword comes with the Falcon's Defiance ability which increases attack between 20 to 40%. When the player is hit, the sword activates another ability that can restore between 100 to 160% attack in health. Along with this, the ability will also deal between 200 to 320% damage to surrounding enemies for 15 seconds.
Skyward Blade
The Skyward Blade was one of the first four-star weapons introduced and is perfect for Keqing.
Base Attack: 46
Secondary Stat: 12% Energy Recharge
The ability Sky-Piecering Fang comes with this sword. The ability increase crit rate between 4 to 8%. When the character unleased their elemental burst movement speed is increased by 10%, attack speed is increased by 10%, and the damage is increased by 20 to 40% for twelve seconds.
Next: Genshin Impact Weekly Missions Guide — How To Complete Weekly Challenges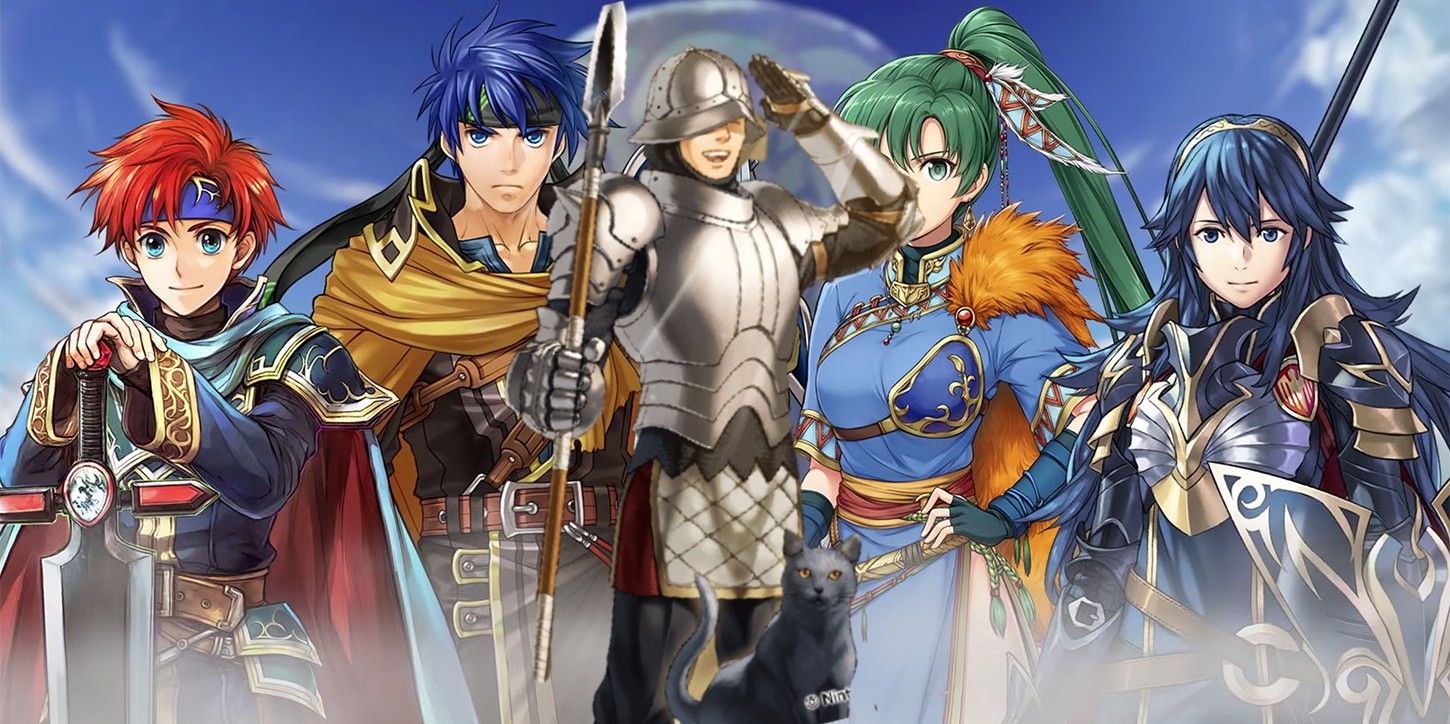 Jess has been writing for clients all around the world for years. From companies in Japan to being featured on The Kim Komando Show, Jess has prided herself in expressing her love for gaming. Her favorite console is the Nintendo 64 and she revels in replaying through Paper Mario and Megaman Legends. When not fighting Reaverbots she can be found gushing over the newest JRPGs or watching seasonal anime with her furless cat Noko.
Source: Read Full Article