When starting out in Genshin Impact, the world can feel a bit overwhelming. There are three regions now available, including Dragonspine, and nearly 30 playable characters in the game. While there is some talk about Mondstadt still going on, most players are focused on Dragonspines and the upcoming Inazuma region. There are a ton of things that new players can do to quickly catch up to veteran players within a few weeks.
One of the most important things to do in the early stages of the game is to pick up world quests. These side-missions are a great way to earn everything from primogems for gatch pulls to important level up materials.
10

The Art of Cooking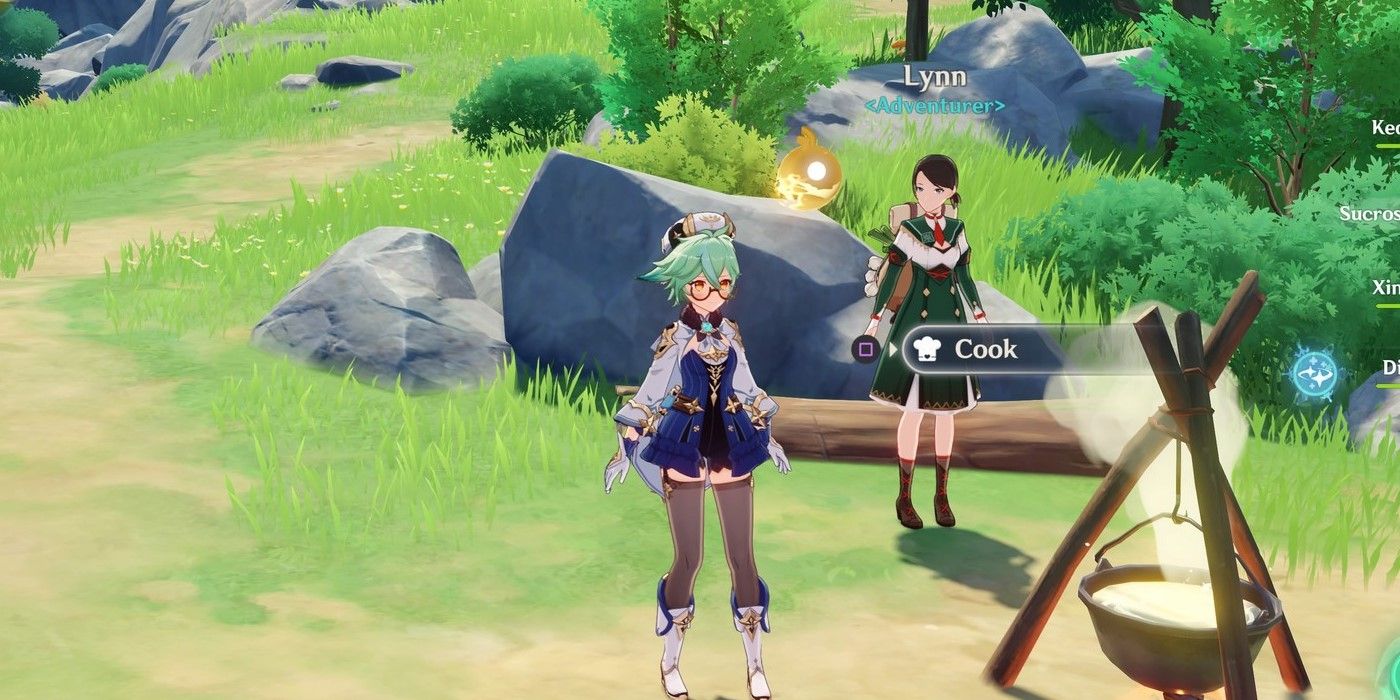 The art of cooking is available from the very second you walk up to Mondstadt. To begin, speak with Lynn, who is camped out with a cooking pot at the end of the city's bridge. She will give you some ingredients for a cooking recipe and then instruct you on how to make food. Doing so will grant you the following rewards:
125 Adventurer Rank Experience
5 Mushroom
10 Fowl
5 Wheat
5 Bird Eggs
25,000 Mora
Food is how you will heal, revive, and buff characters throughout the game.
9

Collector of Anemo Sigils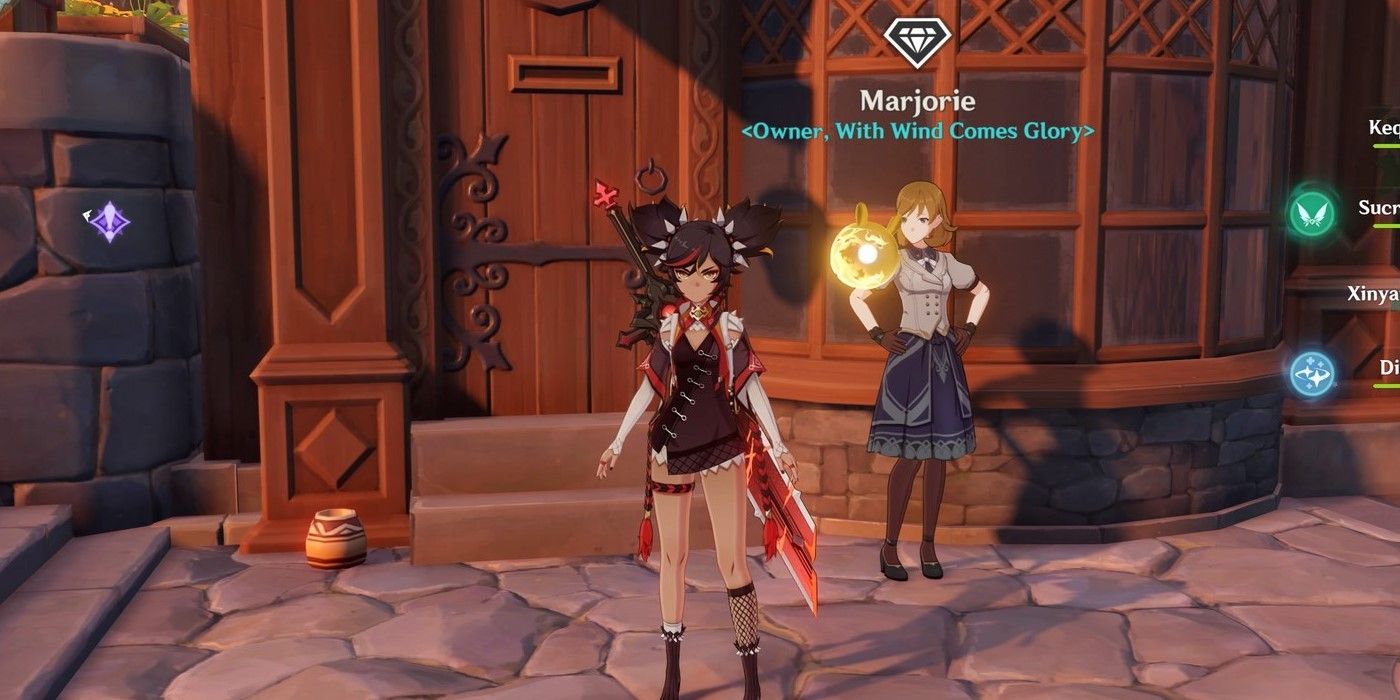 This is a must-do quest and shouldn't be ignored by begging players. Every single time you open a quest in Mondstadt, you will get sigils. In town, there is a jeweler who will take the sigils in exchange for level up materials, mora, and weapon building materials. Her name is Marjorie, and she is located right across from the Adventurer's Guild receptionist.
While this doesn't unlock to rank nine, most players will reach this rank in just a day of playing.
8

Break the Sword Cemetery Seal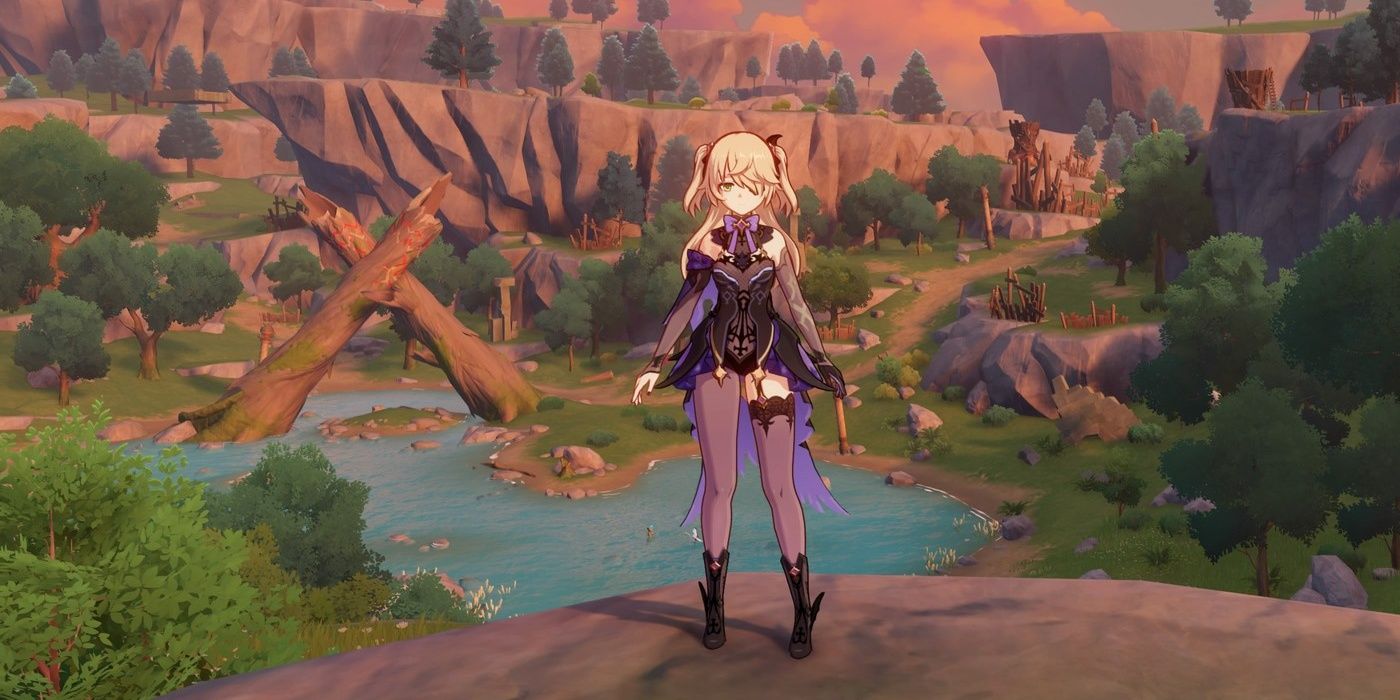 This quest is located in Dadaupe Gorge, a place in Mondstadt with a sword graveyard. Surrounding the graveyard are three hilichurl camps that the player will need to wipe out. Each of these camps is lined with treasure, and defeating each one will unlock elemental pillars that help bring down the shield. Completing the quest will earn the player
400 Adventurer Rank Experience
50 Primogems
The seal will also need to be broken to reach an anemoculus in the area.
7

The Festering Fang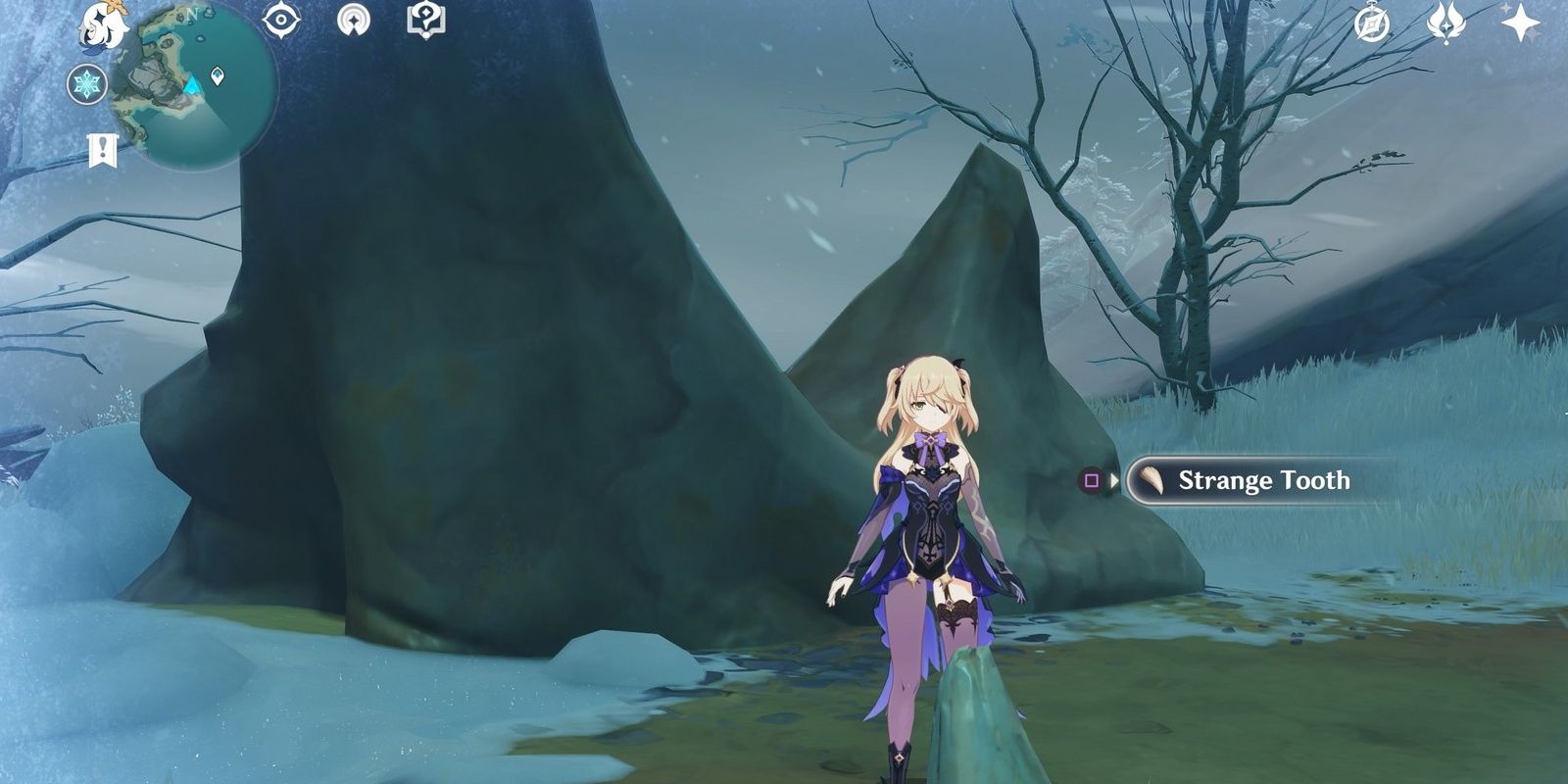 Dragon spin is open to new players, and they should take advantage of it. The area is home to a wide range of quests, including festering fang, which will give the player a four-star spear. To start, the player needs to simply pick up a dragon tooth, the easiest to get being in Wyrmrest and take it to the blacksmith at the camp near the mountain. Once complete, the quest offers the player
450 Adventurer Rank Experience
50 Primogems
Dragonspine Spear
Dragonspine Spear Diagram
The world scales with you, so the area's enemies will never be too hard.
6

Lost in Snow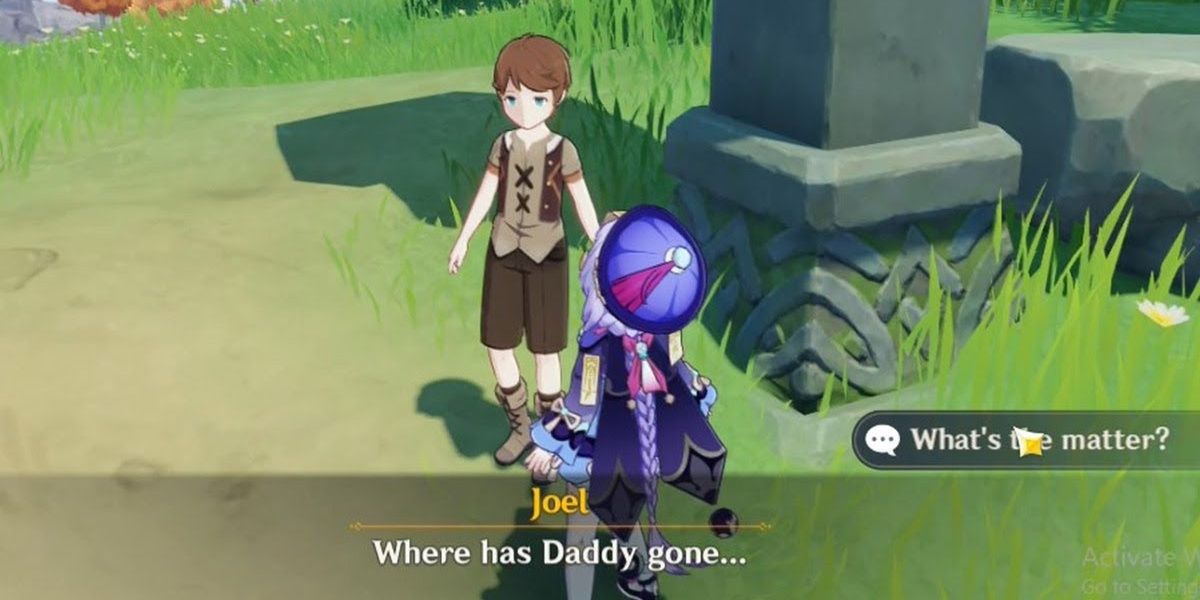 Lost in Snow is another quest in the Dragonspine area that is easy to do. To begin, find Joal in the Dragonspine camp who has lost his father. You will then need to follow the markers on the map to retrace the lost adventures footsteps on the mountain, which doesn't involve much fighting and rewards players with:
300 Adventures Experience
30,000 Mora
40 Primogems
2 Hero's Wit
4 Mystic Enchantment Ore
This quest does involve monitoring sheer cold, but it's pretty easy to find a heat source at every point.
5

Flighty Flora…and Flora
This quest is a quickie that doesn't require any fighting. To begin, go to the flower shop that is across from the produce stands near Mondstadt's main entrance. Talk to the little girl named Flora, who will ask for a few flowers to be collected for the shop in exchange for:
100 Adventurer Rank Experience
5 Hero's Wit
5 Cecilia
5 Small Lamp Grass
5 Windmill Aster
Afterward, flowers will also be growing in the pots in front of Flora.
4

Equivalent Exchange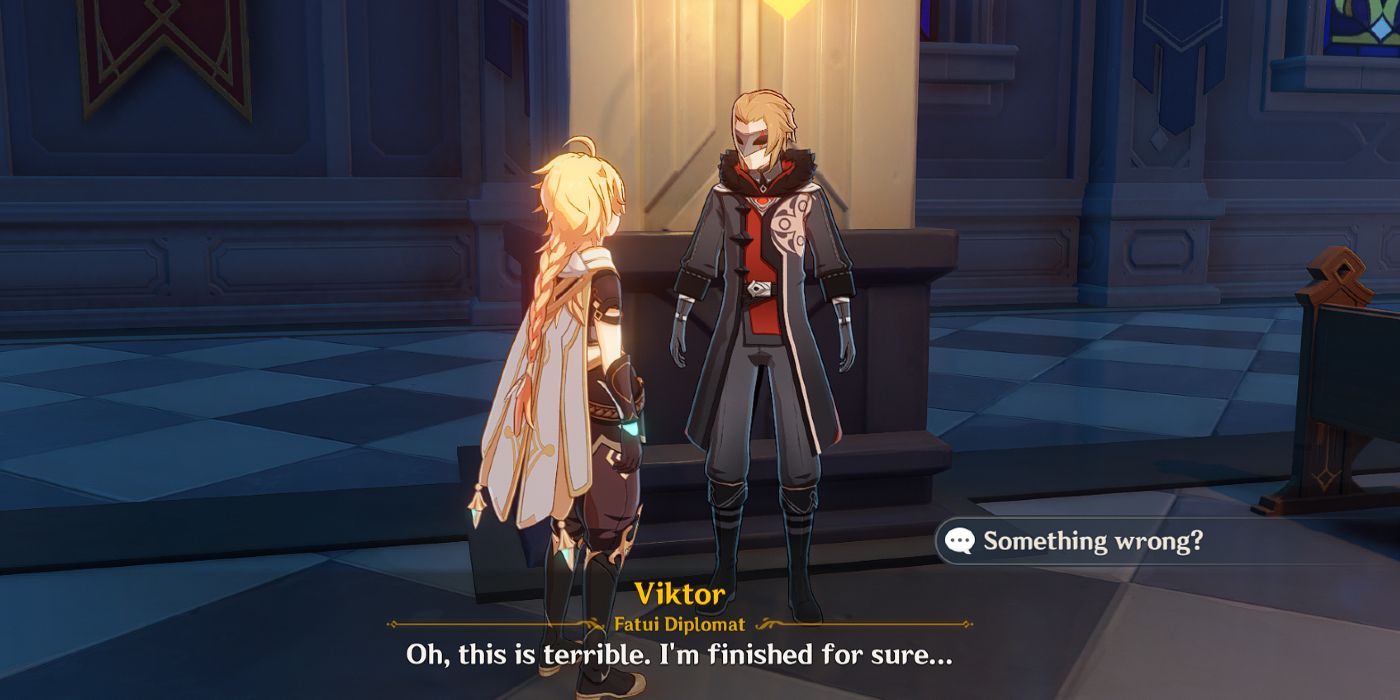 While this quest does require a bit of work to get, it's one of the best available in Mondstadt to new players. After doing a commission called Tales of Winter for Viktor in the church, he will send the player on a series of easy errands. Completing them will reward players with:
100 Adventurer Rank Experience
30,000 Mora
4 Hero's Wit
In addition, this is a great way to learn some tidbits about the game's antagonist, the Fatui.
3

Ah, Fresh Meat
This is a great way to have some fun with the game's hunting aspect in Dragonspine. To begin, simply talk to Harris at the camp outside the mountain and then venture to the southeast corner of the mountain to unthaw some snow boars. Brining the meat back will unlock the second part of the quest, where you will face off against the Great Snow Boar King. The mission will reward you with:
300 Adventurer Rank Experience
40 Primogems
4 Hero's Wit
6 Mystic Enchantment Ore
5 Goulash
In addition, the player will also be able to make Goulash from their cooking menu.
2

Solo Venture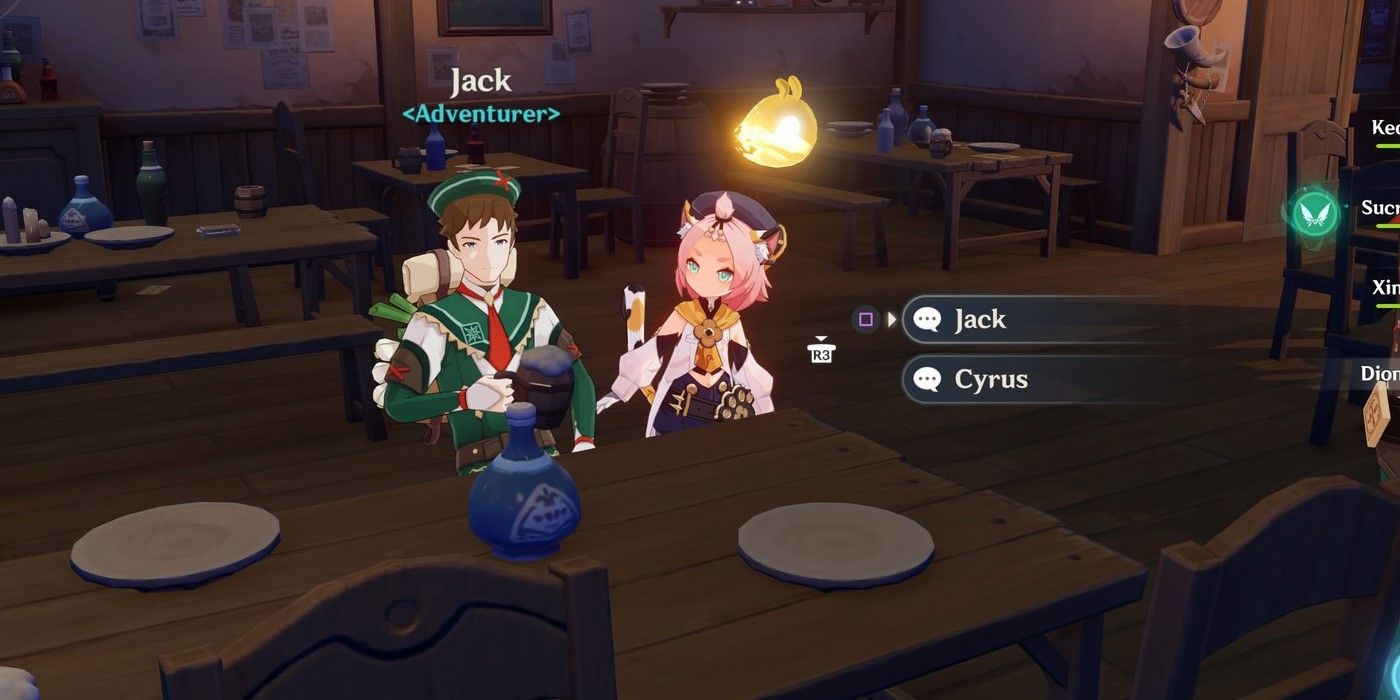 To begin Solo Venture, locate Jack in Mondstadt; he usually hands around the adventures guild in the day and can be found inside the tavern at night. He will send the player to the Thousands Winds Temple to find two lost items and rewards them with:
100 Adventurer Rank Experience
6,000 Moa
4 Adventure's Experience
5 Teyvat Fried Egg
The Teyvat Fried Egg is a rival item that is especially useful in the early hours of the game.
1

Windrise, Windfall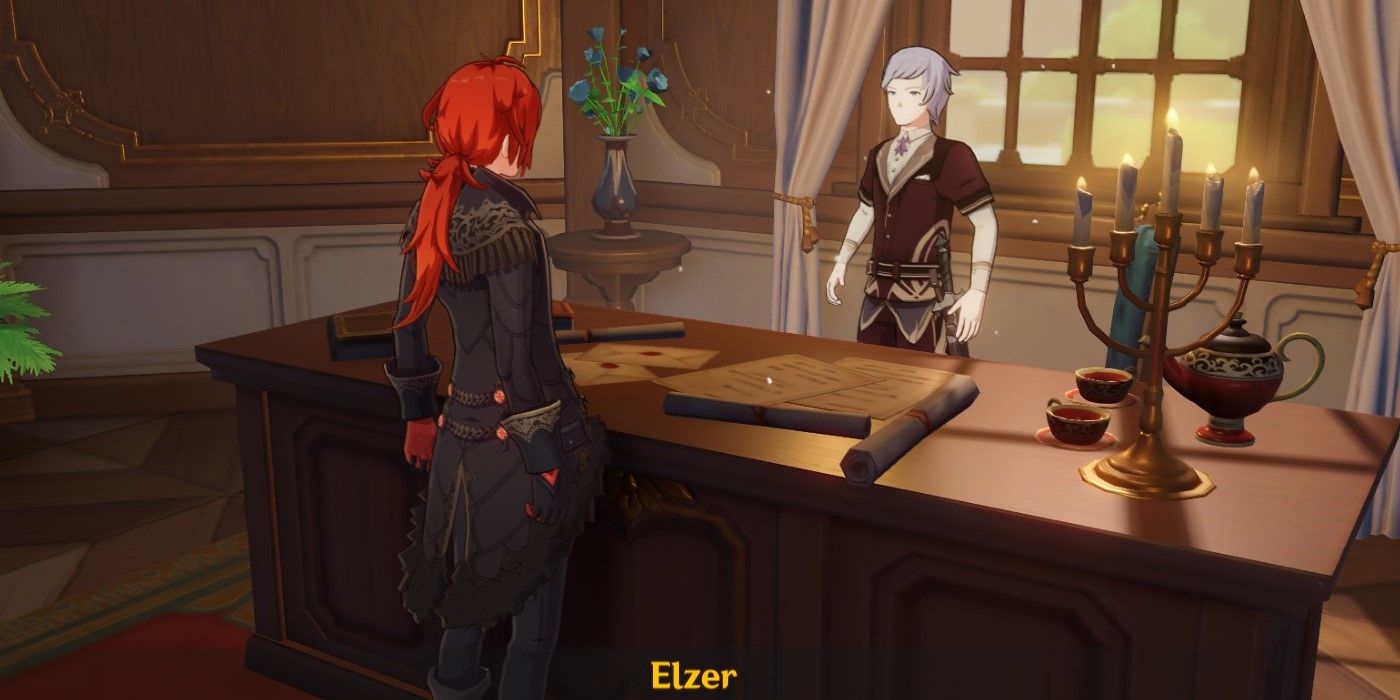 Windrise, Windfall can be started by going inside the Dawn Winery and speaking with Elzer. She will instruct the player to clear out three sets of monsters blocking the road to the winery. Once completed, the player will be rewarded with:
100 Adventurer Rank Experience
10,000 Mora
8 Adventurer's Experience
Next: Genshin Impact: 10 Things We Hope to See in Inazuma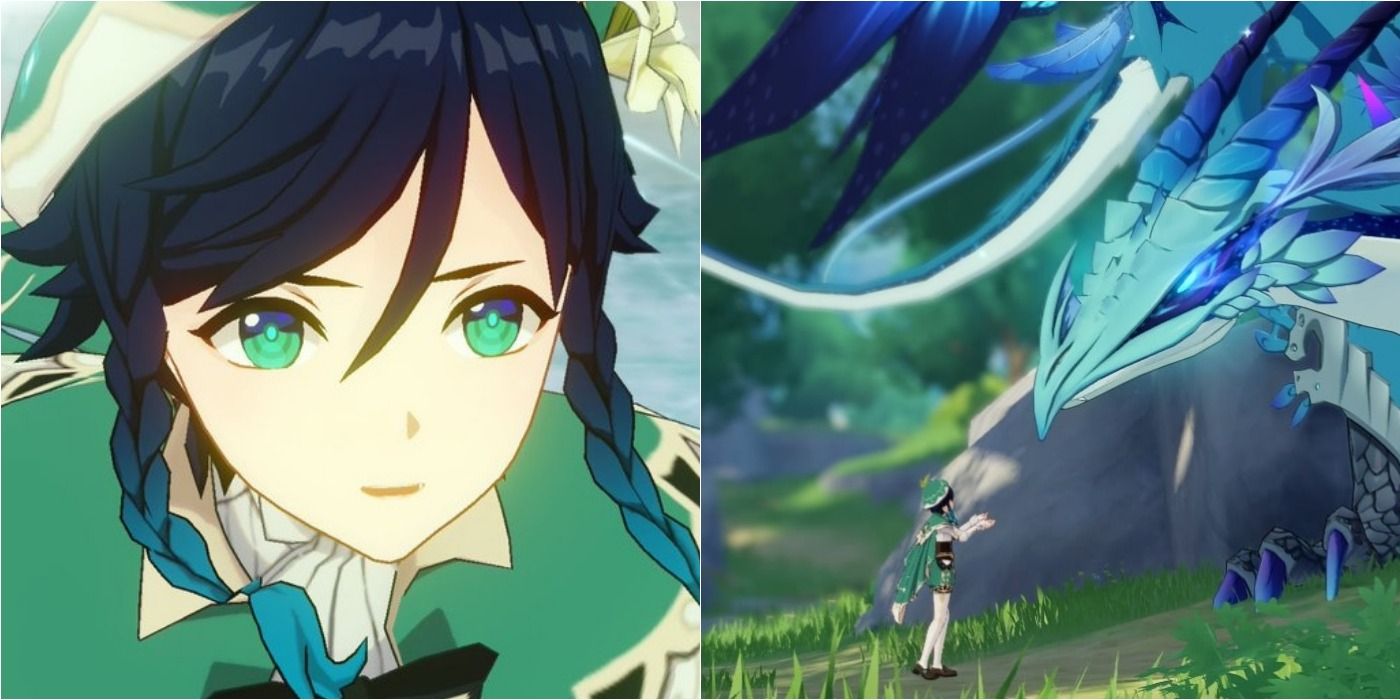 Lists
Guides
Genshin Impact
Jess has been writing for clients all around the world for years. From companies in Japan to being featured on The Kim Komando Show, Jess has prided herself in expressing her love for gaming. Her favorite console is the Nintendo 64 and she revels in replaying through Paper Mario and Megaman Legends. When not fighting Reaverbots she can be found gushing over the newest JRPGs or watching seasonal anime with her furless cat Noko.
Source: Read Full Article