Quick Links
The roster of characters in Genshin Impact is ever-growing as the developers release new characters belonging to one of the seven elements in almost every update. Faruzan is a four-star Anemo character who was released in Version 3.3 for the first time, and she has the ability to shred the opponent's Anemo RES and increase her party's Anemo DMG.
The special thing about four stars in the game is that you can get them at any point on any of the banners. Once the first banner that features a specific four-star goes away, they're added to the Standard and Weapon banner as well. You can get lucky and get a random copy of these characters.
Anemo Buffer Team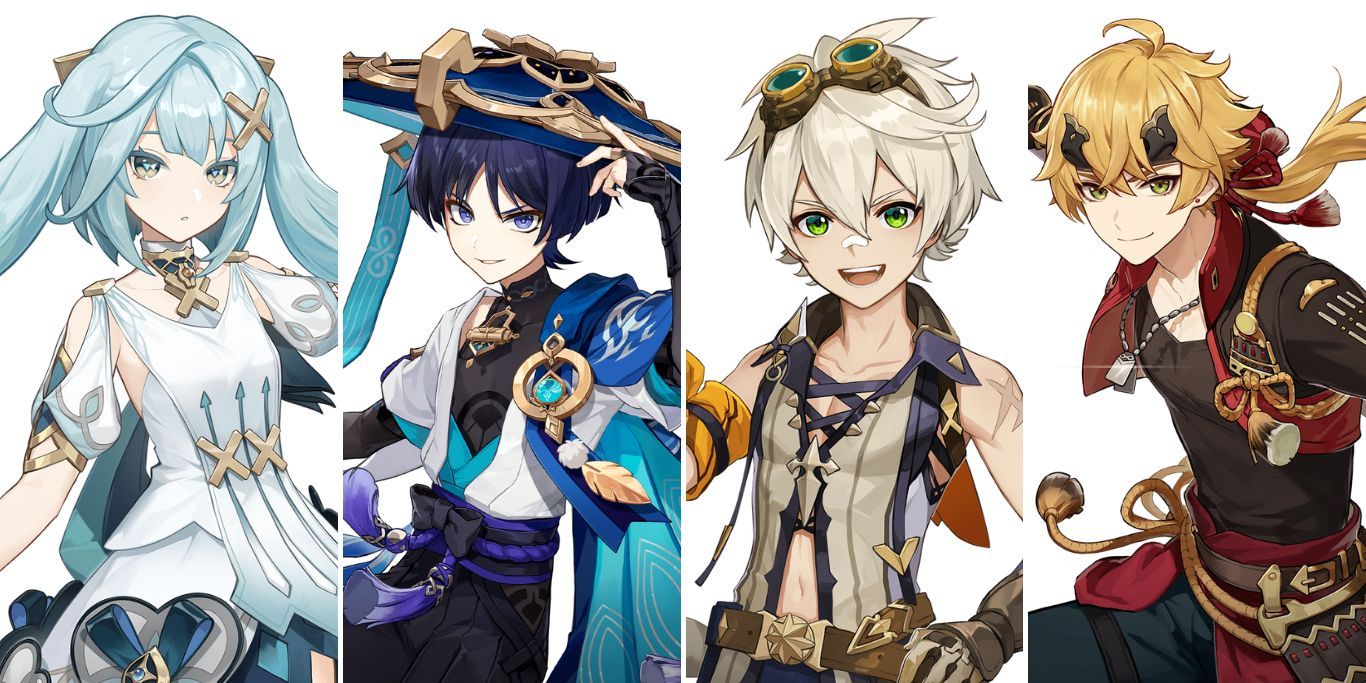 Faruzan
Wanderer
Bennett
Thoma
It only takes one look at Faruzan's kit to know that she's great for buffing characters, but only when they wield an Anemo vision as well. Faruzan's Elemental Burst shreds the enemy's Anemo RES and increases your active character's Anemo DMG for four seconds every time her Polyhedron finishes a triangular path.
The Anemo RES shred and Anemo DMG Bonus increase when you level up her Elemental Burst. This requires you to spend quite a lot of resources on her since farming materials to upgrade your talent can take a ton of your resin.
Apart from that, she can also shred Anemo RES after you hit an opponent with the Pressurized Collapse in your Elemental Skill and have her Impetuous Flow passive unlocked. While her Burst can be quite hard to get back because of high Energy requirements, this lets you have the best part of her kit all the time.
Wanderer is one of the best team members for Faruzan. While using this character, you can switch back to her every four seconds and apply the Anemo RES shred since Wanderer's Elemental Skill has a low cooldown and it's also his main source of damage. Although, you'll have to build a ton of Energy Recharge on her for this team.
The presence of Bennett in this team is obvious since he can give the active character an ATK boost in his Burst. Keep in mind that this ATK bonus will not count as Faruzan's Base ATK for the Lost Wisdom of the Seven Caverns passive.
The ATK bonus will still help by increasing your damage output for Faruzan and Wanderer. Since Faruzan needs a lot of time on the field to charge her shots, a shielder like Thoma can be the final piece for this team.
This team also triggers Anemo and Pyro Resonance. The former increases your Movement SPD and decreases your skill cooldown, while the latter gives you an additional ATK bonus of 25 percent. The Pyro units will also apply the Pyro buff to Wanderer's Elemental Skill, giving him another 30 percent ATK.
Here's what the rotation for this team will look like:
If you have Faruzan's second constellation, you can start the rotation of this team with her Burst. If not, start by using Bennett's Elemental Skill and Burst.
Since Bennett's Burst doesn't last for that long, switch over to Thoma instantly and use his abilities followed by Faruzan.
Once you have all the buffs ready, bring Wanderer on the field and destroy everything with his Elemental Skill. After executing this rotation, you can keep switching between Faruzan and Wanderer until you have the Burst of the other two characters ready.
Energy Recharge is a big priority in this team for every character except Wanderer. Even after having two characters of each element, you'll have a hard time having a good uptime with less Recharge.
Melt Reaction Driver
Faruzan
Xiangling
Kamisato Ayaka
Venti
Everyone talks about Vaporize when it comes to reactions related to Pyro, but Melt is up there as well. The Melt reaction is triggered when Cryo meets Pyro, and this reaction increases the damage dealt by that particular attack. Once you trigger this reaction, there's an internal cooldown before you can trigger it again.
Venti helps you negate this internal cooldown to an extent because he can Swirl the Cryo element with his Burst, which can trigger two instances of Melt with Xiangling's Elemental Skill or Burst along with Ayaka's Cryo application. Venti is also great for crowd-controlling enemies.
Both Ayaka and Xiangling perform better if their enemies are grouped in one location. Ayaka's Elemental Burst can push back most of the enemies, which results in DPS loss. Venti's pull also prevents that from happening.
Faruzan's role in this team is to buff Venti's damage in general. Her Burst can't continuously Swirl a particular element because it only deals one instance of damage. The rotation for this team is also quite simple:
Start with Ayaka's Elemental Skill to apply the Cryo element to surrounding enemies. This is the most important part of this rotation since it's preferred to Swirl Cryo with Venti.
Switch over to Venti and use his Elemental Skill and Burst. If the enemies you're fighting are small, they will start floating in the air with Venti's Burst. Follow this up with Xiangling's Elemental Skill and Burst.
Switch over to Faruzan and try to Swirl Pyro once with her Elemental Skill or Burst. Finally, you can switch back to Ayaka and apply Cryo with her basic attacks as well.
It's highly recommended to use the Viridescent Venerer set on Faruzan for this team. This will let her reduce the enemy's Pyro and Cryo RES along with Anemo, and you can build Venti as a DPS to deal higher damage instead.
Mono Anemo Team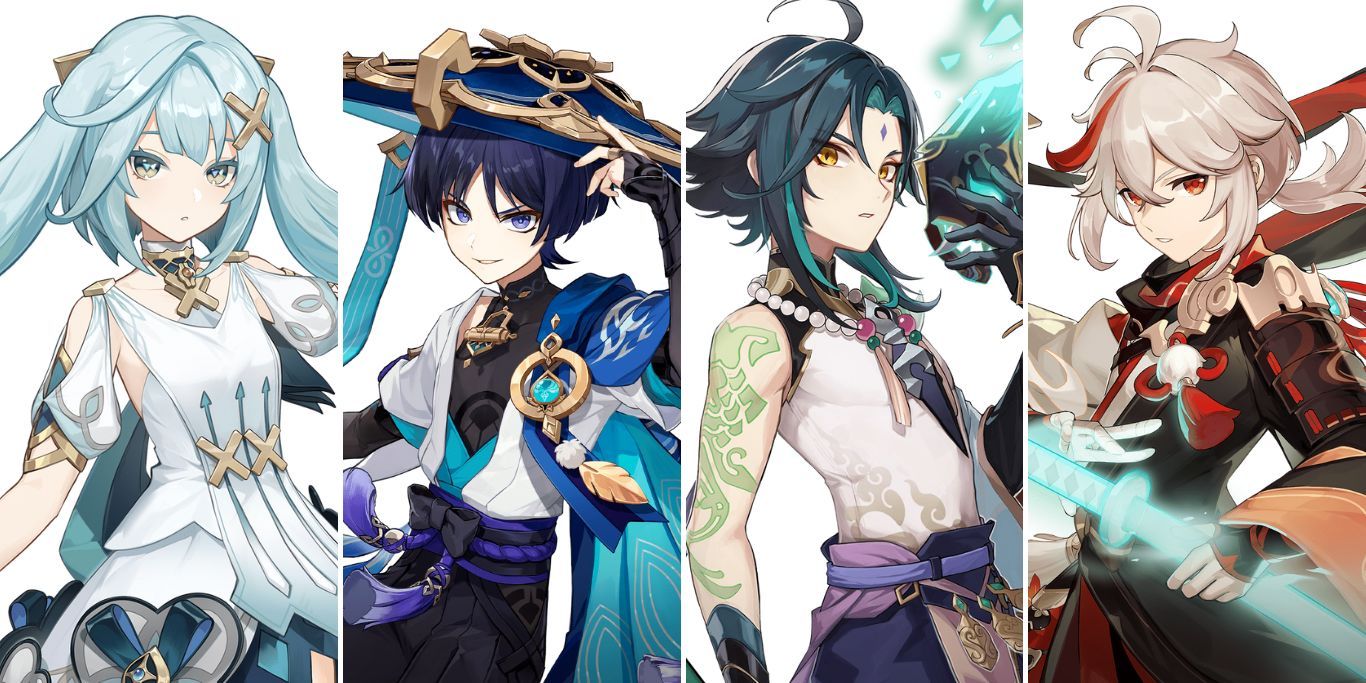 Faruzan
Wanderer
Xiao
Kazuha
When it comes to the best team compositions for Faruzan, it'd feel incomplete without the mention of a mono-Anemo team. A mono team of any element only consists of characters that belong to that element, but some Anemo characters can also be used in mono teams of other elements because of the four-piece Viridescent bonus.
Since you're using four Anemo characters in this team, it's quite useless to put them on the Viridescent set unless your opponents or environment can help you Swirl an element. You can build Wanderer and Xiao on the Desert Pavilion set, while Kazuha can use one of the Support artifact sets.
Faruzan's artifact choice is quite flexible for this team. The best choice is to go with Desert Pavilion on her as well since Kazuha will already fill the Support role. Xiao and Wanderer will be the main damage dealers of this team, but you can only use Xiao a couple of times due to the lack of a healer.
If you're suffering from HP issues, you can simply replace Kazuha or Wanderer with Jean. Her Elemental Burst can give you a lot of heals. As for the rotation of this team, most of it is your choice except:
You need to start with Faruzan's Elemental Burst to trigger Anemo RES shred and Anemo DMG Bonus. Since you'll trigger her Burst first, it will also give her a chance to get it back in time as you'll be using a ton of Anemo Skills.
If you're using the Noblesse Oblige set on Kazuha, you can use his Elemental Burst next as well to increase Xiao's and Wanderer's damage.
The Archon Buffer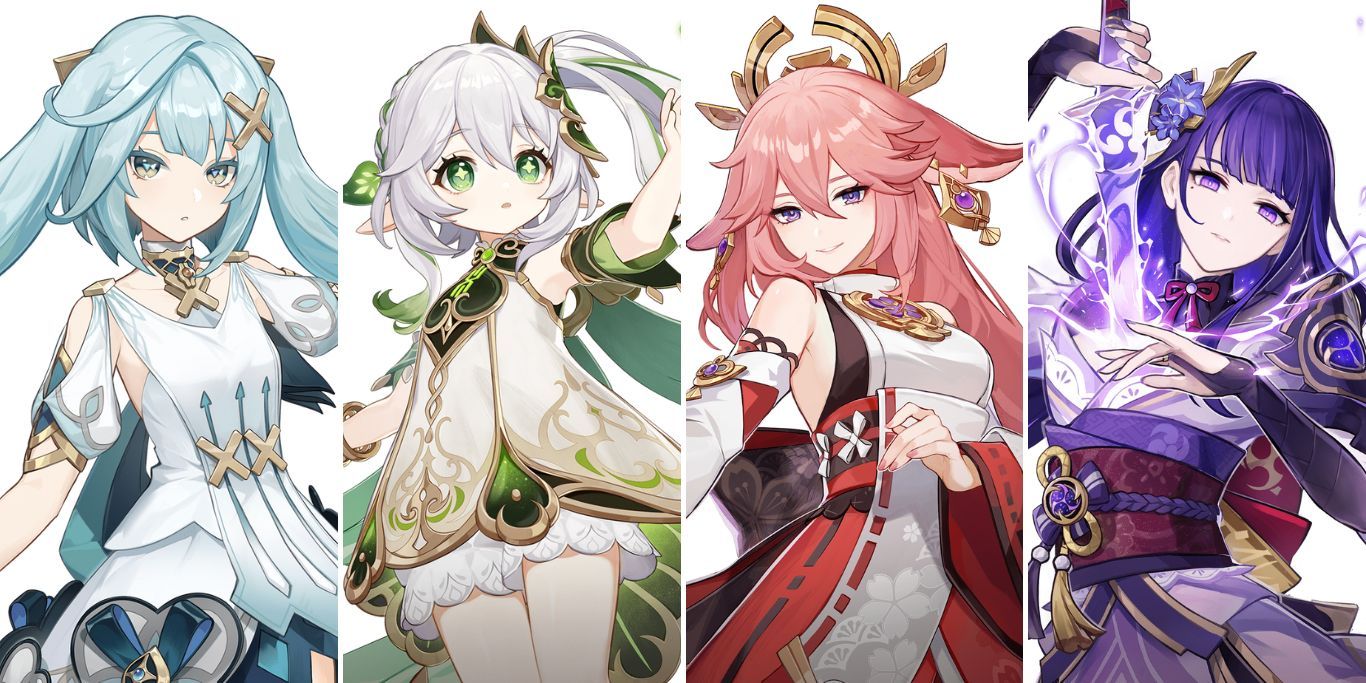 Faruzan
Nahida
Yae Miko
Raiden Shogun
Since Faruzan has returned to the Akademiya after 100 years, it's only fair that she can pair up with a couple of Archons. Nahida has a unique kit that lets her deal Dendro DMG regularly as long as you can trigger an elemental reaction on one of the marked opponents. This makes the Quicken team one of the best for her.
You need to have the Viridescent Venerer set on Faruzan for this team as well, since her only role here is to Swirl Electro and shred the opponent's RES. You cannot Swirl the Dendro element.
You can also use the Gilded Dreams set on Nahida and Deepwood Memories on Raiden Shogun to get the maximum Dendro DMG. As for the rotation of this team, you just have to start with Nahida's Elemental Skill and Raiden's Elemental Skill to start triggering Quicken and Spread.
After that, you can execute the rest of the abilities in any order, but you should try to Swirl Electro with Faruzan as quickly as possible.
Source: Read Full Article