Although 2021 wasn't the greatest year for gaming, some titles made quite a buzz on socials — and not necessarily the ones that came out in the last 12 months. Twitter summarized all the hottest titles in its official blog, revealing 2021 was another record year for gaming chatter.
According to stats, there were over 2.4 billion messages about gaming, showing an increase of 14 percent when compared to 2020. Another thing worth mentioning is that Q4 was the biggest quarter for gaming conversation ever on the platform, perhaps thanks to Metaverses and NFTs in the industry becoming boiling topics.
Genshin Impact lead the global gaming conversations last year, surpassing such titans as Apex Legends, Final Fantasy, Animal Crossing: New Horizons, Minecraft, and Fortnite — all made it into the top ten. These aren't too surprising results though, especially given that Genshin Impact was the most viewed Subreddit in 2021, topping both League of Legends and GTA Online. Launched in 2020, Genshin Impact also made more than $1 billion in consumer spending throughout 2021, sitting just alongside PUBG Mobile, Roblox, and Pokemon Go. That's doubly impressive given how new it is.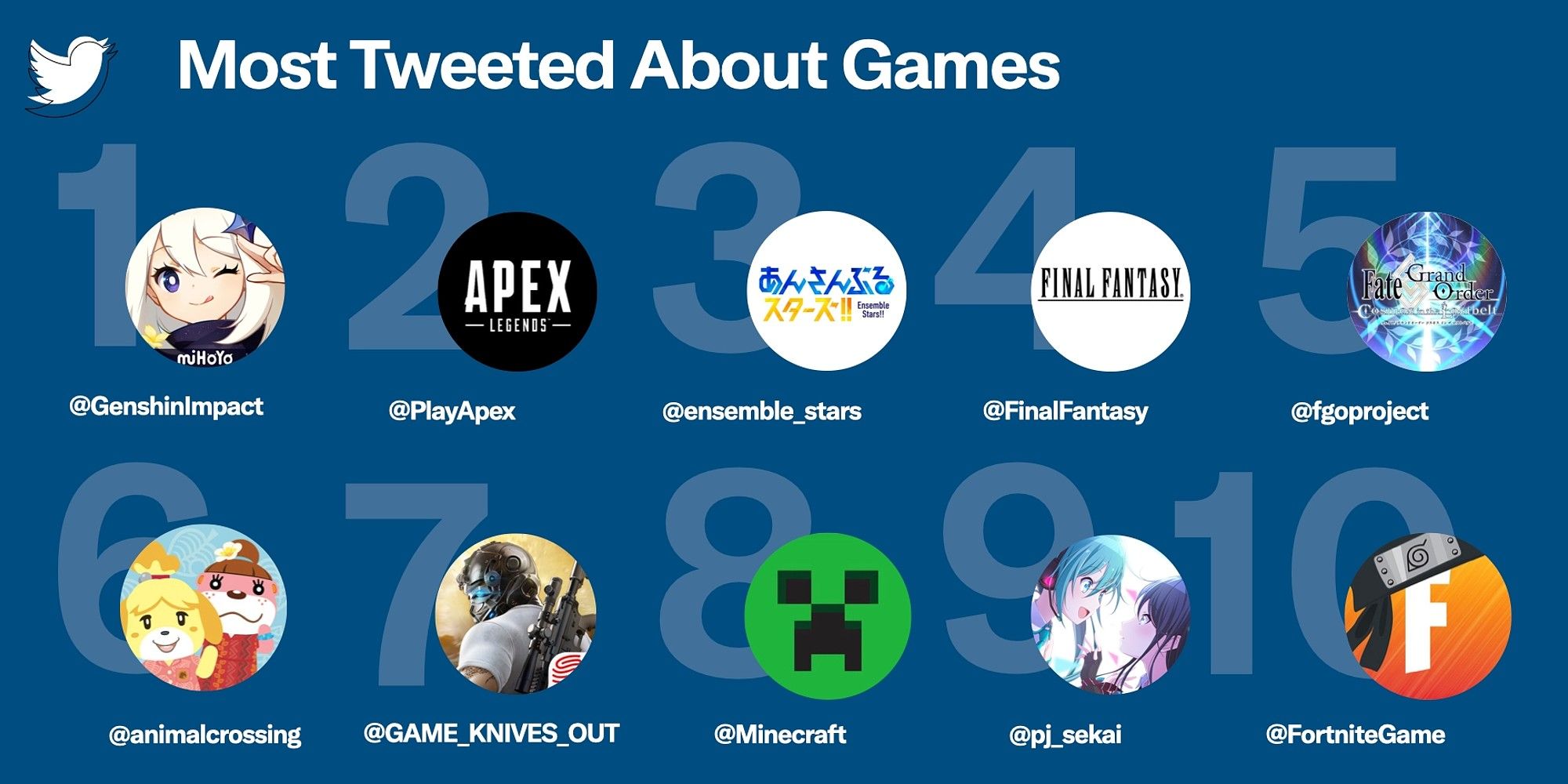 E3 (Electronic Entertainment Expo) was unsurprisingly the most talked-about gaming event, followed by The Game Awards in December and Xbox & Bethesda Games Showcase. As far as we know, the E3 2022 in-person event is cancelled and ESA still hasn't officially confirmed whether an online session will be held at this point, so 2021 might well be the final triumph of the whole thing.
As for the countries tweeting about gaming, Japan leads at number one with the US in second followed by South Korea, Thailand, Brazil, the Philippines, Indonesia, the UK, France, and then India.
Finally, there are the esports stats shared in the Twitter blog, featuring Mongraal and Bugha as top athletes as well as LOUD esports and FaZe Clan as the most popular teams. Those interested can check all the lists and infographics right here.
Source: Read Full Article