Publisher CIRCLE Entertainment is launching a massive sale on 17 of its titles for the Nintendo Switch, according to Nintendo Soup. Get up to 25 to a whopping 85 percent off these select games until October 1!
Autumn is rapidly approaching, which means publishers are starting to gear up for fall sales. Whether it's Bohemia Interactive or Ziggurat Interactive, publishers and game companies will be jockeying hard for players' attention with sales, deals, and more. Still, CIRCLE Entertainment's fall sale prices will be hard to beat, especially with their artistic, experimental title Koi DX going for only $1.00.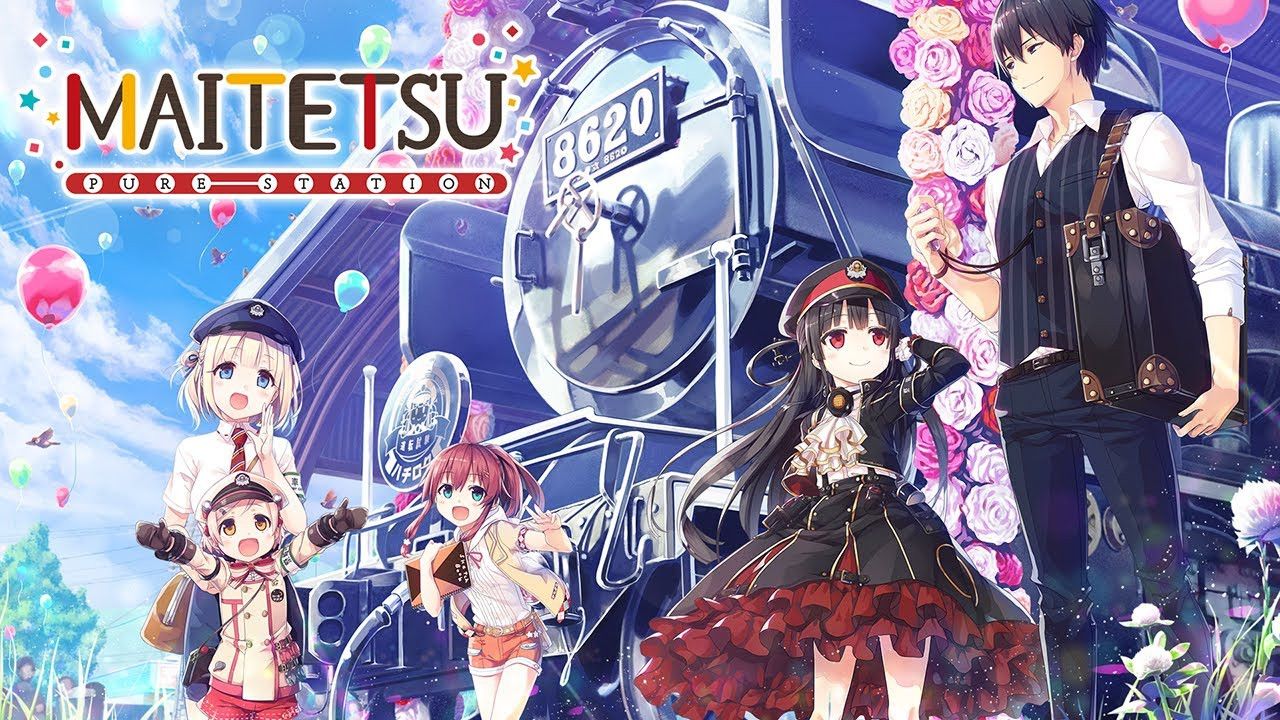 All but five titles are under $10.00. Among those games is Maitetsu: Pure Station, a visual novel set in a fictional version of Japan where Raillords—humanoid control modules for locomotives—were once developed to direct locomotives. After railways become unpopular, many Raillords and their trains were discontinued and put to sleep.
The story begins when protagonist Sotetsu returns to his hometown following a horrible tragedy and accidentally wakes up the Raillord Hachiroku, who finds that her locomotive has gone missing. Maitetsu: Pure Station follows Sotetsu and Hachiroku as they search for the missing locomotive, aided by the town's residents and Sotetsu's stepsisters. The game is only available in English on the Switch and the PlayStation 4, so if you're interested in playing through this visual novel, jump on CIRCLE Entertainment's sale and snatch it up for $24.49.
Another notable title is The friends of Ringo Ishikawa, a pixel combination life simulator and beat-em-up following the antics of the titular Ringo Ishikawa, delinquent high schooler by day and gang leader… also by day. Players get to decide how Ringo spends his days: be a star student or a truant? Get a part-time job or not? Pick fights with other gang leaders or hang with the crew? It's all up to you! The friends of Ringo Ishikawa is on sale for $10.49.
The remaining games on sale are as follows:
A Dark Room: $1.04
PAN-PAN: A Tiny Big Adventure: $1.00
Shelter Generations: $7.99
World Conquerer X: $3.99
Mercenaries Saga Chronicles: $7.49
Button Button Up!: $5.99
WILL: A Wonderful World: $8.99
Mercenary Wings: The False Phoenix: $7.79
Solstice Chronicles: MIA: $8.99
European Conqueror X: $5.99
Incredible Mandy: $8.99
Shadows of Adam: $10.49
Paper Dolls: Original: $11.89
Arrest of a stone Buddha: $11.24
Source: Read Full Article