This year's Pokemon Go Fest is set to take place in July. A commercial for the popular mobile game has seemingly leaked an exclusive costume. According to Reddit user u/TrollyBellosom who shared the image taken from a brief ad, it features four Pokemon wearing a new hat.
The new cosmetic, which looks like a small cake, is almost unremarkable on the Pokemon sporting it. On Reddit, the response is mostly poor. The majority are underwhelmed by the design with one user dune592 saying it "looks pretty bad even by Niantic's standards."
Another Redditor huskerfan4life520 even went so far as to say, "I expected nothing and I'm still disappointed." Safe to say Pokemon Go players are not pumped up for the next paid Go Fest even with a slashed price tag.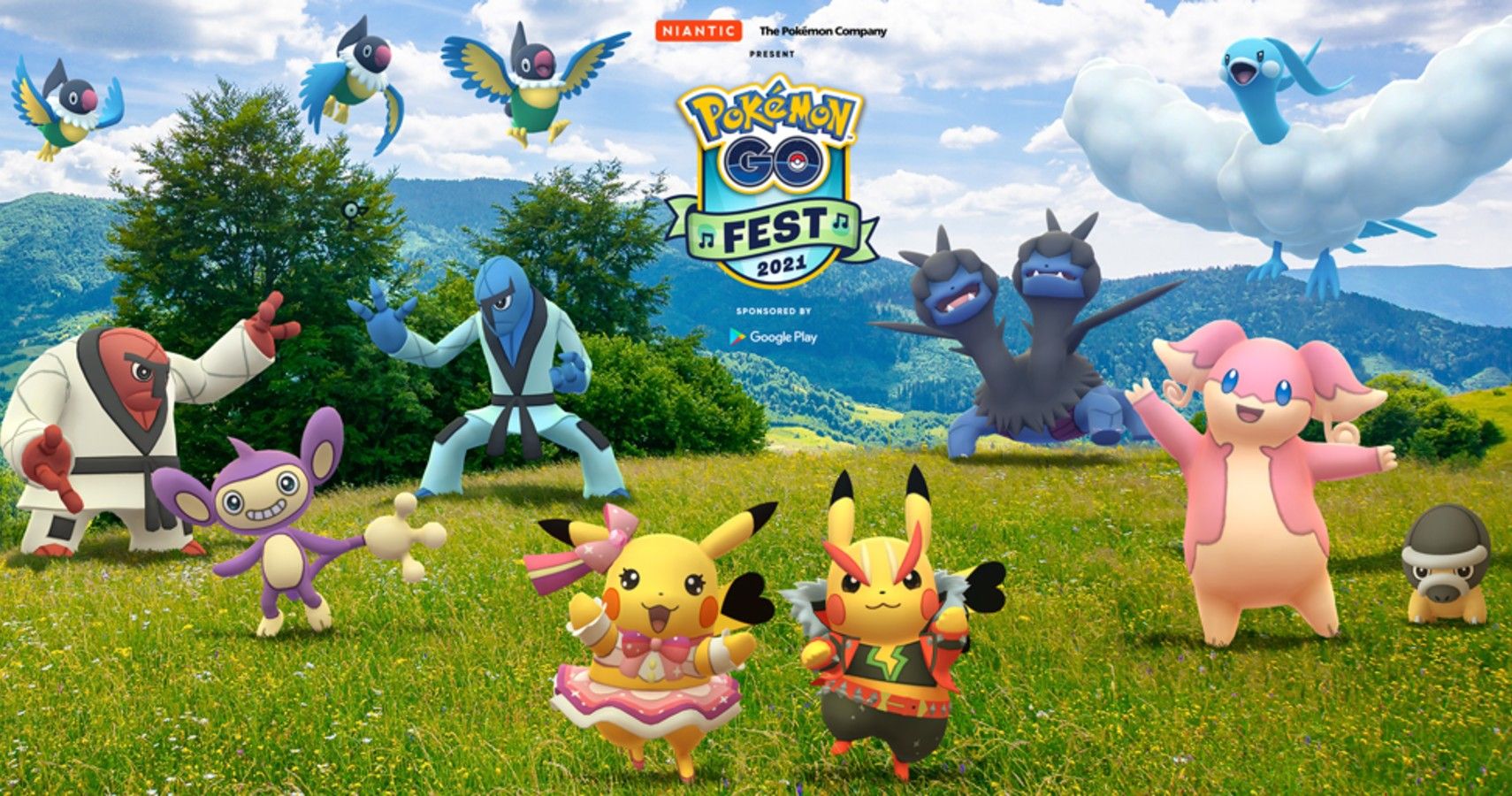 This year's Go Fest will be musical-themed to coincide with the ongoing 25th-anniversary celebration. Featured Pokemon will include Audino, Tympole, Whismur, and Chimecho. Meloetta was teased as the featured Mythical Pokemon, and its image can be seen on the leaked hat.
As previously mentioned, instead of the usual price tag of $14.99 it will only cost players $5. Hopefully, a discount doesn't mean that Niantic skimps out on the content. We won't know for sure until the event launches on July 17.
If the leak doesn't make you want to spend the $5 you can of course play it for free as some content will be available for all players regardless. For those, not fans of mobile gaming, we still have the remakes of Pokemon Diamond and Pearl to look forward to.
Despite not being shown at all at E3, Pokemon Legends: Arceus could very well get a  Nintendo Direct of its own sooner rather than later. Sadly, no news of a Nintendo Switch Pro yet. The gaming giant, however, has a packed year ahead with multiple games on the way. If Pokemon isn't your thing at least current Switch owners will have a variety of content to dive right into.
Source: Read Full Article