Hearthstone's Madness at the Darkmoon Faire is fast approaching on November 17, and Blizzard is building on the expansion hype on Twitch with gifts of mega bundles, card packs, and channel subs beginning November 12 and running daily until launch day.
November 12 begins with deck theorycrafting streams where you can watch some of the best players in the world discuss how the new expansion might affect the meta in Hearthstone and what kinds of decks we can expect to see. Brian Kibler, Allistraza, Thijs, Firebat, Kripp, Pathra, and 18 others will all be giving their expert opinions on the new cards, and their channels will have Twitch Drops enabled.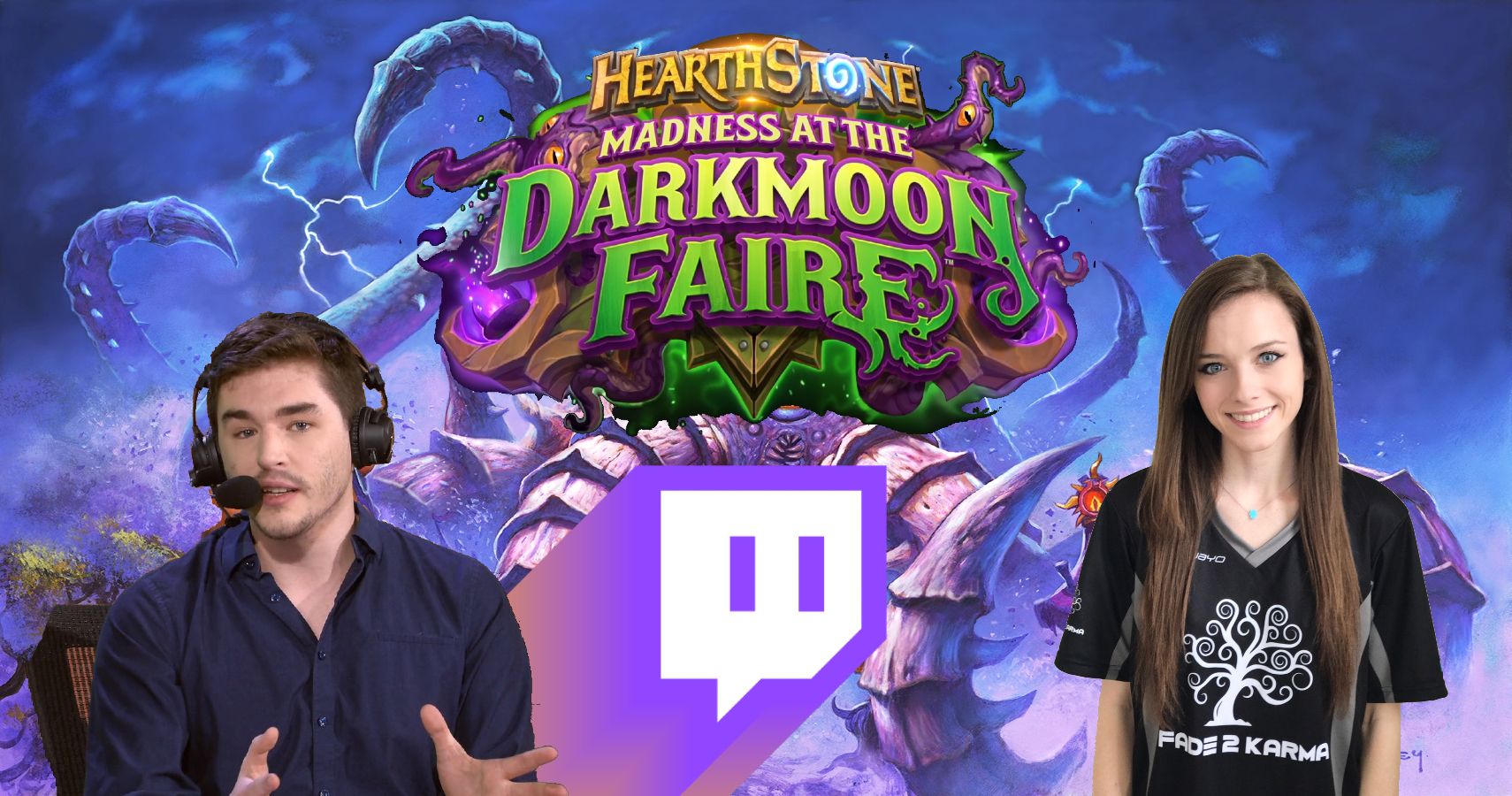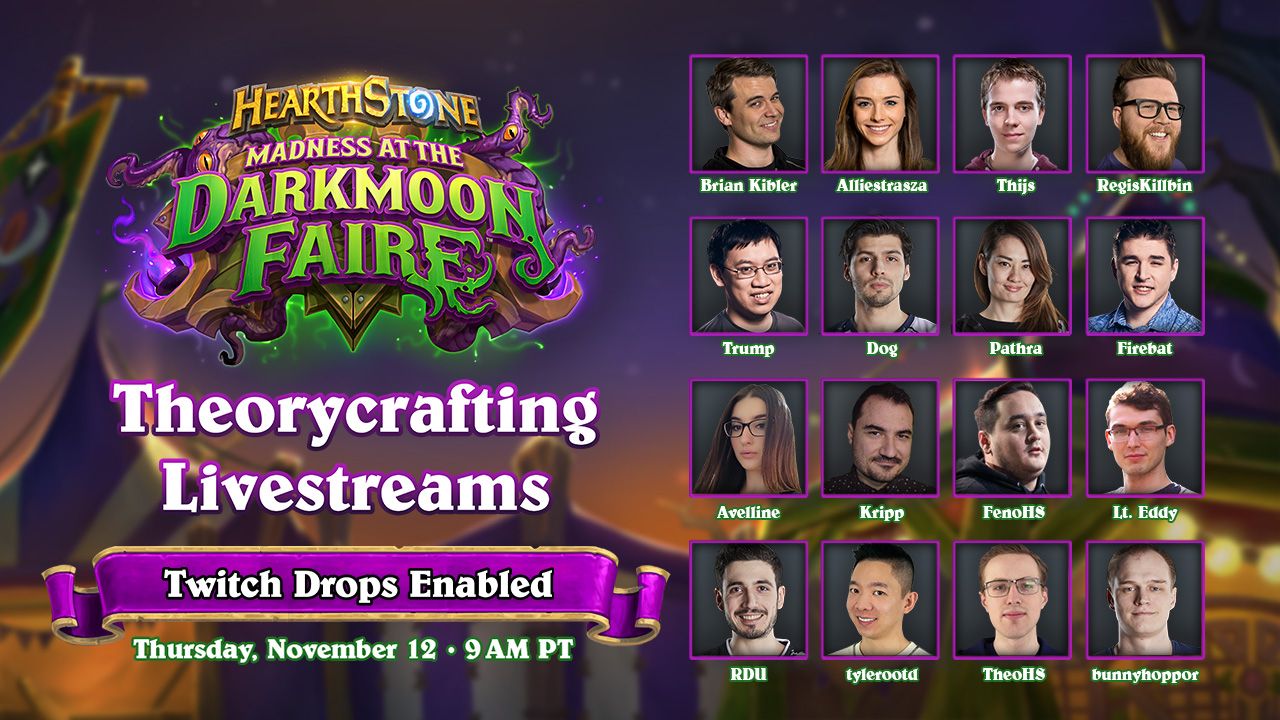 Watching any of these theorycrafting streams for two hours between 9AM PT and 12PM PT will award you a Madness at the Darkmoon Faire card pack, and another can be earned by watching two more hours between 12PM PT and 6PMPT. In addition, Blizzard will be awarding a total of 2,000 gifted subs throughout the day, so be sure to watch your favorite creator!
On November 13, you have a chance to win one of the 100 mega bundles donated by Blizzard via Reddit. This is a separate giveaway that they will be hosting, and more information will soon be posted on r/Hearthstone.
More mega bundles will be up for grabs on November 14 and 15 by again watching any of the above creators as they duke it out with the most popular new decks. Lastly, Blizzard will gift another 2,000 subs for watching on November 16.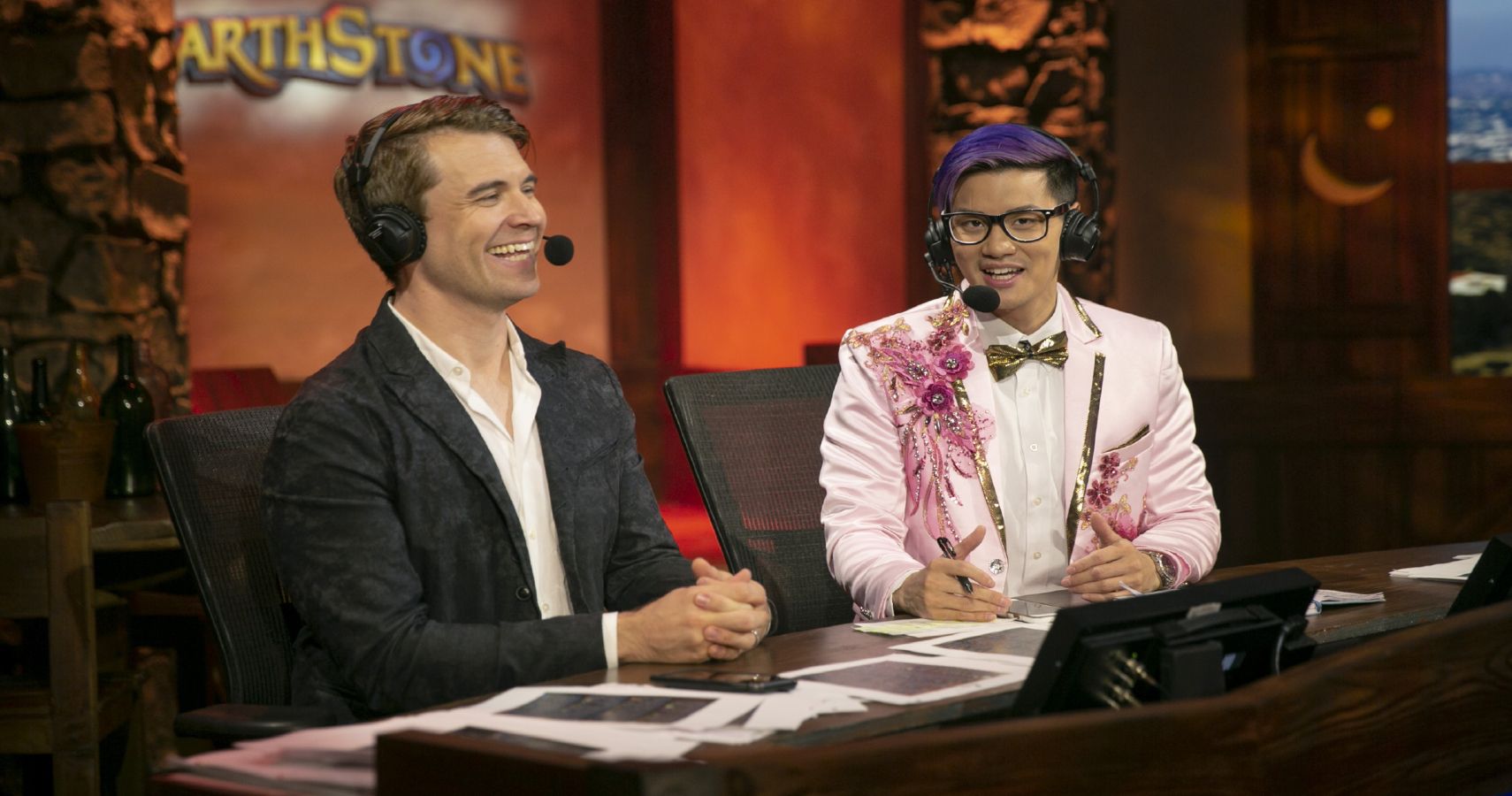 As always, the pre-release events are a great way to learn everything about the upcoming expansion and to hear from the pros about what might make a big splash, and what might be a total dud. In particular, it will be great to see how the pros react to the reimagining of the old gods.
When the Whispers of the Old Gods expansion launched in 2016, the meta was instantly dominated by the incredible power of N'Zoth, Yogg-Saron, and Y'Shaarj. Now the old gods have been reimagined with their original concepts in mind, but their power level looks far more reasonable.
As a result, they may be fun and janky to play, but they may also be less impactful than their 2016 counterparts on the current meta. In any case, be sure to have your Twitch and Battle.net accounts linked up for a shot at these prizes during the expansion pre-launch event!
November 12th – 2 000 Gifted Subs (Twitch) + Twitch Drops
November 13th – 100 Mega Bundles on Reddit + 2 000 Gifted Subs Twitch)
November 14th – 200 Mega Bundles
November 15th – 200 Mega Bundles
November 16th – 2 000 Gifted Subs (Twitch)
Source: Read Full Article