Video game studios Asmodev (Ultimate Summer, Priest Simulator) and Gaming Factory (Gunslingers & Zombies, Human Farm) recently announced their collaborative title Inquisitor: The Hammer of Witches has received a name change and is now known as Mercyful Flames. The game's first teaser trailer was also released along with the announcement.
According to the game's Steam dev blog, the reason for the name change is because the original one sounded "extremely clunky", as if "the Lord of the Rings were called The Hobbits: A Wizarding Journey through a Magical Land." Bear in mind that both Asmodev and Gaming Factory are Polish companies, and language issues may be gunking up the title's translation for North American gamers because the original name doesn't sound as bad as the devs' describe. Other than that, development seems to be going as expected, with the game still scheduled to be released for PC and Nintendo Switch.
The story for Mercyful Flames has seemingly remained unchanged. The game is billed as "a detective adventure RPG" in which you take on the role of a former-occultist now-Inquisitor during the Dark Ages. The press release mentions that you'll have to become a member of a "bloodthirsty church" in order to save someone you love dearly. While adventuring to save your loved one, you'll face dozens of horror-filled missions where you'll be able to bribe, fight, investigate, and even torture your way through.
Your Inquisitor position and skills mark you as the ultimate interrogator, a skill you'll be using a lot to break the will of people so they reveal their darkest secrets. Fire will be your best tool, and you'll be presented with choices to either use it mercifully and help save the souls of the Church's enemies or burn everything around you in your pursuit to become a Grand Witch Hunter. On the flip side, you'll also be able to ask for God's Grace to help grow your skills and to request favors that will help you in your investigation and search for the one you love. Overall, the game seeks to provide you with "a slow-paced yet thrilling study of human meanness."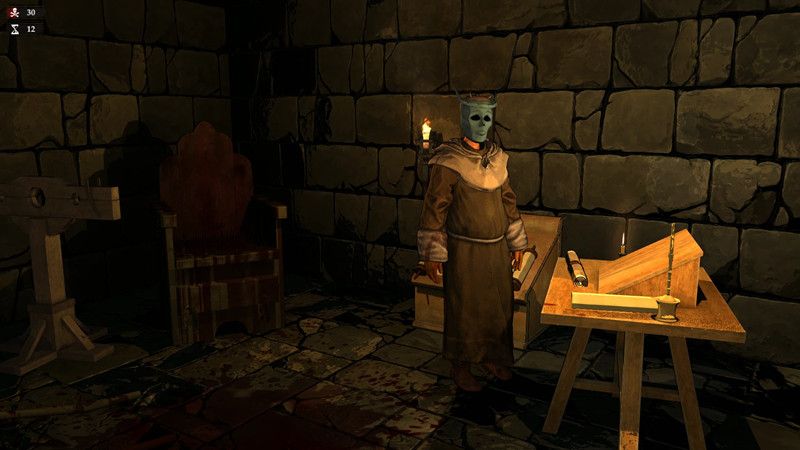 Game details are still rather slim at the moment, but the devs state that more are on the way. To catch them live as they're published, track the Asmodev and Gaming Factory Twitter channels.
Source: Read Full Article