Mihoyo just launched its latest Cryo-using five-star character, Eula, sending her banner live just yesterday. To celebrate her release, Mihoyo launched a new live wallpaper available via its N0va application.
If you're unfamiliar with the term, a "live" wallpaper is just animated wallpaper, sometimes accompanied by music. They've become quite a hit on Steam using applications like Wallpaper Engine, and Mihoyo released a few earlier this year for other characters like Ganyu, Venti, Barbara, and the Geo Traveler. Those are still all available, too.
You can grab Eula's latest wallpaper by visiting Mihoyo's official website for its N0va Desktop application, available for Windows. N0va is also available on iOS and the Google Play Store, so you can sport Mihoyo's fancy new wallpapers on most devices. Once you've got that downloaded, head to the Featured option in the app, and you should see an icon of Eula hanging out.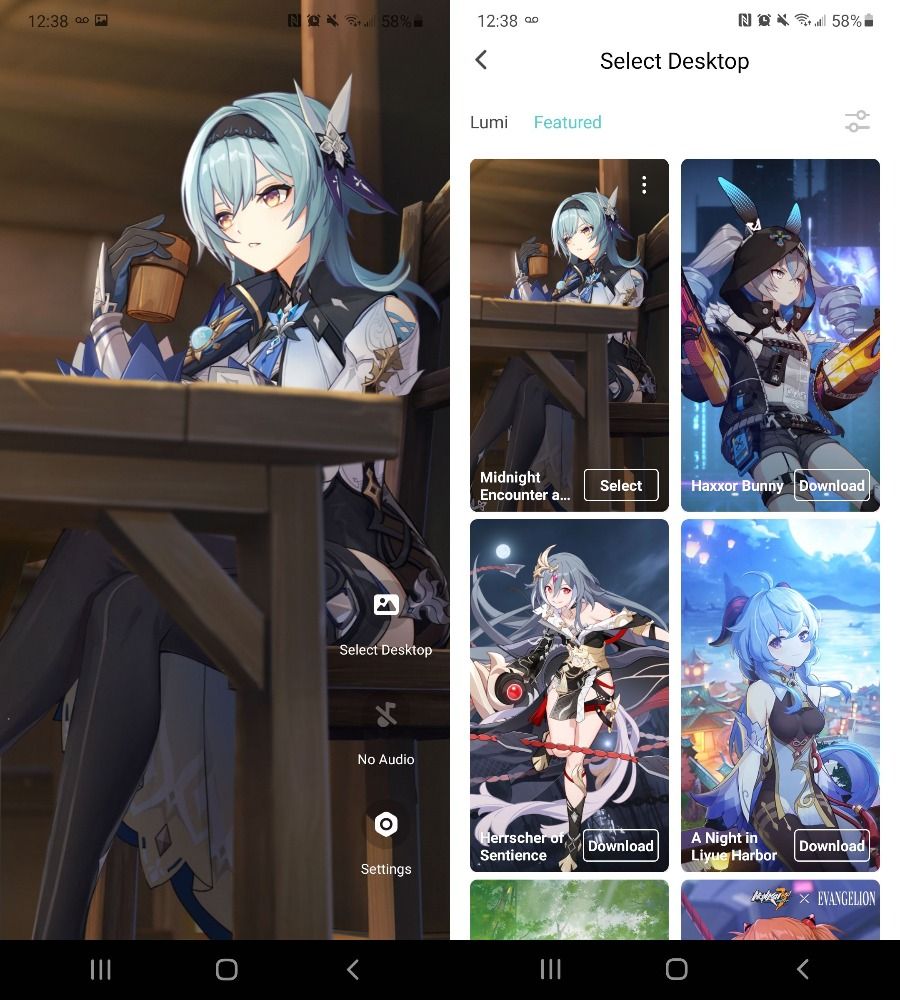 You'll need to select download before you can use her, but it's a short wait. Once you've downloaded the Eula scene you should be able to use her as a lockscreen, background, or both.
N0va App does have to continue running if you want to keep your animate Eula desktop, so make sure you don't exit out or you'll lose that Eula wallpaper. And if you don't fancy the new Cryo-user, Mihoyo has added a couple of new animated wallpapers from its other game, Honkai Impact 3rd, including one of Asuka from the Evangelion crossover event earlier this year.
Until recently, Mihoyo has mostly used its N0va application to show off Lumi, a cute little virtual girl that will pace about and knock on your monitor's screen. The company continues to branch out from just Genshin Impact goodies, as earlier this year Mihoyo announced its plans to localize its Otome game.
If you're ready to jump right into Genshin again, Eula just came out and we've already prepared a few recommendations on how to prepare for her.
Source: Read Full Article