If you told me a month ago that an indie game that knocks off Ace Combat would sit right behind Cyberpunk 2077 on Steam's top-sellers list, I'd have called you crazy. But 2020 has been crazy all year long, so the joke's on me.
But saying Project Wingman is just an Ace Combat clone would be selling the game short. Project Wingman adds to the Ace Combat formula with full VR support and a hectic roguelike mode that ensures the action keeps pilots gripping their flight sticks with white knuckles.
And it's apparently a recipe for success. Project Wingman is sitting in second place on Steam's top-sellers list for the second day in a row, beating out indie darling Satisfactory, the now much cheaper Red Dead Online, Baldur's Gate 3, Phasmophobia, and this fall's favorite party game, Among Us.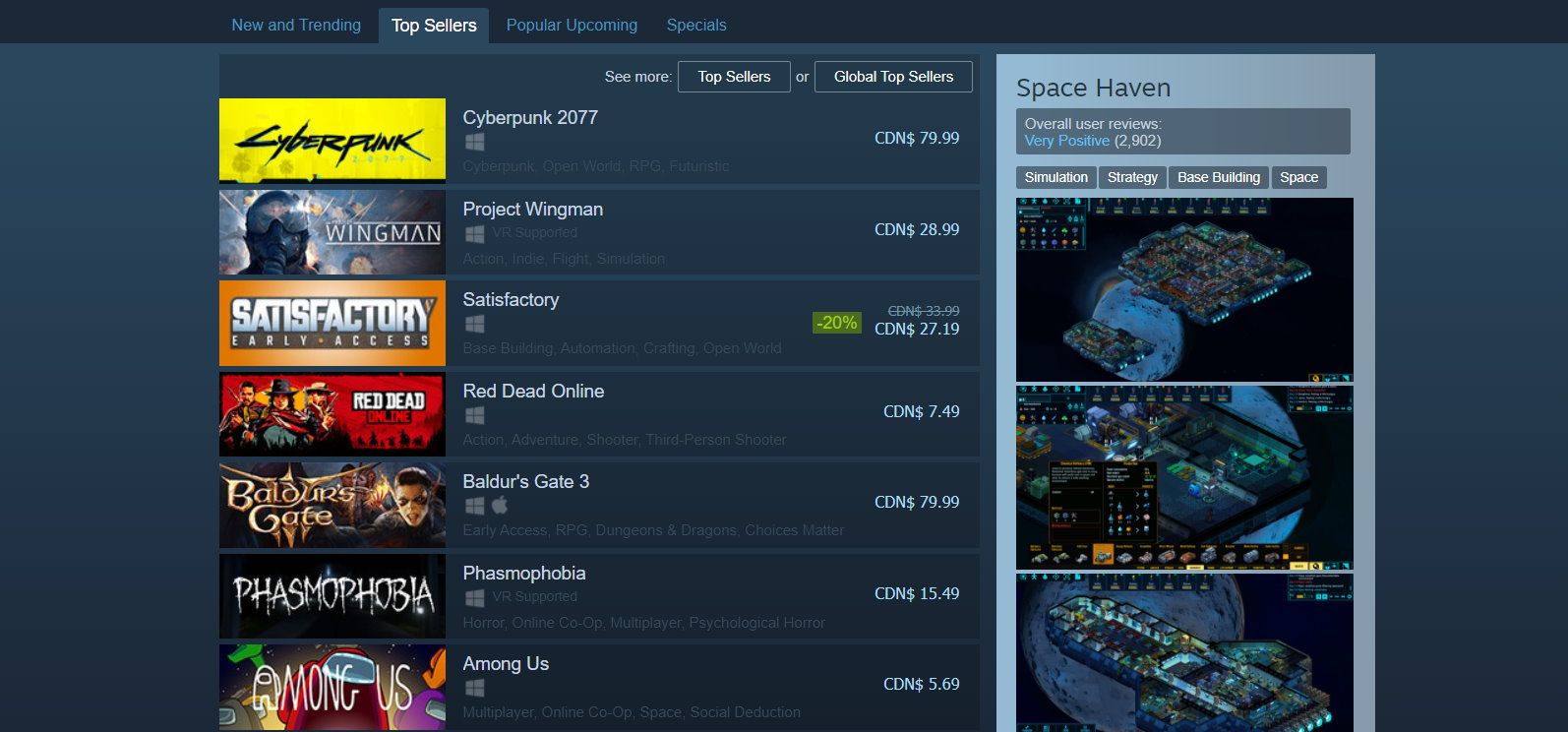 The only game that's kept Project Wingman down is Cyberpunk 2077. The fact that Project Wingman even comes close is a testament to its growing popularity.
For those unaware, Project Wingman got started back in 2017 with a grant from Epic Games Unreal Dev program. It then went on to have a successful Kickstarter campaign with roughly 2,500 backers pledging $114,000 Australian dollars, and after that, it got picked up by Humble Games as its publisher.
Gameplay is very similar to Bandai Namco's Ace Combat franchise, with players sitting either in the cockpit or with a camera sitting outside in third-person view as the player throws dozens of missiles at an equal number of enemy aircraft and ground targets. Project Wingman is not a flight simulator and better describes itself as a "flight action game with an emphasis on polished and refined gameplay, true-to-its-roots inspirations, and an engaging single-player experience."
There are a number of real-world aircraft represented in Project Wingman, although the names and models are slightly different from their real-world counterparts to avoid legal repercussions (Project Wingman's F-22 analog, for example, swaps the rear stabilizers for front canards).
Project Wingman is available now on Steam and Humble Store for $24.99. No console version has been planned, but successful sales have a way of making an indie game's plans expand.
Source: Read Full Article