For some, the brilliant white monolith known as PS5 sits proudly in their homes. For others, the great pursuit continues. Luckily, Irish toy company Smyths has confirmed that its PS5 stock will be replenished in February.
Speaking to British tabloid The Sun, a Smyths representative gave an estimation. "We are not receiving further stock until February 2021," the spokesperson commented, and also confirmed that the stock it had received in mid-January had been sold within hours. With February just around the corner, British buyers should keep a close watch on Smyths' website for an incoming of fresh consoles.
Launch day for the PS5 was one hell of a fiasco, and it was the same for its rival: the Xbox Series X/S. Between the lucky few and the horde of scalpers, it was near impossible to bag a console on release day – and some people are still finding it challenging to acquire one. Scalpers even boasted that it "keeps getting easier every time" thanks to flaws in the purchasing system, including British retailer Argos' website loophole. This debacle left genuine buyers at a terrible disadvantage on launch day – especially for people trying to claim their copy for Christmas presents.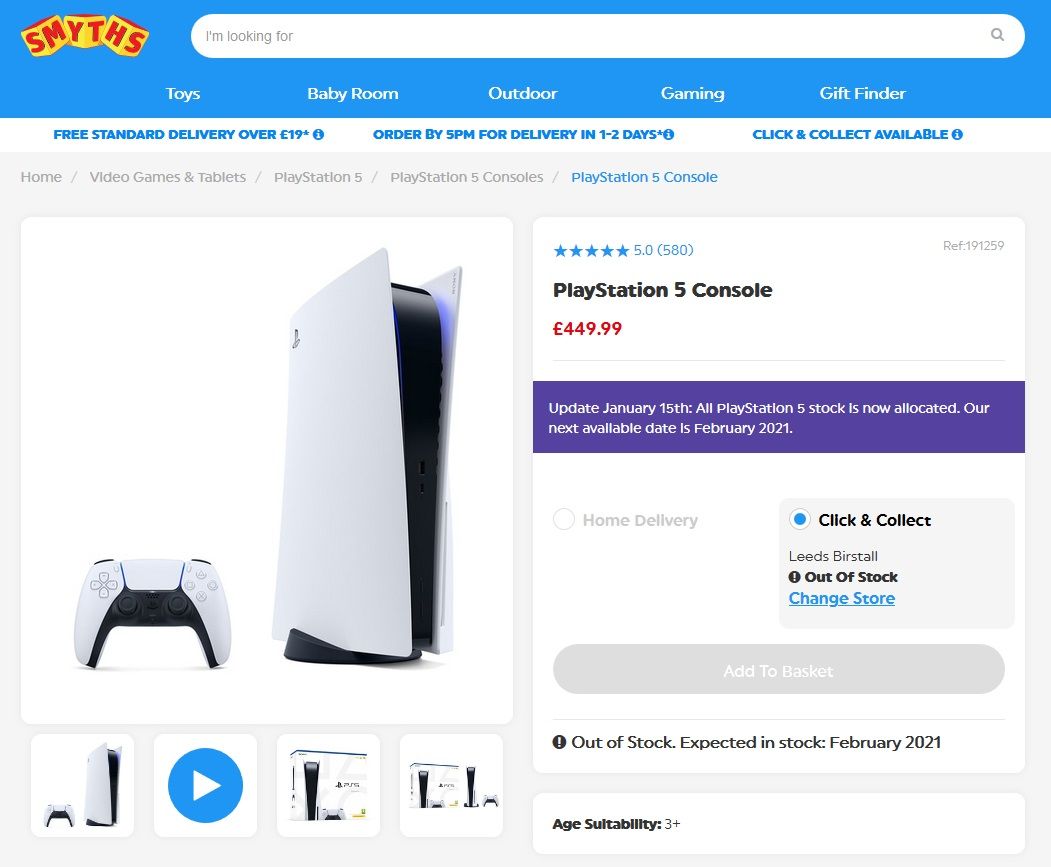 To add insult to injury, a handful of UK customers got sent cat food and kitchen appliances by Amazon, instead of their PS5 consoles. One delivery driver apparently stole a console – which was intended for someone's birthday – and the amount of missing PS5s that accumulated within Amazon even warranted a full investigation by BBC's Watchdog. Amazon did state that all of the missing consoles would be replaced, and all customers involved in the mishap should have their systems by now.
Whether you've already acquired your copy, or you're still waiting on tenterhooks, we've compiled a list of every PS5 exclusive that's been announced for the next-gen system. GhostWire Tokyo, Returnal, and Deathloop are but a few to give you a taste of what's to come – that should give patiently-waiting customers something to look forward to.
Source: Read Full Article