17 years after its successful run came to an end, the Game Boy Color is getting a brand new release. POWA! from developers Aiguanachein.
Video game news has been dominated by the next generation of consoles thus far in 2020. Quite right too since that next generation is now only a few months away from becoming the current generation. Although official release dates are yet to be confirmed by PlayStation and Xbox, it's expected that both the PS5 and Series X will be on the market before the middle of November.
Turns out there's another video game release heading our way in November 2020, and it has nothing to do with the new consoles whatsoever. In fact, it has everything to do with a very old one. A 22-year-old one to be exact. The Game Boy Color. That's right, good news for anyone who has kept hold of the retro handheld console as later this year, it is getting a brand new release.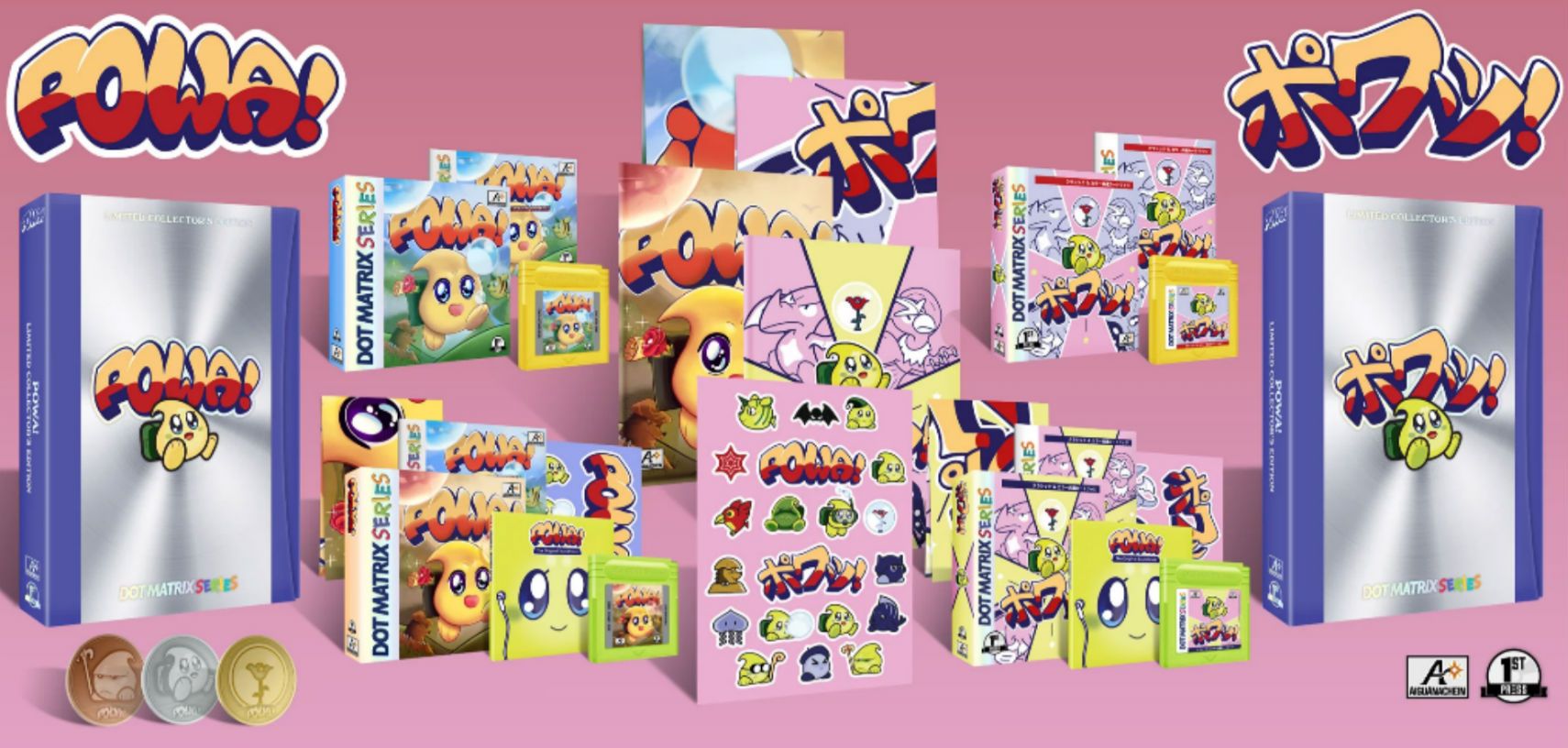 While the likes of Ubisoft and Square Enix have been focusing on how to create games for consoles gamers don't even have yet, developer Aiguanachein has been creating a game for a console none of us have anymore. It's called POWA! and will likely conjure up fond memories for anyone who spent hours playing Kirby's Dream Land and Wario Land.
POWA! is a part of the Dot Matrix series and as can be seen in the photo above, when we say physical release, we mean it. Even better, POWA!'s cartridge is backward-compatible. That means it will also work on the Game Boy Color's bigger and far more cumbersome older brother, the original Game Boy. Its developers describe POWA! as having an "ever-increasing" difficulty curve to keep players interested from start to finish.
As highlighted above, Aiguanachein is aiming for a November 2020 release for POWA!. Anyone who wants a copy is able to preorder the title now, though. The regular edition will cost €49.99 ($59.67), the limited edition is €64.99 ($77.58), and the collector's edition is €129.99 ($155.16). The regular edition comes with a copy of the game and a commemorative coin, but the more retro gamers are willing to pay for POWA!, the more goodies they will get.
Source: Read Full Article