Renowned Dungeons & Dragons and comic book writer Jim Zub recently launched a Kickstarter campaign celebrating the 10th Anniversary of his fantasy-action-comedy comic Skullkickers. With the $16,939 goal already reached, the campaign will have Zub and they're team creating a brand new Skullkickers comic story, along with an entire companion tabletop roleplaying adventure for the fifth edition of the world's most popular roleplaying game.
As of this writing, the Skullkickers: Castar Bastards and the Great Grotesque campaign still has 18 days to go, and has already maxed out three of the eight Reward Tiers. The Skullkickers RPG will include two editions of the campaign book (Standard and Limited) in print and PDF, a double-sided map, a deck of NPC cards, original game art sketches by Zub and fellow Skullkickers artist Edwin Huang, desktop and mobile wallpaper art packs, and more. And currently, there is still one slot open in the $1,800 Reward Tier, which gets you all those rewards (and more) PLUS you get to appear as a character in the new Skullkickers comic story.
The comic portion of the Skullkickers campaign will feature a complete 30+ page comic story that Zub states is totally reader-friendly whether you're a long-time fan of the series, or if this is your introduction to it. Zub relates a bit of Skullkicker history here, from its origin as "a short story called "2 Copper Pieces" written with Chris Stevens in 2008, to how they officially launched the Skullkickers comic at Image Comics with the team of Edwin Huang, Misty Coats, and Marshall Dillon. Zub considers Skullkickers to be "my love letter to Dungeons & Dragons and Conan the Barbarian", and since the series ended in 2015, felt that they wanted "to do something new with our favorite monster mashing mercenaries" for the tenth anniversary.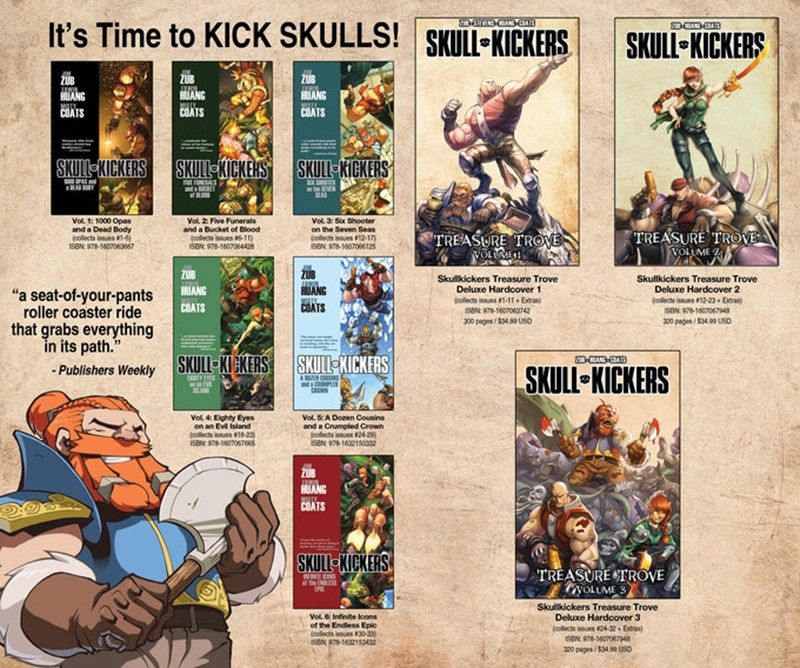 The RPG portion of Skullkickers will present a 60+ page adventure set in the Academy of Serious Sorcery and Holistic Occult Learning, "a magic school filled with mystery and misfits that's yours to explore (and probably destroy)". Zub is working with RPG designers Mike Olson, E.R.F. Jordan, and Clint Cronk to develop the story, along with others who will be revealed in future campaign updates. Together, they're creating an RPG story fitting for the Skullkickers realm that will include a fully developed student social system, new spells, wild magic spell effects, new magic items, new malevolent monsters, and a nine-story Academy tower with a classically twisted dungeon crawl hidden beneath it.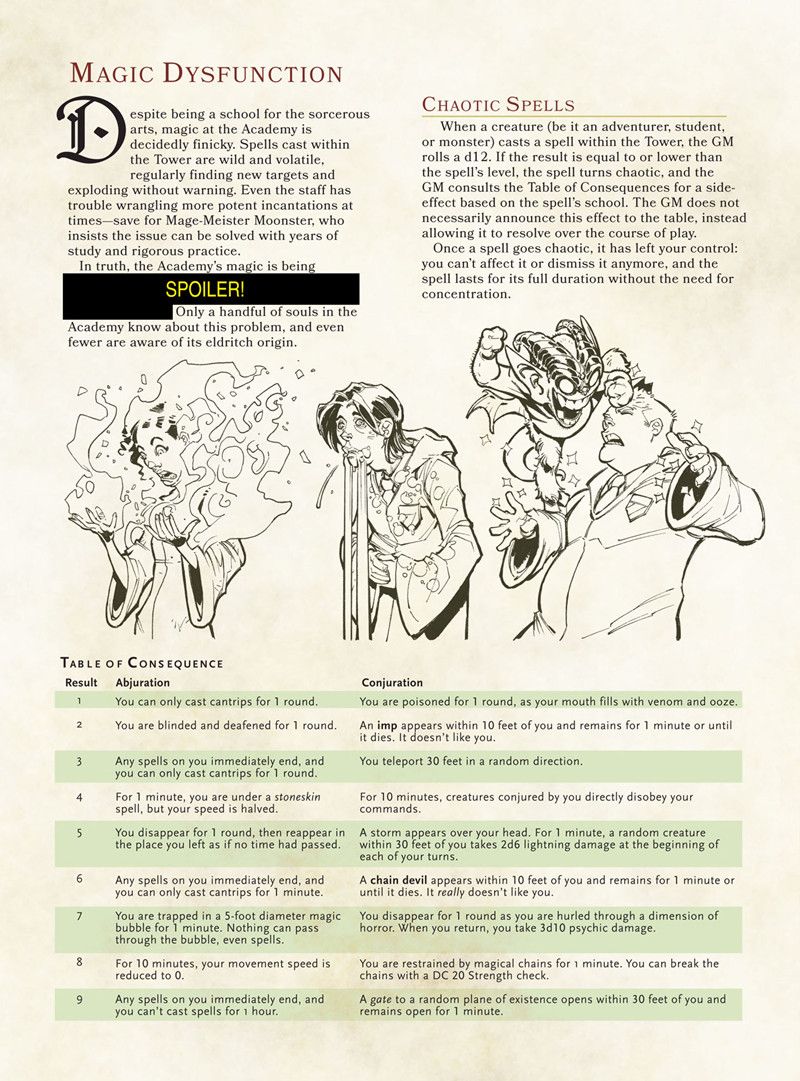 Roll over to the Skullkickers: Castar Bastards and the Great Grotesque Kickstarter page for more details and pretty art, and select yourself a Reward Tier to support this campaign at.
Source: Read Full Article