Josef Fares, the developer behind A Way Out and this year's It Takes Two, is confident that people will love his upcoming title. In fact, he is so confident that he has publicly guaranteed $1,000 to anyone who gets tired of the game. Talk about putting your money where your mouth is!
In an interview with Game Informer, Fares discussed the development of Hazelight Studio's upcoming It Takes Two and what fans can expect. In the interview, he explains how video games are not always, necessarily, about fun. In fact, there is a recent trend, and he cites Naughty Dog's The Last of Us and his own Brothers, as games that are less about fun and more about the experience; "Some parts of gaming are fun, but I would say that more, depending on the scene, it should be engaging."
This leads him to discuss It Takes Two and how it all begins in a place that is not fun; during a divorce. The daughter of two divorcing parents kicks off the adventure in It Takes Two through the creation of two small dolls. In trying to find meaning in the world around her, these two dolls become a reflection of her journey to understanding.
Since this is a narrative game, Fares wants to keep the gameplay surprising; "Because we're doing a narrative game, every situation has to reflect what goes on in the game…So, if the character needs something, it should reflect the gameplay as well. I think in narrative games especially, repetitiveness is super dangerous. Once you have that, you get the feeling sometimes that designers and writers are doing two different games, if you know what I mean." The goal is not to deliver an open world with endless routes of possibility and surprise, but to create a highly varied and more directed linear experience for the player. One that players won't get tired of easily.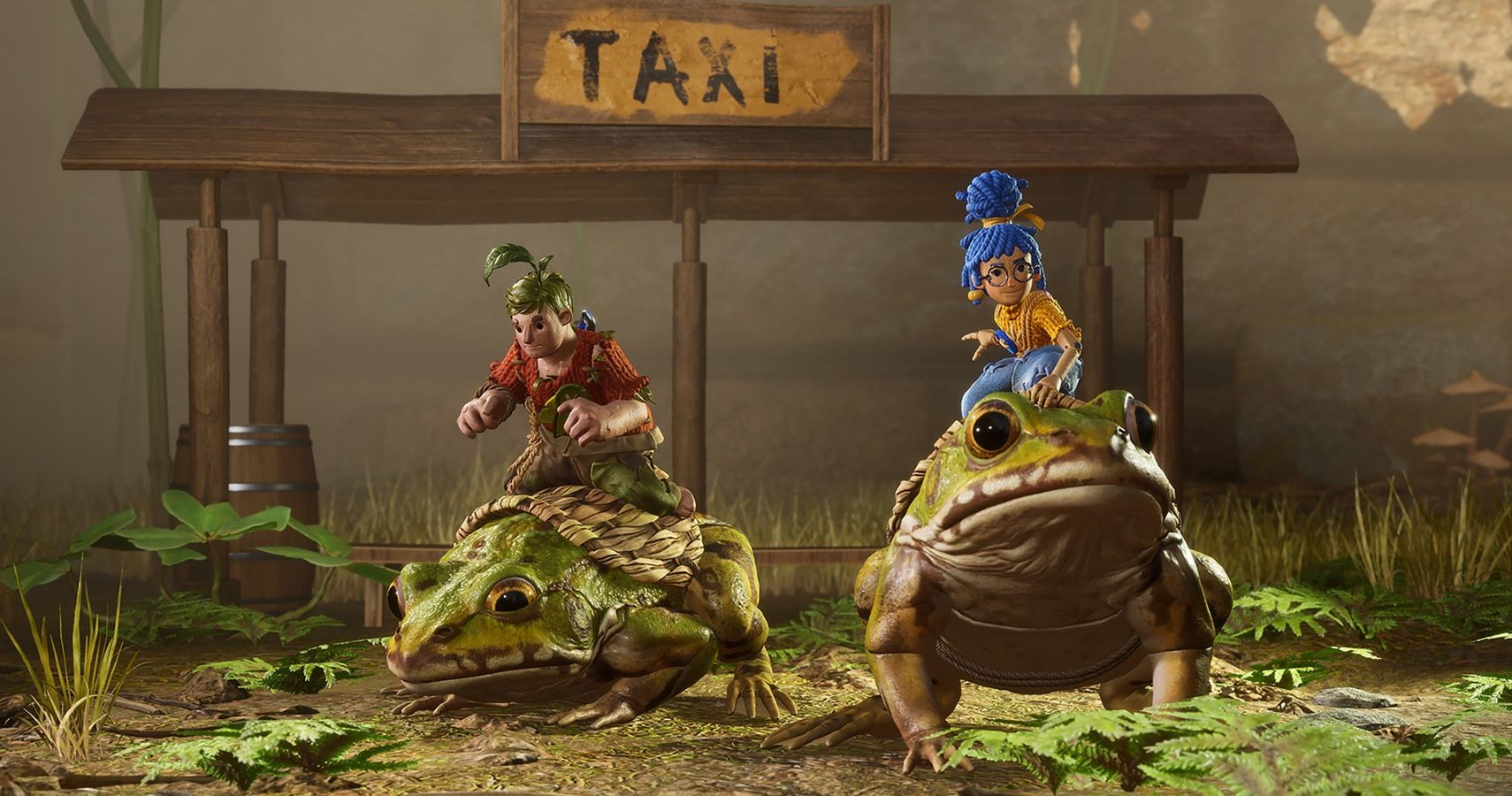 Of course, Fares is known for his hilarious and sometimes outrageous interview moments, like his memorable The Game Awards takeover. Therefore, it isn't surprising when he makes a pretty bold claim about the game and how confident he is that fans will not tire of It Takes Two: "That's another thing that I can guarantee you with It Takes Two: It's impossible, and quote me on this, to get tired of this game. You can put this as the headline. I can literally give 1,000 bucks to anyone who says, 'Oh, I'm tired of this game now because it doesn't surprise me.' One thousand bucks! I guarantee. I'll give it to everyone who gets tired. But they have to be honest about it."
This is surely a bold claim and one that shows how confident Fares in It Takes Two's ability to keep the player engaged. Though, it seems to be paying off as the game is getting rave reviews.
Next: Assassin's Creed Valhalla Narrative Director Darby McDevitt Quits Ubisoft
Game News
PC
Steam
Xbox One
Ps5
ps4
It Takes Two
Xbox Series
Source: Read Full Article