If a series or franchise has been immortalized via an official Lego set then its creators, fans, and anyone else attached to it can safely say they've made it. Star Wars, DC, Marvel, and even Mario all have multiple Lego sets with which fans can recreate iconic scenes, vehicles, and characters. 30 years after he was first introduced to the world, Sonic hasn't been able to boast an official Lego set, until now.
As revealed by Lego today, Sonic is getting his very own Green Hill Zone set. The even better news is it's only a matter of days until you can get your hands on it. The Green Hill Zone set will be available in Lego stores and through its online store starting January 1, 2022, so just four days from the publication of this article, and it will retail at $69.99.
The set was actually inspired by Sonic and Lego fan Viv Grannell. Viv submitted her vision for a Sonic Lego set to the Lego Ideas platform earlier this year. Once a submission reaches 10,000 votes Lego takes it under consideration. Viv's Sonic design reached that goal very quickly and Lego clearly loved the idea. The original design has been tweaked and the set that will go on sale on New Year's Day can be found below.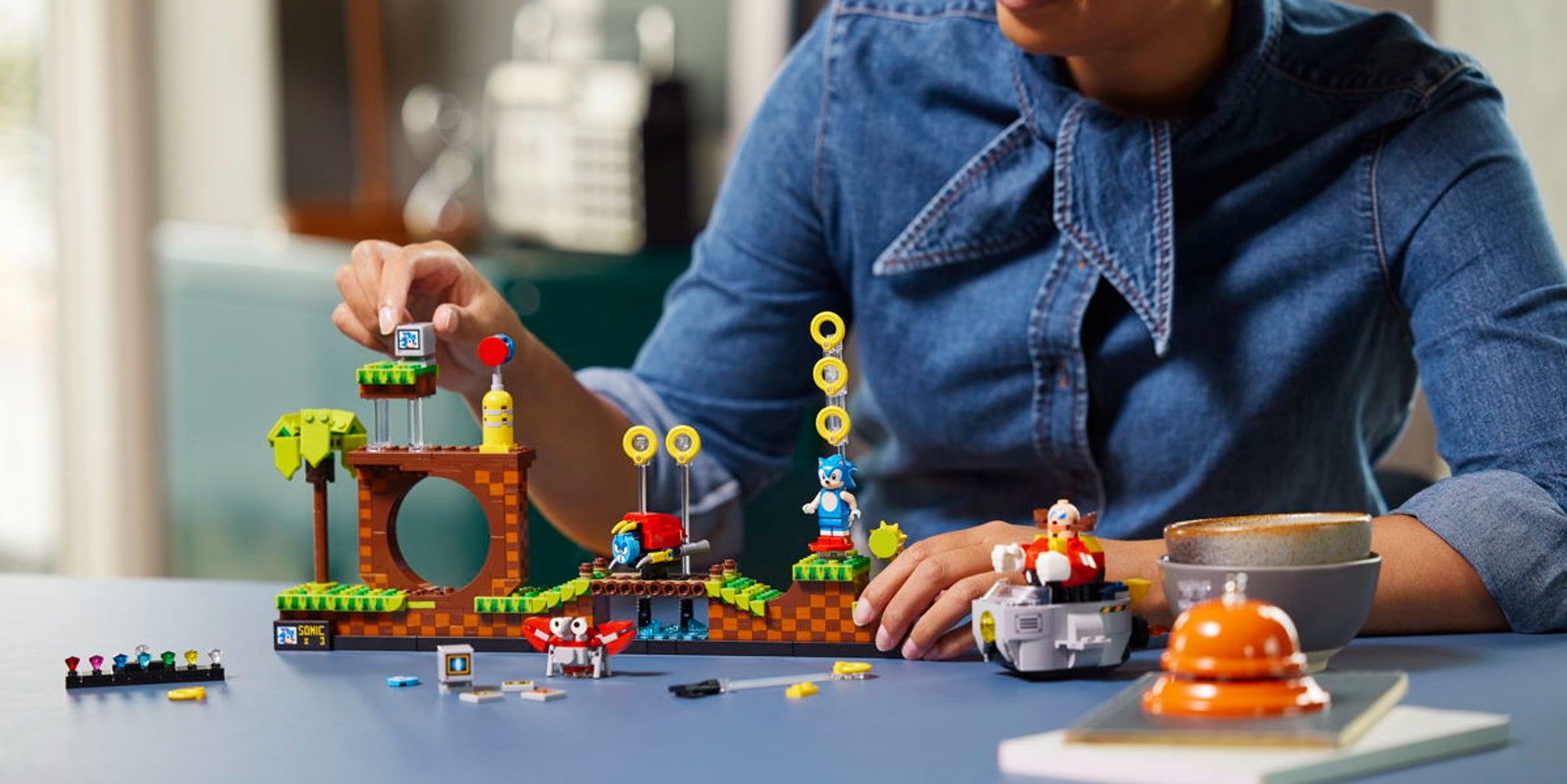 The set is made up of 1125 pieces and includes Sonic, of course, Dr. Robotnik complete with an Egg Robot for him to sit in, and also the Crabmeat and Motobug enemies from the very first game. The set also has interactive elements similar to the Mario sets including a spinning checkpoint post, different item boxes, and ten boxes of rings for you to meticulously place so Lego Sonic can rush around and collect them all.
Also included in the set are Chaos Emeralds, which you can see pictured above, and a Technic lever that allows Sonic to spring into the air. It's also noted that the Green Hill Zone set is a modular build that can be linked to other architecture sets. No confirmation as of yet, but that would suggest Sonic will be getting more Lego sets in the future. Perhaps a Chemical Plant Zone set that connects to this one, allowing him to speed between the two sets with ease.
Source: Read Full Article