If snuggling up to a life-size Pokémon sounds like your kind of thing, then Nintendo has you covered. Later this month, a cuddly Slowpoke will be available for pre-order at 49,500 yen or $450.
The plushie, according to the Japanese website, is 25 inches high, 29.5 inches across, 59 inches long, and 17 pounds. It's a big Pokémon – it probably won't fit into your mailbox. You can certainly try, though.
"It's a form that makes you want to hug me!" The post opened, "I asked a girl with a height of 150 cm to be the model, but if you include the tail, Slowpoke is bigger. Slowpoke is surprisingly big. The body is so voluminous and chewy. It's so comfortable to touch that you'll love Slowpoke to your heart's content."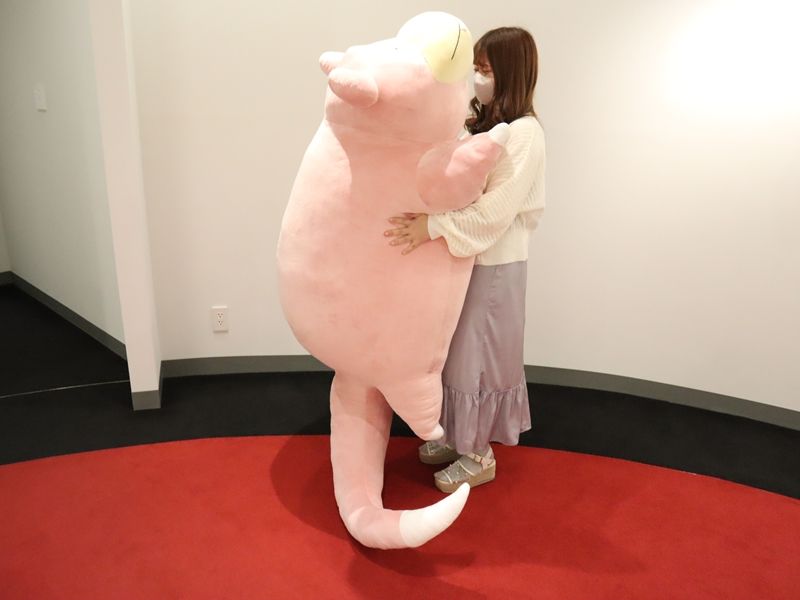 Seeing how big Pokémon would actually be if they were real is always surprising, and Slowpoke is no different. Nintendo has also released a life-size Furret and Pikachu, but what will follow this pink giant is unclear. Perhaps we'll get Giratina or Gyrados, although that might be pushing it.
Meanwhile, Galarian Slowpoke and Mega Slowbro will be making their way to Pokémon Go next week. They'll be part of the A Very Slow Discovery event.
The plushie is releasing in Japan come November, but it's unclear if it will be available internationally. It's expensive, at any rate, and will likely crop up on websites like eBay. Although, if the cards are anything to go by, they won't be reasonably priced.
Source: Read Full Article