Bingo Blitz is teaming up with the Make-A-Wish Foundation to help make dreams come true for kids with grave illnesses.
Bingo Blitz, the free mobile app and online bingo experience, is donating $100,000 to the pediatric charity, Make-A-Wish Foundation. Bingo Blitz offers an online community for bingo enthusiasts and can be played either through Facebook or on any smart mobile device. The game contains different Location Rooms that allow players to play bingo in several major cities around the world: Paris, New York, London, and Sydney. Each of these rooms is themed after an aspect of that city and contains special features like in-game collectibles and special soundtracks. No actual money can be won or lost in Bingo Blitz, but the donation the game is making is completely real.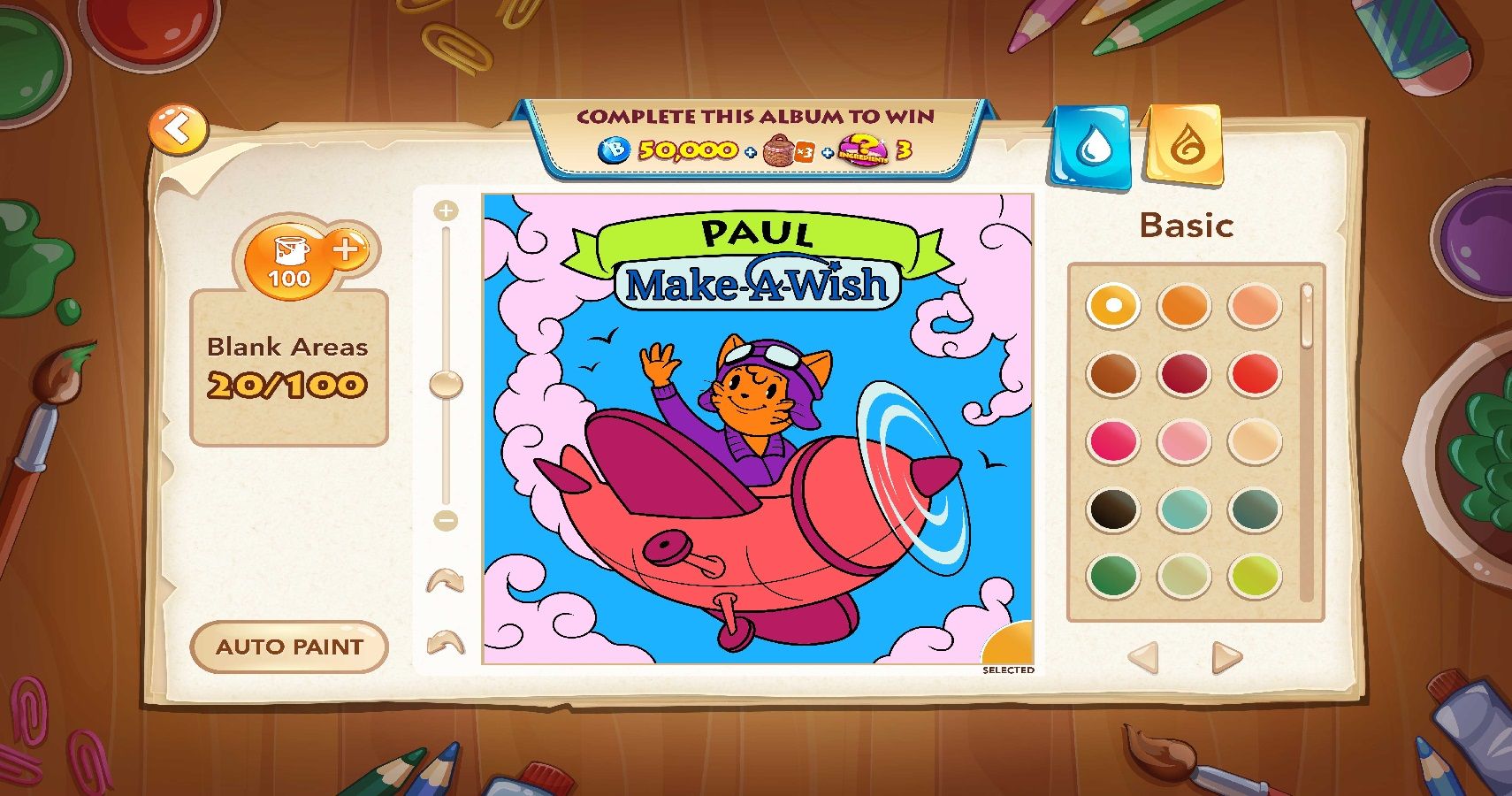 The partnership will be promoted through a mini-game that doesn't actually have anything to do with bingo. Special colorable pictures have been loaded into the game as a representation of a child's wish being granted. The images feature cartoon cats, in the signature Bingo Blitz animation style, doing things like flying planes or enjoying a tricked out treehouse with the name of a child held in a banner at the top. These pictures can be colored in with a basic palette, which can be supplemented by earning new colors through the main bingo game. Wishes can be anything from meeting a celebrity to a special event or party or a trip to a particular theme park, and it is anticipated that this partnership will raise enough money to grant around 50 wishes for kids around the world. Though it may seem an odd pairing, Bingo Blitz is owned by Playtika, a gaming company that has been a partner of the World Health Organization's initiative to slow the spread of COVID-19 through its campaign, #PlayApartTogether.
This is the first partnership between these two organizations and it's a good one. Bingo Blitz is played by millions of people each day and has a really joyful feel to it with the graphics and animation style giving it an almost childlike feel. This collaboration has the makings of doing some real good in the world, all thanks to the power of gaming.
Source: Read Full Article