It's all change once again in Mario Kart Tour with a new tour, track, racers, and challenge ushered into the game earlier this week.
Mario Kart Tour has taken us to Tokyo and Paris so far for its capital city-themed tours. This time, its racers and players are headed to London, and as always, the new tour comes with a new track and a couple of new racers. The track is called London Loop and allows players to race around the streets of the British capital.
Once unlocked, players will be able to race around London as Bus Driver Waluigi if they so choose. They'll also want to keep an eye on the barrels standing in the road on London Loop, because this tour also comes with the Ten Barrel Challenge.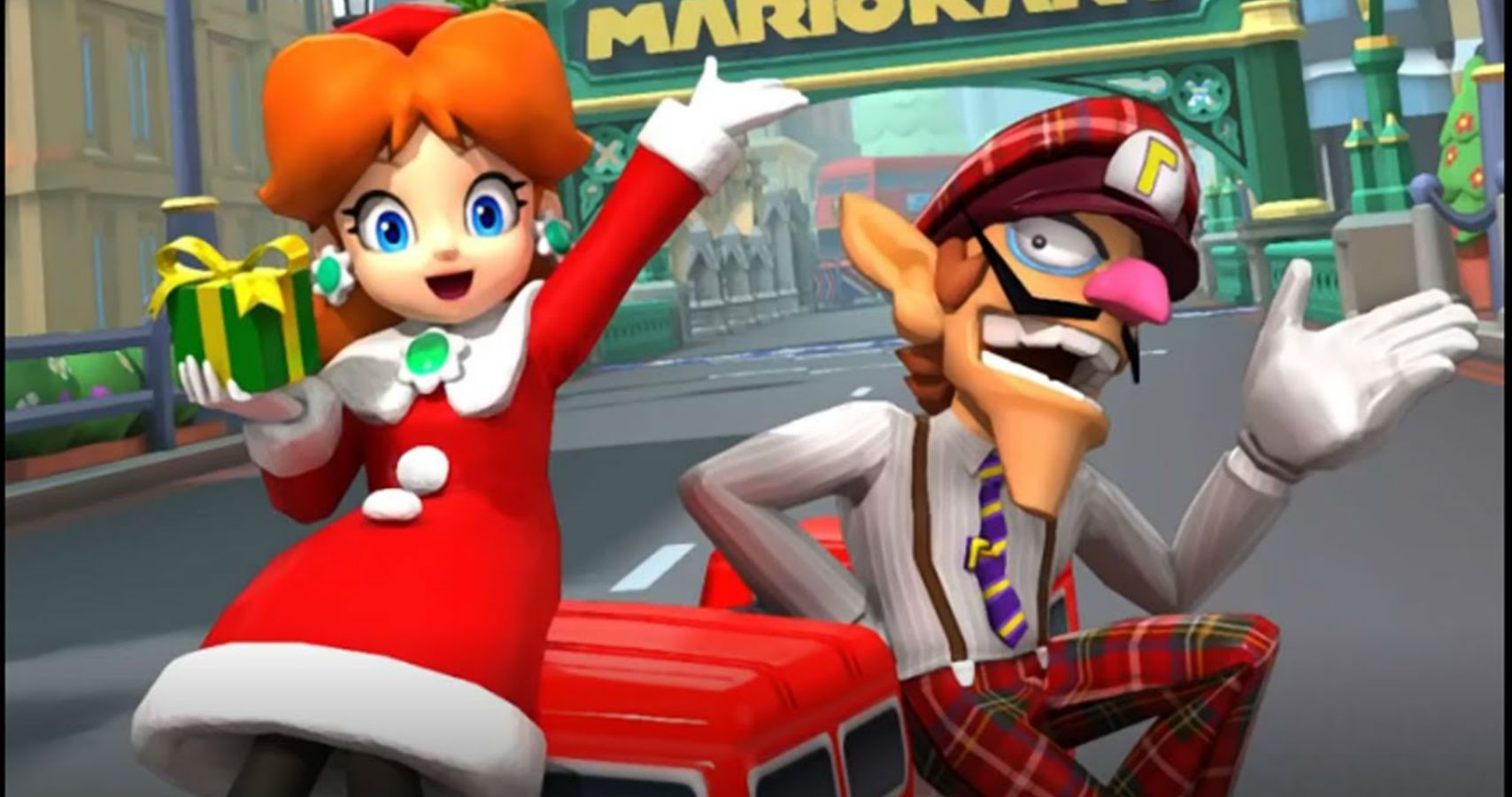 Breaking ten barrels on London Loop will be easier said than done, if you have not managed to do so already. The track is the first in the Daisy Cup and the barrels won't be waiting for you in the middle of the track, but rather strategically placed along the sides. The best way to break them is to carefully drift around corners.
There are a total of eight barrels on the track, so it will take at least two attempts to beat the challenge. Chances are, it might take as many as three or four depending on how adept you are at drifting. Barrels can be broken with shells, bombs, or simply by driving through them, although that might slow you down a little and drag you back into the chasing pack.
The easiest way to complete this challenge, and the method which should prevent you from racing London Loop over and over again, is to complete the track on 50cc. Drifting around the corners at a slower speed will give you a better chance of breaking the barrels. It will also allow you to open up that lead again after smashing through ten barrels.
Mario Kart Tour is now available for download on Android and iOS.
Source: Read Full Article