At $858,000 and counting the Kickstarter for Marvel United, a cooperative tabletop game featuring Marvel heroes and villains, has achieved its fundraising goal of $150,000 almost six times over. In a surprise reward for smashing through so many stretch goals, the game's developers CMON and Spin Master Games are adding a solo mode to the previously multiplayer-only game.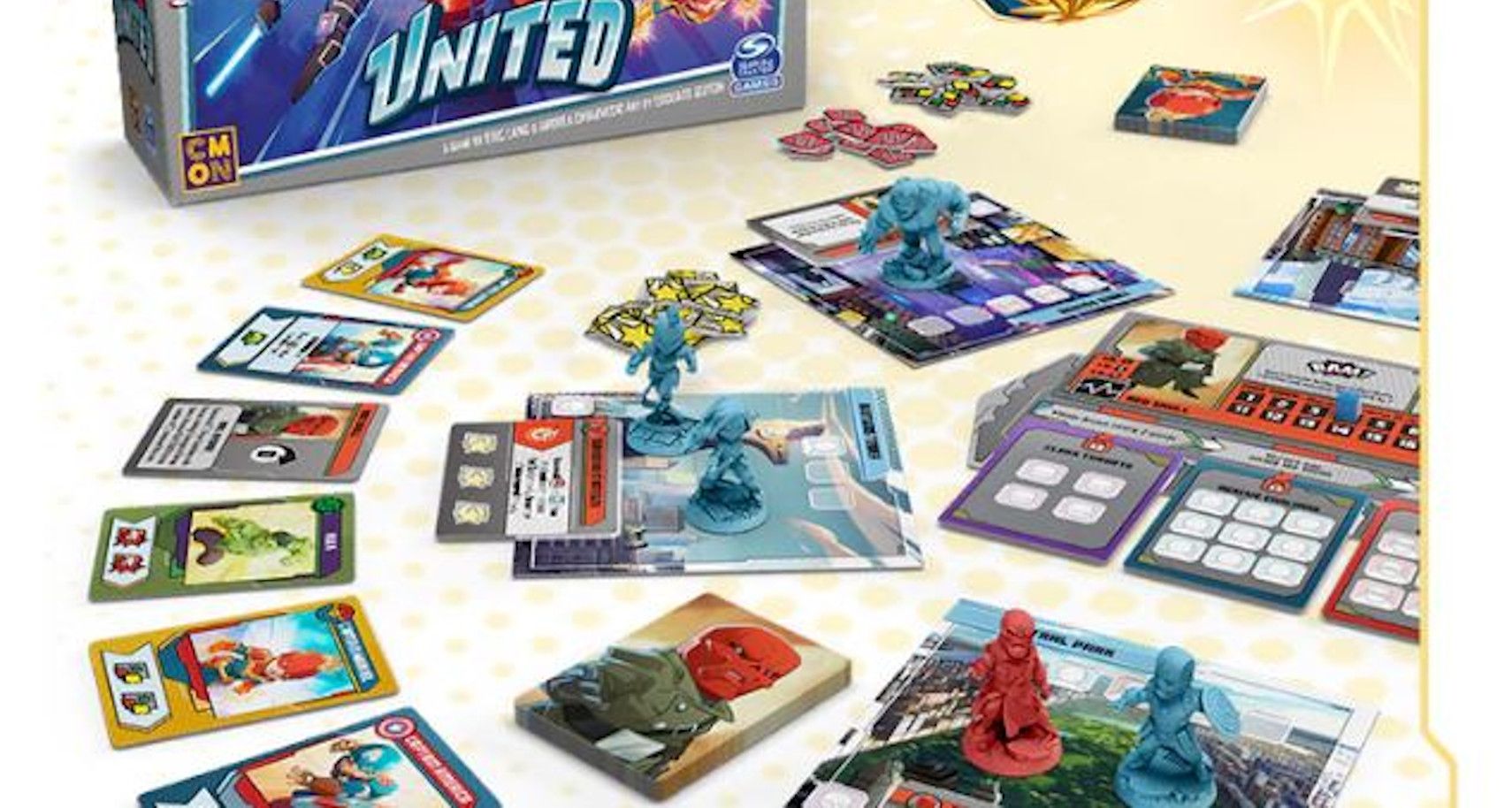 The new mode for Marvel United, called S.H.I.E.L.D. Solo Mode, provides a rule-set that allows players to control multiple Marvel Superheroes instead of the normal mode's one hero per player. S.H.I.E.L.D. Solo Mode balances the optimization that comes from giving a single player access to multiple heroes by altering a key mechanic of standard play. In the multiplayer rules, if a player runs out of cards in their hand they are KO'd and can are revived on their next turn. In the solo mode when one of the hero hands the player is using runs out of cards the hero is eliminated. When all three heroes are eliminated, game's over, the villain wins – Ultron enslaves humanity, Thanos wipes out half of sentient life, or whatever the heck Taskmaster wants happens.
Related: Marvel's Avengers: Every Hero And Villain Set To Appear
Not to be confused with the already released Marvel Champions, or Marvel: Crisis Protocol tabletop games based on the Marvel universe, Marvel United is poised to fill an important niche in the Marvel tabletop offerings. The niche of a game that you don't need twenty years of tabletop gaming experience to figure out. Crisis Protocol is a miniatures game, the base set of which costs $85. Players then need to assemble and paint all of the figures for it. Then there's the fact that it's one-on-one competitive game, which means you need to find someone else who also paid $85 and assembled and painted a bunch of minis. Needless to say, it's an investment. 
Marvel Champions is a cooperative card game that actually plays sort of similar to the way Marvel United will. Players choose a hero to take the role of for the game and try to foil a villain's plot by playing from a deck of cards. Where Marvel United is streamlined in terms of hero's abilities and deck size, however, Marvel Champions is a bit stat heavy and requires a bit more attention to detail to play well. For example, a hero deck in Marvel Champions contains forty to fifty cards while in Marvel United hero decks have around twelve.
The base set of Marvel United costs a $60 Kickstarter pledge and has an estimated delivery date of March 2021. Also United comes with figures for the heroes and villains and they're adorable. No X-men characters though, just Avengers.
Source: Read Full Article