The hype that surrounds the metaverse is by no means limited to Silicon Valley or Redmond, Washington or even to the United States. Not by any means when the Chinese tech giants Tencent and Alibaba have also expressed fascination with the concept and are actively pursuing it in the hopes of turning the metaverse into (virtual) reality.
In China, the hype has spilled over into real estate with speculators fuelling a boom in houses that have no hold in the real world. A report by China-focused publication Sixth Tone finds artist Huang Heshan suddenly making bags of money due to the boom. Having started building virtual houses as an art project called TooRichCity, with the initial idea of turning his virtual city into IP that could be sold to TV and film production companies, he then decided to pivot his creation towards a metaverse angle.
This proved to be a hit. Huang sold 310 digital houses for RMB 400,000 ($63,000) in just two days. The buyers were mostly young, tech savvy buyers. According to Sixth Tone, each buyer received a property certificate and access to an exclusive group on chat app WeChat, which are par for the course for property buyers in China. The glaring difference of course was that these houses didn't actually exist, but were solely digital. In fact, the houses are digital images of buildings in the form of NFTs. (An example of Huang's creations can be seen on the left in the cover image above.)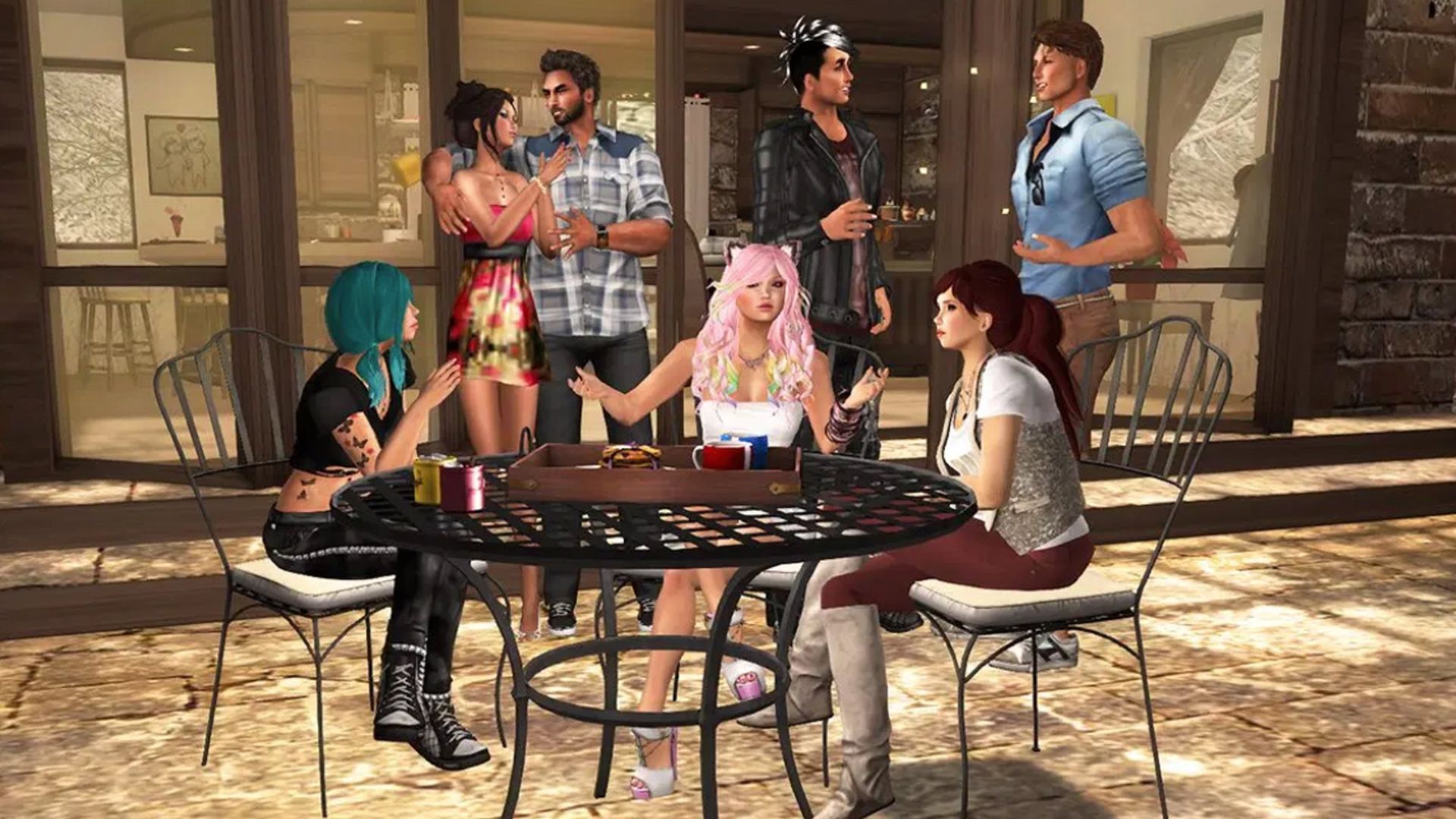 Meanwhile, in the boring offline world, the housing market in China is suffering, capped by the ongoing woes of property giant Evergrande. Virtual real estate, on the other hand, is heating up. Local trade publication China Real Estate Business had 'metaverse property" listed as number one in a feature on the "Top 10 Industry News of 2021".
Chinese virtual real estate speculators are not confining their activites to local concerns either, and are investing in metaverse property in Decentraland and The Sandbox, which are virtual worlds developed in the US. These Second Life-like worlds are built for the blockchain trend in mind and have seen investments from the likes of rapper Snoop Dogg and pop star JJ Lin.
Sixth Tone found an early mainland Chinese investor in The Sandbox who said that metaverse property appeals to three kinds of people: "The opportunists, the investors, and the idealists," the investor, who goes by the pseudonym of Carson, told the Shanghai-based media outlet.
It is not easy to purchase land on platforms like The Sandbox for mainland Chinese buyers since transactions are made in cryptocurrency and all cryptocurrency transactions have been banned since September. This means those who want to get in on the action must use a VPN and an international bank account to make the purchase.
Domestic brands are also creating virtual properties with VR companies such as Pico Interactive (which was acquired by TikTok creators ByteDance recently) and life simulation mobile game Honnverse seeing users selling their digital homes to others.
However, whether this counts as the metaverse is up for debate. Some users said that selling a property in Honnverse is akin to selling one's account for FarmVille. The metaverse is a debated concept although the original coiner of the term, science fiction writer Neal Stephenson envisioned a virtual reality in which people interacted with other people within digital worlds. The concept was brought to life in the same-named movie adapation of the novel Ready Player One.
Sixth Tone's report goes into more detail, but it seems that speculation in digital buildings and virtual land won't go away especially if plans for the metaverse from companies such as Tencent and Meta are to be believed.
Source: Read Full Article