Jackie Robinson is a legendary player in baseball history, so it only makes sense that there will be multiple special editions of MLB The Show 21 dedicated to him.
The Hall of Famer will receive retail, digital deluxe, and physical deluxe editions that all vary in downloadable content and physical goodies. The standard Jackie Robinson edition is $84.99 and comes with the game, a limited edition steelbook, four days early access, one diamond variety pack, two gold choice packs, double daily login rewards for the game's entire lifecycle, ten The Show Packs, 10,000 stubs for the game, and immediate access to Jackie Robinson's Bat Skin.
The digital deluxe edition, which costs $99.99 comes with an extra diamond variety pack, five gold choice packs instead of two, one ballplayer equipment pack, the double daily login rewards, ten The Show packs, 25,000 stubs (instead of the 10,000), and the Jackie Robinson bat pack.
Last, but not least is the retail deluxe edition for $99.99 that actually comes with a New Era MLB The Show 9FIFTY Jackie Robinson cap, plus the benefits of the standard Jackie Robinson version and a Digital New Era Cap that can be used in Diamond Dynasty.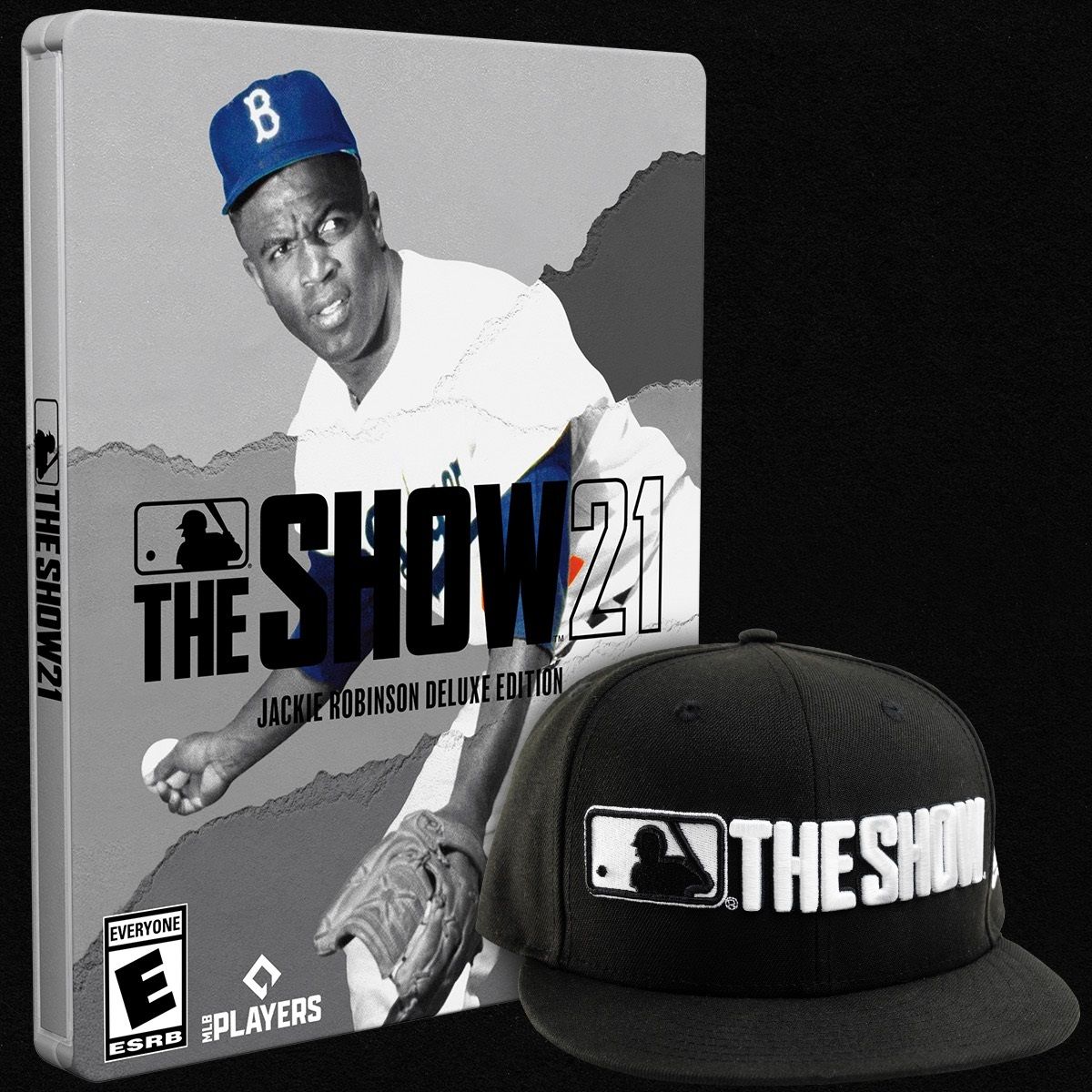 To celebrate Robinson's accomplishments in the 1940s for breaking the color barrier and forwarding the civil rights movement, Sony is donating $1 to the Jackie Robinson Foundation, which gives scholarships to people of color. It also provides mentoring and support services to scholars of the program. Robinson stood for equality while he was playing for the Brooklyn Dodgers, and the foundation is living up to those principles today.
You can pre-order any edition of the game right now through retailers and PlayStation Direct. The Jackie Robinson versions will also be available on Xbox One and Xbox Series X as the traditionally PlayStation exclusive series is making its first jump to Microsoft's platform this year. We live in a strange world now.
MLB: The Show is known for its outstanding recreation of baseball, and it's so accurate that the MLB has actually been using soundbites from Sony San Diego's games in place of an actual crowd. This has been implemented during the coronavirus pandemic that has left stadiums abandoned for many months.
In the age of Covid, we've seen a rise in the esports scene as these gaming legends have more of a presence than traditional sports organizations on social media. Despite these changing times, we'll always remember how important Jackie Robinson was in making the world more equal.
Source: Read Full Article