The time has come to reveal the first Dungeons & Dragons book for 2021, and Wizards of the Coast decided to surprise fans with Candlekeep Mysteries. The March 16 release will give Dungeon Masters 17 different one-shot adventures that they can run as a series or drop in the middle of another campaign. Due to the anthology format, the book also allowed Wizards to hire a slew of promising new voices that lend greater diversity and creativity to D&D.
Candlekeep is described as a "library fortress" and is a prominent location in D&D's Sword Coast. Candlekeep Mysteries will spotlight the fortress and some of the many books within – the books will serve as the starting point for the short adventures. The huge library has enough unique NPCs (and a ghost dragon) to serve as a central hub, or the 17 one-shots can be copy-pasted with slight name changes to fit other settings. This was one of the focal points for Senior Story Designer Chris Perkins–the other was using the short story format to give newer voices a chance to shine.
Wizards lists the authors in the press release, along with Twitter handles so you can see the full scope of the featured authors. And, as always, there will be one cover featuring fantasy art (this time by Clint Cearley), and an alternate cover exclusive to tabletop game stores by Simen Meyer.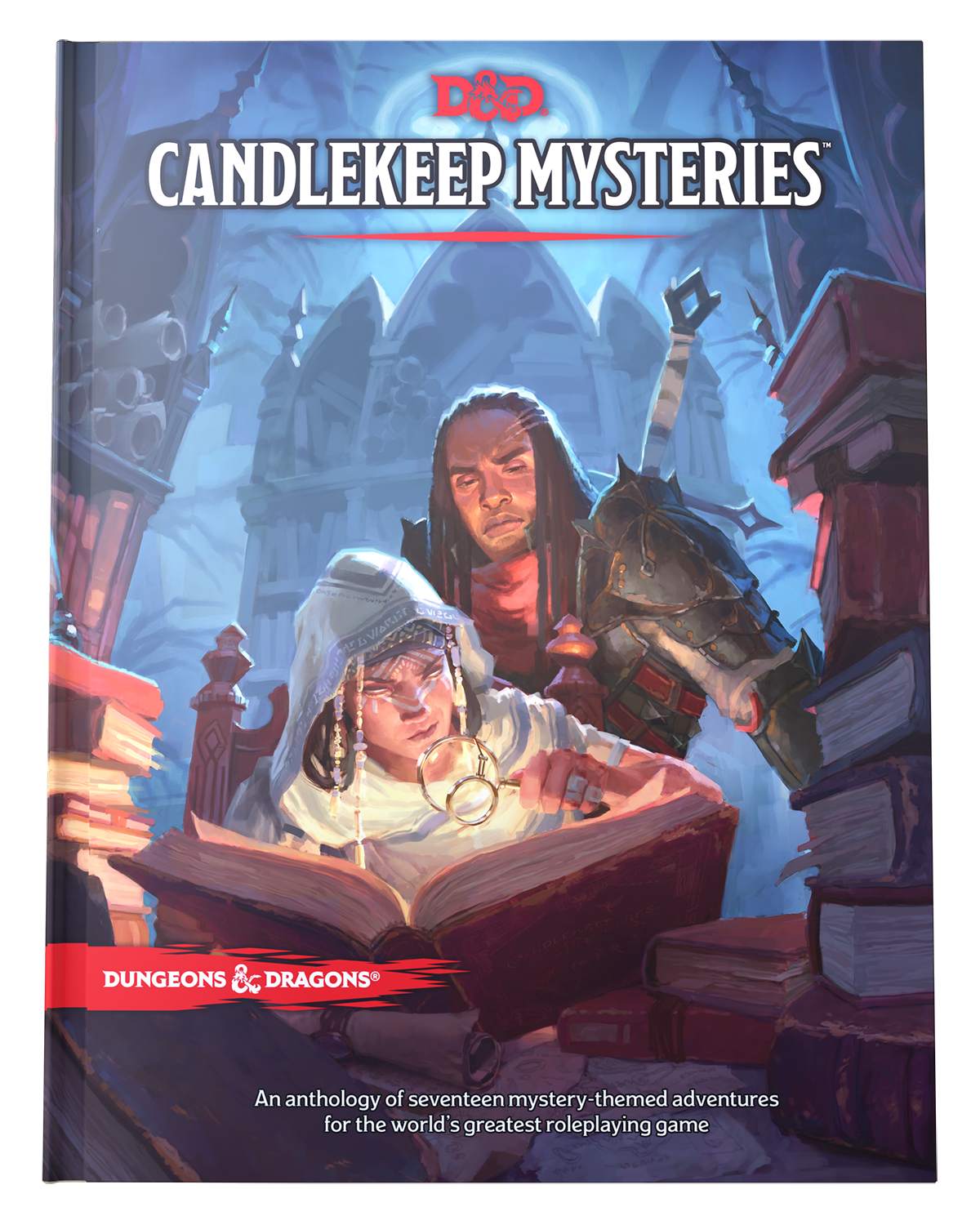 The announced authors for Candlekeep Mysteries are:
Graeme Barber (@POCGamer)
Kelly Lynne D'Angelo (@kellylynnedang)
Alison Huang (@Drazillion)
Mark Hulmes (@sherlock_hulmes)
Jennifer Kretchmer (@dreamwisp)
Daniel Kwan (@danielhkwan)
Adam Lee (@adamofadventure)
Ari Levitch (@AriLevitch)
Sarah Madsen (@UnfetteredMuse)
Christopher Perkins (@ChrisPerkinsDnD)
Michael Polkinghorn (@MiketheGoalie)
Taymoor Rehman (@DarkestCrows)
Derek Ruiz (@ElvenTower)
Kienna Shaw (@kiennas)
Brandes Stoddard (@BrandesStoddard)
Amy Vorpahl (@vorpahlsword)
Toni Winslow-Brill (@vorgryth)
"I got my start in D&D 35 years ago writing D&D adventures as a freelancer," Chris Perkins told i09. "The experience was very formative to me, and I'll always like the short adventure format. So when an opportunity came up to do a product that would allow me to work with a bunch of other people on doing very much the same thing, I jumped at the opportunity. I reached out to various, enormous talents—great people I've been wanting to work with and had done great work—who have been terrific graces in the D&D community—and I brought them together to each contribute."
D&D has been criticized for its outdated takes on race and diversity, both in-game and in the Wizards offices. Designers responded with a slow rollout of changes – first by addressing bad depictions in old books, then by introducing rules to eliminate the idea of racial advantages. But for some, the changes aren't coming quickly enough. Candlekeep Mysteries shows another step in the right direction by spotlighting creators from all over the community. As the March 16 release date approaches, we'll see how the community reacts.
You can pre-order Candlekeep Mysteries from online retailers or your favorite local game store.
Sources: i09, Wizards of the Coast
Next: Sneakerheads Do Not Approve Of Miles Morales Dropping Jordans For Adidas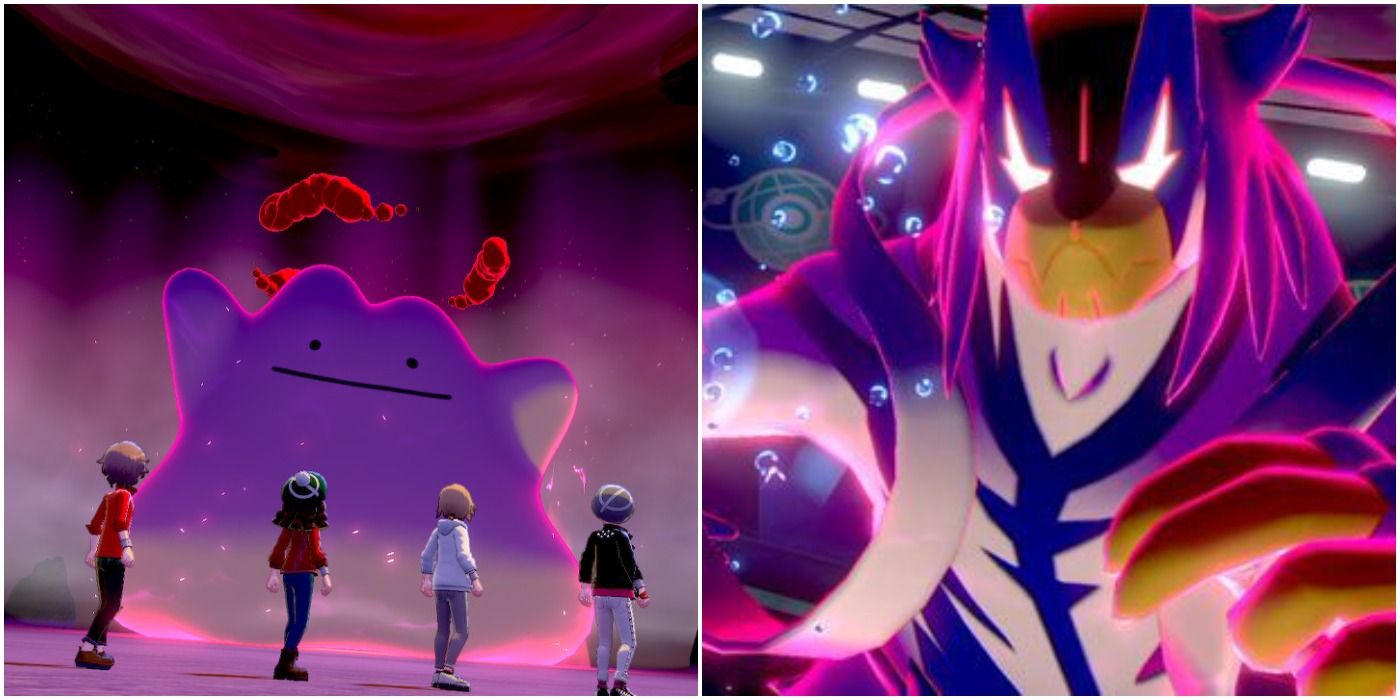 Game News
Tabletop
Dungeons & Dragons
Sergio is the Lead News Editor for TheGamer. But usually he asks people to call him "Serg" because he wants to sound cool like the guy from System of a Down. He began as a convention reporter for FLiP Magazine and Albany Radio's The Shaw Report to get free badges to Comic-Con. Eventually he realized he liked talking to game developers and discovering weird new indie games. Now he brings that love of weird games to TheGamer, where he tries to talk about them in clickable ways so you grow to love them too. When he's not stressing over how to do that, he's a DM, Cleric of Bahamut, cosplay boyfriend, and occasional actor.
Source: Read Full Article