New Pokemon Snap has dozens of Requests to clear, often obscure challenges that will give you hints towards unlocking brand new four-star photos to add to your Photodex – though it's definitely easier said than done.
In this guide we're going to break down a particularly tough Request for you, which is Arbok Falls Asleep. It's easy enough to take a picture of a sleeping Arbok, but that will not complete this Request, as you have to be determined. Don't worry, we'll walk you through every step of the process, with images, so you know exactly what you're dealing with and how to complete this tricky Request.
How To Complete The Arbok Falls Asleep Request In New Pokemon Snap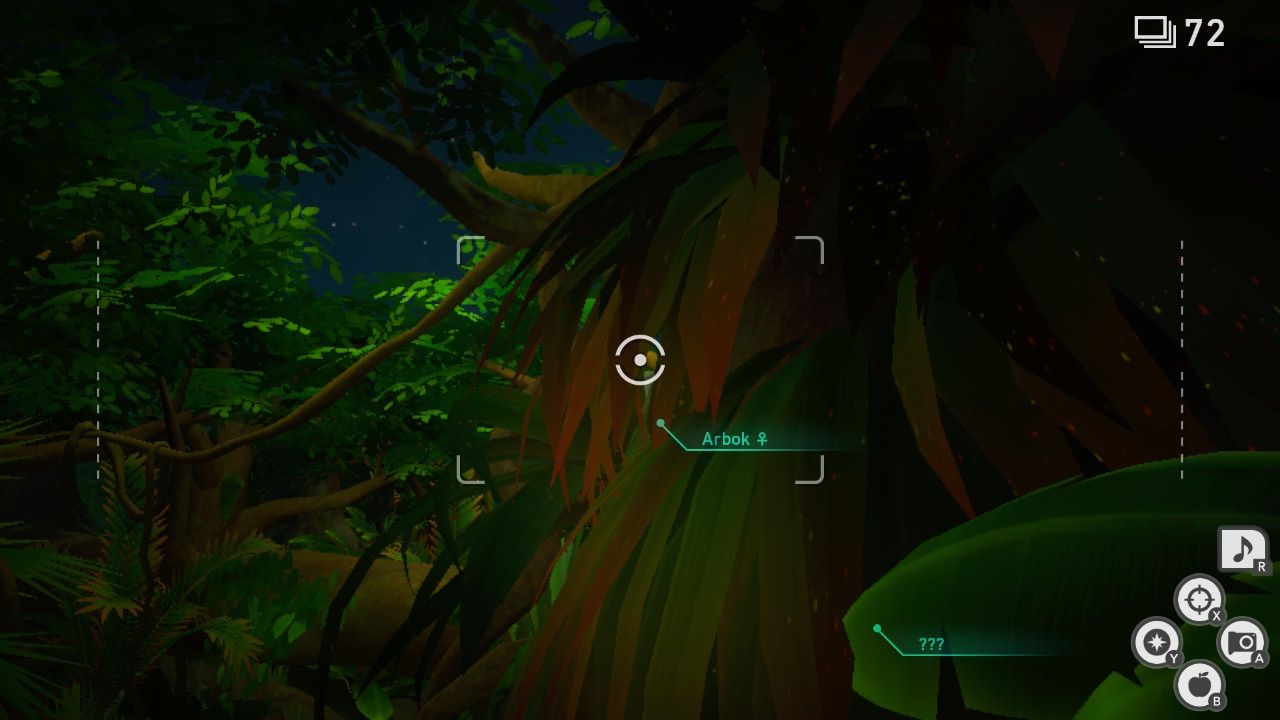 This Request takes place in Founja Jungle during Jungle (Night), but in addition to that, you'll need to set the stage to Research Level 1 in the menu. Arbok needs to be in a certain position for this Request to be completed, and it will only be in the perfect place during Research Level 1.
As you begin the stage, use your Scan ability in order to get a gauge of your surroundings. If you keep your eyes to the right, you might notice that the Scan can pick up an Arbok in a tree nearby.
Keep scanning for the Arbok, and you'll see that it's asleep in a nearby tree, right near the beginning of the stage. Take a few pictures of it while you can, but this isn't how you get the four-star photograph.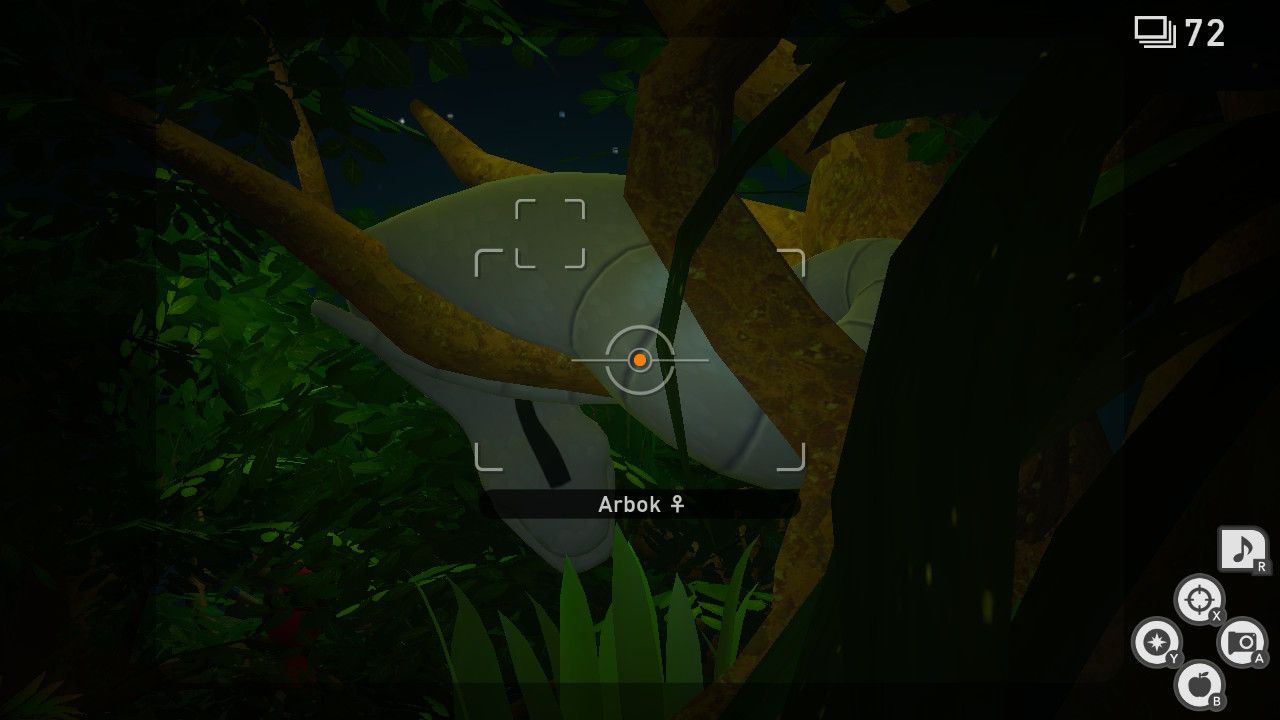 If you throw a Fluffruit at Arbok it will flinch while in the tree, but won't react very much. Instead, what you need to do is throw a lot of Fluffruit. Yep, while one might not do the trick, several sure will.
Use multiple Fluffruit, and eventually Arbok will fall out of the tree. Get it? Arbok Falls Asleep? Arbok is asleep, and is falling? Yeah, the title of the Request is actually a bit of a trick, but the picture makes sense once you understand what's happening.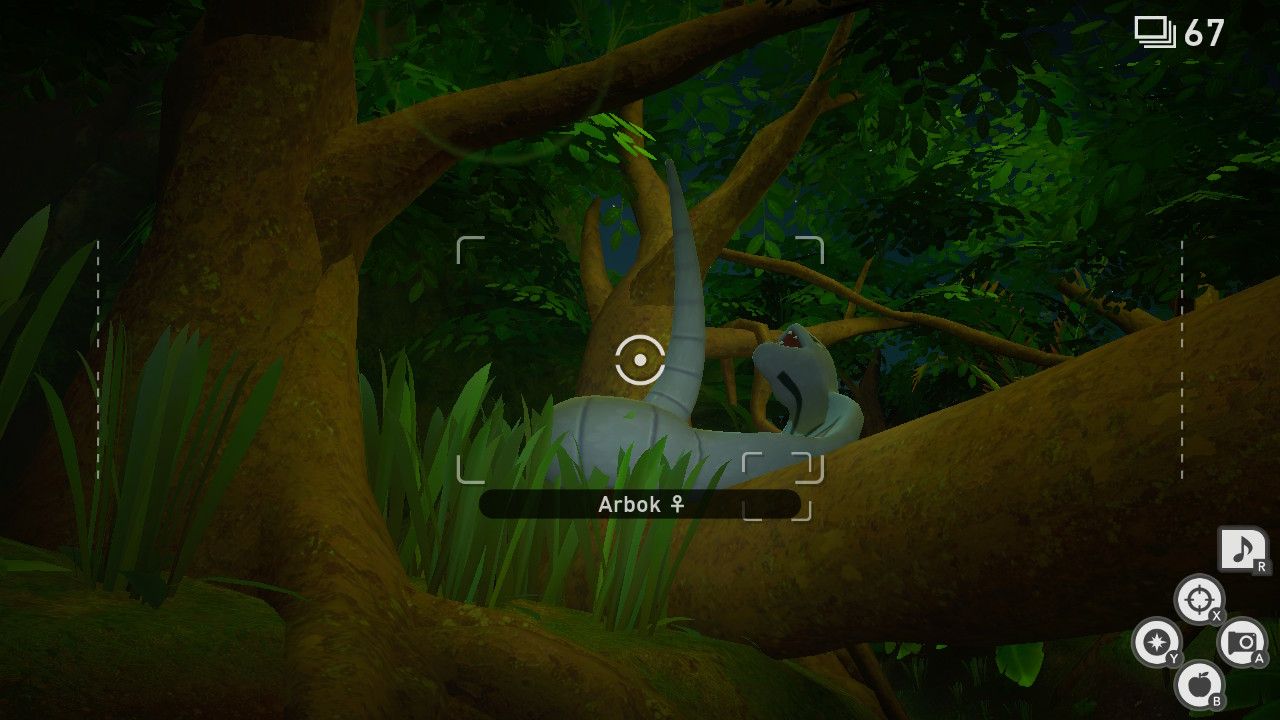 You will only be able to get a four-star photograph as Arbok is falling out the tree and hitting the floor, so make sure to be fast on the trigger, otherwise, you'll have to replay the stage to get the ideal picture. Luckily if you do miss your chance, you can hit Quit on the Pause menu to hand in your photos thus far, and then Retry the stage. This is easy to do since Arbok appears so early in the stage.
This is a tricky Request, but far easier than many of those in this game, all of which you can see right here in our complete guide to all of the Requests in the game. We also have a complete New Pokemon Snap guide, which will give you all of the information you need on finding Legendary Pokemon, all of the hidden and alternate routes, and much more.
Source: Read Full Article