Surprisingly, Metapod is one of the more elusive creatures in New Pokemon Snap. Most people will end up taking pictures of Metapod purely by accident as they explore the Founja Jungle. Obviously, these bug Pokemon can only be found in trees, but because the Founja Jungle is so lush and overgrown, it can be incredibly difficult to find a clear shot of Metapod.
Dangling Metapod is a request Todd gives you after your first trip to the Founja Jungle. Todd asks you to take a picture of a Metapod as it lowers itself by a thread. It's difficult to find a clear shot of Metapod, let alone interact with it, so if you're struggling to snap a dangling Metapod, here's our step-by-step guide to completing the Dangling Metapod Request.
How To Complete The Dangling Metapod Request
While there are several Metapod scattered throughout the Founja Jungle (Day) course, there's really only one that's suitable for completing the Dangling Metapod Request. Luckily, this Metapod can be found in the same place in every rank, so you can cross this one off the list almost right away as long as you've unlocked the Illumina Orb for the Belusylva region.
The Metapod you're looking for can be found on the backside of a tree branch about halfway through the expedition. You can start the course however you'd like and take either right or left path when you come to the crossroads, whichever you prefer. When you reach the tree with a pile of fruit on the ground to your left, that's your cue to keep your eyes peeled for Metapod.
It's at this point that your buggy will drive out over a horizontal tree branch and start to fly through the air. Just past the ancient ruins on your bottom left will be a horizontal tree branch above your head. This is where you'll find the Metapod.
Turn so that you're facing backwards and look up towards the sky. At Level 1 you won't be able to see much, but at Level 2 and Level 3 you'll see a Liepard resting on top of the branch. It's incredibly hard to see, but there's a Metapod hanging right in the middle of the branch.
To complete the Dangling Metapod Request, all you need to do is throw an Illumina Orb at it and it will lower itself down. If you're quick enough, you can easily snap a picture worth at least 4,000 points thanks to the proximity and angle of the Metapod.
Taking this photo will fill the three-star spot in your Photodex for Metapod. Completing this request will reward you with the Comic 7 frame for customizing your photos.  You can also throw a fluffruit at Metapod to make it swing, but snapping a photo of a swinging Metapod is just a one-star photo. For the sake of a better score, it's typically best to snap a stationary Metapod rather than a swinging one.
Next: New Pokemon Snap: Complete Guide And Walkthrough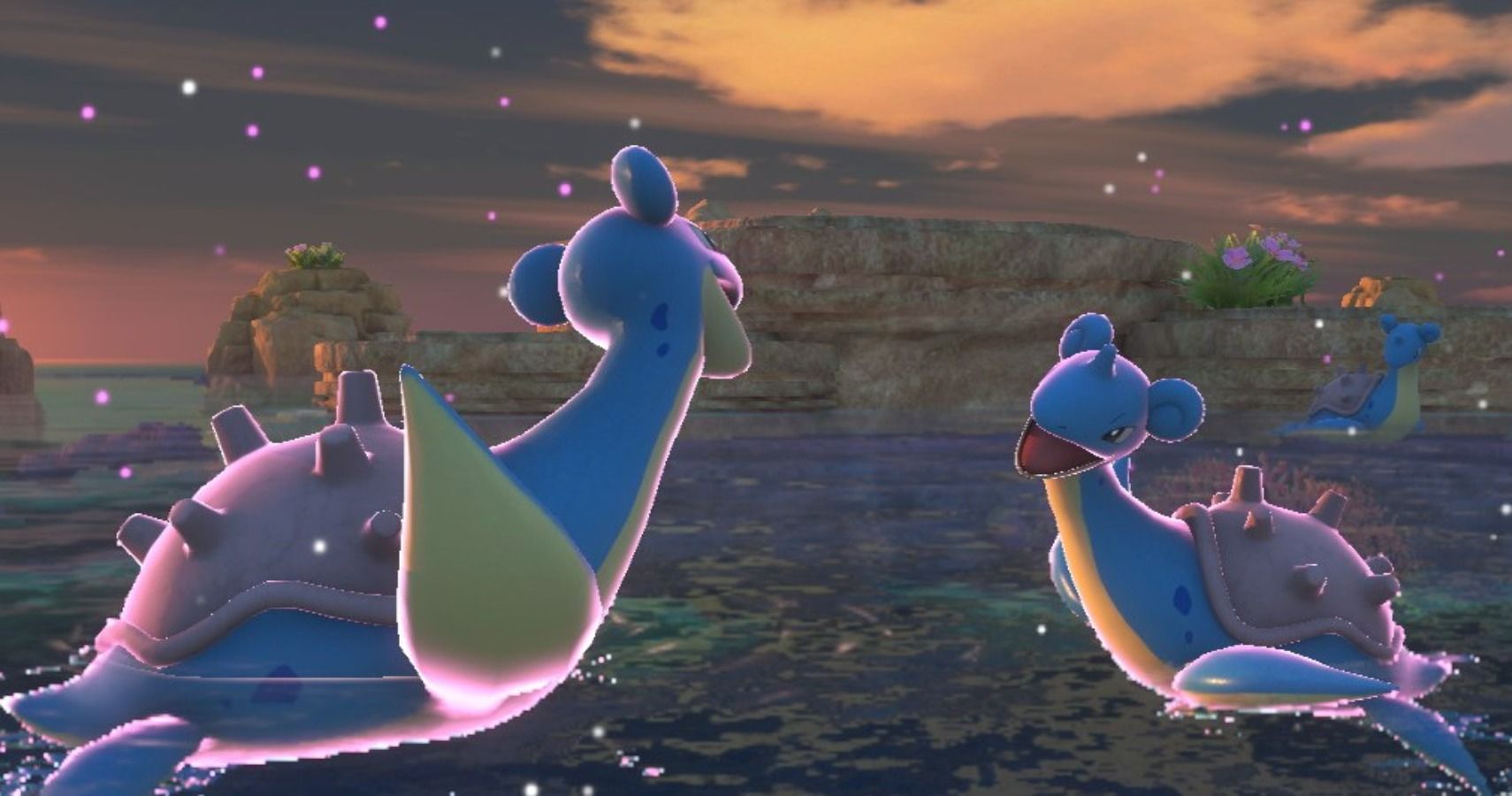 Guides
Pokemon
Pokemon Snap
New Pokemon Snap
Eric Switzer is the Livestream News Editor for TheGamer as well as the lead for VR and Tech. He has written about comics and film for Bloody Disgusting and VFXwire. He is a graduate of University of Missouri – Columbia and Vancouver Film School. Eric loves board games, fan conventions, new technology, and his sweet sweet kitties Bruce and Babs. Favorite games include Destiny 2, Kingdom Hearts, Super Metroid, and Prey…but mostly Prey. His favorite Pokémon is Umbreon.
Source: Read Full Article