Animal Crossing players have their own Nintendo Switch and even chair, but there's plenty of other mascots and flagship titles that could easily helm similar custom paint jobs. Naturally, Mario is set to follow suit, with a Red & Blue themed console and case coming February 12 for $299.99.
However, while the Animal Crossing variant changes the joy-cons and docking station, the Mario console will be the very first to change the tablet itself, as it will feature red accents to complement its red and blue controllers.
"We hope players enjoy pouncing their way through two great Mario adventures in Super Mario 3D World + Bowser's Fury, with lots of feline fun to be had whether playing solo or with family and friends," Nick Chavez, Nintendo of America's Senior Vice President of Sales and Marketing added. "Along with the Nintendo Switch Mario Red & Blue Edition system, we're delighted to offer these new products that mark more than 35 years of Super Mario adventures."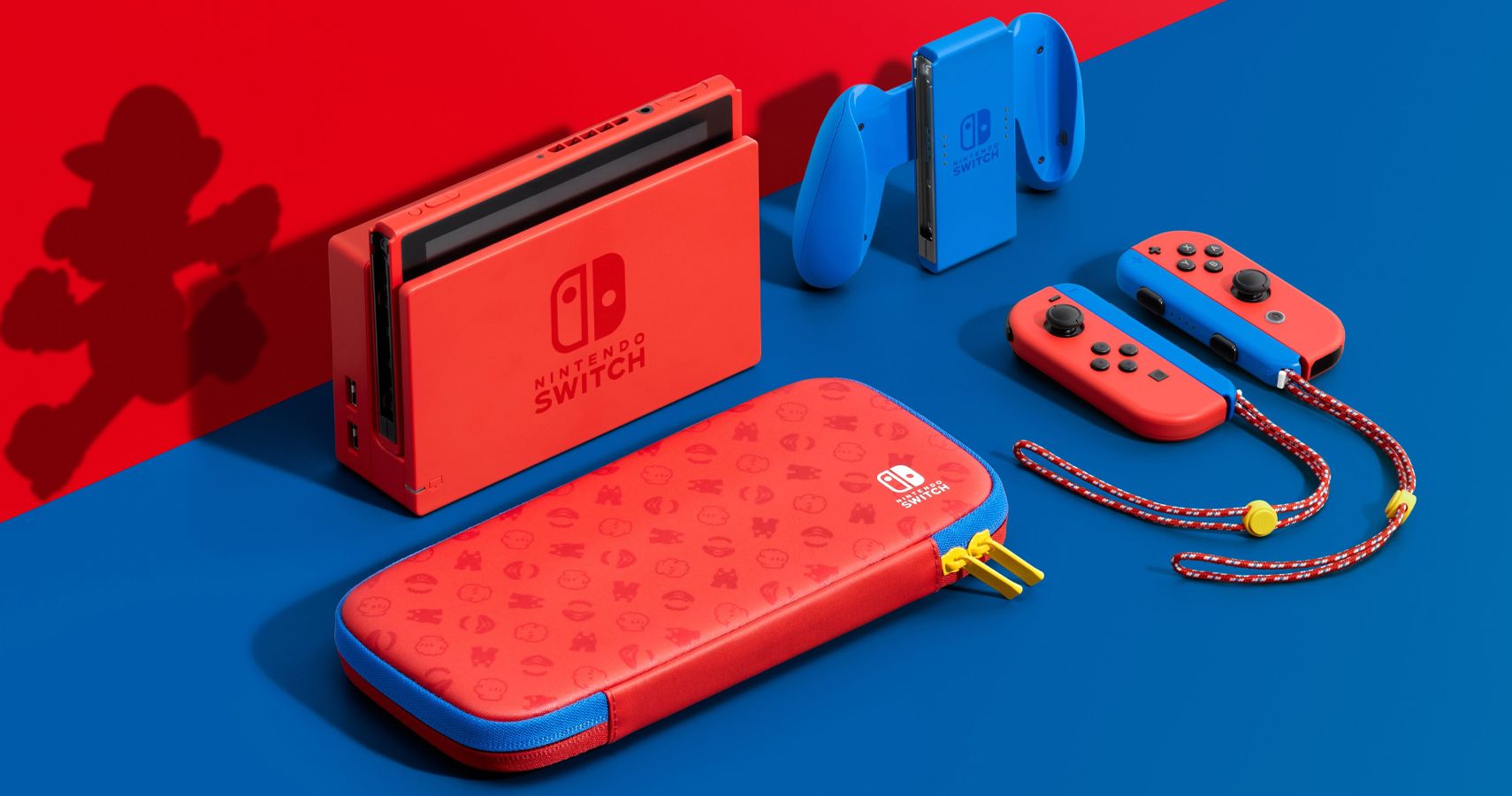 This new console celebrates the launch of Super Mario 3D World + Bowser's Fury on Switch, a port of the 2013 Wii U game. The game itself is also coming out on February 12. On top of that, two new Amiibo's will be launching alongside the game, with Cat Mario and Cat Peach, as Bowser and Bowser Jr's Amiibo's return at select retailers to boot. Each will have special enhancements in-game.
Nintendo is also celebrating with the Super Mario Bros. 35 World Count Challenge, an event for, as the name implies, Super Mario Bros .35. This event will be held three times from January to March. Players have to work together in order to defeat 3.5 million Bowsers between 11 pm PT January 18 to 10:59 pm PT January 25. Participating by defeating at least one Bowser means that you will receive 350 My Nintendo Platinum Points.
Perhaps, for The Legend of Zelda's 35th anniversary, Nintendo will complete the set with an aptly-themed console and, if players are lucky, a collection of the classics much like Super Mario 3D All-Stars. After that? Who knows? Maybe Pokémon fans will get in on the action with a Diamond & Pearl remaster – fingers crossed.
Source: Read Full Article