Thousands of masked and vaxxed gaming fans met at the Boston Convention and Exhibition Center last month for the first PAX East since the start of the pandemic. Despite the strict enforcement of vaccine requirements and ubiquitous mask usage, some attendees still contracted Covid-19, and at least one – a PAX Enforcer named Dawn Wood, has passed away. Beginning in April, Covid cases started to rise in Boston and throughout the country as mask mandates in buildings and on public transit were lifted. It's clear that there were no further precautions convention organizers could have taken to prevent the spread of Covid-19, and future gaming events will need to reevaluate based on the changing landscape of health standards – not just in the convention halls, but across the country.
I believed I would be reasonably protected from infection while attending PAX East. Between my three vaccinations and assurances that every attendee would [also be vaccinated and would] need to wear a mask, the risk of catching Covid – or having a serious reaction in the event that I did – seemed low. That perspective shifted quickly when I arrived in Boston and discovered a city operating as though the disease was eradicated. Boston lifted its indoor mask mandate on March 5, and despite climbing cases, has yet to reinstate it. My hotel concierge, the maintenance staff, and the attached restaurant workers were all maskless. Throughout my four days in Boston I didn't see anyone wearing masks on the street, in restaurants, on public transit, or in any store. Attendees were protected while inside the convention center, but as soon as they left and returned to their hotels and restaurants they were immediately open to exposure.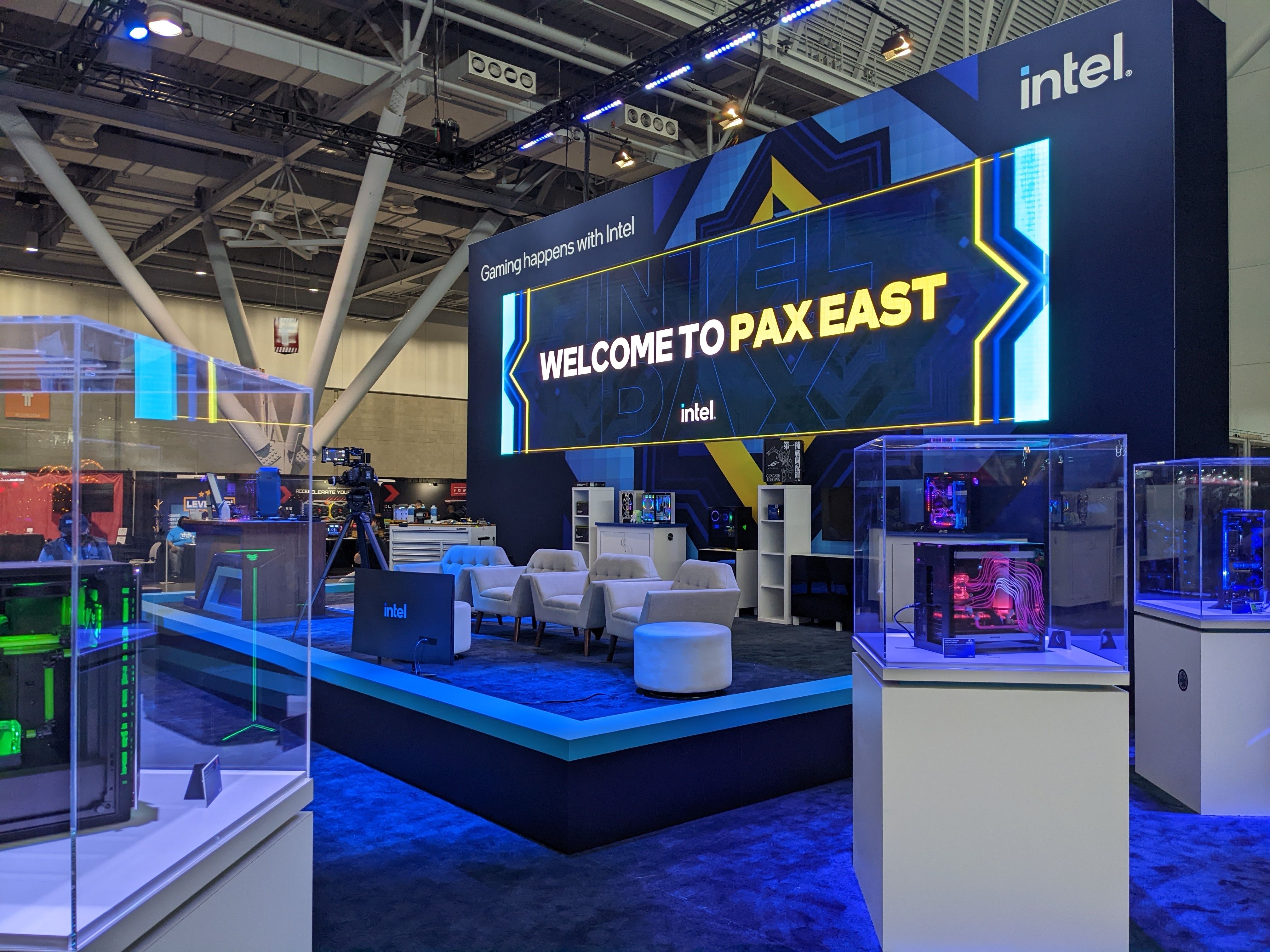 Even before arriving in Boston, attendees traveling from out of town were at risk. On Monday April 18, just three days before the start of PAX, a federal judge in Florida struck down the mask requirement on airplanes and trains. Videos of pilots announcing the end of the mask mandate mid-flight were all over social media in the days leading up to the convention. On my flight to Boston, the pilot delivered a speech as maskless passengers boarded and found their seats. "For those of you celebrating the end of the mask mandate," he said,"I celebrate with you." A few people cheered. Neither of the two people in my row or the three people in the row next to me were masked. I glanced behind me and saw only 15-20 people were wearing them.
PAX East festivities are not restricted to the convention center. The nearby Westin Hotel is a popular gathering place for attendees that did not require masks or check vaccine cards. The PAX East party list, which catalogues all the outside events that occur every day during convention after-hours, lists 27 parties, pub crawls, concerts, and trivia nights hosted in bars and restaurants across the city where PAX attendees could go take their masks off and socialize in big groups. I attended one, the unfortunately named Predator Gaming Afterparty, where hundreds hit the dance floor for a night of heavy drinking and shouting into each other's ears over the music – completely sans masks.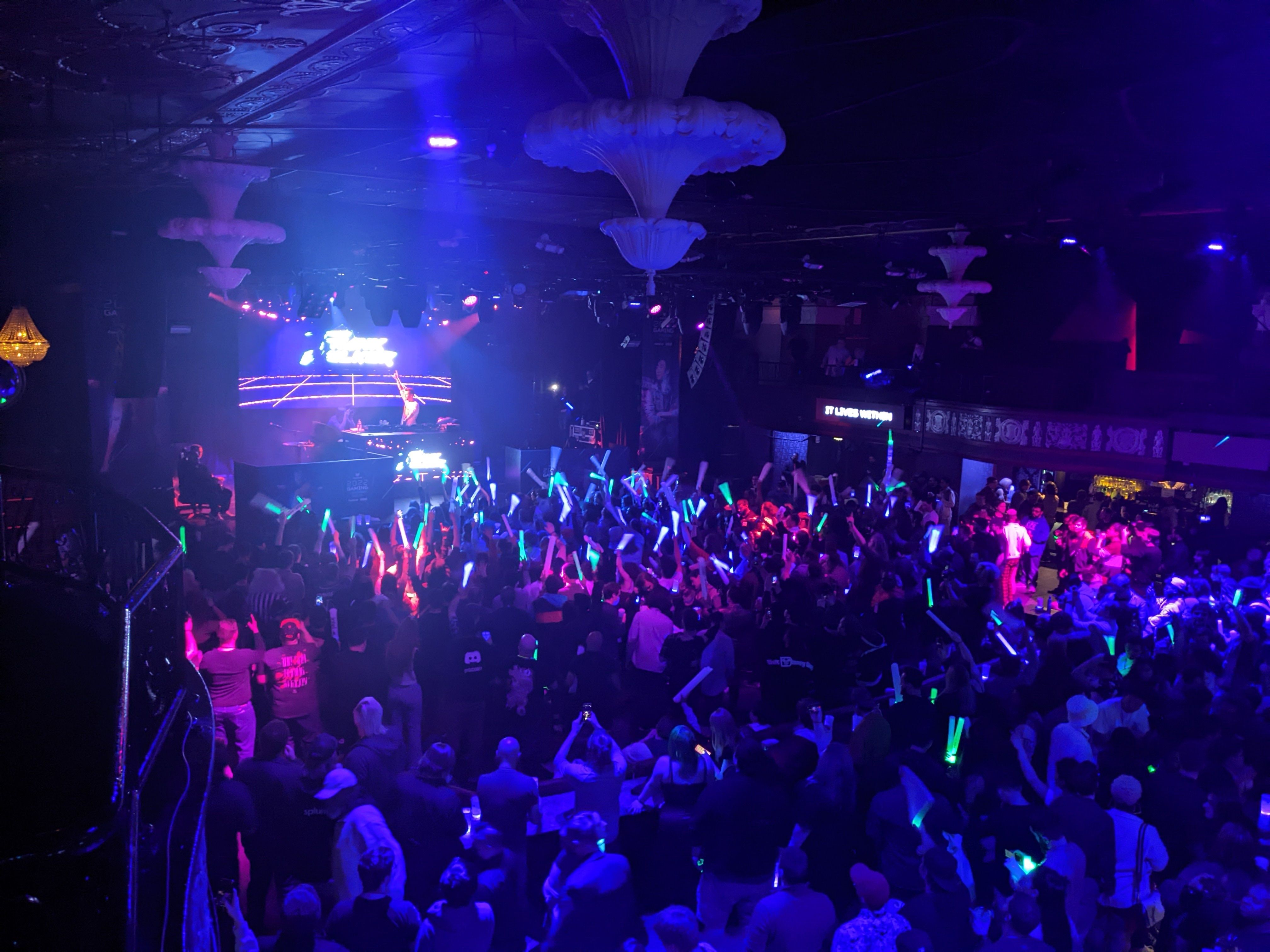 The first known exposure came to light on Saturday, April 23. A Boston vendor called Pandemonium Books and Games had two employees test positive, one of whom didn't attend PAX and one who was there during setup on Tuesday and Wednesday and in the morning and early afternoon when the convention started on Thursday.
In the days after the convention, more people tested positive for Covid. Three people I had interacted with – two PR reps at the convention and one influencer at the Predator party – all came down with Covid, though there were certainly more cases than that. Unfortunately, ReedPop doesn't provide a contact tracing utility on the PAX East website, so it's impossible for anyone to know if/when they were exposed or how many were actually infected.
Dawn Wood passed away on Saturday, April 30, less than a week after returning home from Boston. She was a PAX enforcer who had worked with the convention since 2014. Wood and her sister, who was hospitalized with Covid this week, had to show proof of vaccination just like everyone else. Wood can be seen wearing a mask in a picture from the convention, attached to the GoFundMe campaign started by her family to raise funds for funeral expenses.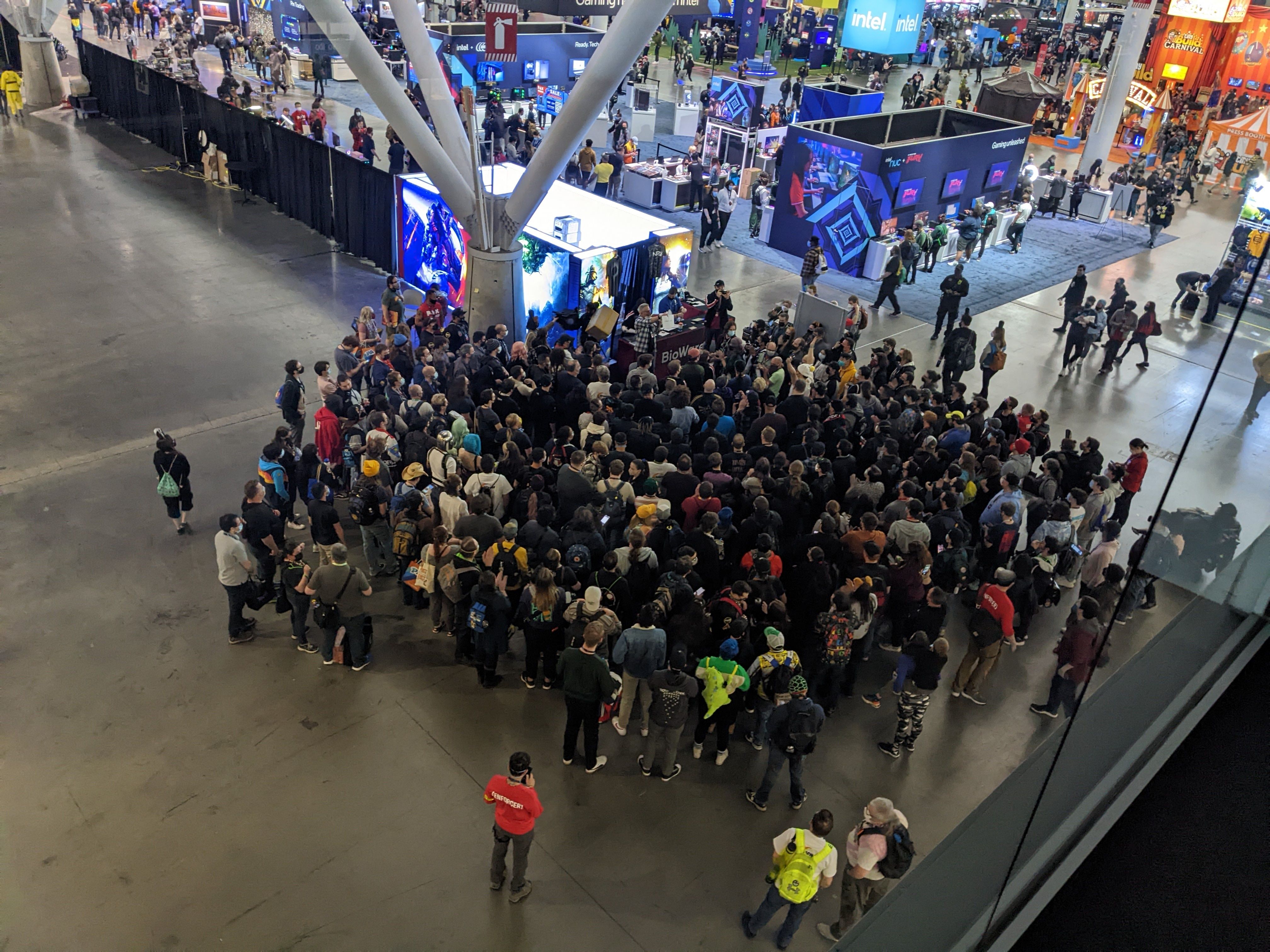 It's unlikely that anyone who contracted Covid during the convention actually caught it at the convention itself, which is why it's impossible to make events like this safe while the cities and states that host them refuse to follow CDC recommendations on vaccines and mask requirements. Traveling on planes and trains, eating out at restaurants, and staying at hotels are unavoidable parts of attending an out of state convention, and the politicization of health precautions has all but ensured that Covid is going to become endemic – if it hasn't already.
PAX East 2022 was not the first convention that failed to prevent the spread of Covid. Several of those who attended San Francisco's game dev conference GDC in March tested positive shortly after. Next month, Boston's Hynes Convention Center will host the annual Anime Boston convention. Its chairperson, Kristen Leidling, told the Boston Globe that the situation at PAX East is part of the reason her staff has decided to keep vaccine and mask policies this year. "We planned carefully for months," she said. "And we feel prepared with the policies we have in place." Those preparations and policies begin and end at the doors of the convention center, and those same policies couldn't prevent a casualty at PAX East.
Source: Read Full Article