On Thursday, April 8, season two of 3 out of 10, the episodic playable sitcom about the ongoing adventures of developers at Shovelworks Studios, "the world's worst video game studio," debuts for free on the Epic Games Store. Before the premiere, season one of the game will launch on Nintendo Switch, Xbox Series X|S and Xbox One.
More than nine million players downloaded 3 out of 10's debut season to their Epic Games Store libraries. Now, Nintendo Switch and Xbox console players can catch up on the entire five-episode season before downloading season 2. On Xbox Series X|S, players can unlock special features, such as actor profiles, the official soundtrack, a concept art gallery, Big Head Mode, director commentary, and the Open Explore Mode to revisit season one's different environments.
Following 3 out of 10's console premiere, the highly anticipated second season will arrive with five free new episodes for PC to the Epic Games Store. Get a behind-the-scenes look at the life of game developers, complete with dimension hopping, gamer cred nightclubs, and other 9-to-5 miseries. All episodes will be available at launch and will include scene selection, scene skip, and rewind capabilities.
In season two, things get heated as the developers take on a gang of teleporting game designers in a 2D boss battle. Players can twist metal in a car-battle showdown to escape a rival studio's campus, dance their way to a win in a rap battle about cows and survive savage murder drones in an FPS arena duel, among other exciting adventures.
"People might look at Season Two's storylines and mini-games and think, 'Wow. They've officially jumped the shark," said Joe Mirabello, writer and director at Terrible Posture Games. "Well, joke's on them! Shovelworks' game is called Surfing with Sharks, not Jumping with Sharks. They cut jumping to hit their deadlines."
Terrible Posture Games, an indie game development studio founded by industry veterans, has also created Tower of Guns, a fast paced old-school FPS, and co-developed with Grip Digital Mothergunship, a bullet hell roguelike FPS.
NEXT: Epic Games Is Buying Fall Guys Developer Mediatonic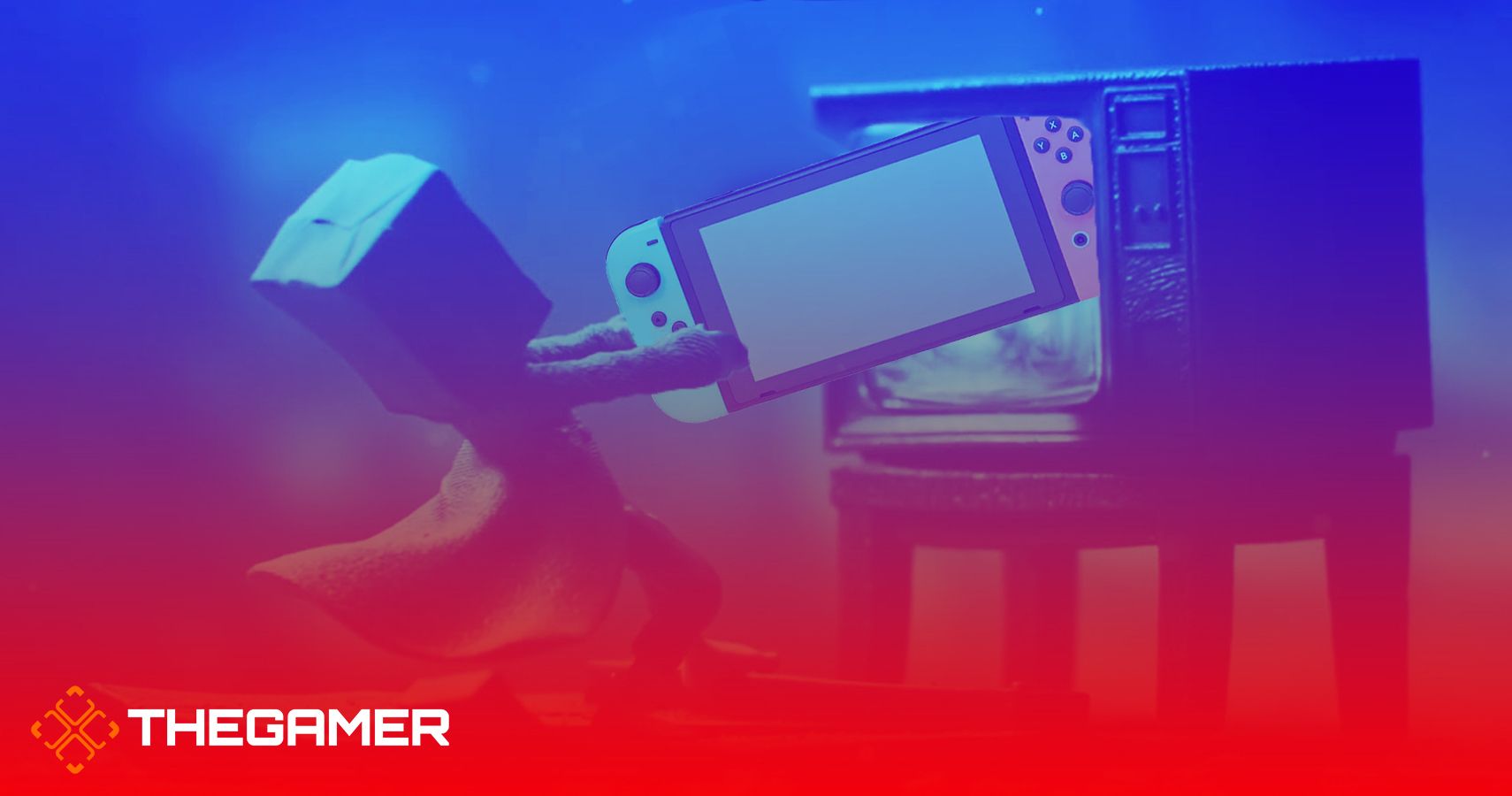 Game News
Indie Games
Epic Games Store
First person shooter
Mark Lugris is a Contributing Writer at TheGamer. After graduating from the University of Connecticut, he's worked as a lifestyle and technology writer and editor for the past twenty years in Boston, Madrid and Zurich. Now, he's chosen the less stressful life of freelance writing at home with his dog, where he can focus on his pop culture passions like film, television, games and sports.
Source: Read Full Article